What Percent Of Gray Rubber Flooring Is Actually Gray?
By Paige Cerulli Created: March, 2022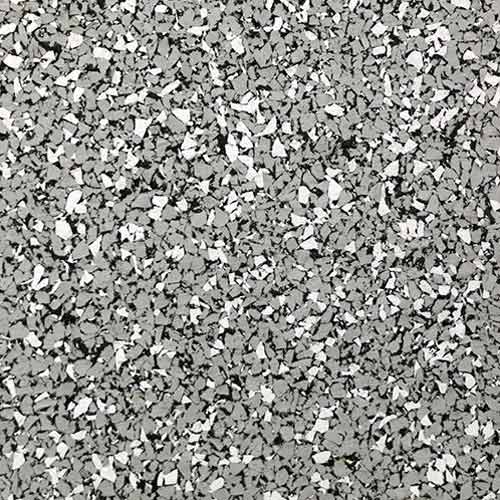 Rubber flooring is a top choice for gyms, fitness rooms, homes, and more - and it's easy to see why. While most rubber flooring is black, you can get gray rubber flooring for a lighter aesthetic. How much of that flooring is actually gray will depend on the product you buy.
How Much of Gray Rubber Flooring Is Gray?
When you order gray rubber flooring, you're usually ordering a product that's made up of a black base rubber with gray flecks. The number of those flecks in the product will determine whether it looks like a light or dark gray.
It's most common to find a 10% fleck rubber, where 10% of the total rubber content is gray. However, if you want a floor that's nearly entirely gray with minimal black, you can get rubber that's up to 90% gray for a premium price.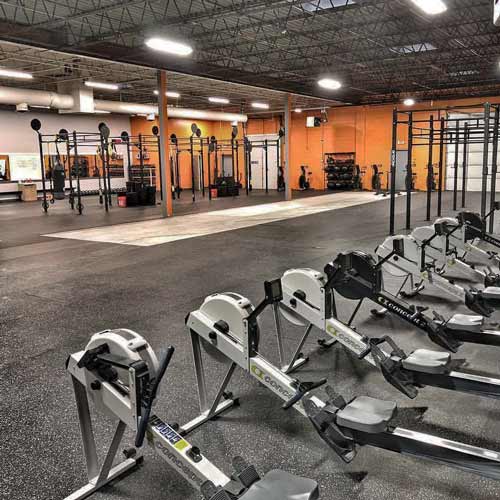 Gray Rubber Flooring for Sale
At Greatmats, we stock a variety of gray rubber flooring products. These products are available at multiple price points, from the cheap and affordable to the higher-end options.
Rolled Rubber 10% Color ¼ Inch
The Rolled Rubber 10% Color ¼ Inch Roll is available in gray and is made of premium recycled rubber. Manufactured in the USA, this roll is a top choice for rubber gym flooring.
This flooring offers excellent traction, even when it gets wet. It's also resistant to mold and mildew, creating a healthy area for athletes.
The surface is shock and sound absorbent, which contributes to a more enjoyable space. It's easy to install and maintain and can create a seamless floor surface that's attractive, too.
Performance Motivate 7.5 mm Rolls
The Performance Motivate 7.5 mm Rolls are made from recycled materials, including a high percentage of color chips. It is an environmentally friendly option and has low VOC emissions.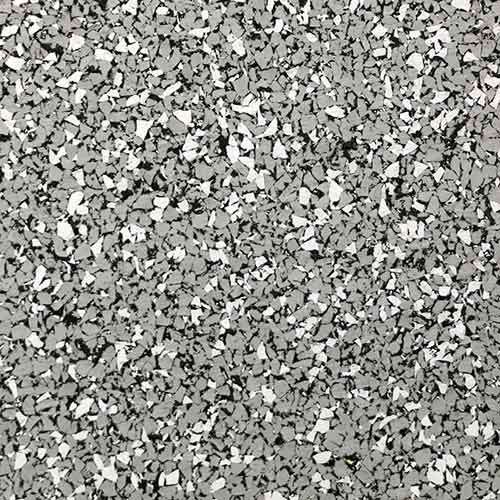 This high performance floor contributes to improved ergonomics and shock absorption, so it's an ideal option for gyms, health clubs, and fitness centers.
This flooring also has acoustical benefits, since it can absorb and dampen sound to make a loud, live room more enjoyable. It features a planting surface that's fusion bonded to a performance base layer, so it helps to distribute force and resists scuffing.
Rubber Flooring Rolls ⅜ Inch 10% Color
The Rubber Flooring Rolls ⅜ Inch feature 10% color. Those color flecks are distributed throughout the roll, so they won't wear off with use.
This roll is made of recycled rubber content and may contribute to LEED points. It's highly durable and is non-slip even when it's wet.
The roll is a top choice for home gyms, commercial athletic facilities, golf areas, and more.
Sterling Roof Top Tile 2 Inch Gray
The Sterling Roof Top Tile 2 Inch Gray is manufactured with recycled rubber buffings and crumb rubber. The tiles are highly durable and are ideal for exterior installations on roofs, patios, and decks.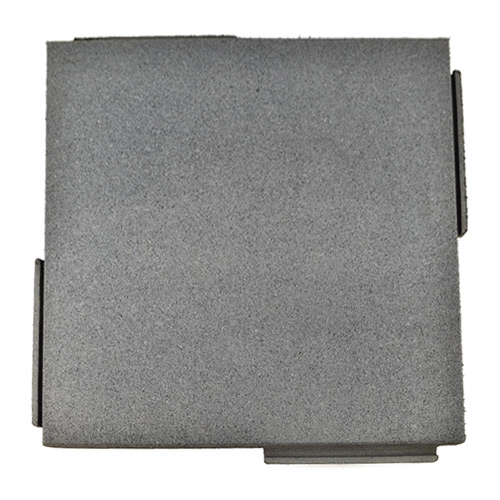 The tiles are a high-end commercial-quality flooring option that can be installed without adhesive. Their interlock tabs connect the tiles together while also letting water drain underneath them.
Rubber Flooring Tiles Nuclear ¼ Inch x 3x3 Ft 90% Color
The Rubber Flooring TIles Nuclear are a premium 90% color fleck option. They're made in the USA and custom color options are available.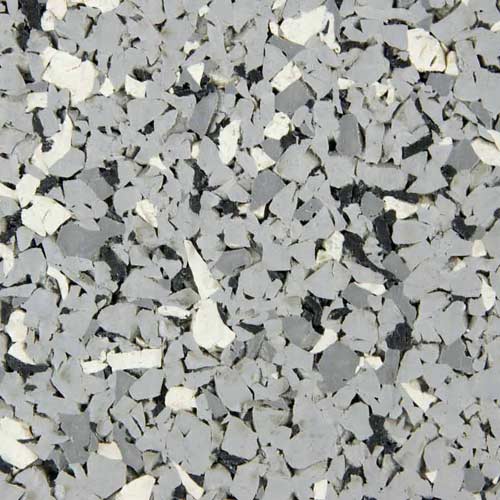 The color flecks are distributed throughout the tile, so they won't wear away during use. This durable tile is non-slip even when it's wet, and its low odor makes it an ideal choice for indoor use in gyms, weight rooms, ice skating rinks, and more.
Endura Solid Color Rubber Tile
The Endura Solid Color Rubber Tiles take a different approach to color. Rather than relying on flecks for their color, these tiles feature solid colors for a distinctive look.
This commercial quality tile is highly durable and is made in the USA. The tiles are backed by a 10-year limited warranty and are suitable for use in institutional, commercial, and industrial facilities.
This unique rubber formulation makes the tiles highly slip-resistant, but you can also choose from three textures for the traction that you want for your facility. The tiles are low-maintenance and don't require any waxing, so they can save you in maintenance costs, too.
Eureka Rubber Gym Tiles 90% Color 8 mm x 23x23 Inch
The Eureka Rubber Gym Tiles are a premium 90% color tile. These tiles feature a designer look and are ideal for use in gyms, high-end athletic sports floors, and more.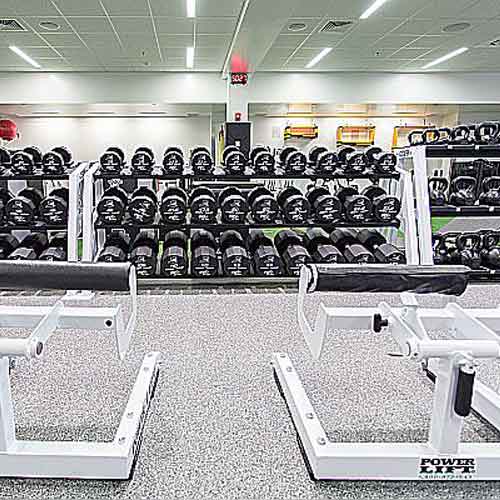 These rubber mats are highly shock absorbent. They're also durable and easy to maintain, and are made in the USA.
Measuring 23x23 inches, these tiles are generously sized and will quickly cover a larger area. Their interlocking design makes for an easy installation.
Choosing Your Gray Rubber Flooring
If you need help deciding which gray rubber flooring product is right for you, contact the Greatmats customer service team. We're always happy to answer questions, provide shipping quotes, and help you decide which product is best for your project.