What Makes the Best Cardio Exercise Mat?
By Kyle Schurman Created: November, 2019 - Modified: March, 2023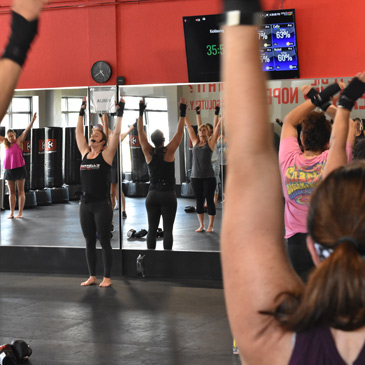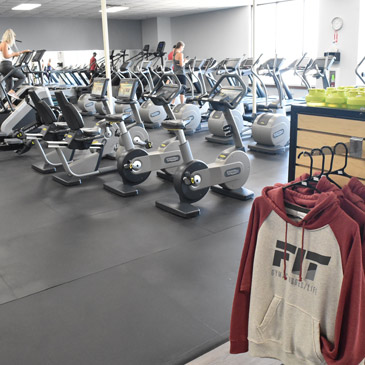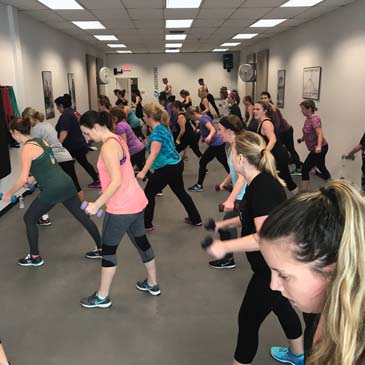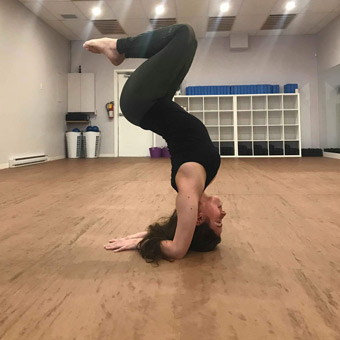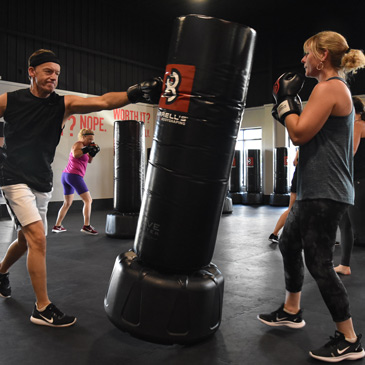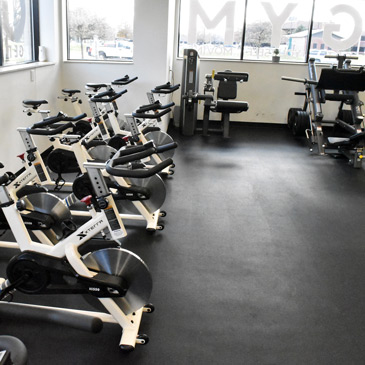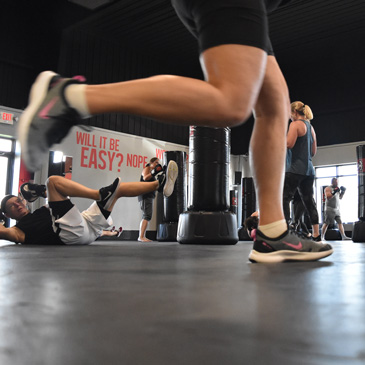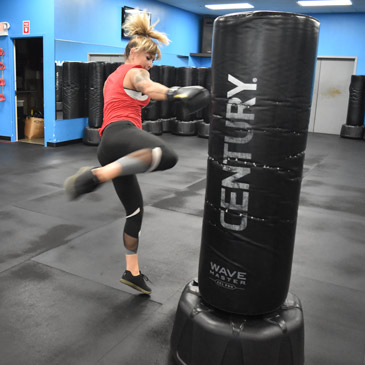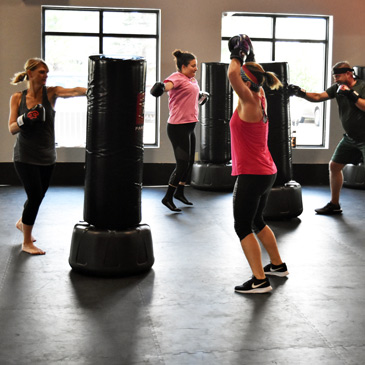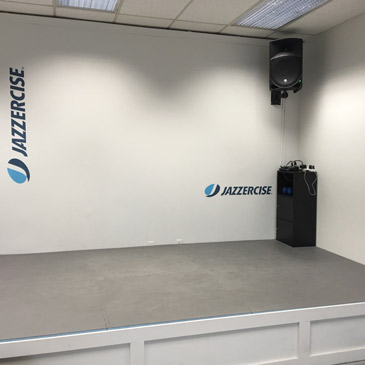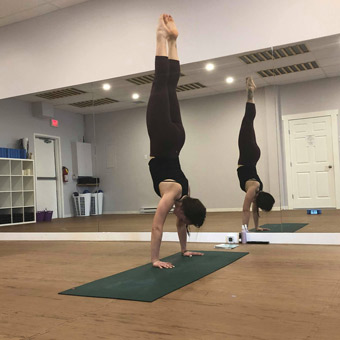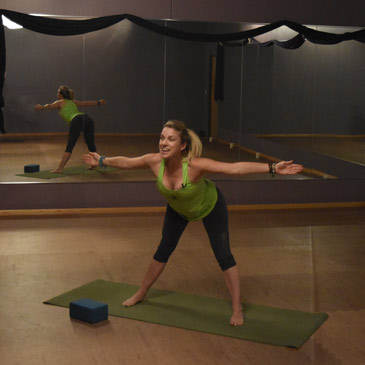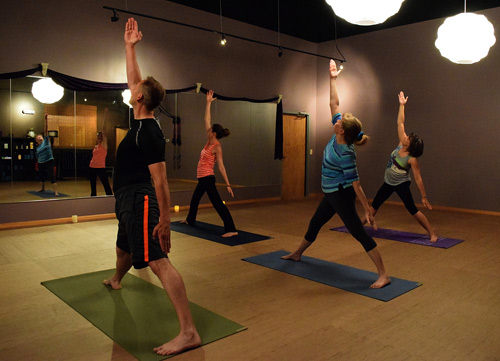 When you want to make the most of your workout time, it's important to pick the right type of floor. You need to use the best
cardio exercise mat
to provide a safe and comfortable flooring for the specific type of workout you want to use.
Some workouts require a firm type of mat, allowing you to maintain a sure footing and to make quick movements. Other exercises demand a softer material, providing cushioning for the joints and for falls. And you sometimes may need a mixture of soft and firm materials in your cardio exercise mat to yield the top result.
Here are some use cases for workout mats that can help you find just the right material for your fitness needs.
Kickboxing Mats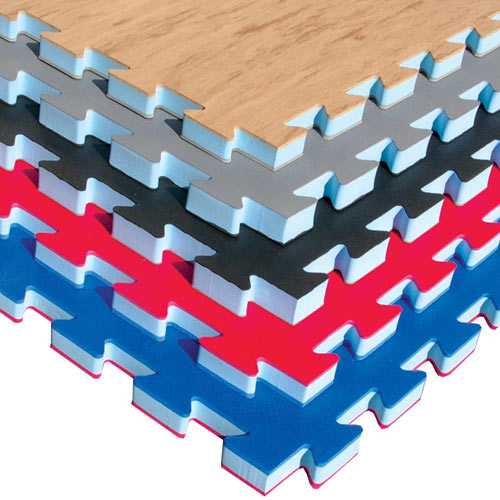 Kickboxing athletes need a firm type of cardio exercise mat that allows for sudden movements that have some force behind them. And they also need a bit of texture on the top surface, which prevents slips.
The Martial Arts Karate Mat Premium is an excellent choice for kickboxing studios. It features a high density, heavy duty EVA foam material that has the firmness you need for controlled movement, with just the right level of texture on the top surface.
Athletes can work out in bare feet on the right kickboxing flooring, or they can use shoes. These tiles have the durability to stand up to the constant foot traffic of a cardio workout.
Each mat weighs only 8 pounds while covering more than 10 square feet. Installation is a simple process, thanks to the puzzle style edges.
These mats are often used in Jazzercise studios. It's not too soft, which would cause people to sink too far into the surface, leading to stumbles and trips.
The foam has the perfect level of cushioning, allowing athletes to practice for longer periods of time without feeling fatigued or sore. It is lightweight, but it also has a large coverage area of more than 10 square feet per tile, which makes installation go fast.
Tae Bo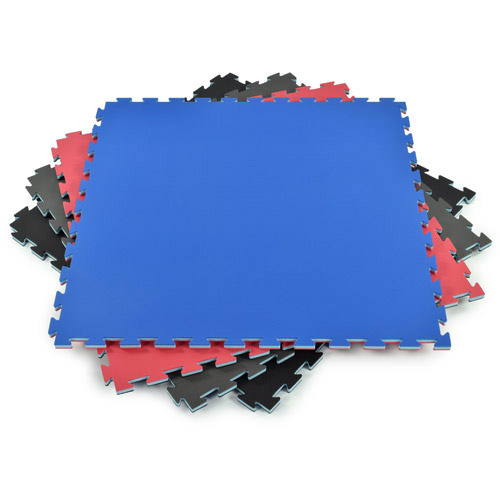 Athletes looking for a total body fitness system will enjoy Tae Bo, which uses the controlled movements and motions of martial arts workouts at a fast pace to deliver fitness benefits.
Tae Bo studios need a cardio exercise mat that stands up to hard workouts with or without shoes. The Pro Taekwondo Martial Arts Mats 20 mm work nicely in this use case, featuring a scuff resistant thatch texture that's perfect for all kinds of standup martial arts workouts.
If your studio offers multiple types of martial arts workouts along with Tae Bo, these mats are an excellent choice because of the versatility they offer. With an EVA foam material, these interlocking tiles have a desirable level of cushioning too.
Yoga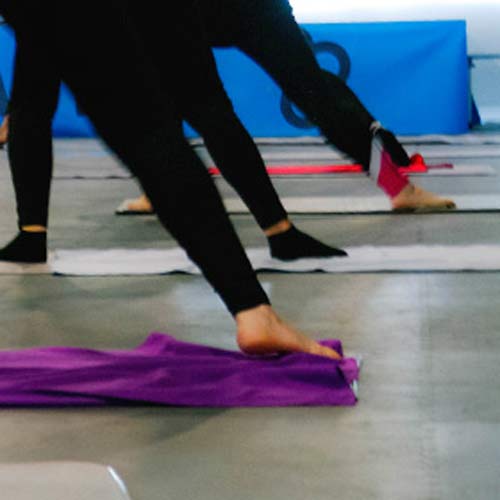 Rather than laying yoga mats over the top of carpet in a multi-purpose room, a true yoga studio needs a specific cardio exercise mat flooring to give athletes the best possible workout.
Many customers like the PaviGym Performance Fitness Gym Floor Tile as a yoga studio flooring. These interlocking rubber tiles are the perfect floor for durability with just a bit of cushioning. The rubber material provides thermal protection, should your studio have a cold cement subfloor.
Yoga mats laid over the top of the PaviGym flooring will not slide around, allowing for an efficient workout. Cleanup is a simple process with rubber flooring. And each interlocking tile provides nearly 9 square feet of coverage, so installation goes quickly and easily.
General Cardio Workouts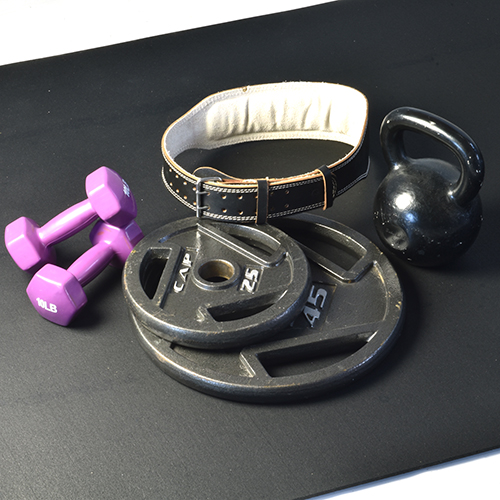 With multiple types of fitness workouts offered in a particular gym, a rubber type of flooring is a good choice. Whether you select mats, rolls, or interlocking tiles, rubber has a high level of durability that can help your athletes work out regularly and receive the beach body they want.
Use 4x6 Ft x 1/2 Inch Rubber Floor Mat products to cover areas underneath cardio exercise machines. Thick mats will provide a high level of protection for the subfloor against the weight of cardio machines.
Rubber flooring is easy to clean, and it has just enough cushioning to keep the athletes' joints feeling fresh after a tough workout, such as Pilates or aerobics.
Cardio Exercise Mat Flooring
Matching just the right level of flooring to the workout plans for the space is an easy process when you have multiple choices. Our customers count on our large catalog of cardio exercise mat products to deliver the right coverage area and the right material, all at the right price.