By Lisa Hobbie Created: February, 2021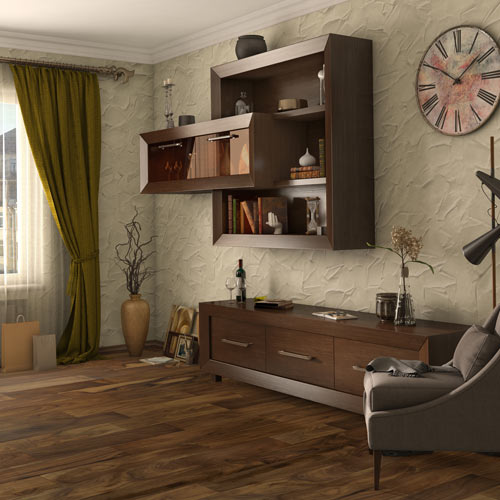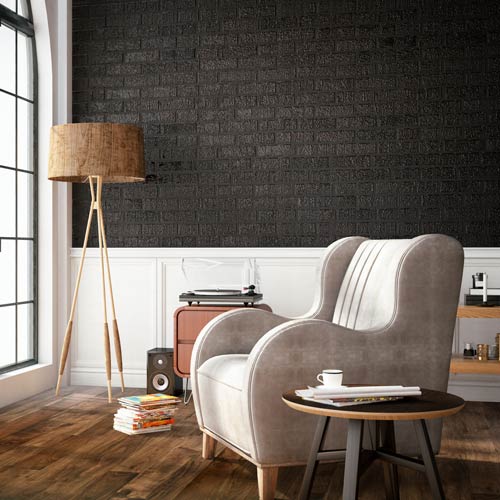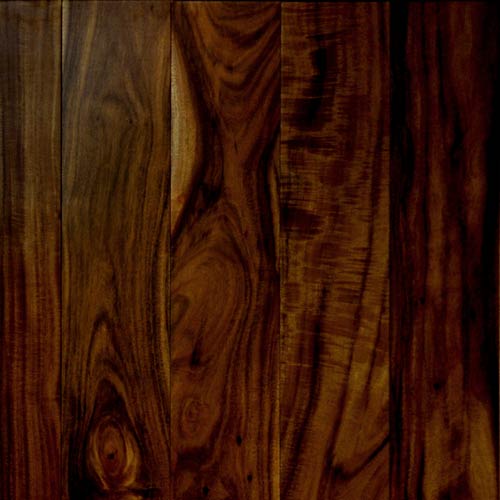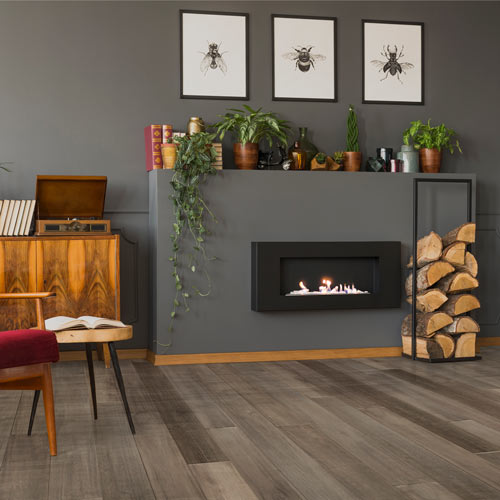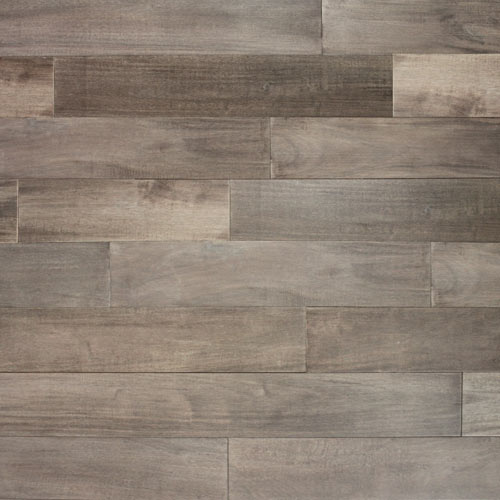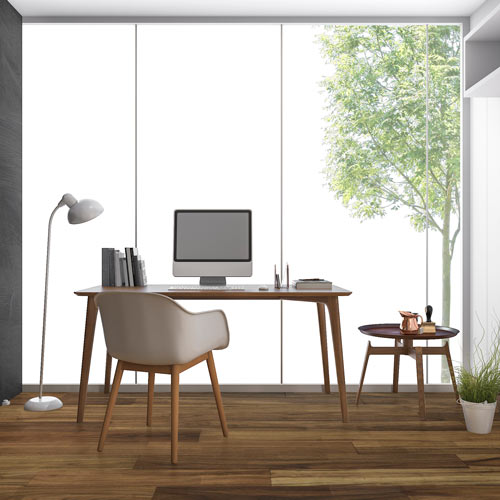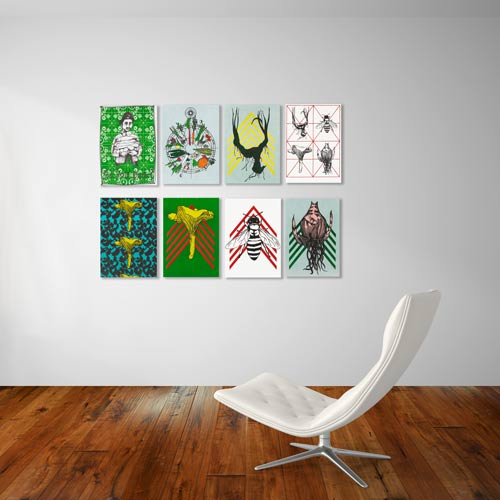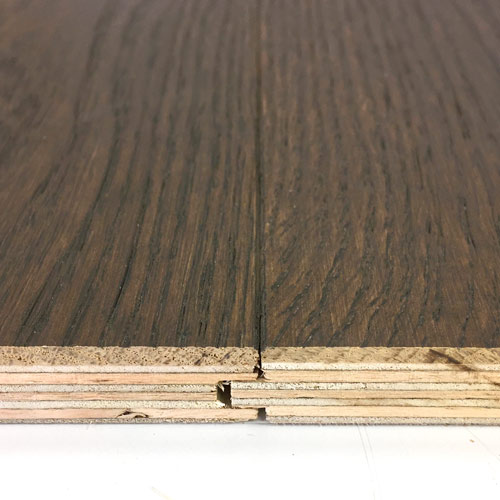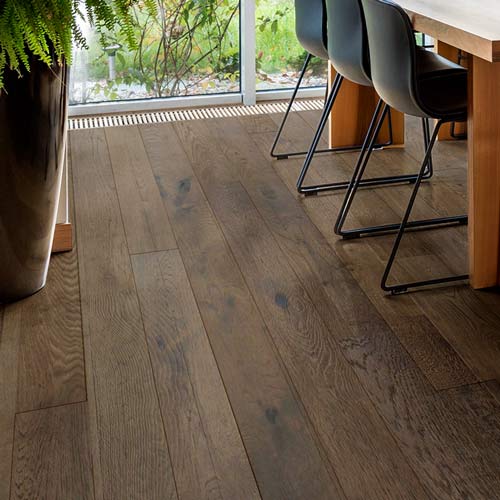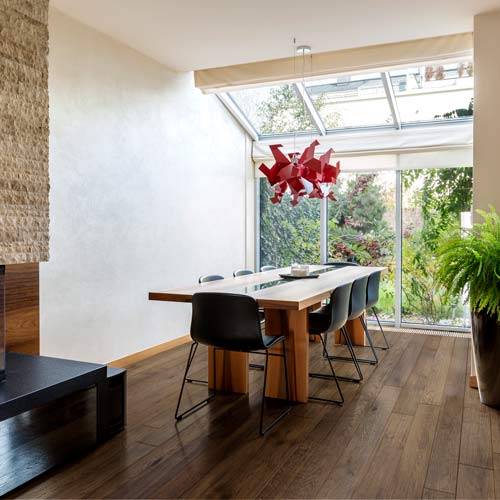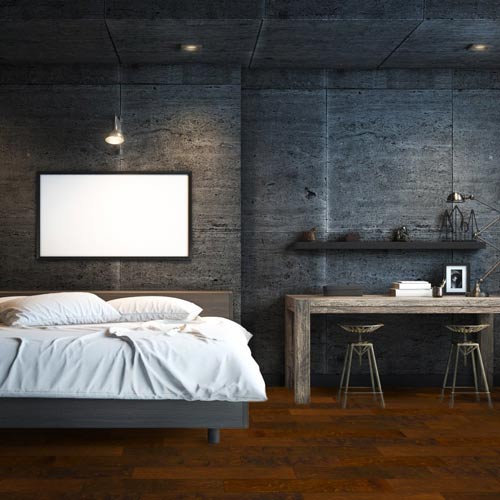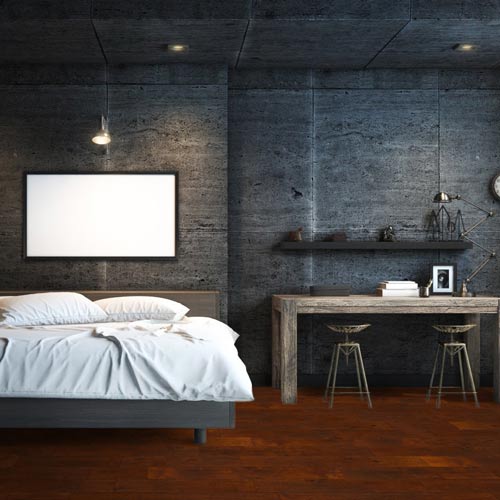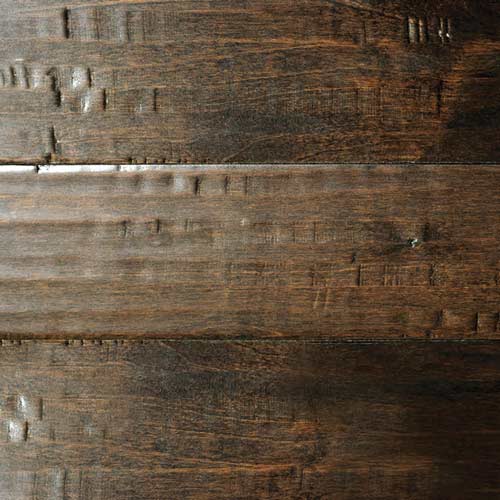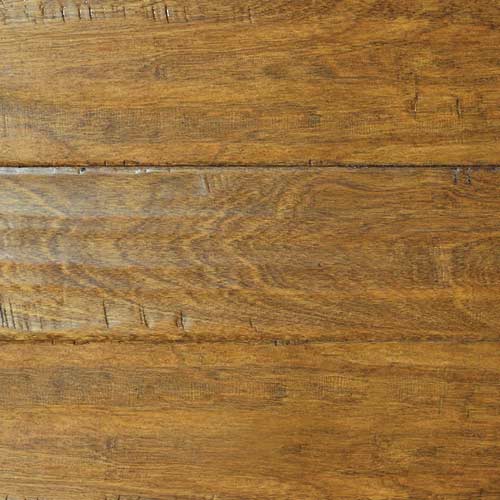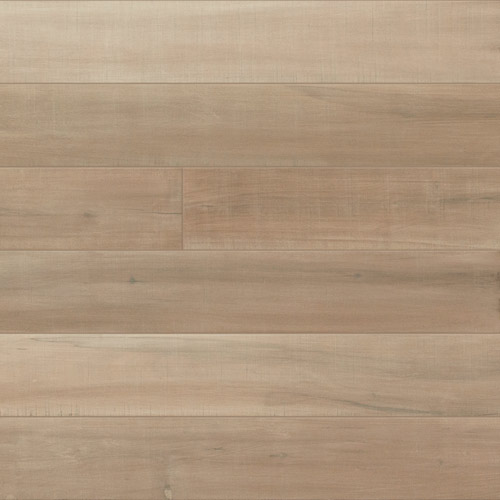 Veneer flooring
is among the most popular flooring solutions used in home and commercial settings. It is made by bonding many layers of ply together, forming a stable core board that is then topped off with a solid hardwood layer, or veneer - giving this engineered product its name. Engineered veneers are man-made, so one design can be used in a mass production application.
Is Veneer Flooring Real Wood?
As mentioned, the top layer or veneer of an engineered floor is made of a thin layer of real hardwood. Because the veneer is relatively thin, it is considered to be more environmentally friendly than solid hardwood flooring as the wood is used in a more effective way.
Like traditional hardwood, engineered veneer flooring is strong and durable, and it can typically endure humidity changes in your home. It has an attractive wood look, with different surface treatments, colors, and designs to choose from - with an option to match just about any type of traditional hardwood.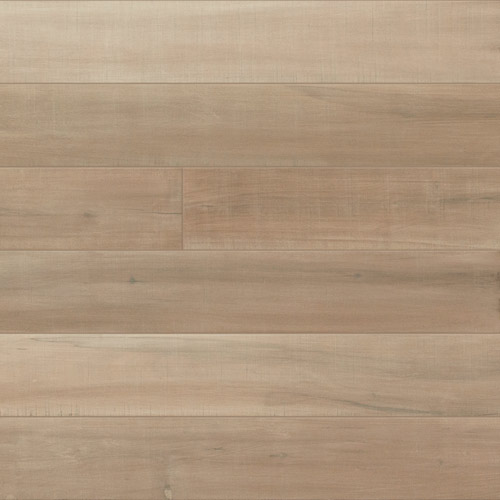 Take
Eagle View Engineered Hardwood
, for example. It boasts a sawn wood look and is hand stained for attractive design and color variations. It is available in 9 different design finishes, and the veneer flooring planks offer country charm and luxurious style in cabins, homes, and cottages.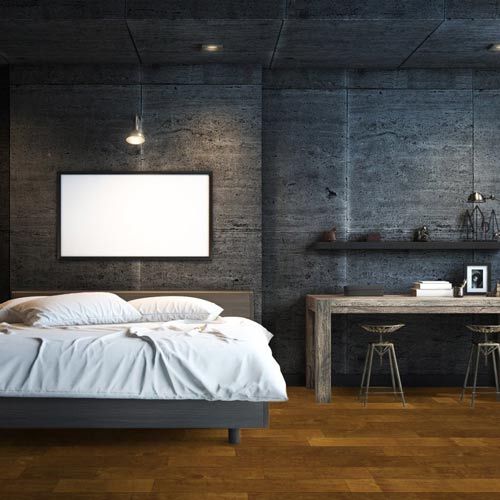 Another attractive option is the
Wilderness Edge Engineered Hardwood
, which is a very unique veneer flooring product. It features beveled edges and rustic tongue and groove design that is available in many different color options. It is hand stained and boasts an 11-step semi-gloss finish, resulting in a product that is truly top notch. It's also non absorbent.
What Are Some Of The Advantages And Disadvantages Of Choosing Veneer Flooring?
Veneer flooring is a more affordable solution than traditional hardwood. If you like the look of an
oak
or timber floor, but don't appreciate the price tag, a good veneer can satisfy your preferences and complement any room decor.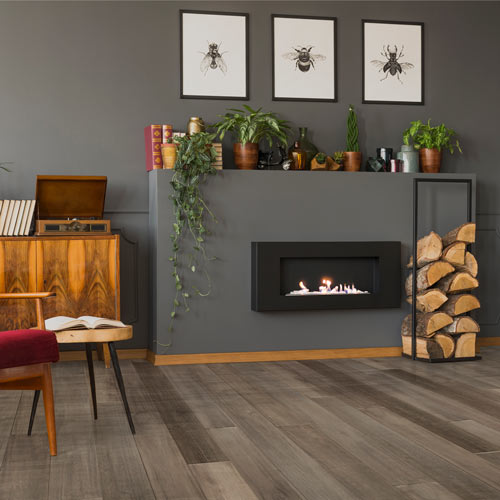 For example, the
Golden Age
Golden Age veneer flooring is a very affordable product at approximately $3.20 per square foot. It has beveled edges and filled knots and is hand-scraped and stained. This product has a warmth and complexity not found in other products, as well as beveled edges, 11 step finish process, quality craftsmanship, and CARB Certification. This truly is one of the best products available, anywhere.
Veneer surfaces are often resistant to scratches, scuffs, and marks - which makes it more durable than traditional hardwood. These products will resist swelling or warping, as well.
As in most flooring solutions, veneer flooring is not without its disadvantages. It is more expensive than most
laminate
, tile, and carpet options, so, cost is sometimes a drawback. A veneer surface layer is also sometimes too thin to refinish - which otherwise would enhance the lifetime of the floor. You must also be careful not to choose veneer flooring with a cheap fiberboard or oriented strand board as the core layer, which could compromise the overall stability of the floor.
Where Can You Use Veneer Flooring?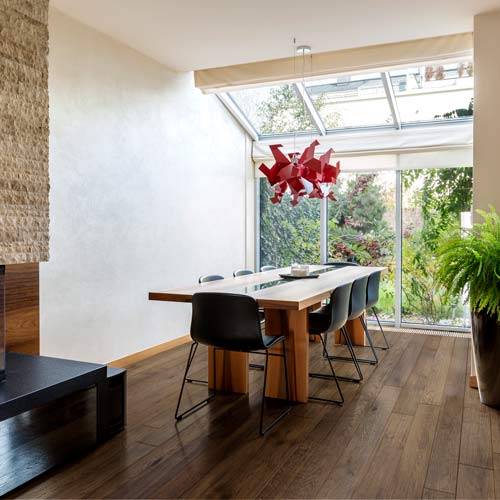 Many veneer flooring solutions can be used anywhere you would install a vinyl or hardwood floor from home, cottage, and
cabin
to office and other commercial settings. The
Mountain Top Engineered Hardwood Flooring
is one product that can be used in all of those applications. It is available in classic, warm finishes, and presents a shabby chic and rustic look with a wire brushed texture, filled knots, and wood grain design. It offers a UV cured finish, comes in random lengths, and is also non absorbent.
How Do You Install Veneer Flooring?
Installing veneer flooring is a relatively simple process, and can often be done with the use of glue, staples, or a floating installation.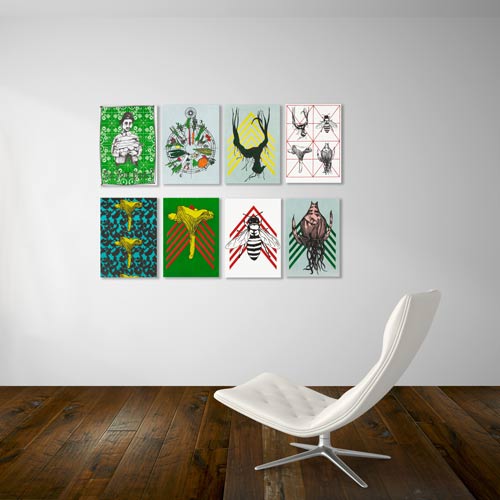 If you choose the Hampton Suite Engineered Hardwood product, for example, you can use any of the mentioned installation procedures. Before beginning, make sure to remove any existing baseboard, place the first and second planks to make a tight fit and continue to add more pieces until the process is complete. The resulting surface will be a
hand scraped
alternative to traditional hardwood with the appearance of natural wood in tones of light, medium, and dark. The planks are hand honed and feature-filled knots and splits for a true, vintage look.
Greatmats - For the best veneer flooring available
When it comes to veneer flooring, Greatmats offers the best. There are so many attractive yet affordable options available, from those that look old and rustic to others with simple white or brown finishes with products to suit any cost budget or design preference. The products mentioned here are just a small sample of the many options available.
When you're ready for veneer flooring, just reach out to a friendly and knowledgeable agent at Greatmats, and they will help you determine the solution that is right for you!