What Is The Best Cabin Flooring?
By Lisa Hobbie Created: August, 2020 - Modified: September, 2020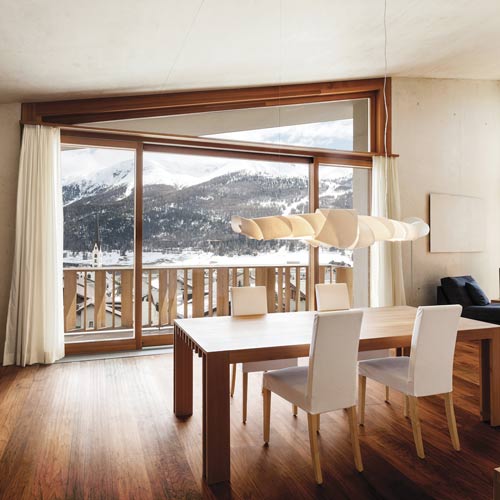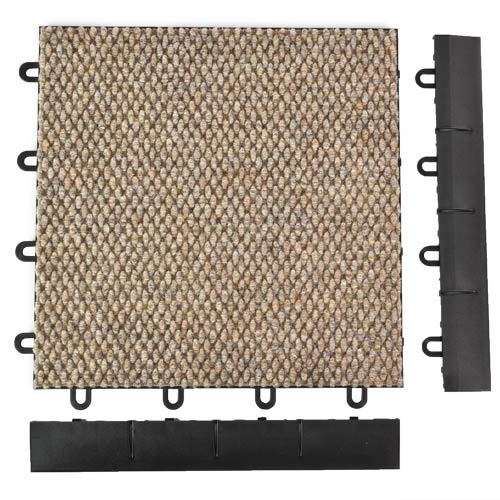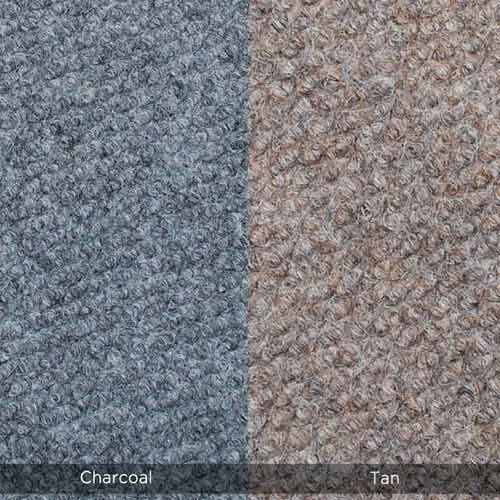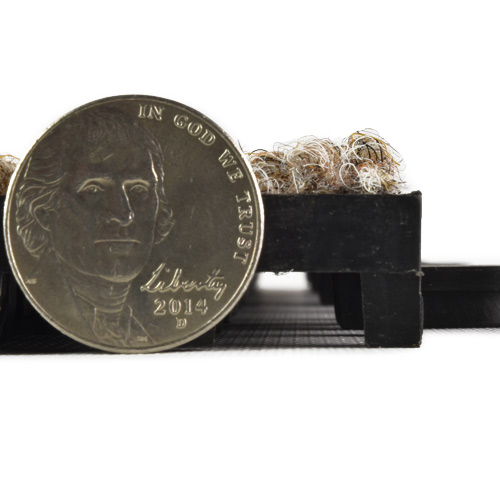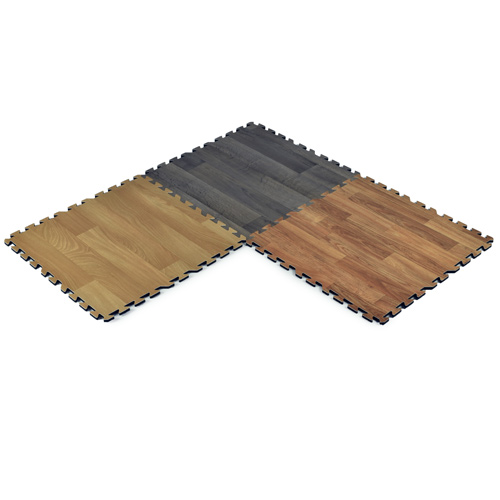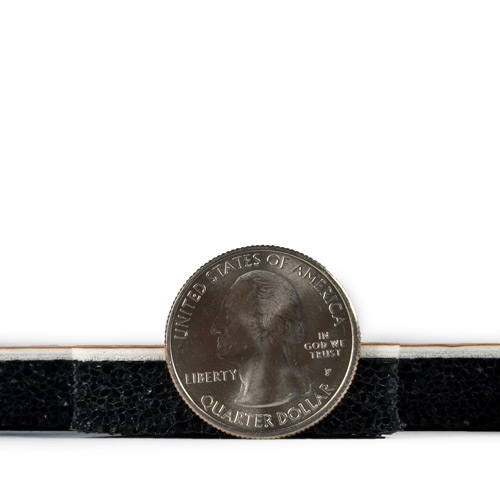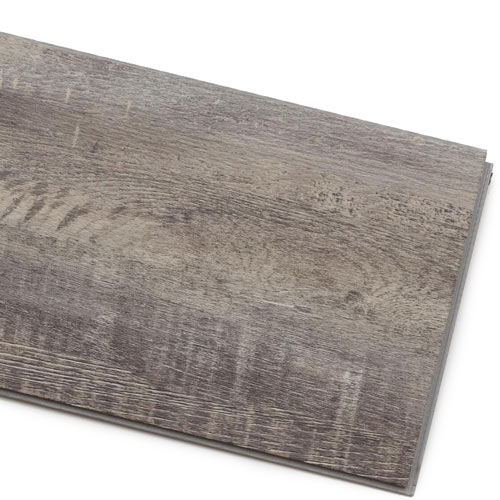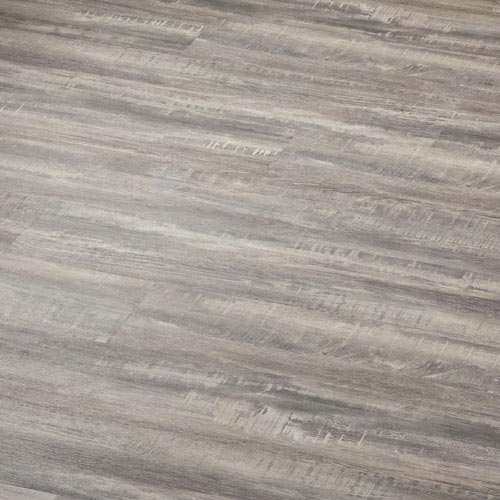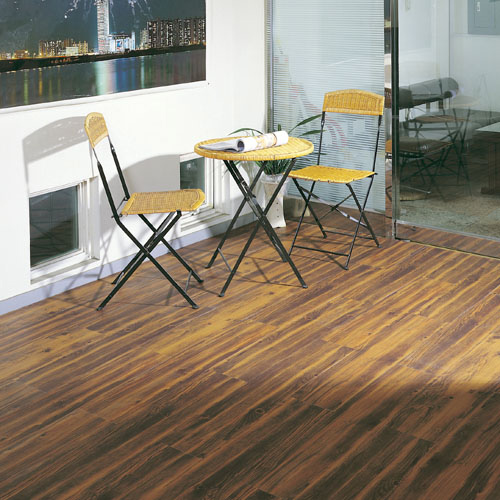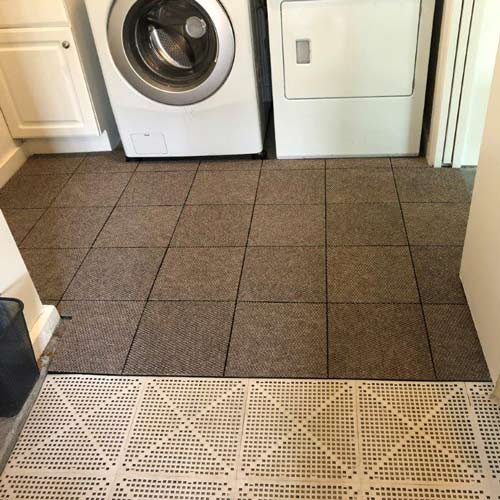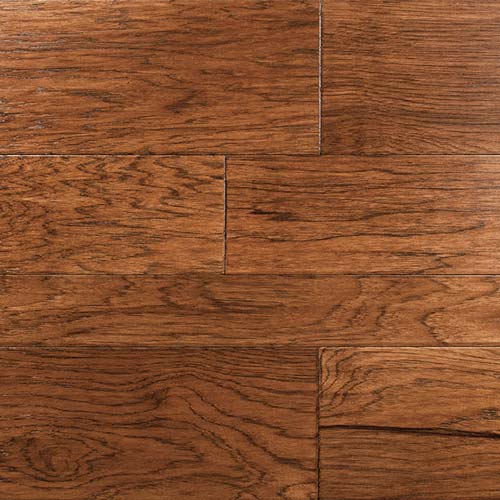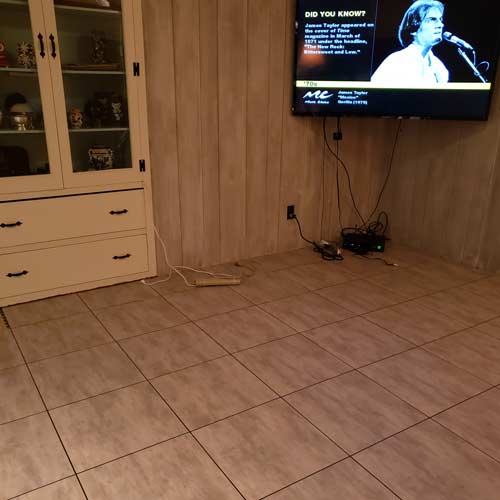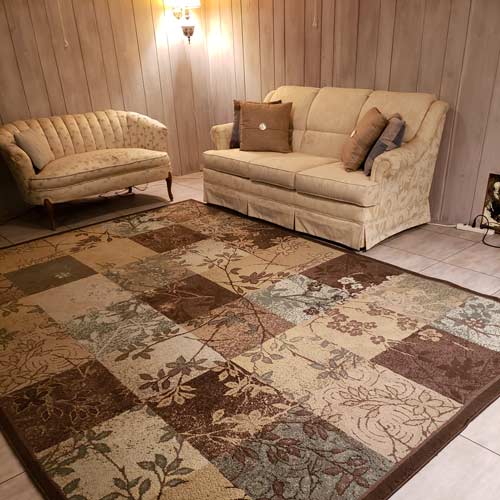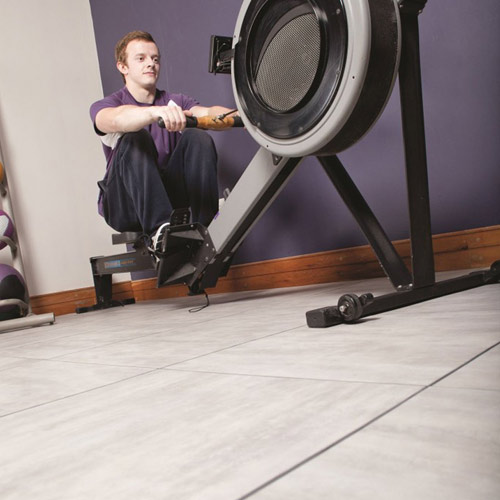 There's nothing like escaping to a relaxing cabin nestled in the heart of a wooded retreat or lakeside oasis. Choosing the perfect decor and products to outfit the cabin will help you enjoy the space, rather than taking care of it all the time. Selecting cabin flooring should be an enjoyable task; one where you can really let your creative juices flow. Deciding on a product to suit the overall design and setting - from rustic wood cottage to inviting lake home - should take into account a number of factors. 
Great Flooring Options for Cabins
Do you want a different flooring product for each area of the cabin? For example, do you want one type of flooring in the bedroom and a different type in an open area of the cabin? 
Perhaps, you want a lighter flooring product for the second story of the cabin or loft, but a heavier and richer product in the main floor or small area of the cabin? Regardless of the cabin flooring you're looking for, Greatmats offers a number of solutions that are ideal for your space. 
1. Convenient Carpet Tiles for Cabins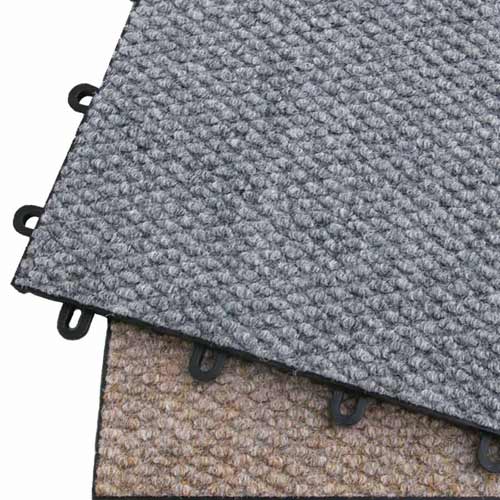 CarpetFlex Floor Tile
is a great cabin flooring solution for a room or area of the house in which a carpeted texture yet durable surface is desired. This is one of the best products if you're looking for one that is anti-fatigue, non slip, and waterproof. 
It is made in the USA and can be installed easily with its snap together design. This modular square floor tile is a raised support system that is suitable for residential use, and it transforms any space into a warm and attractive one. This product works well in lakeside cabins or areas where moisture may be present, because it doesn't have a foam base like traditional carpet. Instead, this carpet tile's construction allows for airflow beneath the base, preventing dampness from getting to the carpeted fibers and offering an insulative barrier between the subfloor and carpet surface.
2. Wood Grain Foam Floor Tiles for Cabins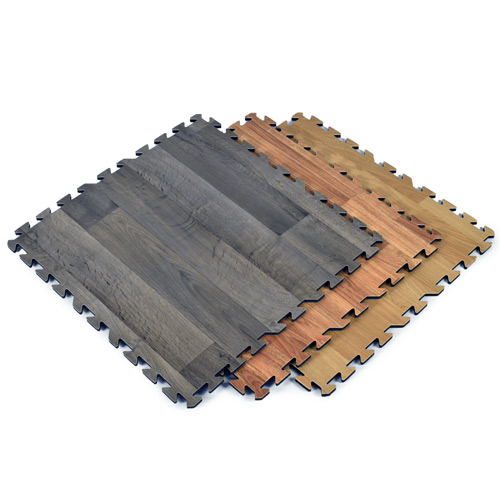 Comfort Tile Plus Center Tile
is an attractive cabin flooring option if you like the look of hardwood, but prefer the low maintenance benefits of foam tile. This product is waterproof, non absorbent, lightweight, and portable. It can be installed over any hard, flat surface. It features a unique wood grain finish and easy installation without adhesive. Although it's not the strongest product on the market, it delivers anti-fatigue cushioning and attractiveness in a tile that is easy to clean and maintain. The closed cell foam base layer is also a great insulator.
3. Luxury Vinyl Planks for Cabin Flooring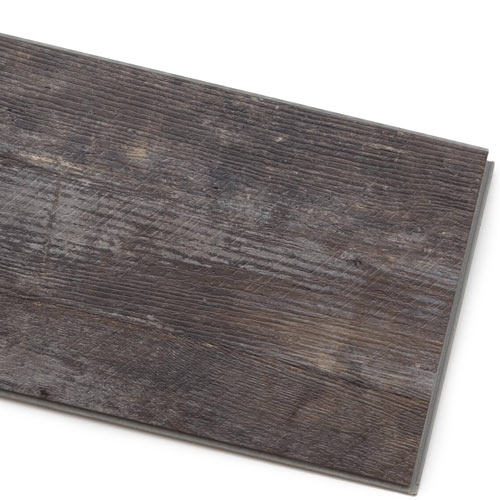 An extremely attractive cabin flooring that appeals to those who prefer a clean and classic, yet, rustic look is the
LVT Plank
product. This is an affordable and popular option that has so many great features. A commercial grade, thick, vinyl plank that looks like real wood, this flooring performs and presents extremely well. Whether you like a light, casual color or something dark and formal, this flooring is ideal. It is slip resistant and has a patented grip layer backing. It features a dirt tight surface and resists mold and mildew growth. It is designed to perform well in high traffic areas like entryways and bathrooms, and it is easy to clean by using a vacuum or dust mop and damp mop. 
There is also the
LVT Rustic Wood
product. This low maintenance commercial flooring is perfect for a cabin that has a lot of foot traffic and heavy furniture. With a 10-year commercial warranty and 25-year residential warranty, this product will look and perform well for years! With its glue down installation, this product combines durability and beauty. It features Nano-Silver antibacterial technology that actually kills germs. There are a variety of colors and designs to choose from, resulting in a timeless and classic floor. 
If engineered hardwood strikes your fancy, check out one of our many varieties of
hickory planks
. These distressed wood flooring is non absorbent and can be installed in several differing ways, including staple, cleat and glue down methods. For a residential cabin setting, expect this flooring to last for decades as it is backed by a 35-year warranty.
4. PVC Plastic and Vinyl Cabin Floor Tiles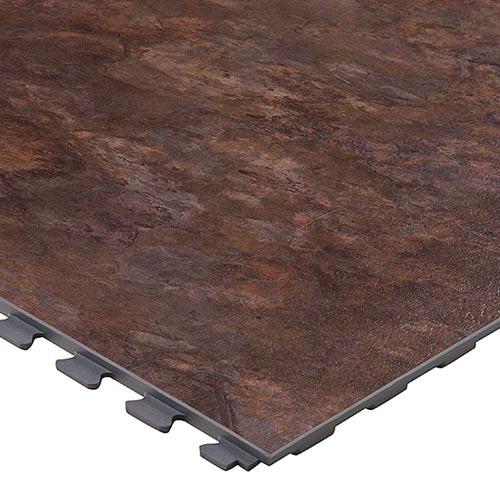 Finally,
Supra Tile Designer Top
cabin flooring is among the most durable options. It provides warmth and is comfortable underfoot. It is quick and easy to install, water resistant, oil resistant, and resistant to chemicals, mold, and mildew. It is also resistant to impact and abrasion and provides superior sound absorption. 
This works well in a cabin remodel, as it can be installed over old, uneven, and contaminated subfloors. It is also easy to remove and relay. With protective topcoats available and a choice of seven designer finishes, this product is sure to suit even the most discriminating tastes. 
Greatmats for your Cabin Flooring Needs!
Although some of the most durable, versatile, and popular cabin flooring options have been highlighted, the top of the list of suitable products has only been skimmed. There are a number of other products that would work well in a cabin setting, from foam tiles to carpet squares and numerous options in between. 
Regardless of your style preferences, budget, and needs, Greatmats has cabin flooring solutions that would look and perform perfectly in your space. Simply reach out to the friendly and experienced staff that will help you determine which option is ideal for you.