What Are The Best Oak Flooring Options and Alternatives?
By Lisa Hobbie Created: November, 2020 - Modified: March, 2021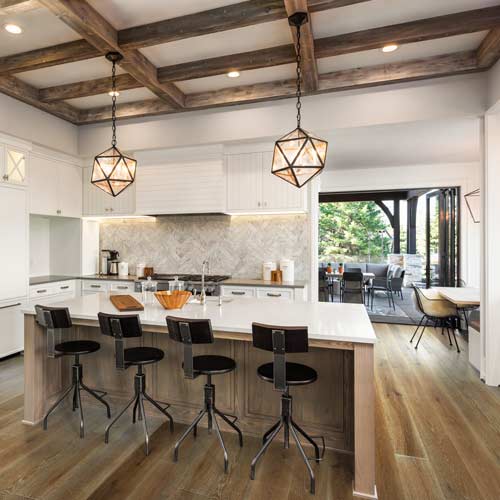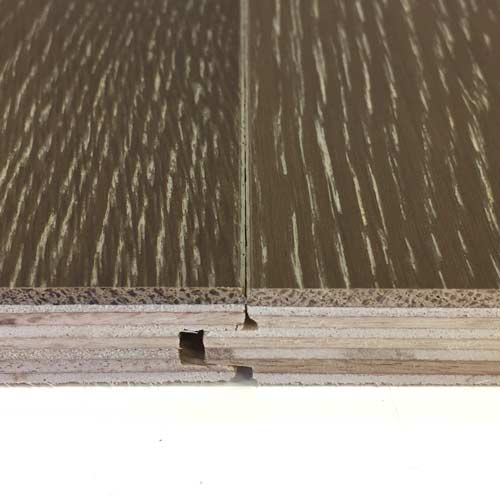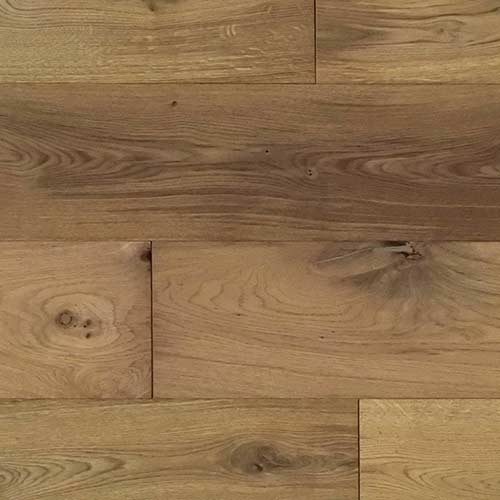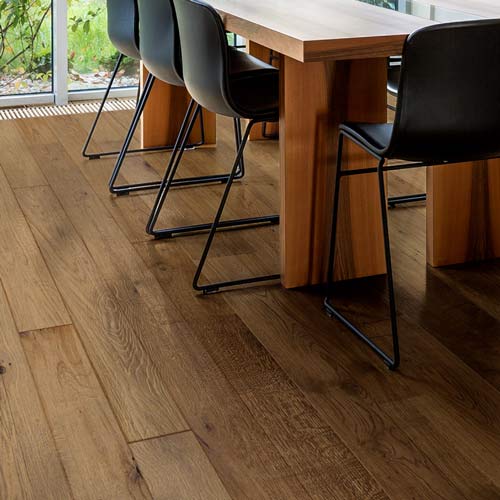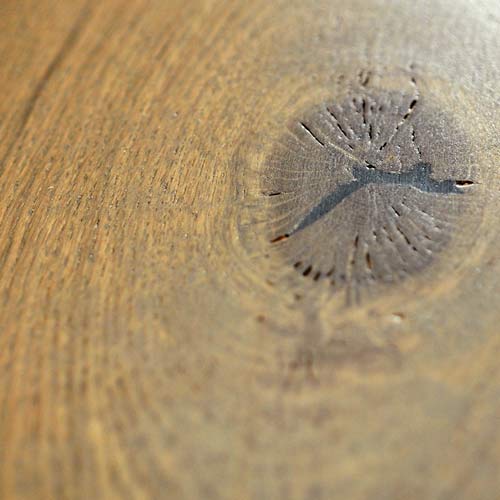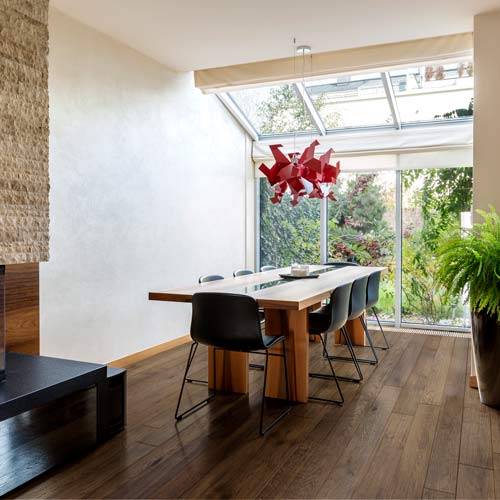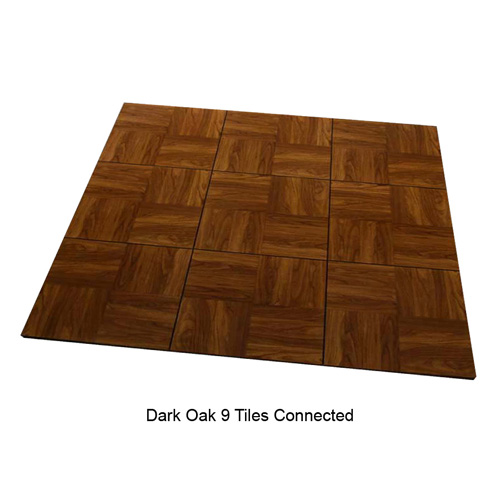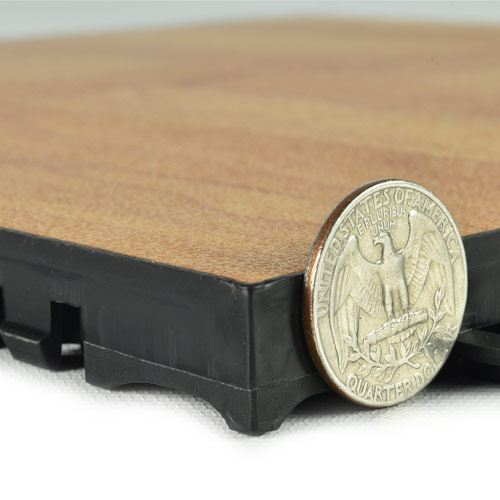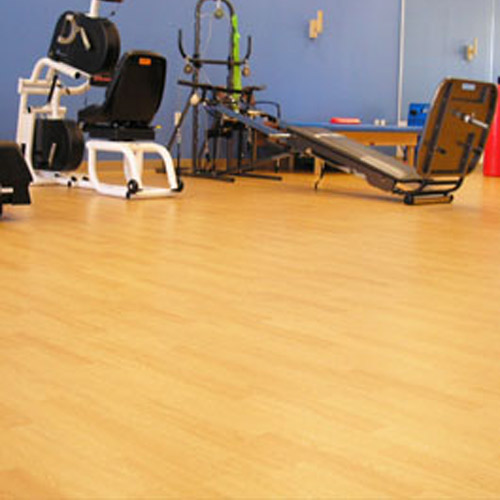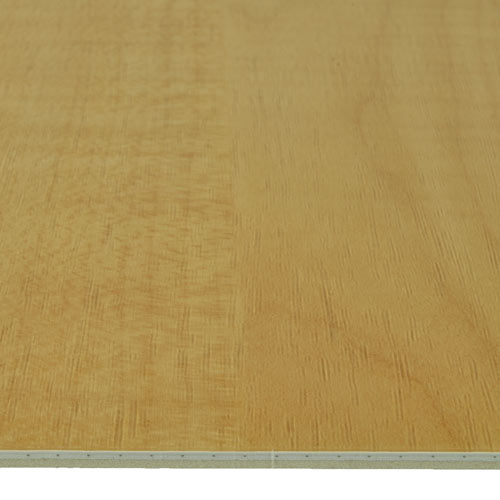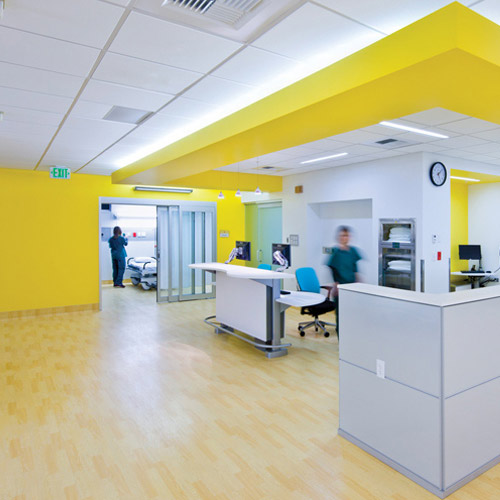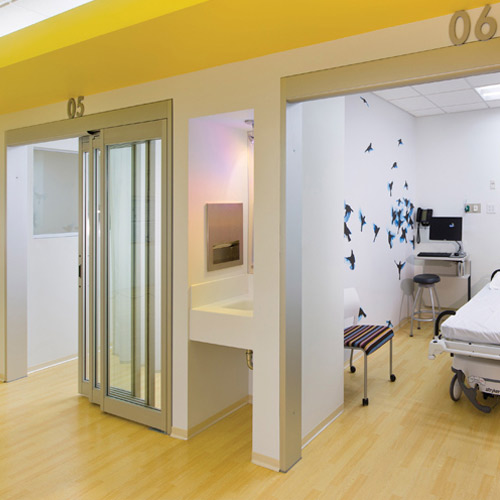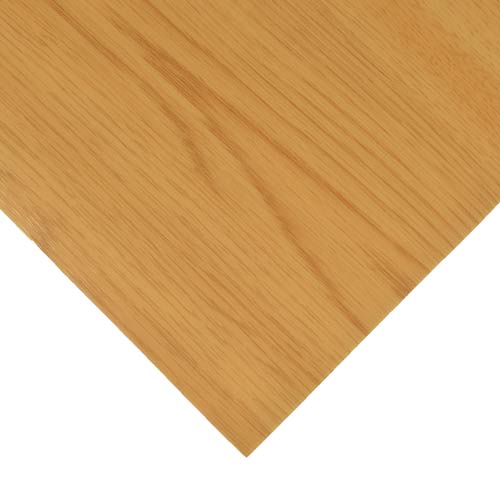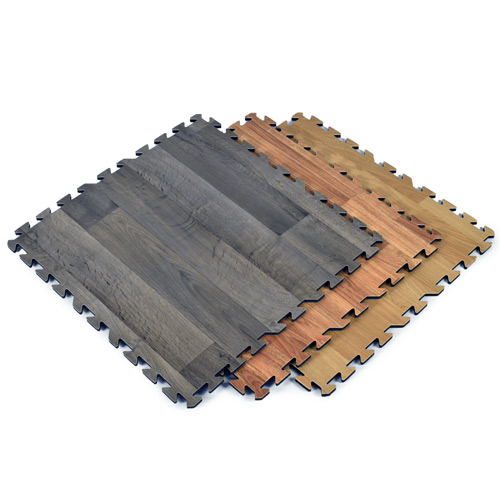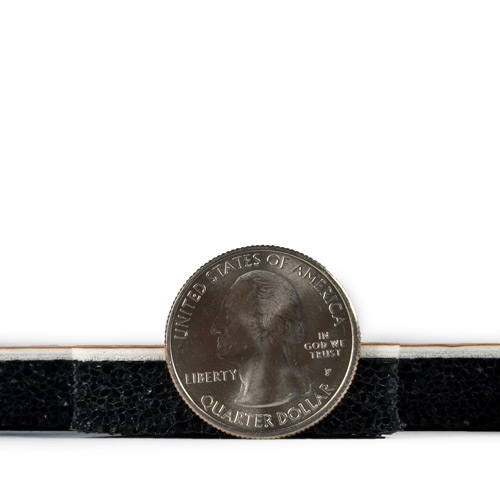 If you are a lover of traditional hardwood, oak flooring is likely among your favorites. It has a rich, classic look, with unique grain patterns and colors. White and red oak are both very popular, as they are among the most durable wood species. 
Although hardwood oak flooring has many attractive features, there are also some disadvantages. First, they are quite costly. They also must be installed over a specific subfloor, and professionals often need to be hired for this process. Also, hardwood floors often fall victim to scratches and other blemishes, so the flooring will need to be resurfaced or refinished.
Oak flooring alternatives available at Greatmats offer many benefits. They are more affordable than traditional wood floors, and they never have to be resurfaced or refinished. Most are suitable for an easy DIY installation, and there are a number of different sizes, designs, and surfaces to choose from - from looks of rugged unfinished wood or french Golden finish to rustic reclaimed wood, and more. 
English Country Engineered Hardwood Flooring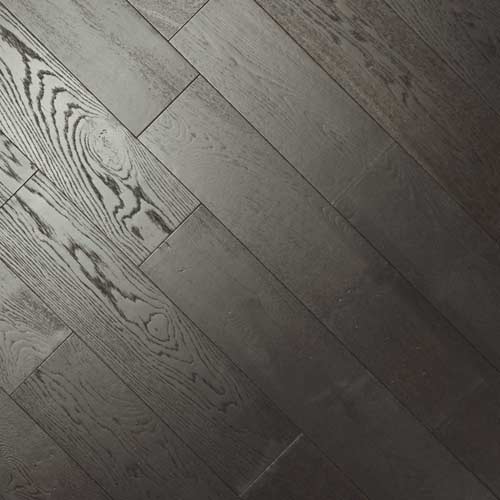 English Country Engineered Hardwood planks
are top quality and available in light, medium, and dark grey oak colors. Random length planks are 7.5 inches wide and 9/16 inch thick. This flooring has a wire brushed texture and beveled edges, and has the appearance of a well worn, natural, oil finished floor without the maintenance of a classic urethane finished floor. It provides a traditional, yet stylish finish that is UV cured and CARB Certified. 
Mountain Top Engineered Hardwood Flooring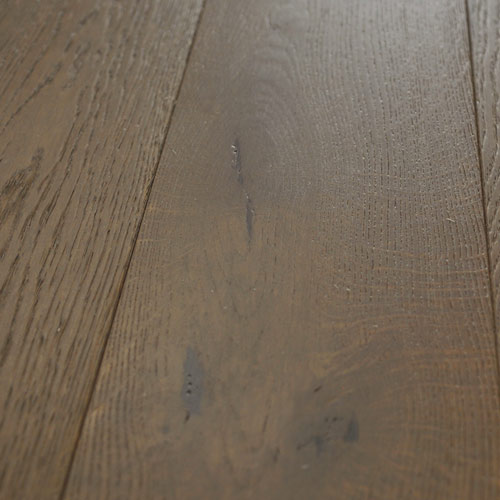 Mountain Top Engineered Hardwood in the oak flooring
option is also among the best choices. 
Available in rich, warm colors, this product presents a shabby chic and rustic look with a wire brushed texture, filled knots, and wood grain design. This engineered hardwood has a UV cured finish and offers beveled edges. 
It too comes in random lengths, is non absorbent, and has a 3mm veneer layer. It can easily be installed using glue or floating installation, or, it can be stapled. The planks are CARB certified and Lacey Act Compliant and come with a 35 year residential use warranty.
Max Tile Wood Look Flooring Tiles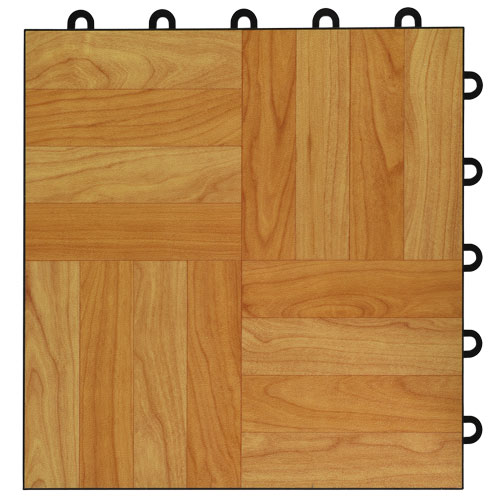 Max raised tile is one of the most popular oak flooring alternatives. 
This
versatile raised flooring tile
is an excellent choice for almost any room in a home or office where moisture may be present, because the raised base design allows for air flow underneath - preventing the growth of mold and mildew. This flooring has many attractive wood and slate design options, with oak being among the most popular. 
It is very easy to install by laying it on a flat, smooth surface and snapping the tiles together with your foot. The commercial grade vinyl surface will never need to be resurfaced. There is also an air pocket beneath the vinyl surface, providing a thermal buffer benefit and airflow for damp areas.
LonWood Wood Look Vinyl Flooring Rolls
A
LonWood Vinyl Roll in oak flooring finish
is another great wood alternative. This flooring boasts anti-fatigue properties in a cushioned, closed-cell foam backed design. 
This faux wood floor is made of high performance vinyl for high traffic areas like hallways, gyms, and office buildings. There are different cut lengths available, it's antimicrobial, and is made with recycled content.
LonWood Grain Dakota Vinyl Roll Flooring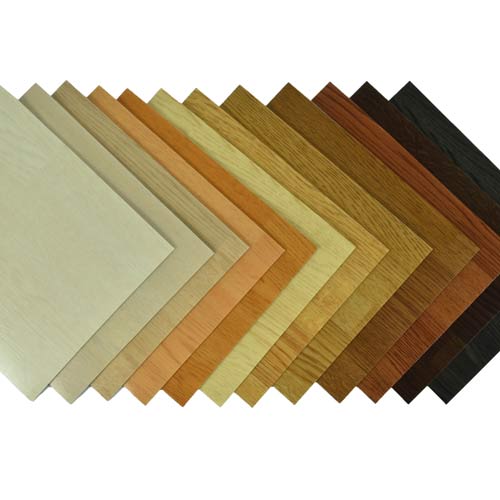 Another oak flooring alternative is the
LonWood Grain Dakota product
. 
This works well in yoga studios, fitness facilities, libraries, and more. It has sound absorbing and skid-resistant construction and a factory-applied urethane finish. 
This low maintenance, durable flooring is perfect for high traffic areas with its commercial quality vinyl material. It's made of recycled content and applicable to LEED MR 4.1 and 4.2. It comes in 14 different colors with a durable 0.5mm wear layer and an overall thickness of 2.0mm.
Comfort Foam Tiles Oak Look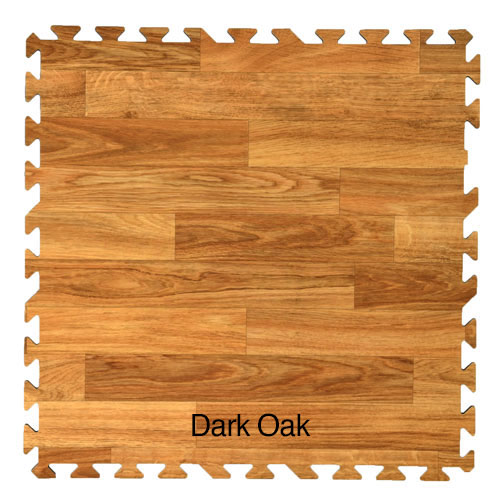 If you are looking for an oak flooring option for a setting with heavy foot traffic, the
Comfort Tile product
is top notch. This product is portable and lightweight, and it is easy to install without adhesive. 
It is non absorbent and waterproof, and it provides anti-fatigue cushioning. It is perfect for trade shows, event floors, family rooms, basements, and exhibit booths, but high heeled shoes can potentially puncture the tiles. 
This oak floor performs really well, and its beveled edges provide a safe edge that reduces tripping hazards. This product is made in the USA and comes with a 90-day warranty.
Greatmats - For Oak Flooring Alternatives!
Greatmats is your one stop shop for oak flooring alternatives. There are so many beautifully prefinished products that fit any price point and cost preference. Regardless of the size and type of space you are considering oak flooring alternatives for, Greatmats is the place to shop! With the best pricing, service, and quality, you simply can't go wrong when you purchase from Greatmats!