What Is The Best Power Rack Mat?
By Lisa Hobbie Created: November, 2020 - Modified: September, 2023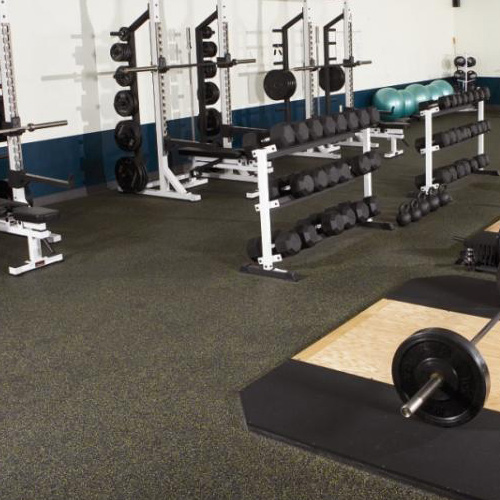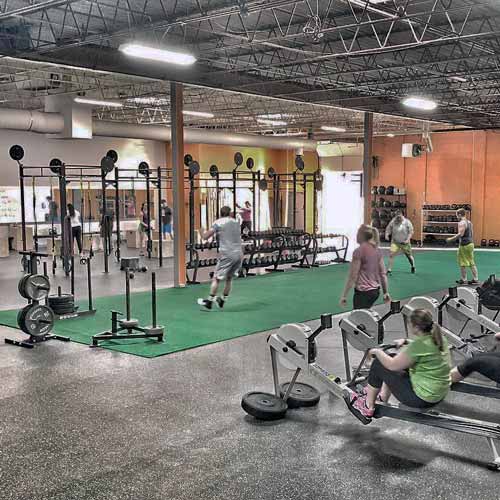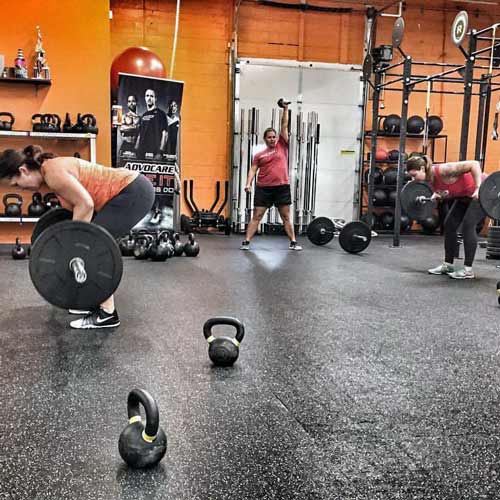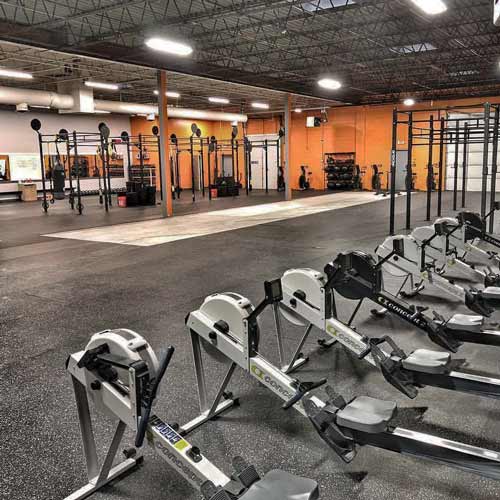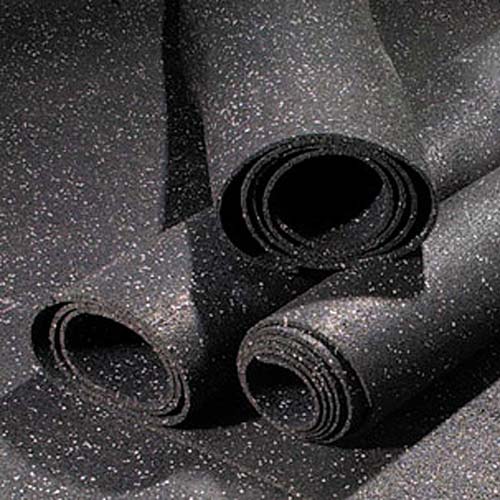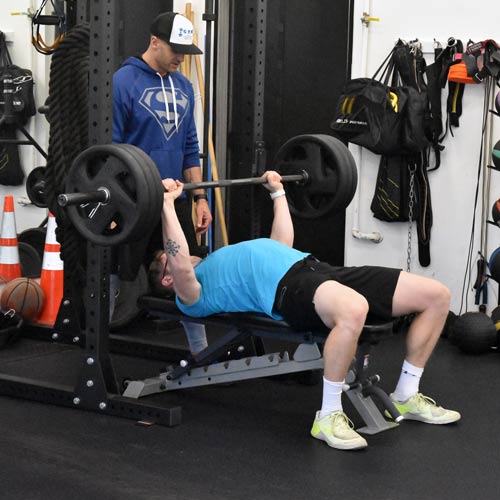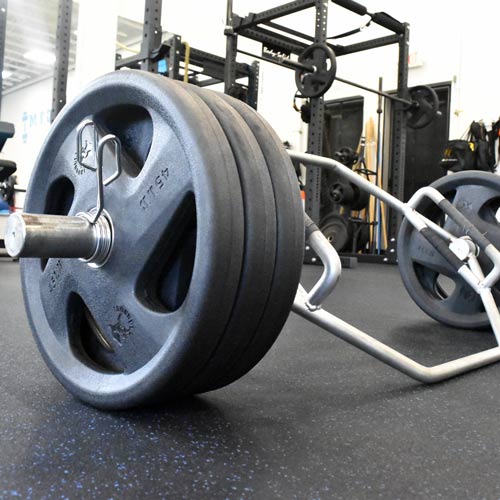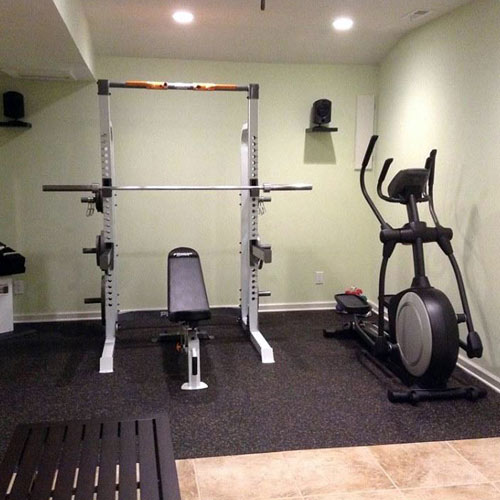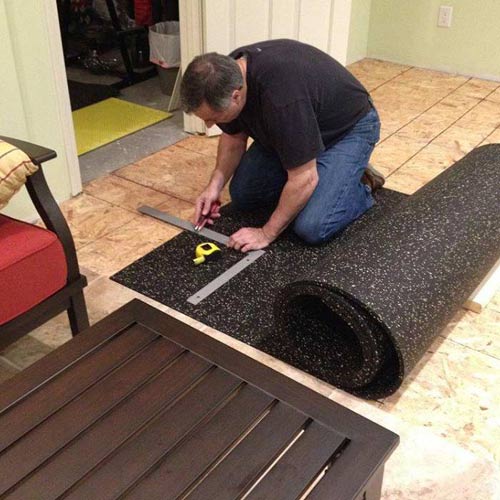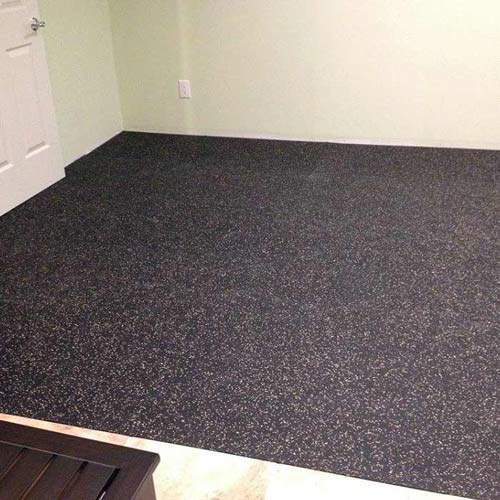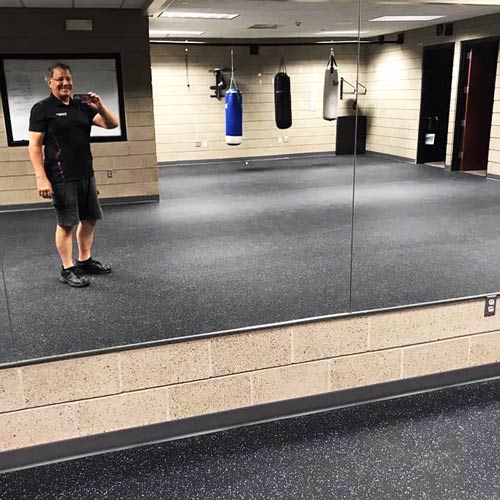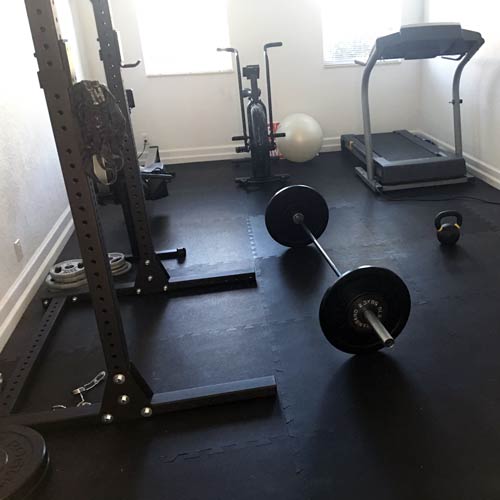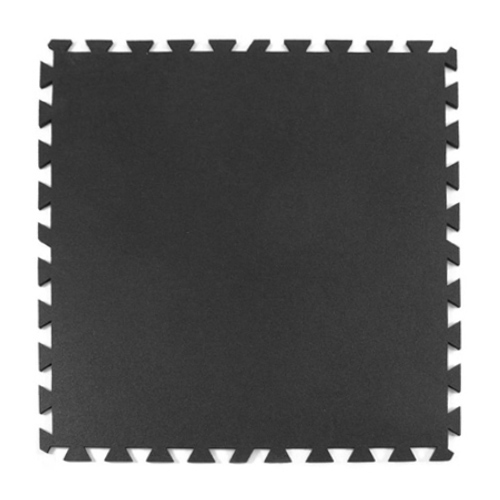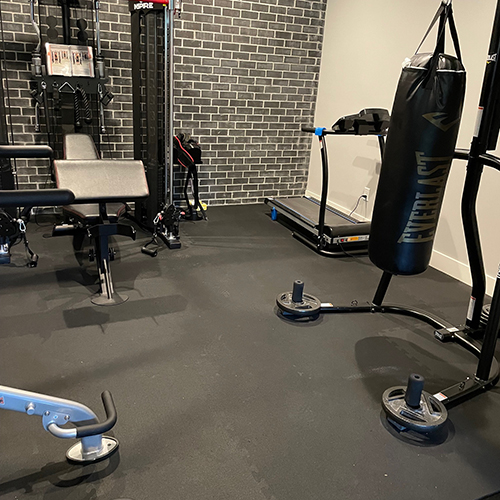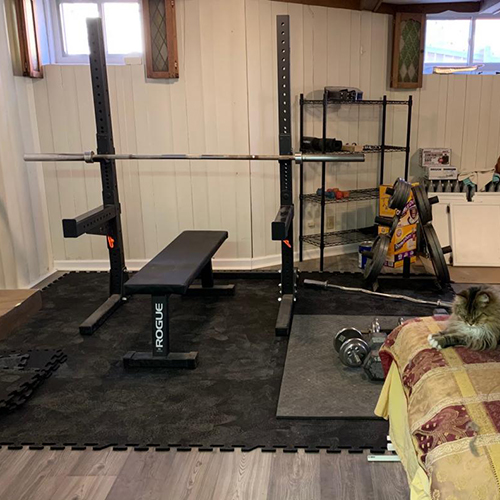 If you're a serious lifter, a
power rack
is likely a part or about to be a part of your weightlifting routine. Power racks are versatile tools that allow you to lift heavy weights safely by doing lunges, calf raises, a shoulder press or bench press, squats, heavy rows, and more strength training moves.
Although some people prefer squat racks or other rigs or stands, power racks can usually hold more weight and are often referred to as power cages or squat cages. They are popular in commercial gyms and are becoming more popular in a home or garage gym setting.
Having a power rack mat is just as important as having the right kind of weights and equipment in your space. It will provide protection to the subfloor, provide stability for the weight lifter and squat cage itself, prevent the rack from moving around, absorb loud noises from the dropping of weights, and provide some protection for the joints and back of the lifter.
Greatmats specializes in many types of flooring, and there are a number of fabulous power rack mat options from which to choose.
Interlocking Rubber Tile Gmats Black ⅜ Inch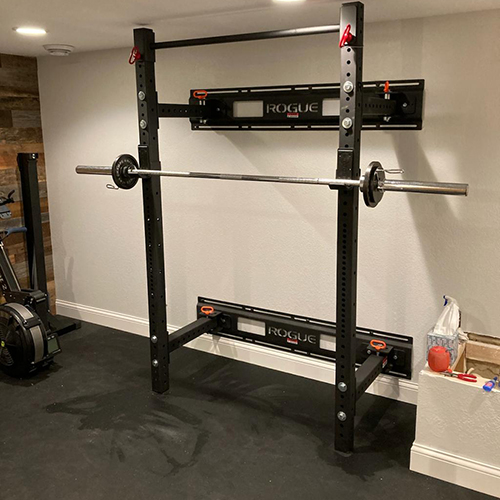 The Interlocking Rubber Tile Gmats Black performs really well as a power rack mat.
These ⅜ inch-thick rubber tiles can be installed over concrete, asphalt, wood, tile, or any other solid surface without special tools other than a rubber mallet. They are precisely engineered in a way that makes the interlocking pattern seemingly disappear.
The mats are made of 82% recycled material - resulting in a product that meets and exceeds the requirements to be a LEED Green-certified product.
The rubber tiles have sound and shock absorption qualities, two important qualities for a power cage mat.
Made in the USA with resilient properties that provide superior cushion and underfoot comfort, these mats are durable and versatile.
They are also easy to clean and maintain with a broom, damp sponge mop, or vacuum.
Geneva Rubber Tile ⅜ Inch Thick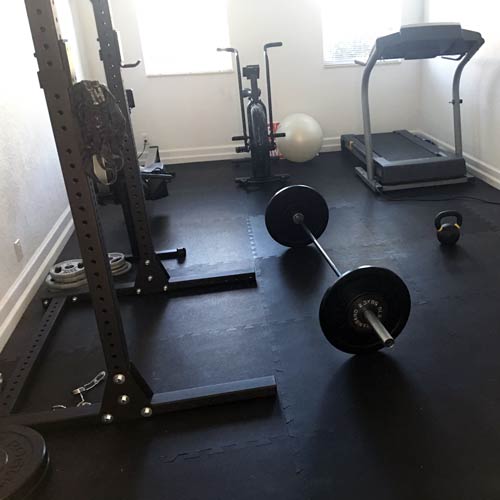 These Geneva Rubber Tiles are 3x3 foot mats that also perform really well under a power cage.
This product is made in the USA of recycled rubber material. They are designed to be used in the home or commercial gym settings, and they have an interlocking design that allows for fast and easy DIY assembly without adhesive or special tools.
This rubber product has very little odor and it will not curl or bend like cheaply made rubber options do. The tiles are easy to clean with a damp mop and neutral cleanser.
Rubber Flooring Rolls with 10 percent Color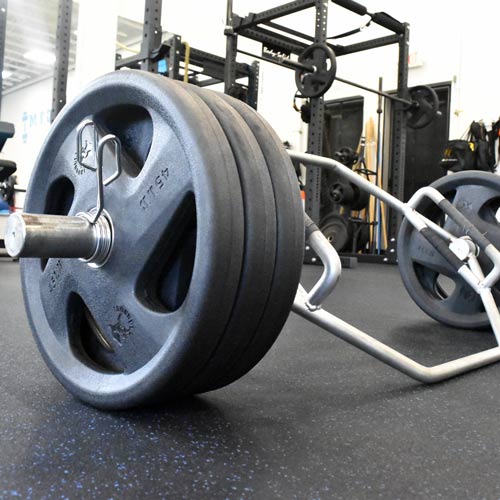 The 1/2-inch Geneva Rubber Flooring Roll with 10% Color is one of the most popular power rack mat options. This flooring is among the best for weightlifters, and it is even installed in commercial gyms, nationwide.
It comes in any roll length from 25 to 100 feet long, and it is 4 feet wide. This option is another low-odor rubber product, making it attractive for weight rooms and gyms. It is made in the USA of recycled rubber content with attractive color flecks distributed throughout. These color flecks will not wear away over time.
This rubber roll provides a surface that doesn't get slippery when wet. It is extremely durable, stain-resistant, mold-resistant, and mildew-resistant with a professional look in your weight lifting space.
Geneva ⅜ Inch Rubber Flooring Roll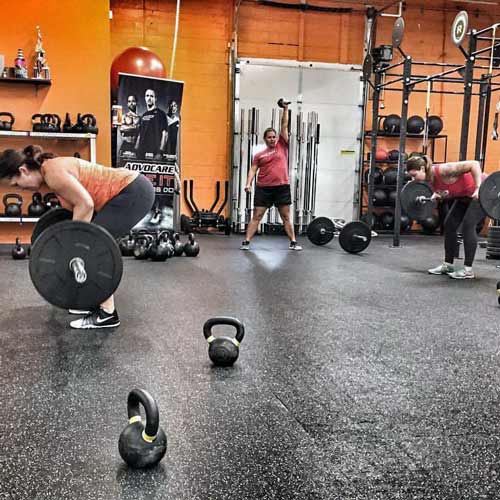 The ⅜ inch-thick Geneva Rubber Flooring Roll is another high-quality rolled rubber option that can be used as a power rack mat. This rubber roll option can also be purchased by the square foot, in any roll length from 25 to 100 feet long. The rolls are 4 ft wide.
This type of rubber flooring is very resilient, durable, and long-lasting. It is made from a recycled rubber material and is considered to be a green product that contributes to LEED points in green buildings. It will act as a sound dampener and as a floor protector under your squat cage.
Gym Floor Workout Fitness Tile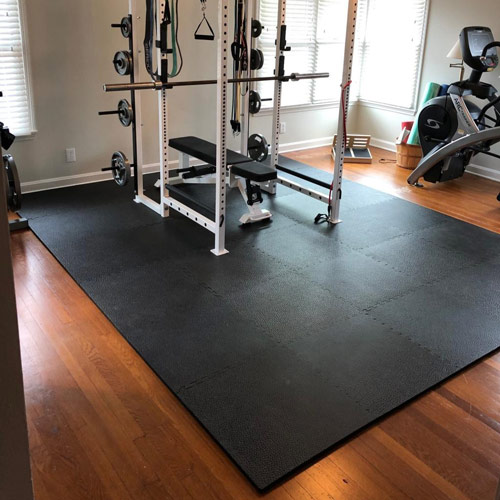 A final power rack mat solution is the workout fitness tile with a pebble surface. This economical flooring is made of high-density and durable EVA foam and is designed for use in home gyms and weight rooms. It is waterproof, lead-free, and latex-free, and it is made to withstand the use and abuse of heavyweights and power cages.
This versatile flooring can be installed wall-to-wall, or, as an island installation to go under power racks or weights. Each pebble top tile measures 2x2 feet, creating almost 4 square feet of coverage area per tile. The interlocking jigsaw puzzle-style edges simplify installation and hold the tiles tightly in place, even when they're subject to stress from heavy equipment or movement.
Greatmats - for your Power Rack Mat needs!
Aside from the products highlighted, Greatmats offers additional squat cage mat options for weight rooms. Everything from horse stall mats to interlocking foam, PVC, and Rubber mats, to other materials if you are curious about rubber and foam alternatives such as padded vinyl rolls.
One thing is certain; when using a power rack as a part of a training regimen; a heavy-duty and protective mat or flooring option should certainly be in place. Simply reach out to a friendly and knowledgeable customer service agent who will gladly go to work for you to help you determine the mats or flooring solution for your space.