What is the Best Indoor Lure Course Flooring?
By Kyle Schurman Created: February, 2020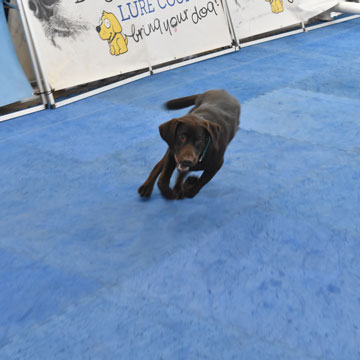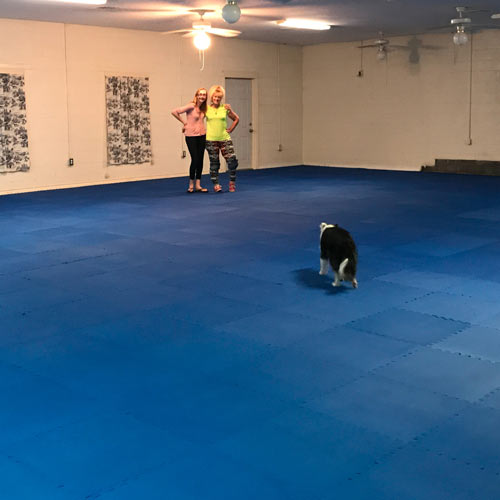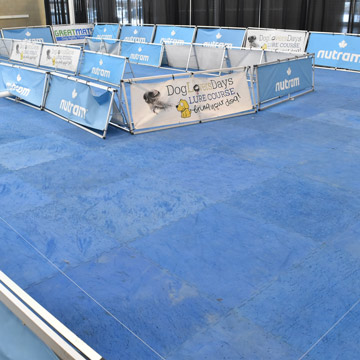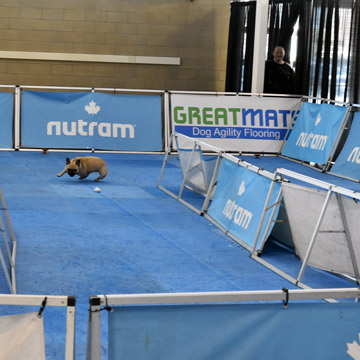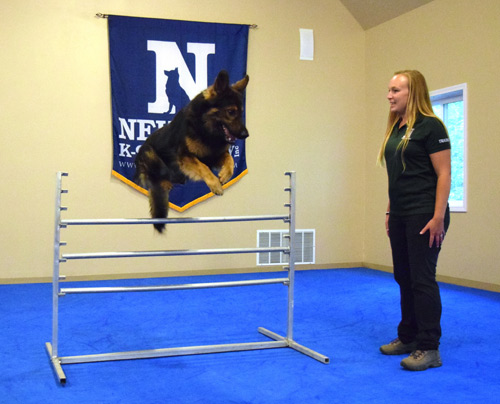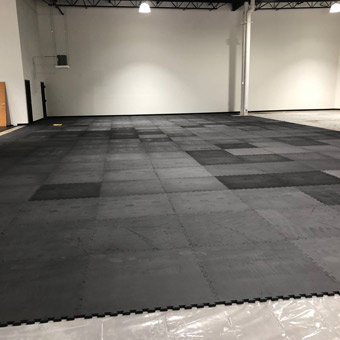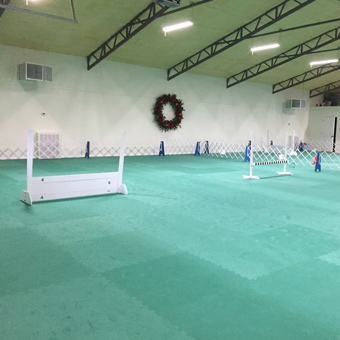 When you want to have some bonding time with your dog and to help it receive the exercise it needs, lure coursing is a hobby that is a lot of fun. For doggie daycares or training facilities, you may want to take advantage of the surge in the popularity of this sport and make lure coursing available to your customers. If so, purchasing
the best indoor lure course flooring
will be an excellent investment.
During lure coursing, the dog will chase a mechanized lure across a course layout. Originally, this sport was made for the sighthound breed. These days, though, any dog can enjoy lure coursing, including a greyhound, whippet, Rhodesian ridgeback, or even the family dog that loves to chase things.
If you're going to create a recreational lure course at your dog obedience, training or daycare facility, it's important to use the proper type of indoor lure course flooring. You need to have cushioning materials with a slip resistant traction that enhances the safety of the dogs who are participating.
Why Start Lure Coursing?
Lure coursing is an old sport, but it is seeing a rise in interest from all kinds of dog owners. Some are just looking for a fun time with their dogs and other dog owners. Some are looking for a competition, which can be local, regional, or national.
Regardless of why you're starting with lure coursing, the right type of indoor lure course flooring will protect the joints and nails of the dog from what can be a high impact type of sport. Here are our favorite options for indoor lure course flooring installations.
Dog Agility Mats Interlocking Tiles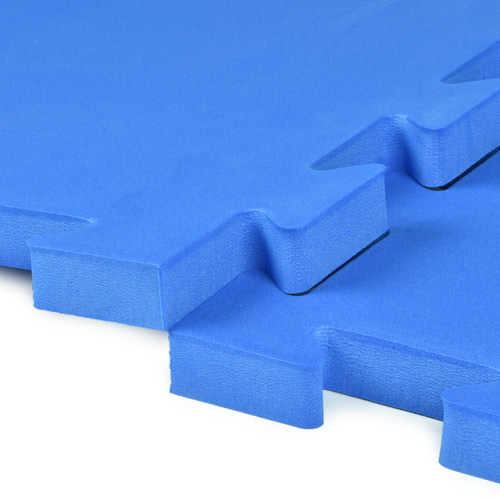 Among our customers, the most popular style of floor we have for indoor lure course flooring is the Dog Agility Mats Interlocking Tiles product.
These tiles consist of a mix of EVA and PE foam, creating a perfect mixture of cushioning, traction and durability. Dogs of varying weight have the ability to dig their claws into this foam just enough to help them avoid slipping as they're running and making sharp turns, but not so much that they significantly puncture or tear the top of the tiles and cause a loss of integrity.
Each tile measures 3.3 by 3.3 feet, so you can cover a large area in with ease, which is important when creating a big indoor lure course. With 3/4 inches in thickness, this product's cushioning properties are impressive. These tiles are perfect for a DIY installation build, thanks to the puzzle style interlocking edges that fit together tightly with no messy adhesives.
After the training session or competition ends, just disassemble the tiles and stack them in storage or carry them to the next event. Individual tiles weigh just 6 pounds, so they're easy to move around without the need for power equipment.
Foam Mats Economy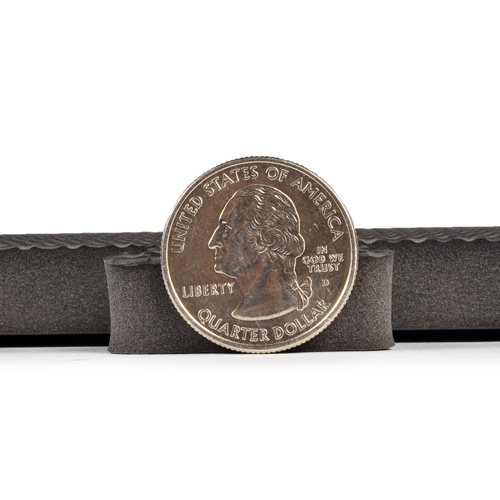 A popular, inexpensive option for indoor lure course flooring is the Foam Mats Economy tiles. With 1/2 inches in thickness, they provide the minimum recommended level of cushioning to protect the joints of the dogs as they run.
Installation is a snap, thanks to the puzzle style edges that lock in place without glue. Each tile consists of EVA foam and measures 2-by-2 feet in size.
For those who want to recreate the course in different locations for each event or training period, these 1-pound tiles are made for portability.
When installing this tile for dog training, agility, or lure coursing, we recommend that you install the tiles upside down from what you'd normally do for human use. The back side of the tiles will offer a gentler surface for the dogs' paws than the thatch pattern on the top side.
Greatmats also offers a
commercial 1/2 thick EVA foam tile
in a 3x3 foot size that will perform similarly to this tile - only with fewer seams.
Foam Kids and Gym Mats Premium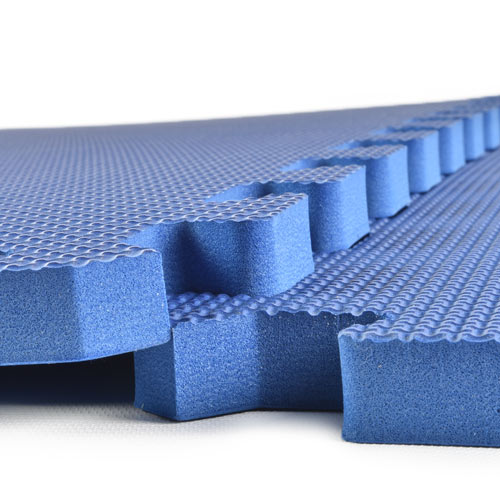 For a nice mix of cushioning and value in your indoor lure course flooring for dogs with more color options, try the Foam Kids and Gym Mats Premium product. These tiles each measure 5/8 inches in thickness and use an EVA foam, so they will protect the dog's knee and hip joints as it runs through the course.
If you need a type of tile that you can assemble and disassemble quickly, this product works well, thanks to its interlocking edges that don't need gluing. Each tile measures 2-by-2 feet and weighs just 1 pound, creating a portable option. These tiles don't have quite the same level of protection as the Dog Agility Mats we listed earlier, but they will give you a nice mix of durability and value.
As with the Foam Mats Economy tile product in our list, we recommend that you install these tiles upside down when dogs will be using them for lure coursing. The underside of the tile will be quite similar to the surface texture of our professional dog agility mats.
Finding the Best Flooring for Lure Coursing
At Greatmats, we have indoor lure course flooring that our customers have found to be both durable and
safe for the dogs to use
. Our products will give you a good value too, making them ideal for a large size installation.
When you want to take the lead in your area for providing lure coursing training, count on Greatmats to have the flooring you need.