What Is The Best Gym Floor Padding?
By Lisa Hobbie Created: January, 2021 - Modified: January, 2021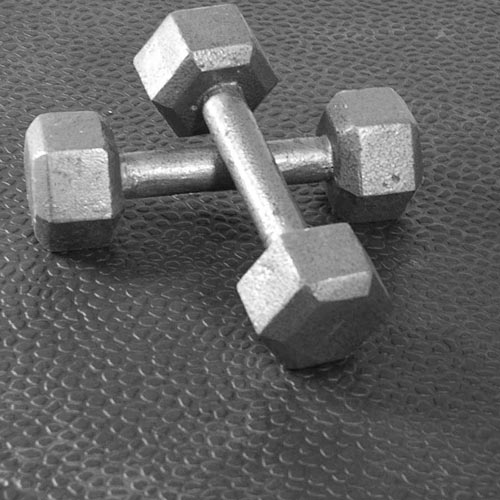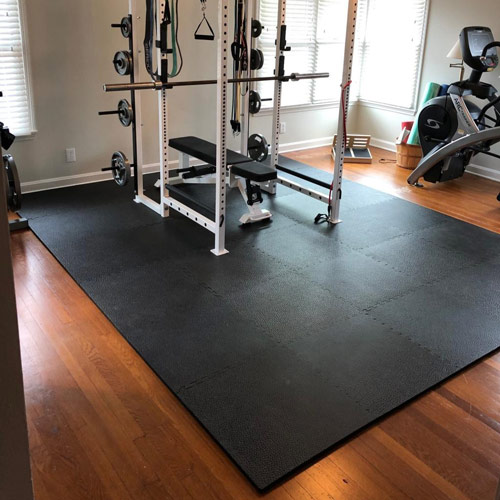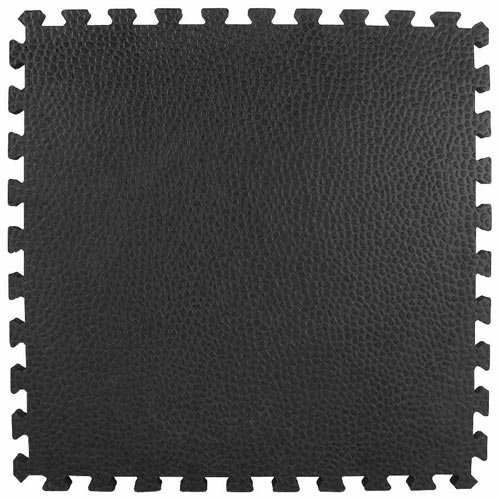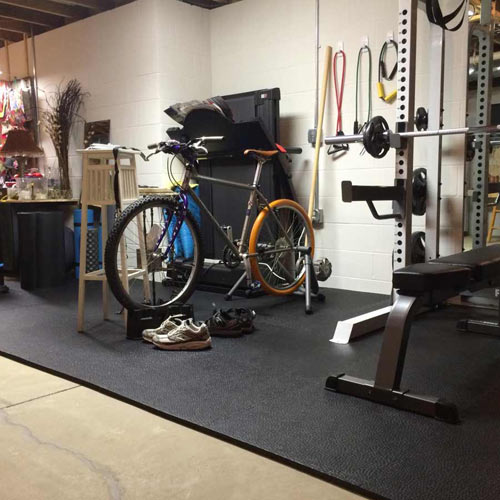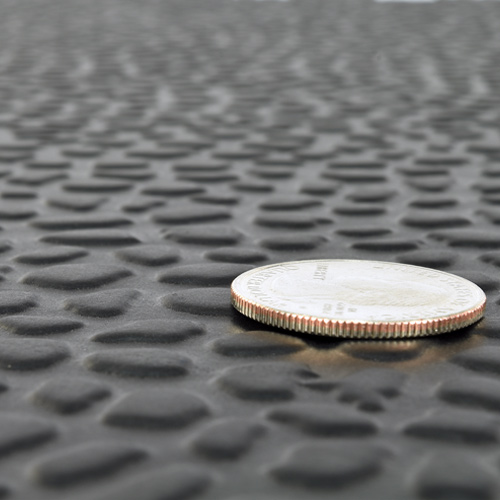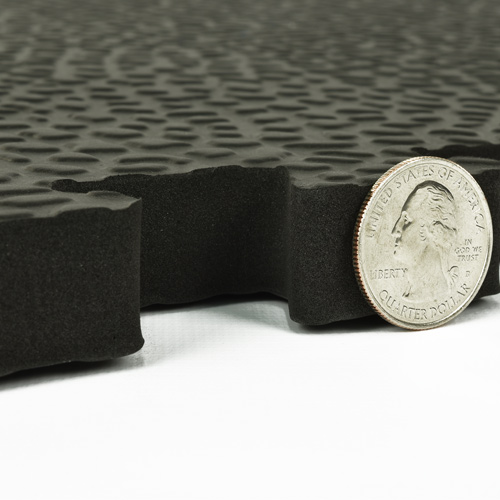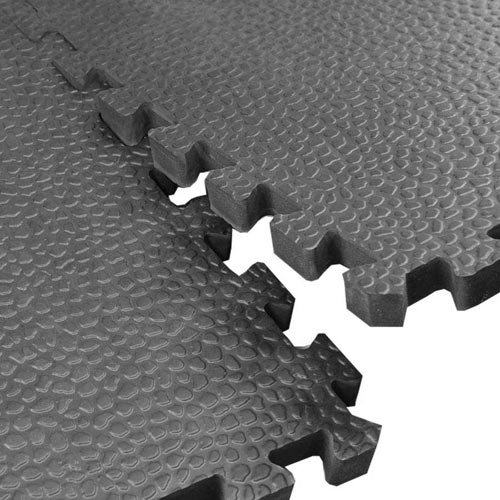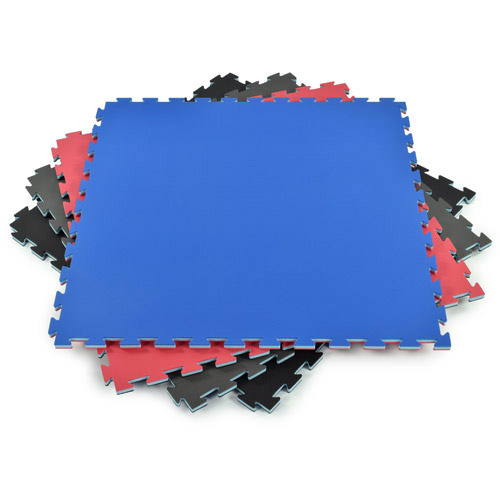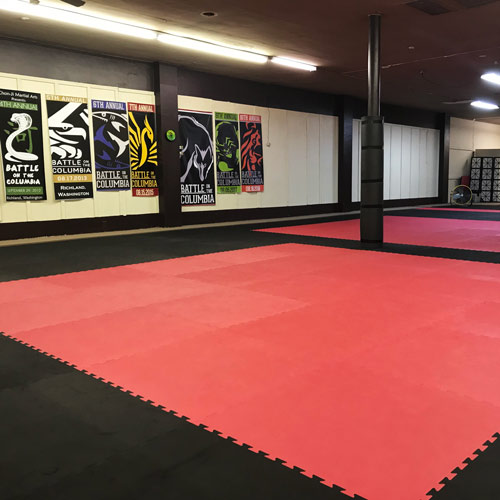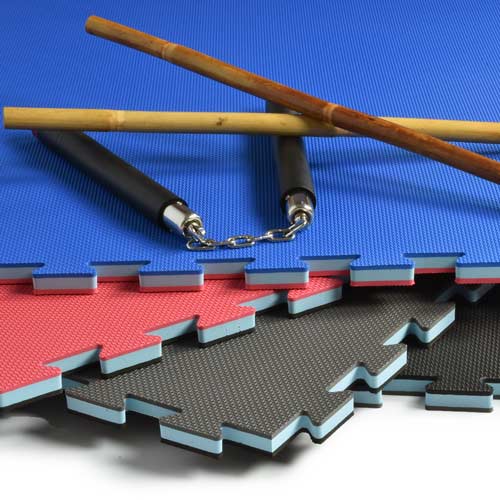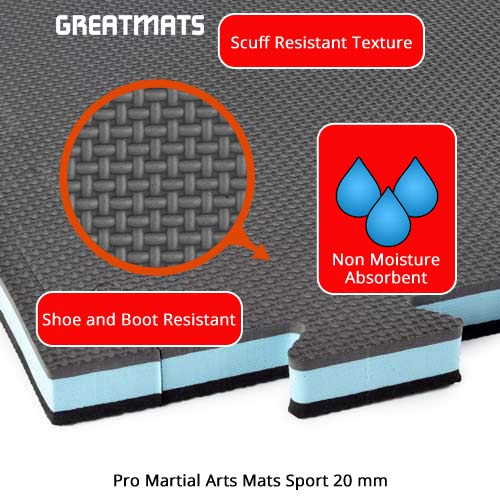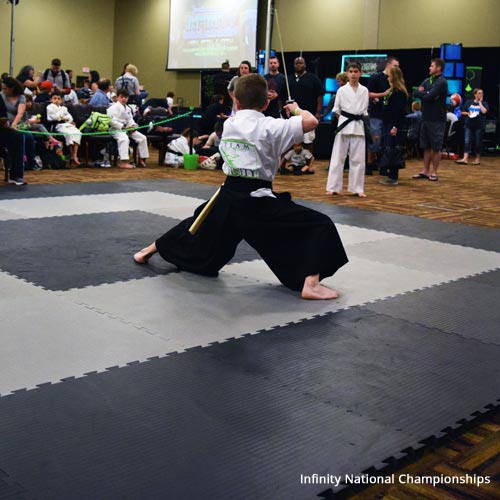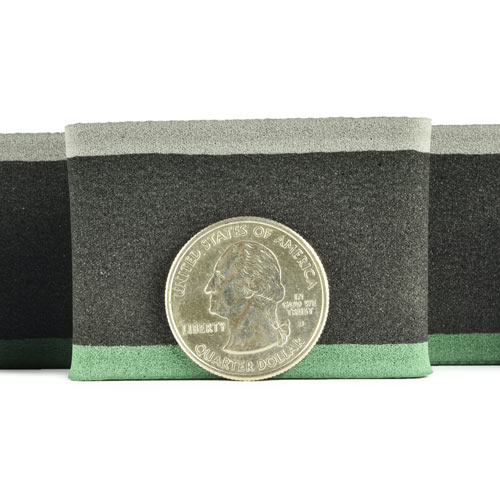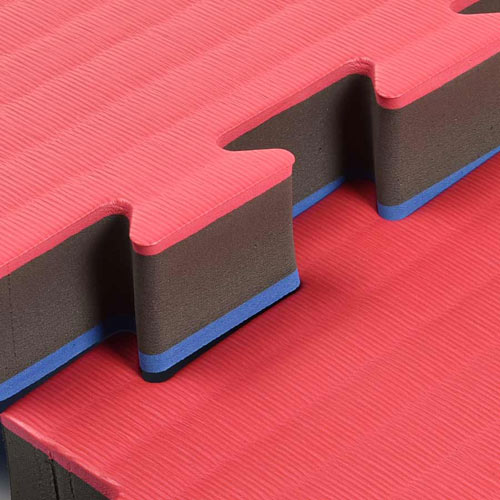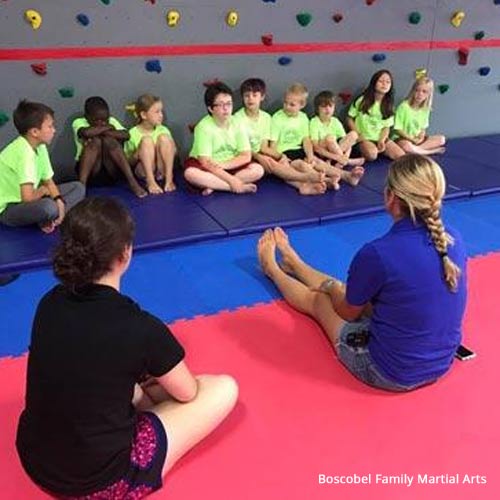 Gym floor padding
is often necessary for a home or commercial gym to help protect floors, to prevent injuries to bones and joints, and to help dampen noise. Greatmats offers the best gym floor padding on the market, with options suitable for the basement, garage, gym, workout, and commercial fitness facilities.
4x10 Foot Folding Gym Mats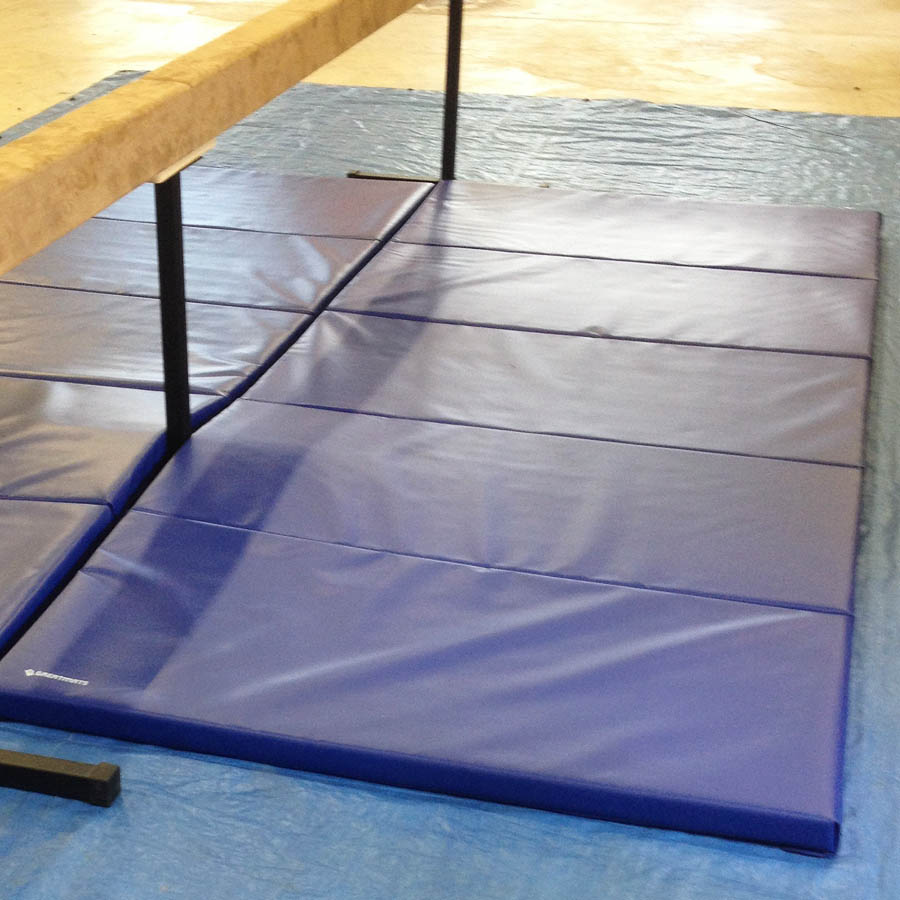 The 4x10 folding mat performs really well as gym floor padding - either as a personal workout mat or combining multiple mats together for a large exercise space.
Manufactured using the highest quality components available, these durable mats feature a PE foam core. The mat's 18 oz. vinyl cover is lead free and 6P compliant. It features 2 inch wide hook and loop connectors on all 4 sides with double stitched seams.
These mats are very easy to fold up and transport at just 30 pounds each, making them great for portable gym floor padding. Available in blue and black, they have five 2-foot wide panels, totaling 40 square feet of coverage when laid flat.
These mats are roughly $220 each, which averages out to about $5.50 per square foot.
Grappling MMA Mats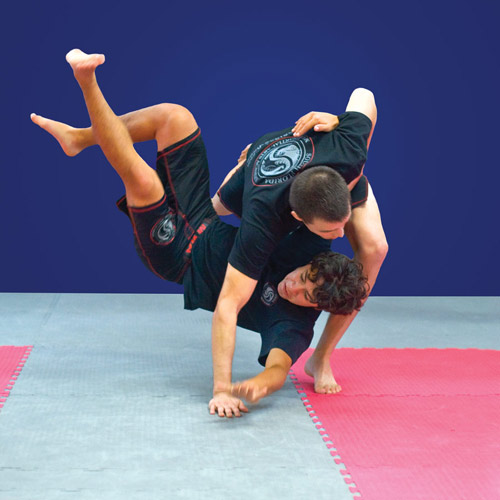 Grappling MMA Mats are an easy to assemble gym floor padding proven to protect against serious head injury from falls of up to 4 feet.
Made of durable EVA foam, these mats are lead-free, latex-free, waterproof, nonabsorbent, and easy to clean. The no-burn tatami top prevents surface skin burns - making it ideal for grappling, roughhousing, or floor exercises.
The mats provide maximum protection and safety during martial arts training and are beneficial for indoor climbing activities. The padded flooring is an excellent option for the home, garage, or commercial gym use and provides protection for the subfloor and the athlete.
These mats cost about $32, which equates to roughly $3 per square foot. They come with a 1-year warranty.
Pro Taekwondo Martial Arts Mats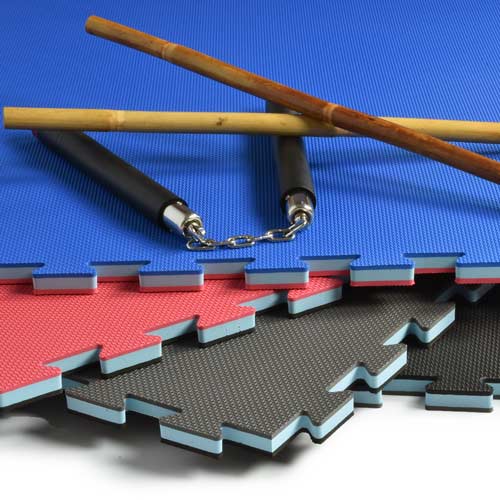 Taekwondo mats are among the best and most affordable options to consider when shopping for gym floor padding. They are cushioned by 20 mm of EVA foam to provide a safe footing for athletes, but they are also firm enough for quick movements and jumps, making them an excellent choice for aerobic gyms.
The interlocking mats are scuff resistant for use with boots and shoes, and they are easy to install. They feature double color and thatch pattern texture on both sides. The waterproof EVA foam tiles are lead and latex-free and meet class 2 fire ratings for facilities where sprinklers are present.
These mats cost a little more than $14 each, which is less than $1.35 per square foot. They come with a 1-year limited warranty.
Gym Floor Workout Fitness Tile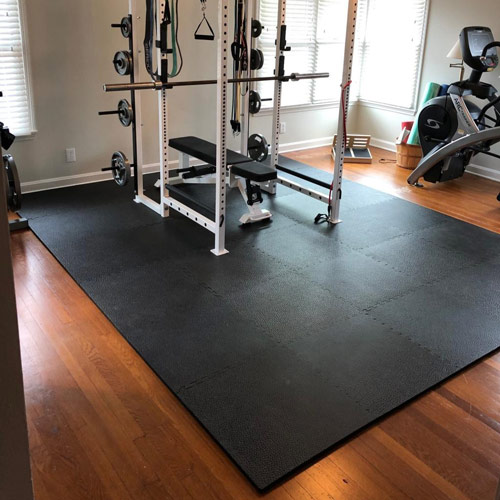 If you're looking for firmer gym floor padding that provides excellent noise buffering, the Gym Floor Workout Fitness Tile is an excellent choice. It is an economical solution made of durable, extra high-density EVA foam material and is manufactured specifically for use in home gyms and weight rooms.
It is waterproof, lead-free, latex-free, and designed to protect the subfloor even under the use and abuse of heavy exercise equipment and light to moderate free weights.
This padded gym flooring can be installed wall-to-wall or as an island installation to go under exercise machines or weights. It offers excellent cushioning for knees or elbows, should you take your workout to the floor, with the added benefit of insulating against a cold, hard subfloor. At the same time, it remains firm enough not to detract from your lifting.
Each tile measures 2x2 feet, providing almost 4 square feet of coverage area per tile. This product costs just over $10 per tile, which equates to around $2.55 per square foot. It comes with a 1-year limited warranty.
Sport Plus Designer Foam Tile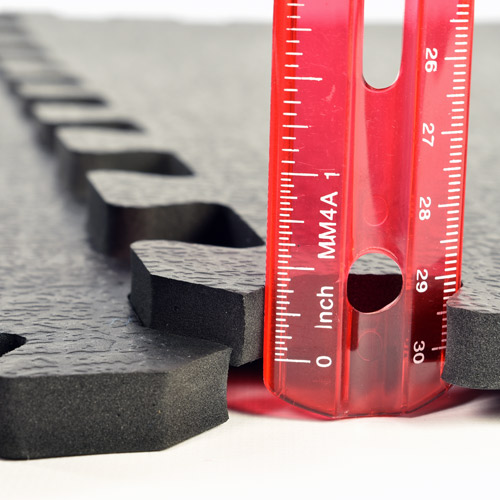 The Sport Plus Designer Foam Tile is one of the best gym floor padding options at Greatmats that is not only used as an exercise flooring, but also as a subfloor for other gym flooring systems.
Like other interlocking EVA foam tiles, installing this product is a breeze. It is waterproof, latex-free, lead-free, and nonabsorbent. This high density, closed-cell EVA foam can be installed on any solid surface and absorbs impact and provides anti-fatigue qualities.
This foam tile is often mistaken for durable rubber, as it provides high density and solid footing. It provides great insulative benefits and excellent sound absorption.
This option costs about $6 per tile which equals around $1.50 per square foot and comes with a 1-year limited warranty.
Greatmats for Gym Floor Padding & Matting
If you have a gym or fitness facility, you are likely looking for gym floor padding to protect equipment, subfloors, and participants. Aside from the products highlighted, Greatmats offers a huge selection of other gym floor padding products. If you'd like to learn more about one of these - or other exercise products available - simply reach out to a friendly and knowledgeable customer service representative who will help you determine what the perfect solution is for your budget, design preferences, and space.