The Best Sizes For A Goat Stall
By Paige Cerulli Created: November, 2022 - Modified: November, 2022
Your goat stalls provide your herd with safety and a soft place to lie down and sleep. Whether you're building your first barn or are renovating a space for your goats, it's important to choose the right goat stall size to ensure your goats are comfortable and safe.
What Is the Best Goat Stall Size?
The best goat stall size will partially depend on the size of your goats. With smaller breeds, you can often use a smaller space, while larger breeds will require bigger stalls.
General Goat Stall Sizes - 4x4 to 4x5 ft
Generally speaking, a 4x4 foot or 4x5 foot space is suitable for a goat. These size stalls give your goats plenty of room to move around and lie down, and they're large enough for you to easily access when cleaning the stall.
Goat Birthing Stall - 4x6 or 4x8 ft
When it comes to a birthing stall, you will want to create more space for your goats. Kidding stalls are often at least 4x6 or 4x8 feet, and those stalls are large enough to then house the goat and her kid.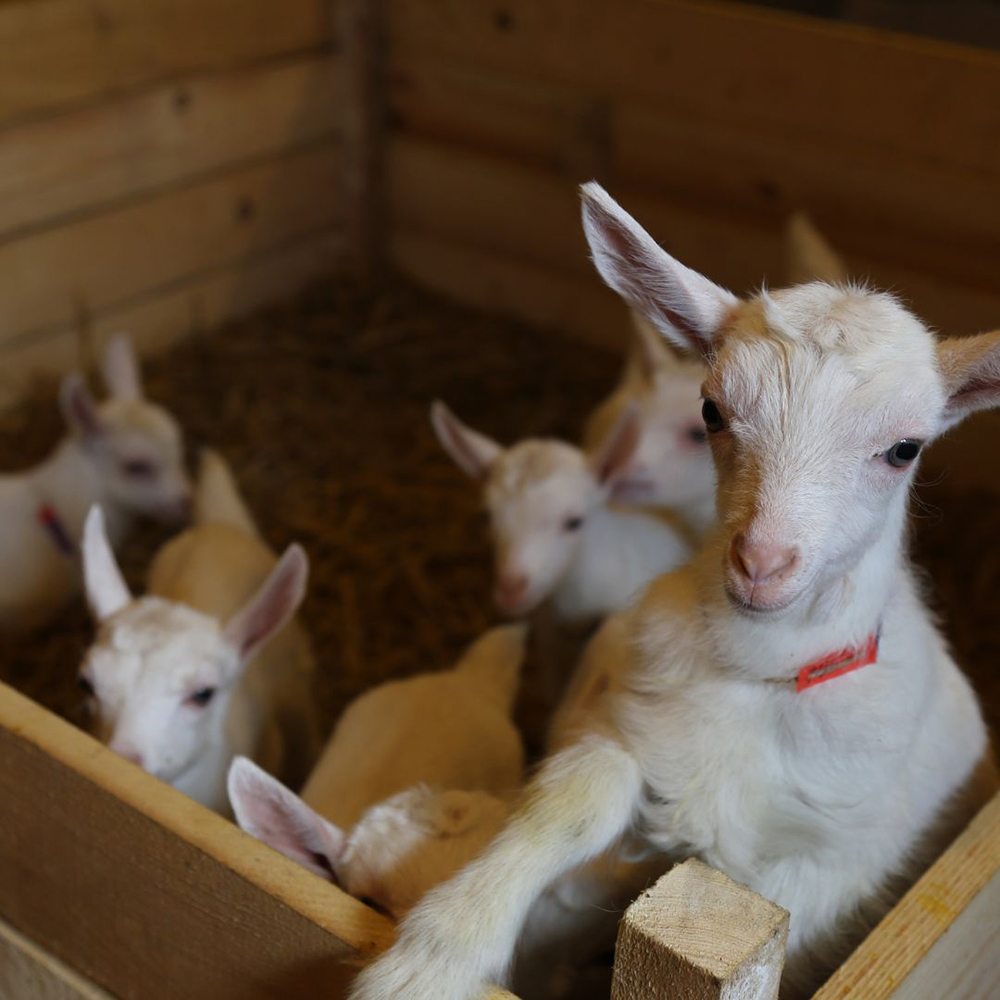 Goat Milking Stall - 10x10 or 12x12 ft
If you want to create a milking stall, then a standard 10x10 or 12x12 foot stall works well. That stall offers plenty of space for your milking stand, allowing you to move all the way around the stand.
Just how big you make your stalls will partially depend on whether your goats have access to a turnout area from the stall, or if they will be closed in the stall for longer periods of time. If your goats will be closed in the stall, then opting for a larger size can help to keep them comfortable and give them some extra space to move around.
NOTE: Smaller mats can also work really well to provide a comfortable non-slip surface on milking stands or stanchions. These mats are generally made with a textured rubber or super high density EVA foam, such as
portable stall mats
.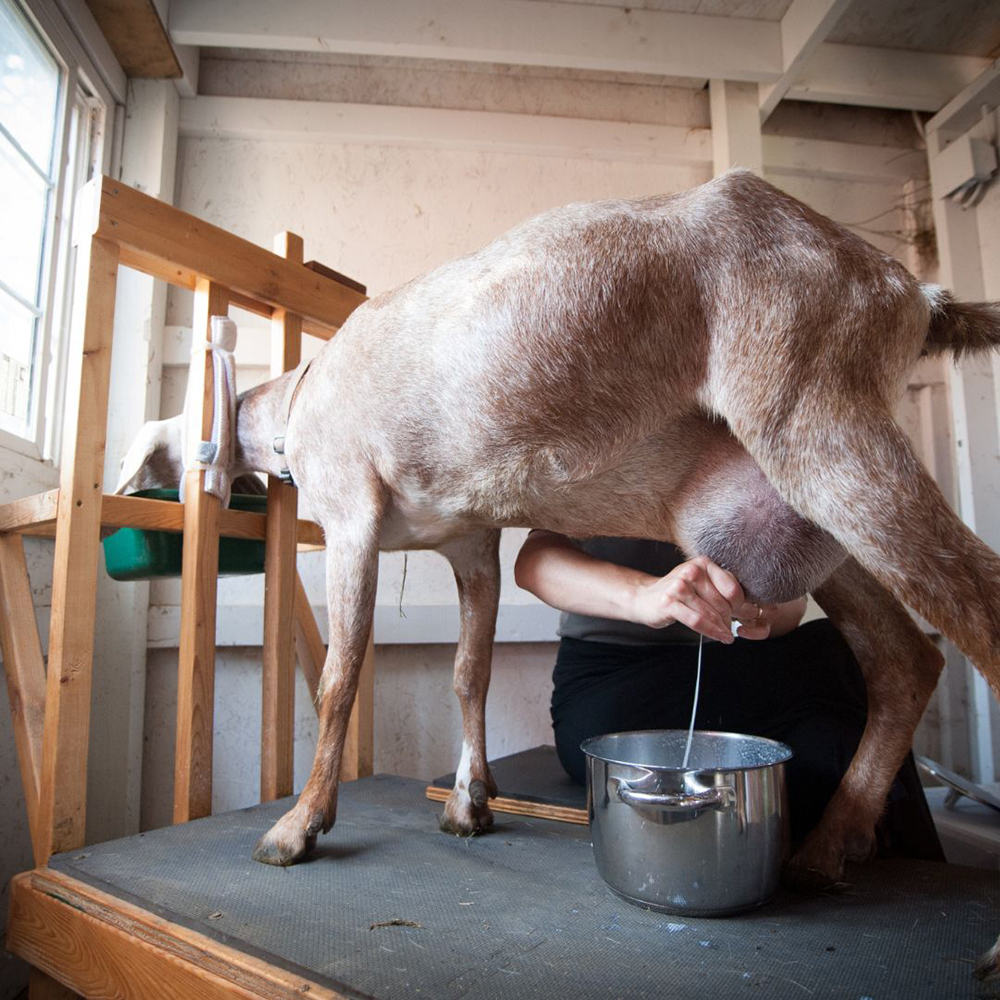 Additional Tips for Designing Your Goat Stall
Barn Layout
- As you explore different ideas for your goat stalls, consider the layout of your existing barn to determine what will work best. There's nothing wrong with putting goats in larger areas, so if you are working with a horse or cattle barn, you might decide to leave the stalls just as they are.
Feeding System
- When you plan your stall layout, think about the type of feeding system that you want to use. You can save valuable time by putting small feed doors into your stall fronts, allowing you to drop feed into each stall while still standing in the barn aisle.
Vertical Space
- Be sure to consider the vertical space available in your stalls, too. Make sure that you can easily enter and stand up in the stalls, which will make them easier to clean or repair as needed.
Flat Surface
- You will also want to invest in stall mats for each stall. Stall mats create a flat, stable surface that your goats can't dig or paw down into.
Cushion
- While mats are tough and durable, they also add some cushion to your stall floor. They make for a more forgiving surface than a concrete floor, and they can also help to buffer your goats from the cold that tends to travel up from concrete.
Ease of Cleaning
- The mats make it easier to clean stalls, saving you both bedding and time. We offer a wide variety of stall mats for sale at Greatmats, and many of them are ideal for use in goat stalls.
Greatmats Interlocking Rubber Tile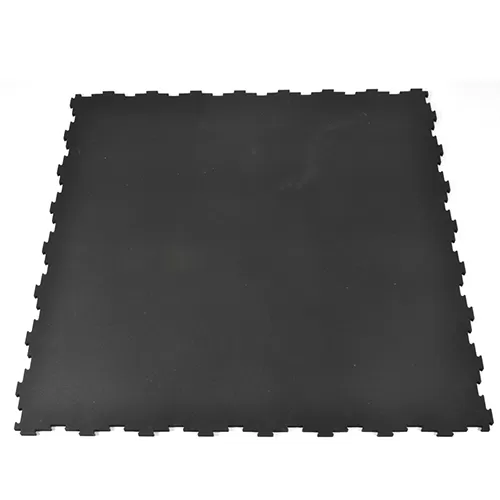 The Greatmats Interlocking Rubber Tile is a half-inch tile that's tough and durable, yet not as difficult to move and install as 1-inch-thick products. This tile measures 4x4 feet, so it will quickly cover your stall floors.
The tile features puzzle-style interlocks on all four sides, which help to prevent bedding from working its way down through the tiles. You can cut the tiles to fit your stall as needed.
Rubber Mat 4x6 Feet
Our Rubber Mat 4x6 Feet is another excellent option for your goat stall. Depending on your stall dimensions, you may be able to cover the entire floor with this single mat.
Measuring ¾ inch thick, this mat is often used in horse stalls, so it's more than durable enough for your goats. It's non-absorbent, anti-fungal, and anti-bacterial, delivering all of the qualities that you want to see in your stall flooring.
This mat is also made entirely from recycled rubber with color flecks, making it an environmentally friendly choice for your barn. It is guaranteed not to roll or curl and is backed by a 12-year warranty, so it will be a long-lasting choice for your goats.
Rubber Flooring Roll Geneva ⅜ Inch Regrind Confetti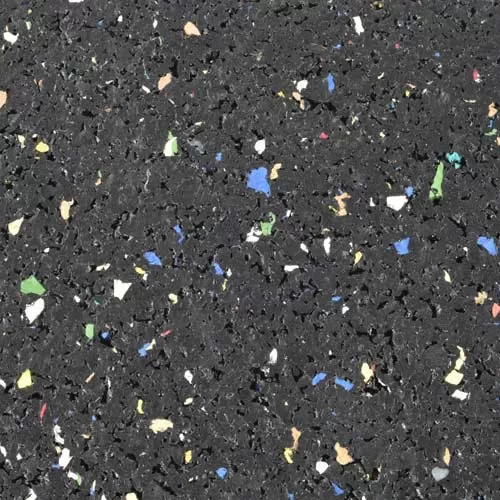 The Rubber Flooring Roll Geneva ⅜ Inch Regrind Confetti is an economical flooring solution for goat stalls. While this is a thinner option, it's highly durable.
You can order this rubber in custom-cut lengths of 25 feet or more. Since the rubber is four feet wide, you could easily cut it to fit your stall dimensions.
The rubber features varying color flecks, making for a fun addition to your stall. It's made of recycled rubber and is an environmentally friendly option.
Horse Stall Mats Black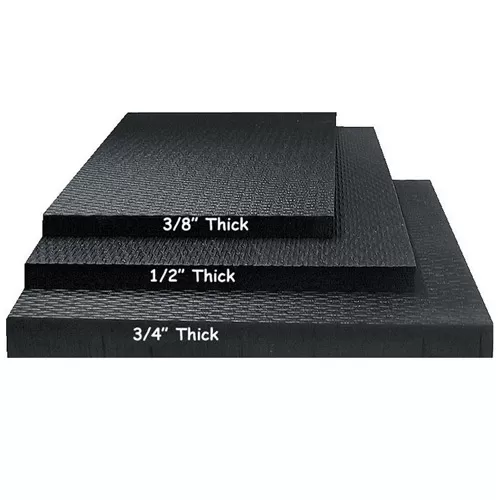 The Horse Stall Mats Black are ½-inch thick, so they're highly durable and create a stable surface for your goat stalls. They are slip-resistant, antibacterial, and antifungal for your goats' safety.
Made with recycled rubber, these mats are non-porous and waterproof. They are backed by a 12-year manufacturer's warranty and are large enough to dry lay in your goat's stall.
Since these mats are available in a 4x6-foot size, you may be able to completely cover your stall floor without having to cut the mats to fit.
For more on this topic please review our
Rubber Mats
product page.