What is the Best Flooring for Plyometric Exercise?
By Kyle Schurman Created: February, 2020 - Modified: August, 2023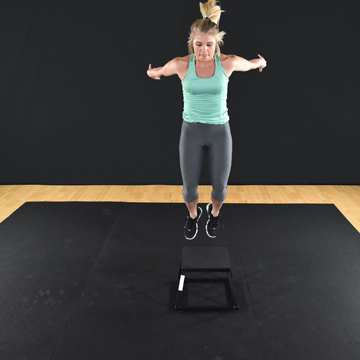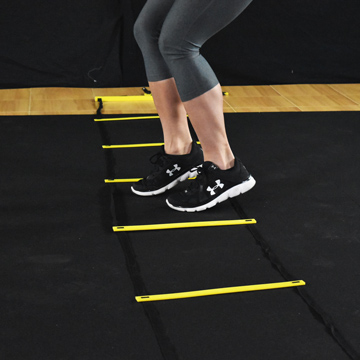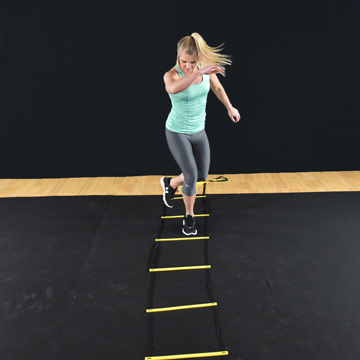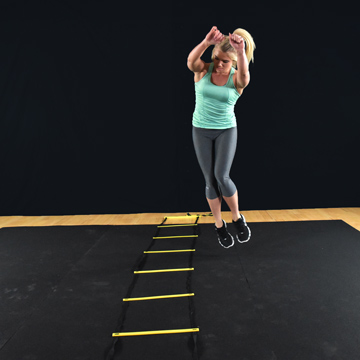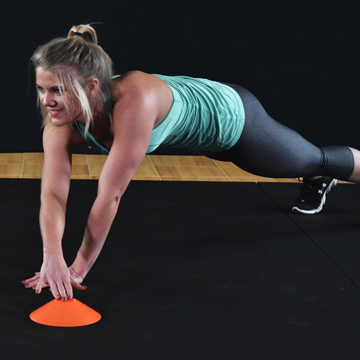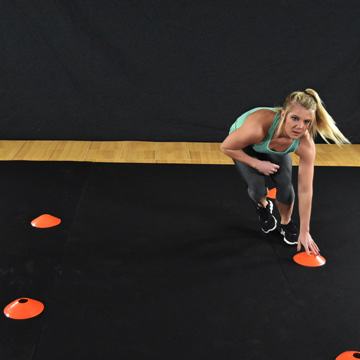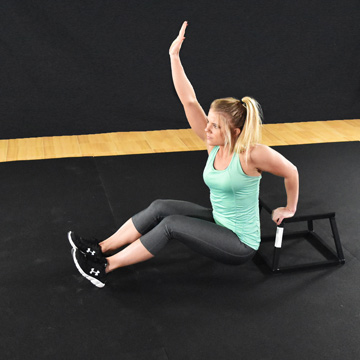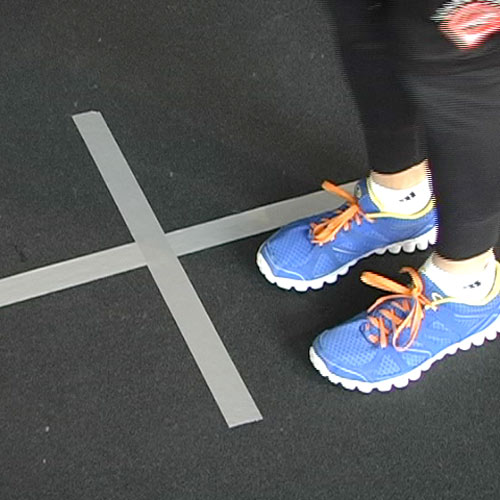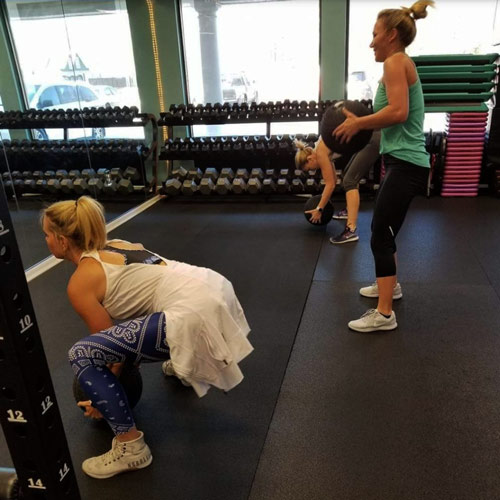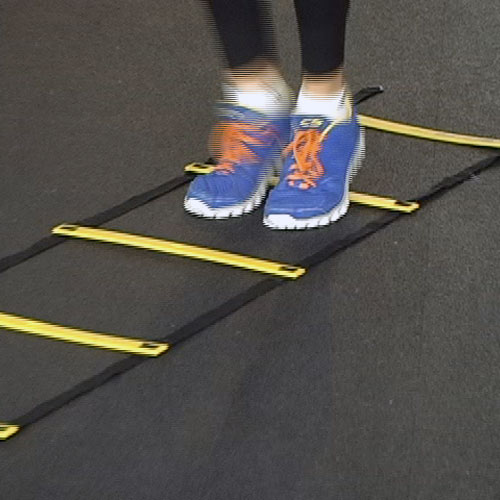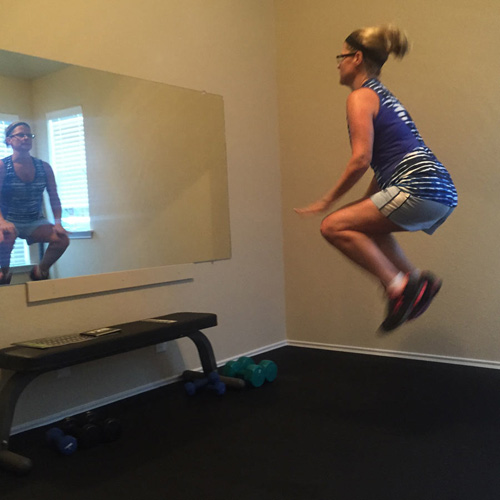 When you want an intense workout routine that's heavy on training for jumping sports like basketball and volleyball, plyometrics is the answer. To handle this insane type of exercise session, you will want the
best type of plyometric exercise flooring
.
Plyometric workouts help athletes develop impressive levels of power and strength for jumping and explosive movements, which is key for things like attacking or blocking at the net in volleyball or rebounding in basketball.
But any kind of athlete can take advantage of the explosive speed and cardio benefits that plyometrics exercise sessions help you develop. Many athletes will use plyometrics as an alternative to a typical workout program, giving them a way to push themselves and stay interested and motivated.
Finding just the right kind of plyometric exercise flooring allows your body to recover faster from these intense circuit and jump box workouts, helping you achieve your fitness goals. Here are the five best plyometric exercise flooring options Greatmats offers.
Economy Rolled Rubber for Plyometrics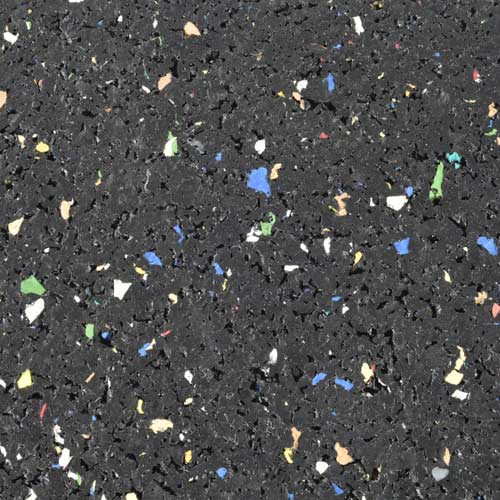 For those who need a type of flooring for plyometrics that has a low price per square foot of coverage area, the Rolled Rubber 1/8 Inch Regrinding Confetti Pacific is one of our least expensive options made from rubber.
Because it only measures 1/8 inch in thickness, we are able to offer it at a low price point. This is a light-duty type of flooring, so it will not provide the highest level of cushioning and you may not want to use it under weight machines.
But it has the durability and traction you'll need to get started with these workouts. It's a nice choice for a home gym, as it is easy to handle. It has a pleasing confetti design, which adds color flakes to the black rubber. You can roll out the 4-foot wide rubber for the workout and then roll it back up for storage afterward.
Cushioned Plyometric Rubber Flooring Rolls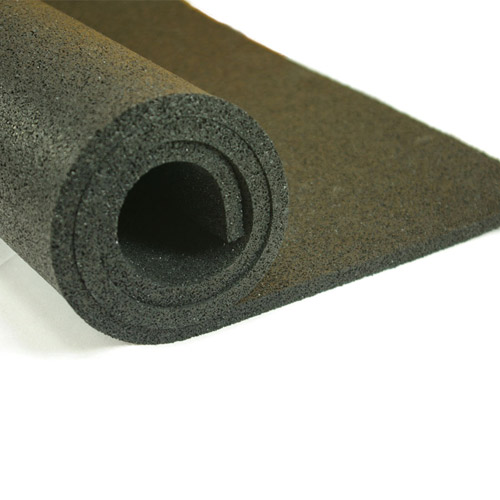 One of our most popular choices for plyometric exercise flooring is the Plyometric Rubber Roll 1/2 Inch product. This rubber roll has a great mix of value, durability, and excellent cushioning at a measurement of 1/2 inches of thickness.
At 4 feet in width, our roll of rubber has a coverage area that's appropriate for use in a home gym or an athletic studio. You have plenty of space to perform any kind of plyometric or P90X drill using this flooring.
For an intense speed and agility workout load, the thickness level of this roll is fantastic at providing cushioning for the hip, knee, and ankle joints.
Rubber stands up to constant foot traffic nicely. This particular roll carries a 5-year manufacturer warranty, so you will receive a long lifespan and a good return on your investment.
Shock Dispersing Athletic Rubber Tiles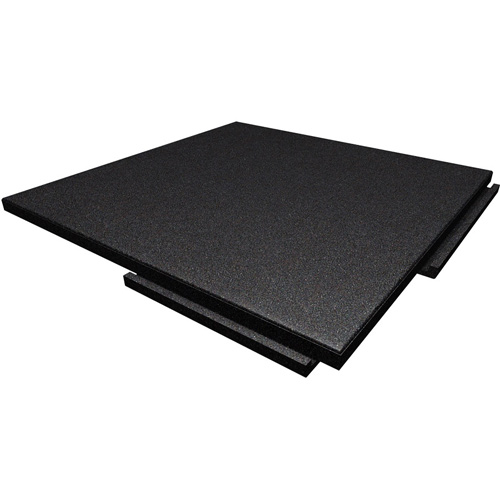 If you need the maximum level of cushioning in rubber plyometric exercise flooring, you'll appreciate the construction level in the Sterling Athletic Sound Rubber Tile product.
Each of these tiles carries 2 inches of thickness, which is impressive for this style of high-intensity exercise floor. You'll have the cushioning properties you need to prevent problems with the joints in the lower leg.
With these interlocking tiles, you will cover 4 square feet per tile, and installation is easy. The floor will remain tightly connected with the hidden interlocking seams, even when you're performing an intense workout on top of the floor. If you plan to do any weight training in addition to your bodyweight exercises, this style of flooring will offer the greatest protection and noise reduction.
Pro Martial Arts Flooring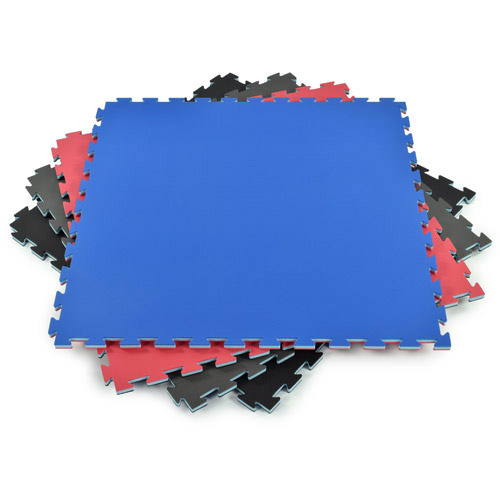 If you prefer a foam type of mat for your plyometric exercise flooring, we'd recommend a type of floor that's made for martial arts. These tiles have plenty of durability to stand up to all kinds of martial arts, and they will work equally well for the tough plyometrics sessions as they are designed for quick movements, including jumping and spinning.
As an inexpensive option, we like the Pro Taekwondo Martial Arts Mats. These EVA foam mats have a low price per square foot of coverage, so they work especially well in a home gym setting. They have a slight texture on the surface of the mat, which yields the grip you need for controlled, quick movements and resists scuffing from athletic shoes.
The mats have an interlocking puzzle edge in a 3.28-by-3.28-foot square, which makes installation go fast. At 20 mm in thickness (about 0.79 inches), you'll have an excellent level of cushioning in these colorful mats.
Home Workout Foam Flooring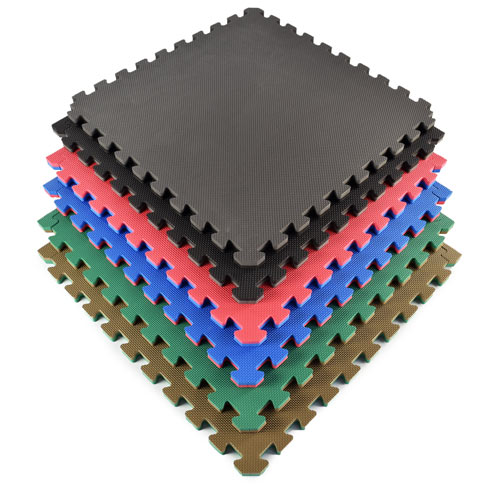 Another inexpensive option for plyometric exercise flooring in home gyms is the Home Sport and Play Mat. These interlocking EVA foam mats measure 2-by-2 feet in coverage and 0.75 inches in thickness, so they're easy to handle during installation.
This mat has a low cost per square foot of coverage, which is nice for home gym use. With an interlocking puzzle-style edge, the installation is a snap. Should you need to return to the subfloor at any point, you can disassemble these tiles in a hurry and store them until the next workout session. This is by far your lightest weight option.
When you want to truly test your body and fitness level during a workout session, plyometrics will do the trick. Count on Greatmats to carry high-quality types of plyometric exercise flooring that will provide longevity and value.