What Is The Benefit Of Modular Basement Flooring?
By Lisa Hobbie Created: October, 2021 - Modified: August, 2023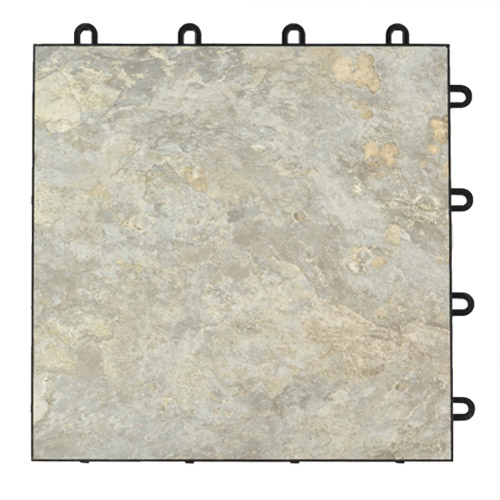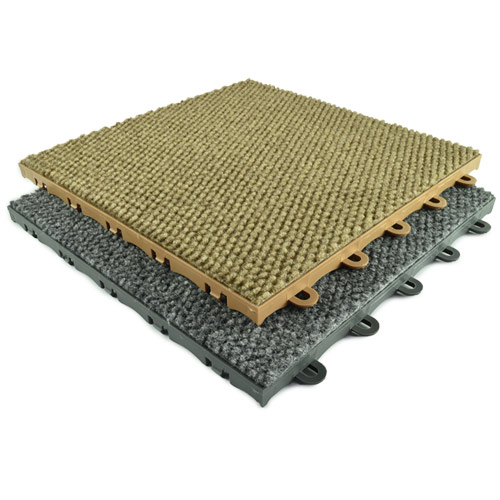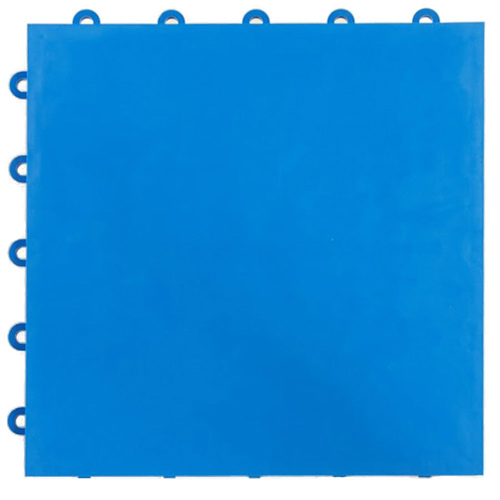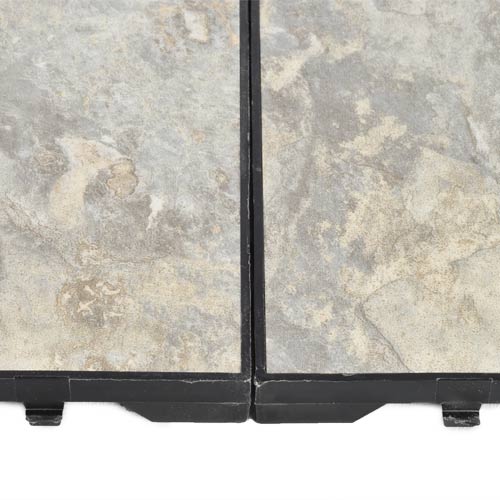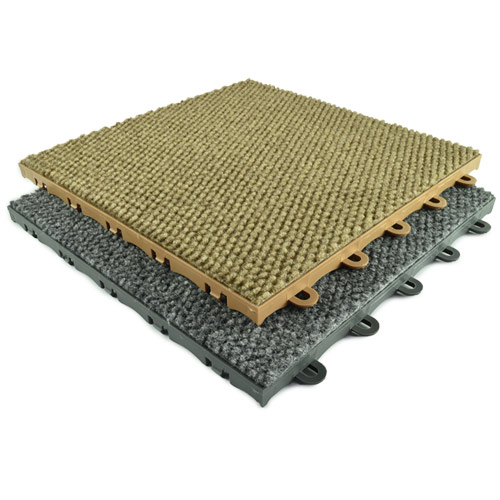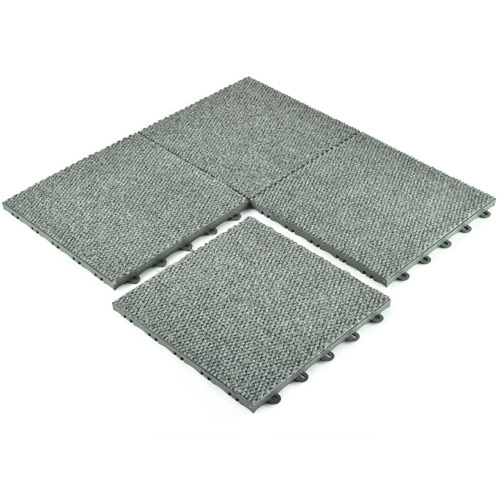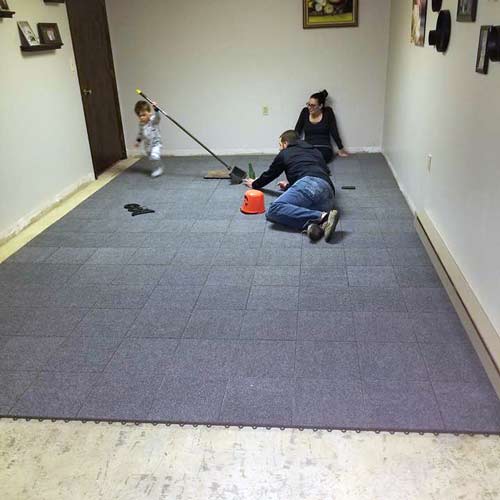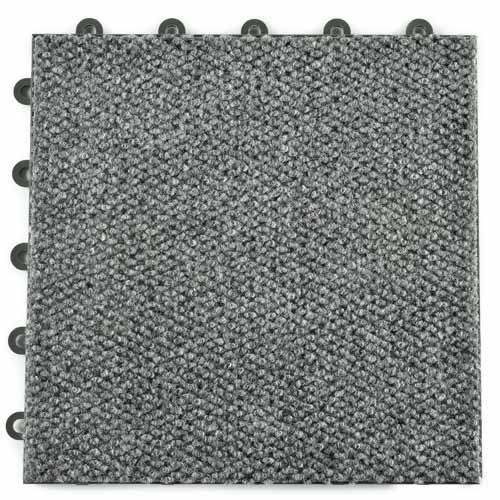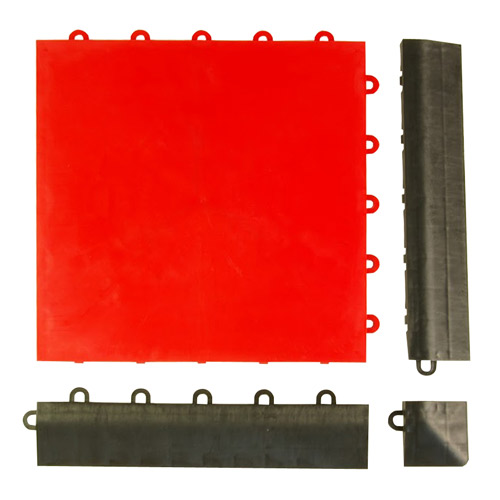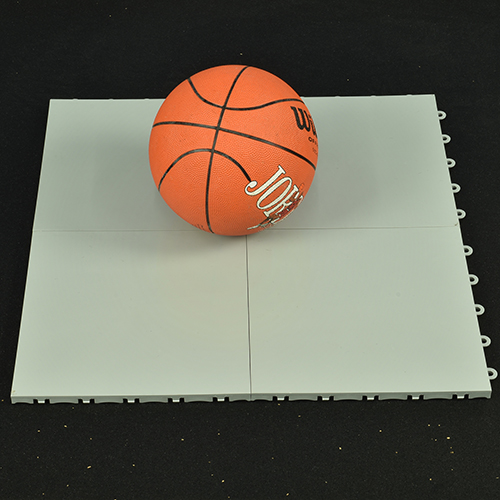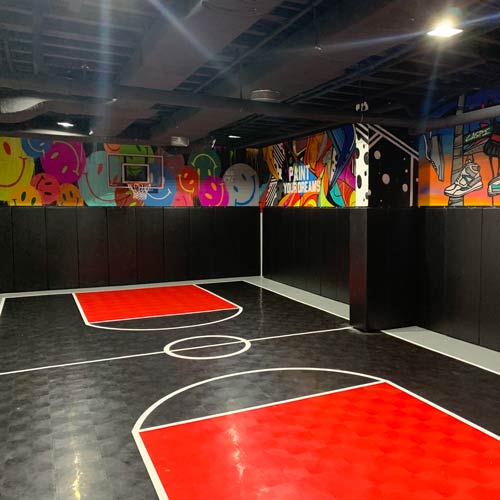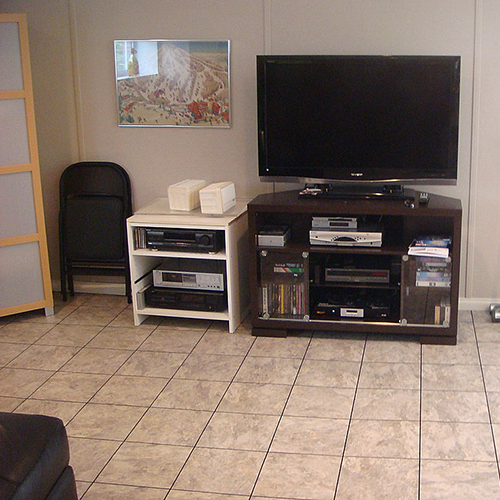 Modular basement flooring
is popular among those wanting a solution that can endure moisture and resist mold and mildew while providing comfort and aesthetic appeal.
Modular basement flooring products are easy to install and disassemble and a breeze to clean and maintain. Individual tiles are removable and have a floating design. They may be made of vinyl, plastic, or carpet on plastic. Most feature an interlocking design and look great in a traditional or walkout home basement setting. They allow for airflow, helping to keep your basement free of odor, mildew, and other potentially harmful bacteria.
Of the numerous modular basement flooring options, the following 4 products are among the best-selling and most popular:
These modular basement flooring solutions are attractive, durable, and versatile, and they each deliver a number of outstanding features and benefits. They can be installed in any room or area of your basement, and you will be impressed by their performance.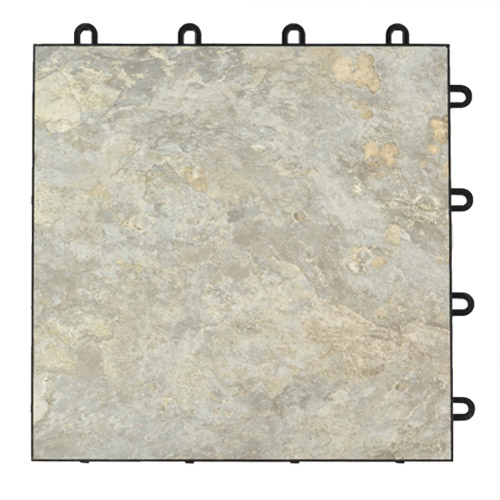 TileFlex Floor Tile is an attractive product that comes in 5 attractive colors and designs. It has an interlocking design, and it is raised to promote air and water flow beneath it.
This product has a surface that you will never need to sand or refinish. It is waterproof, very affordable, and a breeze to keep clean. It requires very little maintenance, and the modular design allows for an adhesive-free installation process. It can be used in a permanent or temporary setting.
This product will cost about $7.00 per square foot, and it carries with it a 10-year limited warranty.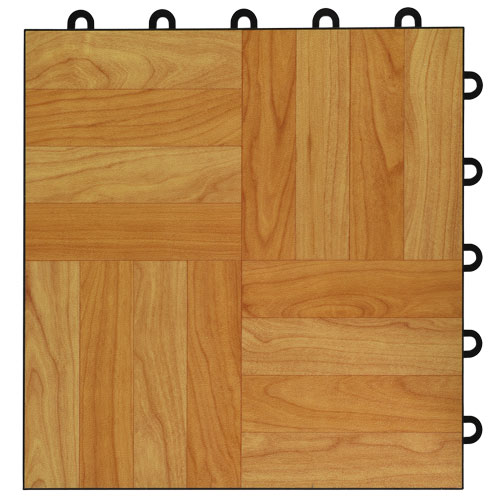 Max Tile Raised Floor Tile is a durable and versatile product that really performs well in a basement setting. It can easily be installed over any surface, even carpet or slightly uneven subfloors.
This flooring solution does an excellent job of reducing the chance of mold or mildew growth. It is a very attractive option with a commercial-grade vinyl laminate surface that resembles a shiny hardwood floor.
The tiles are of the highest quality, and they are comfortable, durable, and offer anti-fatigue benefits. With this flooring's robust design, versatility, and outstanding manufacturing tolerances, this is one of the best multipurpose flooring products suitable for basement use.
This product will cost you just under $7.00 per square foot, and it carries with it a 5-year warranty.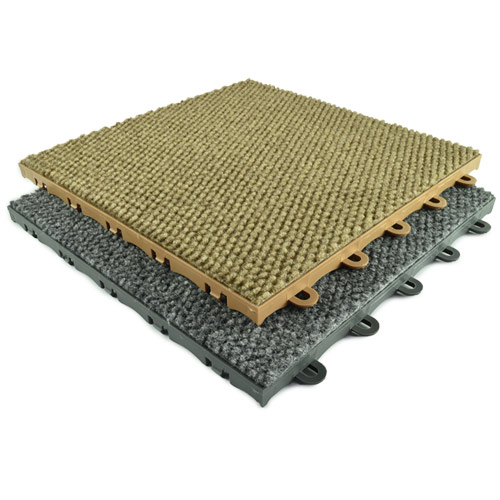 Modular Square Carpet Tiles offer another great option for damp areas such as basements. They deliver a floating floor constructed from recycled materials with a berber-like carpet top.
This robust product is designed to handle high roll loads with its quality construction and is awesome on cold basement floors as the tiles reduce transmission of cold temperatures from the subfloor through the carpet by way of the layer of air in between.
This product is easy to snap together without padding or adhesive, and it's equally as easy to remove the tiles for temporary installations. The carpet tiles promote airflow beneath and can be disassembled and re-installed as needed.
This product will cost you about $6.60 per square foot, and it carries with it a 1-year limited warranty.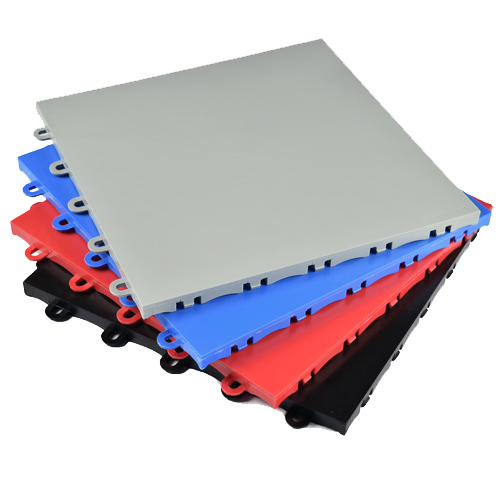 Court Floor Tile Flat Top is yet another modular basement flooring product for those wanting removable tiles in a basement setting.
This affordable, waterproof floor tile is very durable. Its snap-together connection process delivers a fast and easy DIY installation, and it can be disassembled quickly and easily, too. There are four color options available, and its modular raised base promotes airflow and drainage.
The tiles can be installed over any smooth, hard surface, and ramped borders are available. This product can be used for so many different applications as it performs extremely well.
This product will cost about $4.00 per square foot, and it carries with it a 5-year warranty.
Greatmats - For The Best Basement Modular Flooring
When it comes to basement-friendly modular flooring options, Greatmats offers the best. The products featured are among the most popular items, as they offer the perfect blend of aesthetic appeal and performance.
There are so many attractive yet affordable basement flooring options available, with many sizes, colors, and styles to choose from. Greatmats has products for any budget or design preference.
If you need more information about the featured items, want free samples, or need help ordering, just reach out to the Greatmats' team. They will help you determine the flooring solution that is perfect for your basement so you can feel confident in your purchase!