What is a sprung floor? Dance and Sports Subflooring
By Greatmats Staff Created: January, 2020 - Modified: July, 2021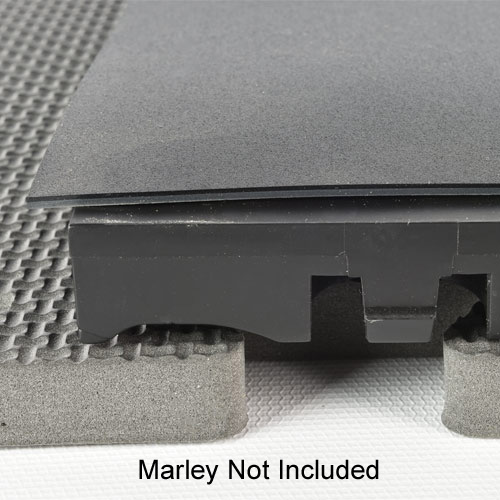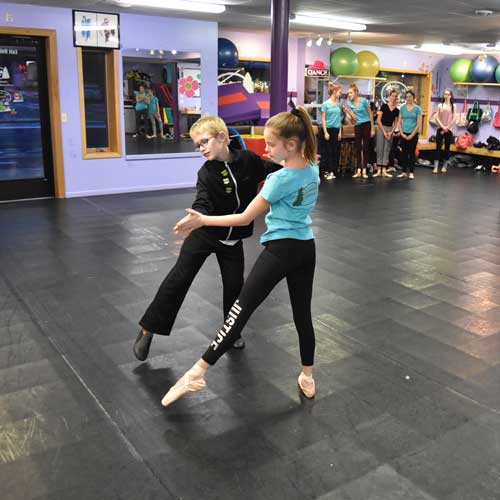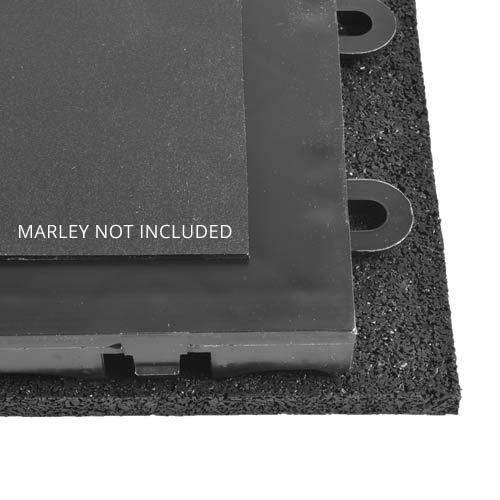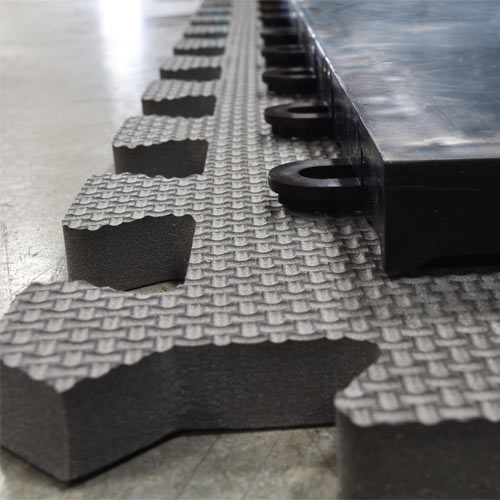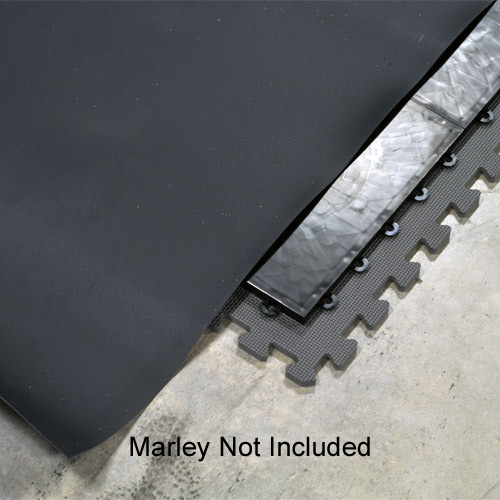 Dance and indoor sports are activities that can sometimes result in injury because of the impact resulting from certain movements and practices. For those owning and operating a dance studio, it's important to know that one thing that can greatly reduce the likelihood of injury is a sprung floor.
A sprung floor is designed to absorb shock and dampen bounce
. Because these floors give landings and movement a softer feel, aside from reducing injury, they are said to greatly enhance performance. There are different types of sprung floor models, from those supported by foam backing or rubber feet to those providing spring through bending woven wooden battens.
Although there are many sprung floor options available, you can count on those at Greatmats to offer the best in style and configuration. From portable options featuring a Rosco sprung floor panel to other solutions including cushioned dance underlayment flooring, Greatmats has it all!
Sprung Dance Floor - Full Panel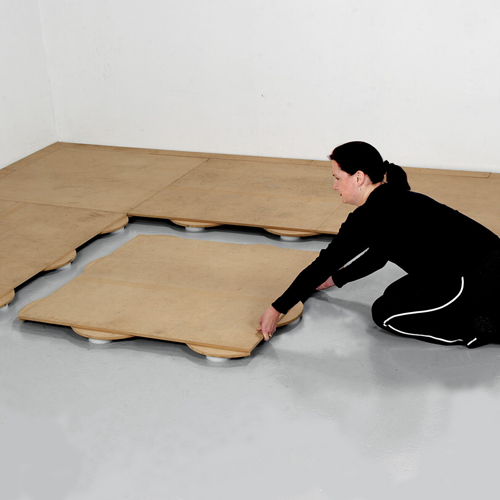 This Rosco dance floor features the perfect flexibility to absorb energy from a dancer's impact combined with the right amount of resistance for ballet, tap, folk, modern, flamenco, and Irish dancing. This floor was developed and tested by dancers to ensure the optimum dance environment. Each panel is 42 x 42 inches and features WaveLock technology which eliminates any hard or soft spots on the floor. The panels fit together seamlessly and are easy to install with some light carpentry work, and remain portable and removable while maintaining the floor value. This floor is made in the USA and is among the best dance floor options available if you're looking for one to take with you when your studio moves. So, if construction of a new studio is in your future, this dance floor can be a part of the new one when you build.
Alternatives to Sprung Floors
Elite Subfloor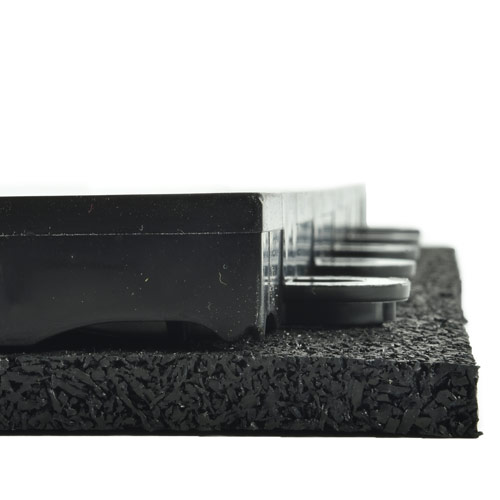 For an affordable subfloor option that provides excellent cushion and support for dance floors, Greatmats Elite Subfloor is perfect. It is a high quality underlayment flooring system that combines safety and professionalism. It requires no glue or hardware to install, and includes a cushioned rubber bottom layer and plastic athletic tiled second layer. It is sturdy, durable, portable, and easy to install for many uses, including providing an ideal base for a
Marley Floor
.
Marley floors are the best selling dance floor at Greatmats due to their durability, versatility, and economical price. They can be used for many styles of dance with soft or hard shoes… or, even bare feet! So, the cost should not deter you from this flooring type, as this one floor fits almost any and all dance needs. The rolls are made of high quality vinyl, that is non-absorbent, non-reflective, and non-skid. They are easy to install over any hard, flat surface. With the elite subfloor underneath, this makes the ideal sprung floor alternative.
Sport Plus Designer Foam Tile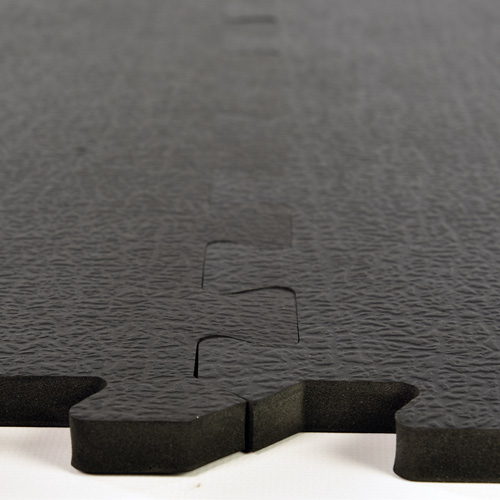 Another subfloor option to use with a Marley Floor is the Designer Foam Tile system. This foam tile system features an interlocking puzzle installation, is lightweight and portable, lead free, latex free, waterproof, non absorbent, and easy to clean.
When used as a dance subfloor, it provides an underlayment that will protect dancers from injuries and discomfort that a hard surface will present. By providing the cushioned subfloor, dancers will be able to perform longer with less fatigue or chance of injury. Many studios then choose to add a layer of
Flat Top Court Tile
to the foam tile, providing a combination of cushion and firm surface on which to lay a final layer of Marley.
The Court Tiles are an easy, snap together modular flooring system that provides a tight fitting flooring surface. They are easy to disassemble for repeated installations, and they feature a durable tab and loop connector system. These tiles are made in the USA with high quality, no break polypropylene material.
Installed over designer foam and topped with a Marley roll
, this flooring system will make an excellent sprung floor substitute.
Greatmats: One stop shop for Sprung Floor options!
Depending on the space you're working with, your budget, and other factors such as portability and dance styles you're seeking to accommodate, the flooring system you choose may combine one or more of the options listed.
Greatmats has helped numerous dance professionals select the sprung floor or other similar system that is right for them, from permanent flooring options to portable, versatile options. Many professionals go with a three-part system of a foam cushion subfloor, topped with a snap-together plastic tile layer, and topped with a Marley surface. This combination is said to be as good as a wood sprung floor by many Greatmats customers.
Others professionals prefer the full panel sprung floor. Allow Greatmats to send samples and offer advice and suggestions to help you determine the right floor for you. If your priorities are quality flooring combined with the safety of your dancers, Greatmats has what you're looking for.