What Is A Skipping Mat: Pros, Cons & Affordable Products
By Lisa Hobbie Created: December, 2021 - Modified: February, 2023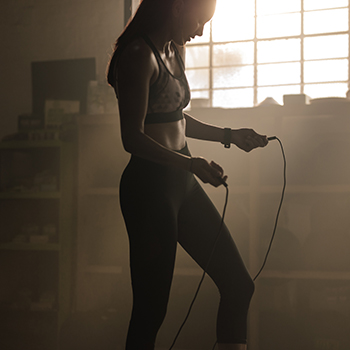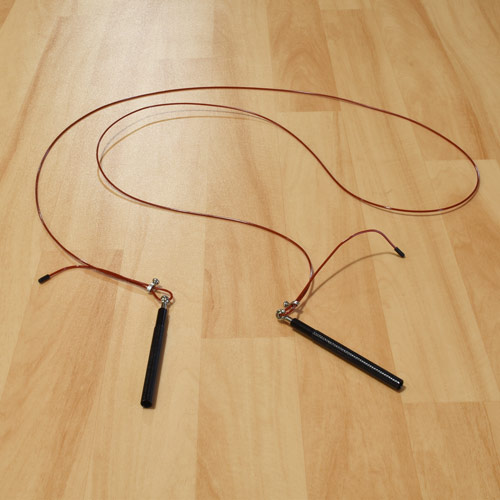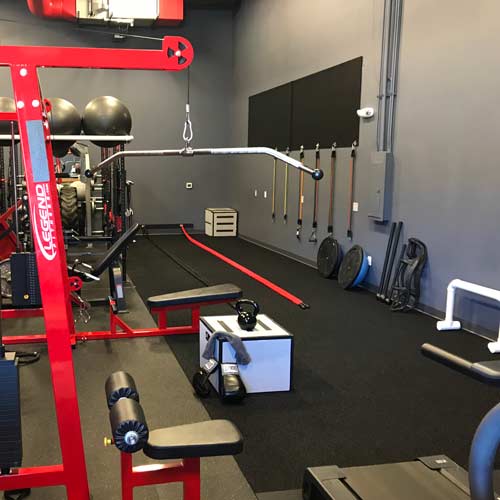 If jumping rope is part of your fitness routine or you're considering adding it to your regime, there are a number of things to consider.
There are many pros and cons to using a jump rope as part of your workout, and a skipping mat is a must to enjoy the pros and eliminate the cons.
The Pros of a Skipping Mat:
Jumping rope is one of the best, calorie blasting cardio workouts that can be completed quickly and relatively easy. So, it's also time saving. And you're bound to have fun with it, too!
Much like yoga, jumping rope is a workout you can take on the go! So, if work has you jet set constantly, throw a jump rope in your bag and enjoy an indoor or outdoor exercise wherever life takes you.
This fitness activity is affordable. If you aren't traveling far, a proper skipping mat and quality jump rope will add to the enjoyment and effectiveness of your workout - and you'll be good to go for years to come without any costly monthly gym fees.
The Cons of a Skipping Mat:
It may be a timely task to find the jump rope that's right for you. Choosing one with a handle that stays still for comfortable grip while the rope part moves is always a good option.
Shin splints are sometimes common for those jumping rope. As are sprained ankles, strained joints, and more. This doesn't have to deter you from giving jumping rope a whirl, as a quality skipping mat would help to minimize injury likelihood.
If you'll be jumping rope outdoors, it's an activity that is weather dependent. Most jump ropes are not designed to get wet.
The best way to enjoy the pros and eliminate the cons is by using one of the fabulous jump roping mat options from Greatmats.
Popular and Affordable Skipping Mats
These featured products are among some of the most comfortable and supportive flooring solutions available anywhere. Although you can hop, skip, leap, and spring about on other products like synthetic turf and PVC tiling, the 4 products highlighted are among the best skipping mat options.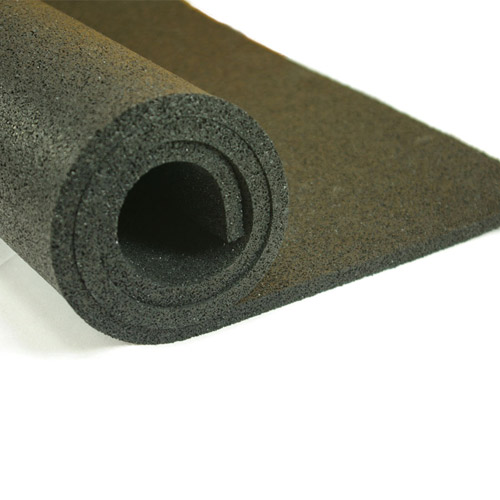 Plyometric Rubber Gym Roll 3/8 Inch Per SF is a product that delivers a sure footing for aerobic, HIIT, or Plyometric workouts. Designed for intense athletic workouts, it offers shock absorption and cushioned support - making it perfect for those shopping for a jumping rope mat.
These gym rolls deliver friction, so they will stay put when working out on them. They offer injury prevention and sound absorption. They are ⅜ inch thick with a Shore A 47 hardness.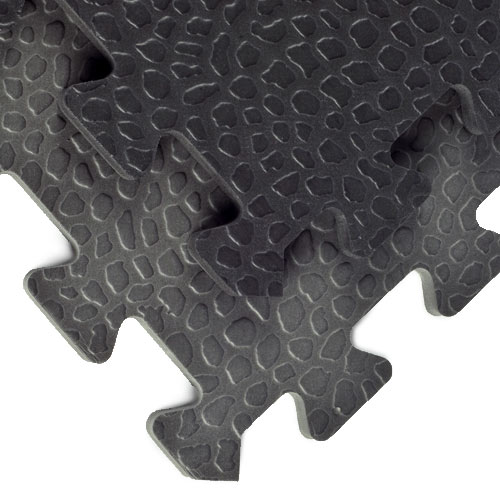 Home Gym Flooring Tile Pebble top is a 10mm thick skipping mat for home gym floors. It's durable enough for lots of constant use, and it is made of high density EVA foam material.
This thin EVA foam mat is lead and latex free and has a robust top texture pebble design that provides slip resistance and traction. It's lightweight, portable, and a breeze to install with its interlocking connection system.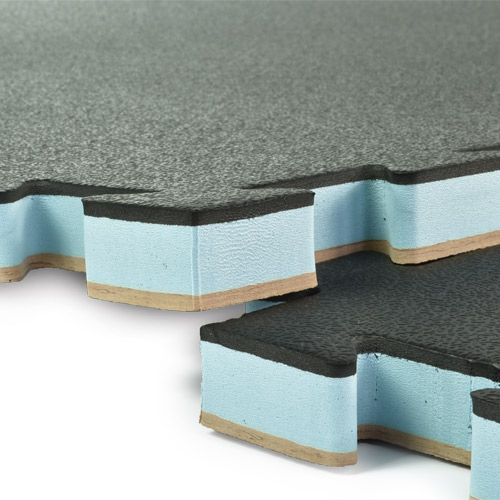 Martial Arts Karate Mat Premium 1 Inch product is a double-sided, durable, and soft EVA foam mats that is lead and latex free, waterproof, easy to clean, and easy to store. Suitable for use with bare feet or soft shoes, they are also lightweight and easy to take with you on the go. They are very versatile, as well, and make a suitable option for certain styles of dance, yoga, and martial arts - aside from jumping rope.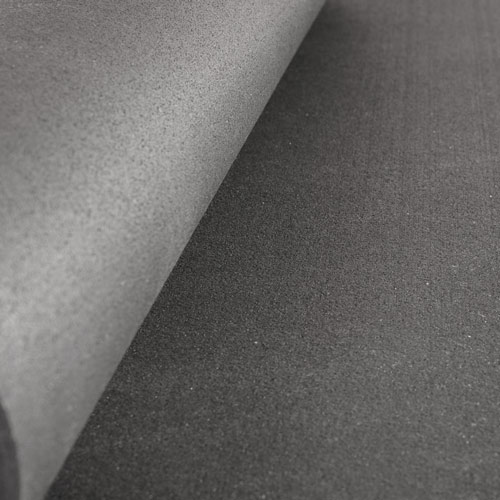 Rubber Flooring Rolls 1/2 Inch Black Geneva Per SF also work well for jump rope workouts. They are durable, long lasting, and eco-friendly, and they offer protection to subfloors from exercise equipment if you're going to use them for a variety of workouts, and they offer sound dampening benefits, as well.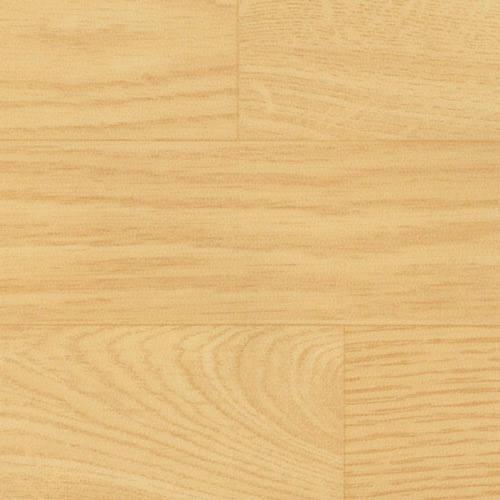 Wood Grain Natural Vinyl Flooring Roll is often used in health and fitness centers, sport and recreational facilities, gyms, basketball courts, yoga studios, cafeterias, and schools, and it's a great flooring choice if you're shopping for a mat to use for skipping rope.
This flooring solution is an attractive and high performing faux wood product that is waterproof and low maintenance. Unlike traditional wood floors, this product never needs sanding or refinishing, and it is made with recycled pre-consumer material. It is a layered flooring product with a closed cell foam backing and reinforced non-woven fiberglass for stability.
Greatmats - For The Best Skipping Rope Mats
The featured mats are the best available anywhere to employ if skipping rope is part of your workout routine. For help deciding which one is right for you, or, for help with placing an order, the team at Greatmats is ready to help. They can answer all of your questions and help you feel confident in your purchase. Regardless of the product you choose, know that you're getting the best when it comes from Greatmats.