What Garage Floor Tile Types Are Available?
By Lisa Hobbie Created: August, 2021 - Modified: August, 2021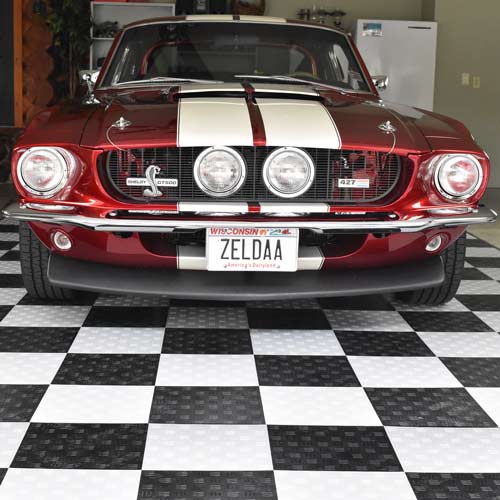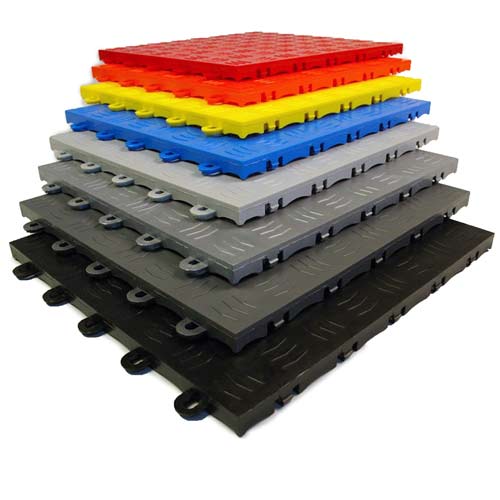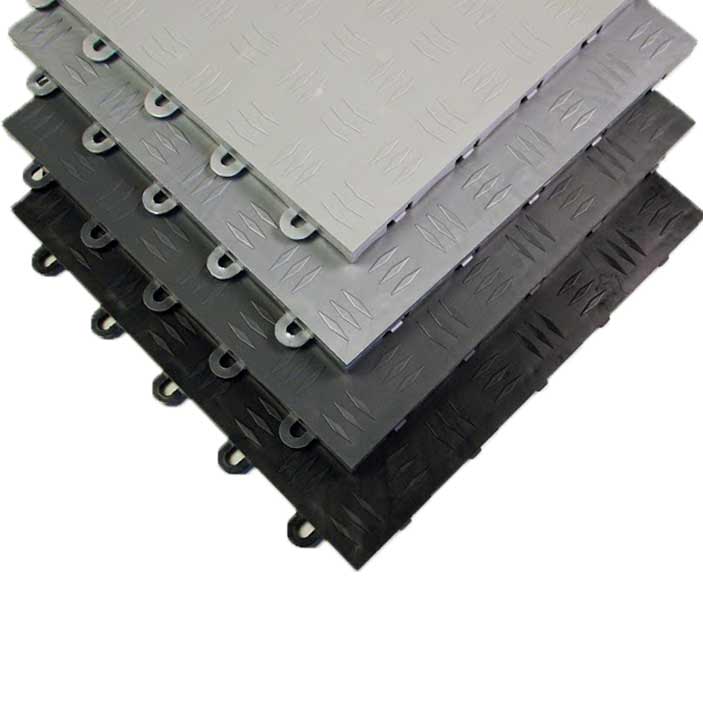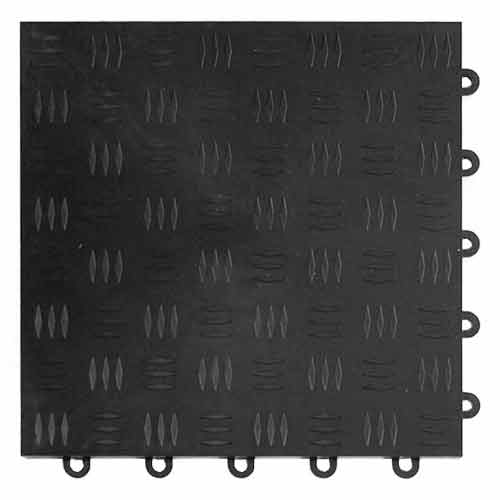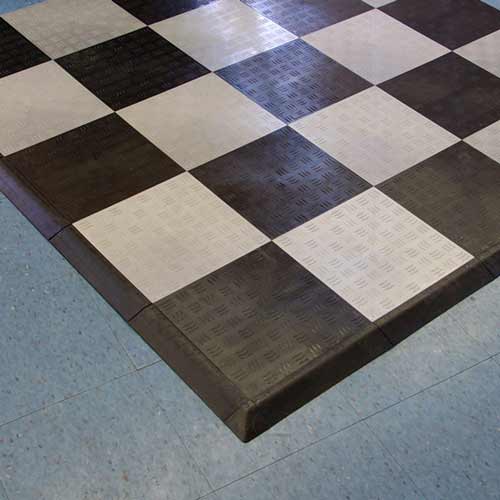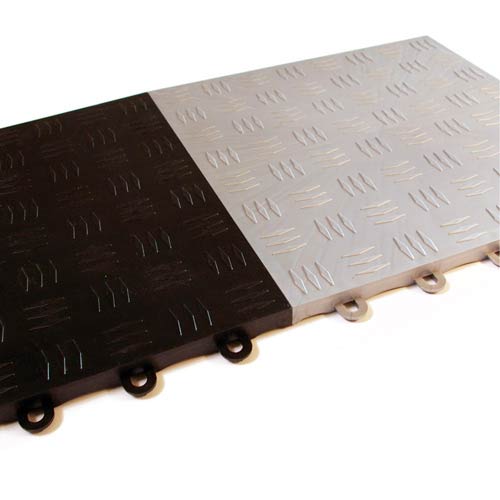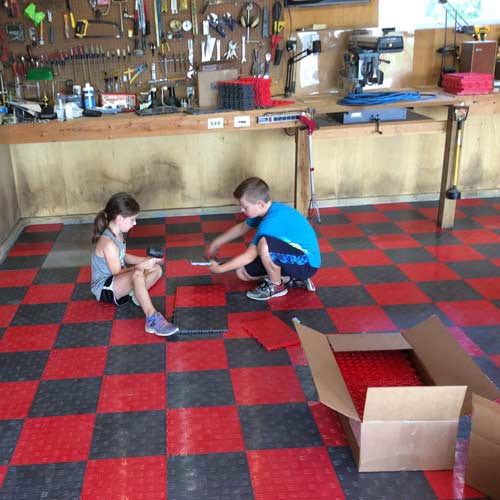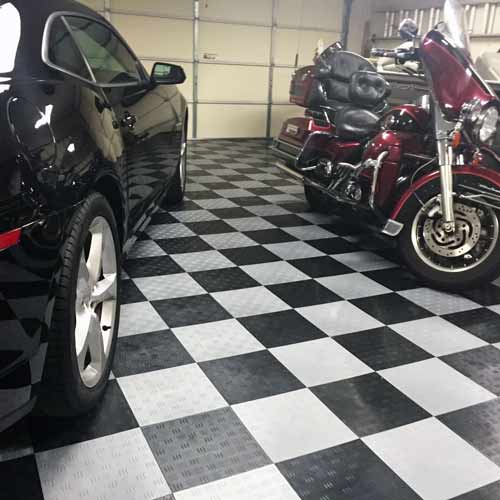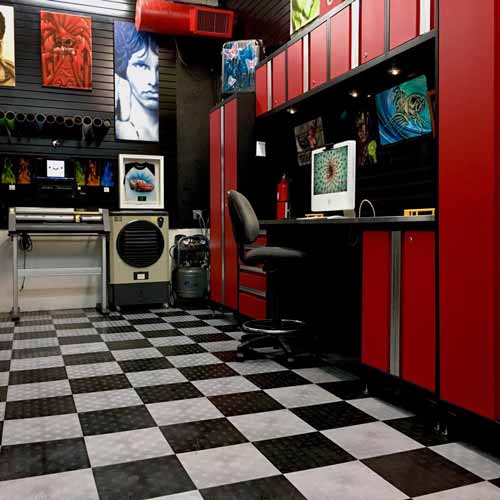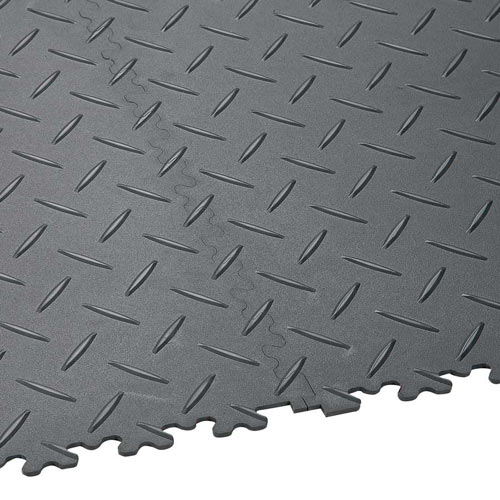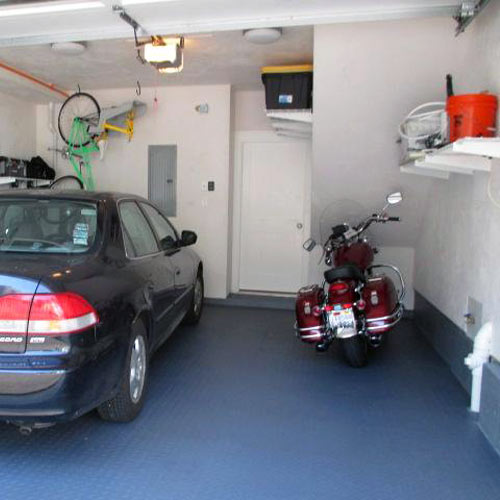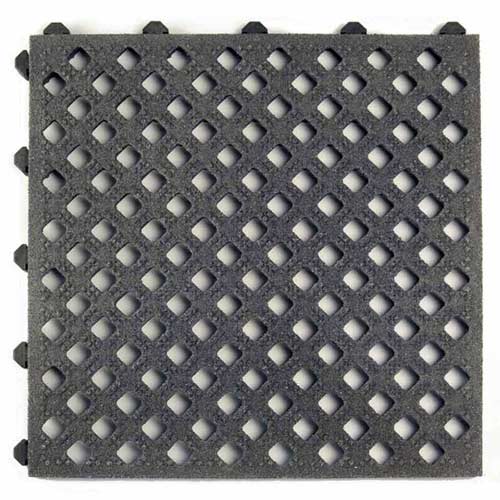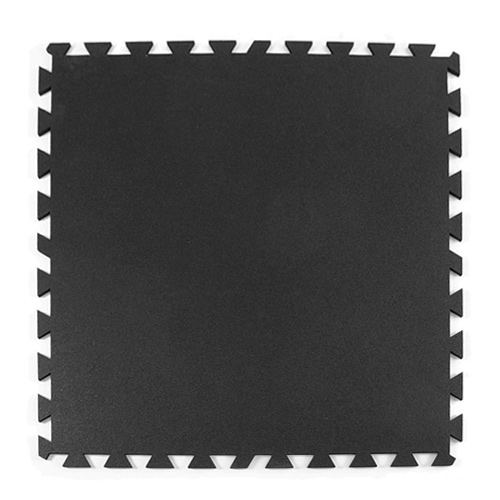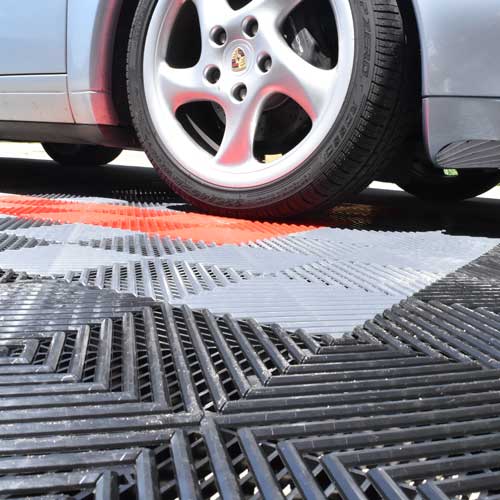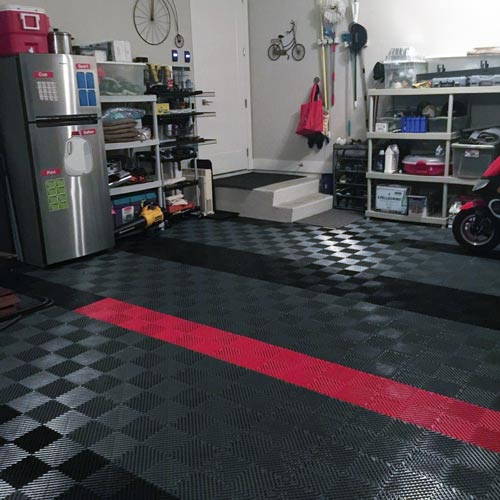 There are many different
garage floor tile
types available, from flexible pvc plastic tiles to rigid polypropylene modular tiles, to those made of heavy duty rubber, and more.
There are permanent and temporary removable options available, with some being solid and others being vented. Flexible, composite floor tiles offer versatility, and hard, rugged tiles offer durability.
Of the many different garage floor tile types, Greatmats offers the best. The following 5 are among the most popular:
These garage floor tile types are those that will look great and perform well. They all deliver excellent features and benefits, as well.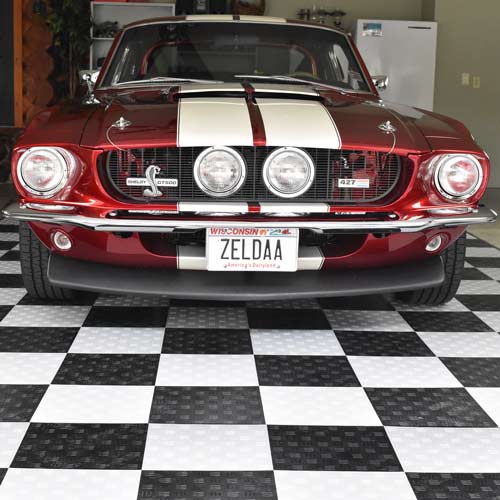 Garage Floor Tile Diamond is one of the best garage flooring solutions on the market, and it's made in the USA from polypropylene plastic. It truly feels and looks top notch.
This garage floor is durable enough to hold heavy weight loads of 10,000 pounds, and it's strong enough to be able to park a car or other vehicle on, or, to place your heavy tools and equipment on without the tiles sinking like cheaper ones could.
This product has a tight fitting snap together connector system that provides a quick and easy installation process. These tiles are waterproof and non-absorbent, and they will take all kinds of heavy use and abuse. They have a slip resistant diamond tread surface texture that offers a safe grip when walking or standing on them.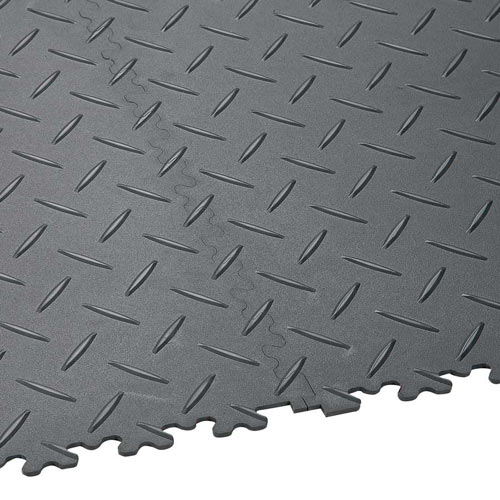 SupraTile 4.5 mm Diamond Pattern Black / Grays is flexible pvc product that is one of the garage floor tile types that offers a suitable solution for multiple applications beyond garages, like industrial settings, basements, and warehouses. It's oil and chemical resistant and mold and mildew resistant.
This is a diy option that's a breeze to install, and once in place, it provides resistance to impact, moisture, and abrasion. It's a warm and comfortable product that can be installed over old, uneven, or contaminated subfloors.
This delivers superior sound absorption, integrated ramp edging for most styles, a selection of different colors, textures, thicknesses, and interlock styles, and there are protective topcoats available.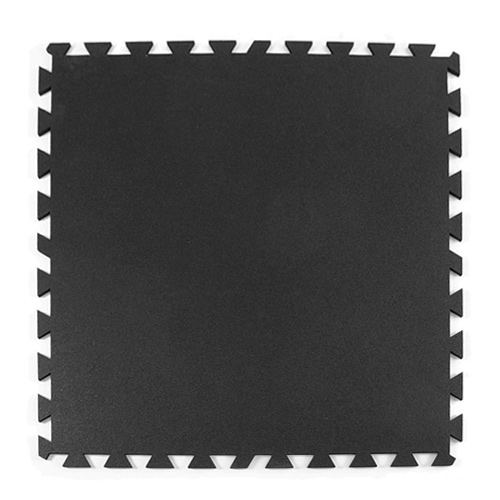 Rubber Utility 8 mm Black Mix tiles are large, double-sided, square mats that can be used for garage floors and so much more like basements, weight rooms, shops, or industrial settings. With precision waterjet cut interlocks for a super tight fit and made in the USA, these tiles offer a non-slip surface at an affordable price.
These tiles are simple to cut with a utility knife for a perfect fit, and they are comfortable to walk or stand on. They are also eco-friendly, and they deliver a level of insulation from a hot or cold concrete garage floor.
This specific tile has a material density rating of Shore A 60, which guarantees that it's stronger than average utility flooring. Note: Rubber flooring is not intended for use under vehicles as automotive fluids can damage the rubber.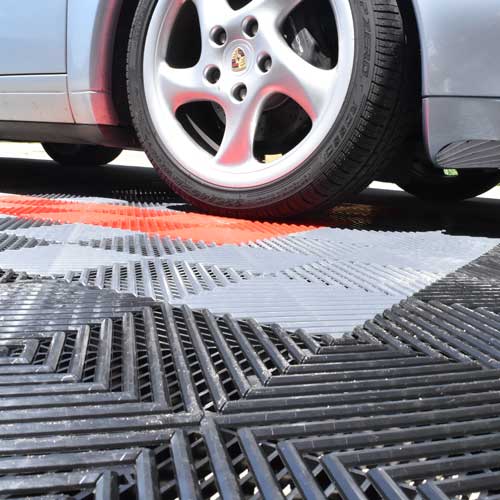 Perforated Garage Tile is another product made of polypropylene. This is one of the garage floor tile types that has a durable, snap together design which allows for easy installation without glue or adhesive.
The unique interlocking snap together tile design is computer engineered for repeated installations without degradation to the interlocking tabs on the tiles, so it works great for frequent assembly and disassembly.
These vented garage tiles are rated for 10,000 pounds per square foot, they provide for rapid drainage, and they offer additional grip when the tiles are wet.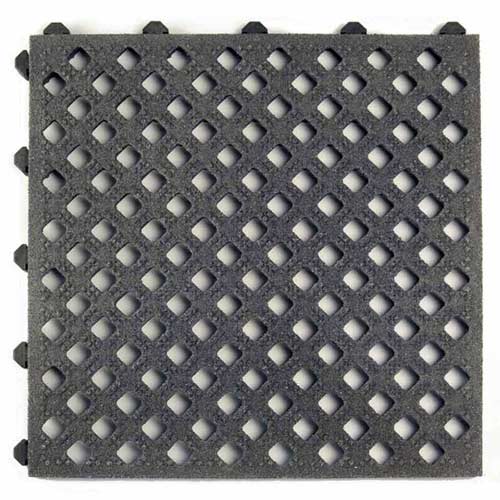 Safety Grit Top Matta Perforated Black is one of the popular garage floor types made of recycled PVC plastic. It's a 1-inch thick product that is black in color and offers superior ergonomic and anti-fatigue qualities.
This garage floor tile features a locking lug connection system and raised design, and it offers effective drainage.
With a non-slip grit top tread design and optional border edging available, this tile provides a very safe garage surface with a Shore A 67-80 hardness.
Greatmats - For Garage Floor Tile Types That Look And Perform Well!
The highlighted products represent the most popular garage floor tile types available. They look great and perform well, and they give any garage floor an upgraded look and level of versatility.
Whether one of the listed products suits your needs, or, if you want to explore other options, keep in mind that Greatmats has unbeatable quality and service. Friendly and knowledgeable staff are standing by - just waiting to help you determine what the ideal garage floor tile would be for you. They can also answer questions, assist with ordering, and so much more!
When you're ready to go to work on your garage flooring project, let Greatmats go to work for you!