What Kind Of Flooring Is Easy To Install In An Attic?
By Lisa Hobbie Created: November, 2021 - Modified: November, 2022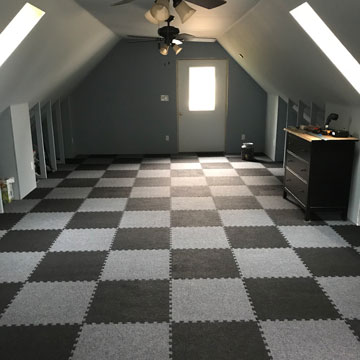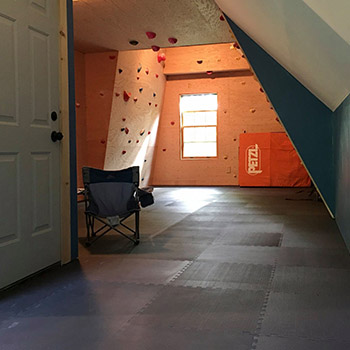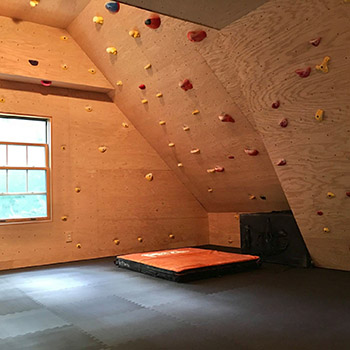 Attic flooring that is the easiest to install will be simple to maneuver and cut without power tools and will have a DIY installation method.
Greatmats offers a number of suitable attic flooring solutions that are light in weight, a manageable size, easy to cut without any special tools, simple to install over a plywood subfloor using a peel and stick, interlocking, or floating method, and easy to maneuver upstairs in an attic or other small and tight finished space like a loft or bonus room.
Of the many different mats, tiles, and planks available at Greatmats, the following 4 products represent some great choices to consider when exploring the best attic flooring ideas:
These attic flooring solutions are easy to install and deliver some fantastic benefits. Some even have insulation value, while others offer a rich or cozy appeal. No matter which product you choose, you will be delighted with all they have to offer!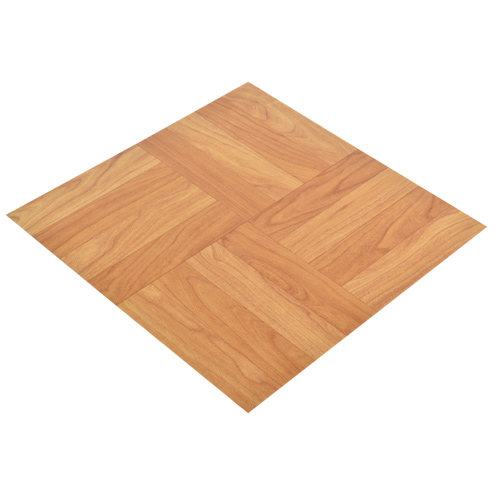 Vinyl Peel and Stick Light Oak Floor Tile is one of the easiest products to install, and it delivers a commercial grade surface that is durable and wear resistant.
This attic flooring is suitable for residential and commercial applications, as well as small and tight spaces. The tiles are very lightweight, weighing less than 1.5 pounds each, so extremely easy to maneuver. Once installed using the attached adhesive, they offer a surface that is wear resistant, attractive, and very easy to clean and maintain while also being long lasting. Cut them to fit using a sharp utility knife.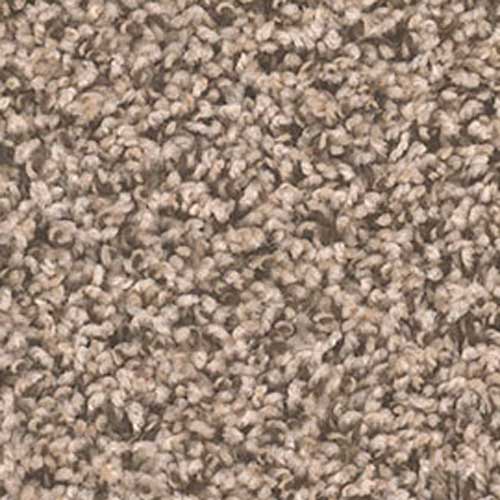 In a Snap Peel and Stick Carpet Tiles offer a lightweight carpet attic flooring solution that is easy to maneuver and install. Weighing just 1.5 pounds with a peel and stick installation method, the resulting floor is one that is affordable, comfortable, and attractive.
These carpet tiles are made with a PureColor fiber system that is stain resistant and long lasting. It has a Kanga hide backing and Green Label Plus certification. This product can be installed on most hard flooring subsurfaces and can be vacuumed or spot scrubbed, as needed.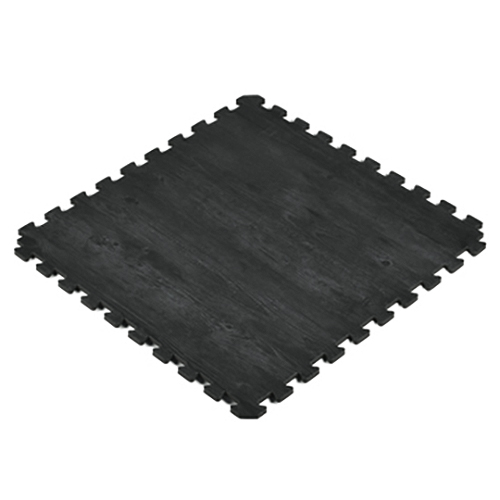 Foam Tiles Wood Grain deliver a wood look and a surface that provides comfort and waterproof benefits. Although made of lead and latex free foam, it delivers a look that resembles natural wood.
This product offers a simple, interlocking installation method, and it comes in numerous wood grain designs and colors. It's a product that can easily and quickly transform the look and feel of your attic in little to no time.
It, too, can be easily custom cut with a sharp utility knife.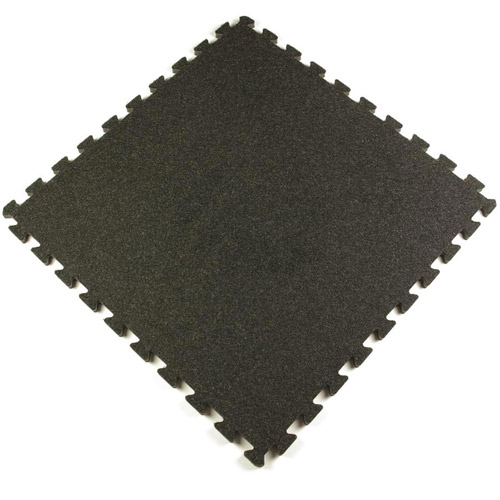 Royal Interlocking Carpet Tile is a very durable and versatile carpeted product that works well in attics, basements, and other spaces where traditional carpet would not be a candidate. It's a waterproof product that has an interlocking design. Each tile weighs less than a pound and a half.
These tiles are made with a durable carpeting bonded to a cushioned foam base, resulting in a flooring solution that will endure furniture, heavy boxes, and anything else that may be in your attic. The loopless style carpet will also prevent things from getting caught in the carpet.
Because this is a waterproof and non-absorbent product, it works to prevent the growth of mold and bacteria! It's also odor proof, comfortable, and insulative and can be diy custom cut in similar fashion to other foam puzzle tiles using little more than a sharp bladed knife.
Greatmats - For Flooring Solutions Easy To Install In An Attic
The flooring solutions highlighted represent some of the lightest, most affordable, and most durable products available anywhere. They are easy to maneuver and manage, a breeze to install, and simple to maintain. They will quickly and easily transform the look and feel of your attic in no time!
There are additional products available, as well, if none of the featured products interest you - from rubber rolls and other foam mats, modular tiles, and more. No matter what your budget and design preferences are, Greatmats likely has a product that would suit you perfectly.
If you need some help deciding on one of the featured products, feel free to reach out to the Greatmats' staff. They can answer any questions you have, offer more information, and even assist with the ordering process and help you feel 100 percent confident in your flooring decision. Regardless of the specific product you choose, if it's from Greatmats, you can't go wrong!