Interlocking Carpet Floor Tiles for Attics & Basements
By Brett Hart Created: June, 2017 - Modified: May, 2023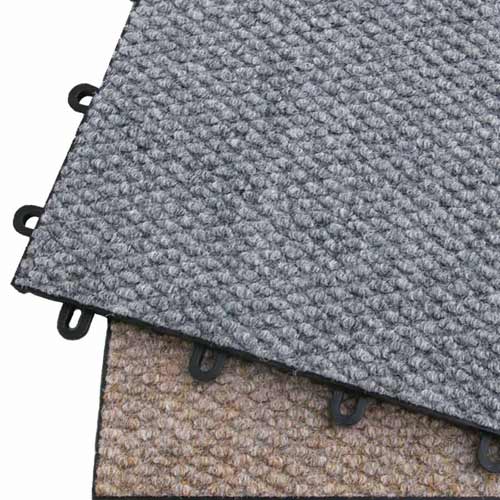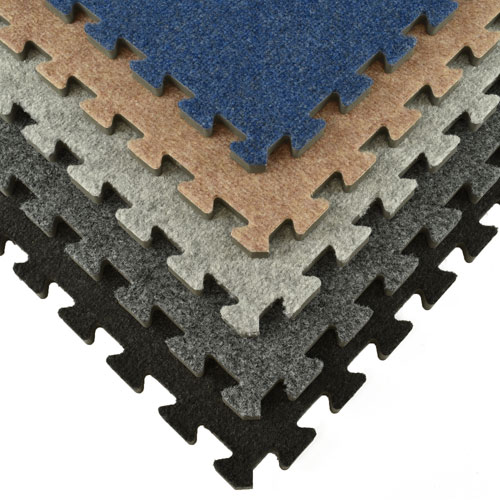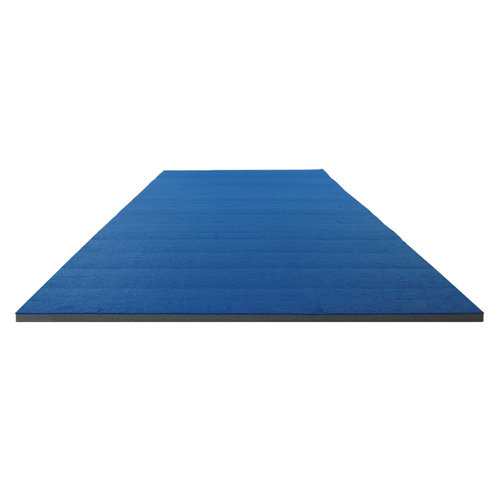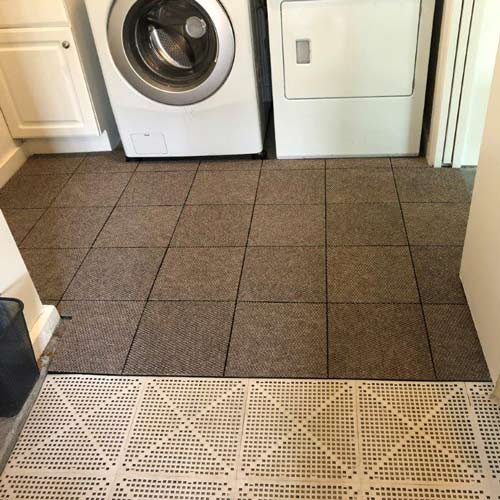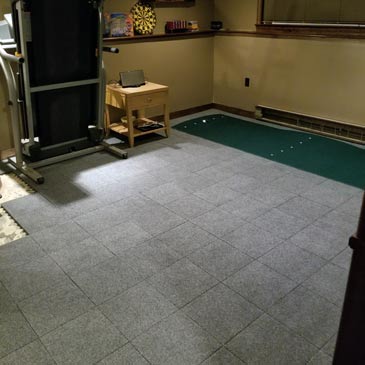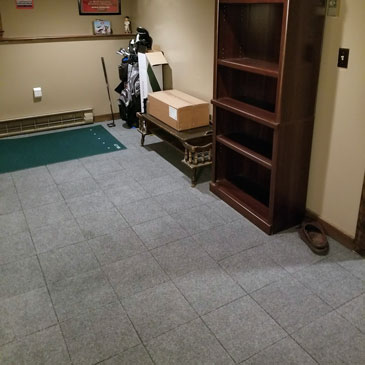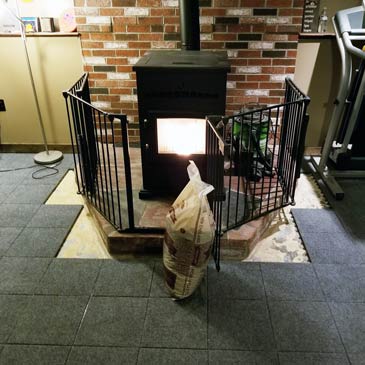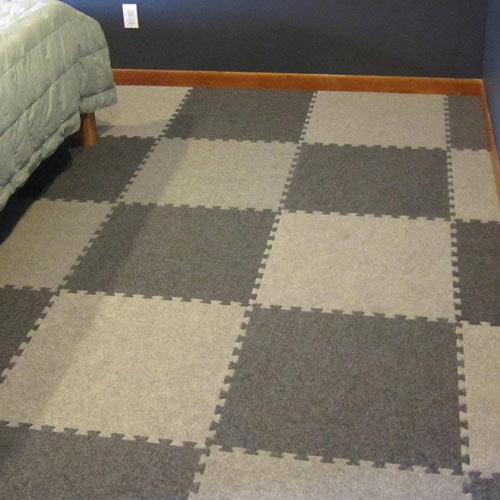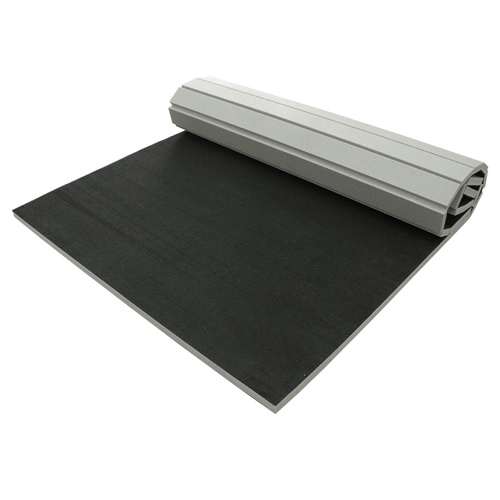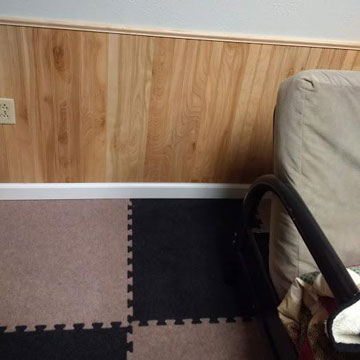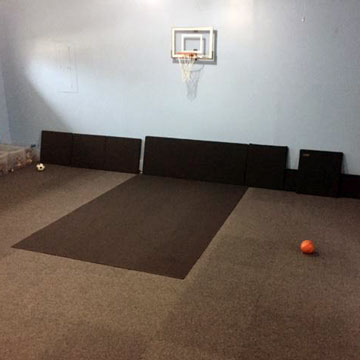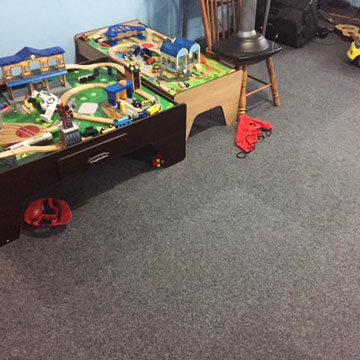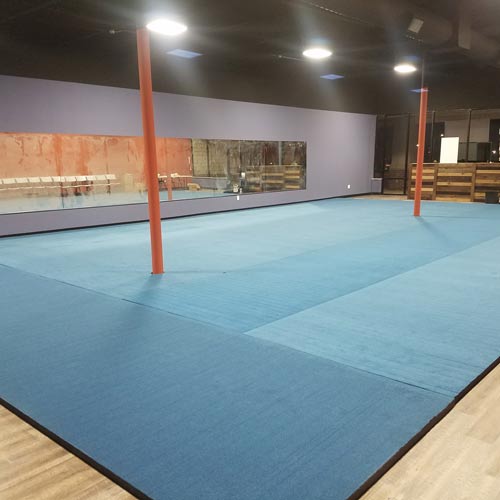 Make the most of the space your home has to offer, including basements and attics. Add a soft touch of color to create an area where family and friends can gather in comfort, rather than just using these spaces for storage.
Cushy carpeted flooring tiles and mats offer great options for creating a cozy living area in non-traditional spaces. Carpeting basements and attics can be quite challenging and frustrating and are often dictated by the climate and subflooring.
Attic space is often cramped and hot. Low, angled ceilings and tight staircases leading to attics are extremely deterrent to installing most carpeting.
Basements often feature cold, hard concrete floors and moisture concerns.
Carpet tiles may be the solution you've been looking floor.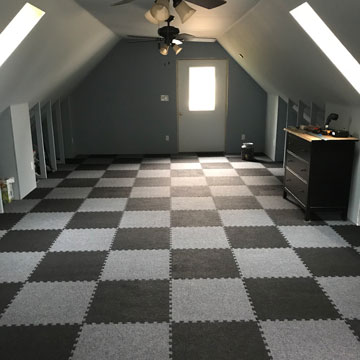 They provide the cushion and comfort of traditional carpeting, while offering solutions to the problems of cumbersome installation and maintenance. Carpet tiles can insulate against cold basement floors or hot attic air.
They can also buffer the sound, which is especially helpful when kids are playing on upper levels of the home, making for much more comfortable environment for family members and visitors.
Carpet tiles are small and lightweight for easy transportation and installation. Many of these tiles are waterproof or raised and interlock together to prevent separation. Should the tiles become damp, soiled or damaged, they are easy to remove, clean or replace in small sections if needed.
What are the Best Raised Carpet Tiles for a Basement?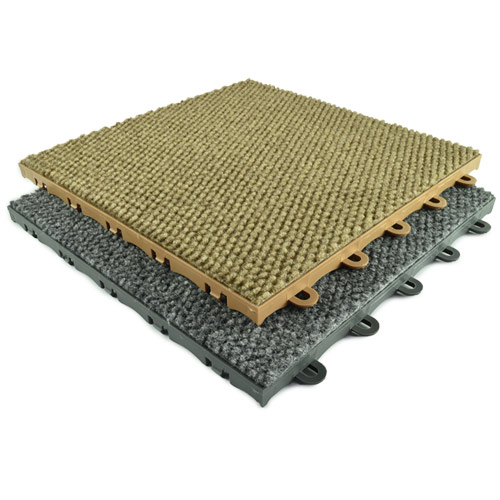 The number one feature you'll want in basement carpet tiles is that they are waterproof. Raised waterproof carpet tiles are even better because they will not trap moisture underneath them and allow airflow under the floor, preventing mold or mildew growth.
Raised carpet tiles such as the Carpet Floor Tile Modular Squares feature a plastic base and carpeted top. They also offer anti-fatigue and nonslip benefits, which are especially useful over hard basement floors. The snap together tiles are just 1x1 feet in size and weigh one pound each.
Are Carpet Bonded Foam Tiles Good for an Attic Floor?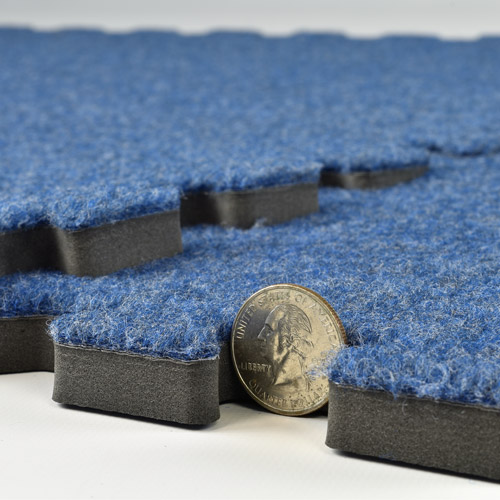 Carpet bonded foam tiles may work just fine and offer a lower price tag in areas where moisture is less of a concern. While the closed cell EVA and PE foam will not absorb moisture, they can trap moisture beneath the floor. These tiles provide excellent cushioning, insulation and anti-fatigue benefits.
The puzzle style carpet tiles are easy to cut to fit for wall-to-wall installation and are fun to create patterned designs for your basement or attic floor. Popular carpet bonded foam tiles such as the Royal Interlocking Carpet Tiles also come with border strips for island installations. They feature a plush, carpeted surface and weigh just 1.5 pounds per 2x2 foot tile.
Should your floor become wet or need a deep cleaning beyond standard vacuuming, carpet bonded foam tiles can be easily pulled up and taken outside to dry or clean the tiles and/or subfloor. Once all surfaces are dry, the tiles can be reinstalled in a flash.
There are several varieties over interlocking carpet bonded foam tiles available, giving you a large selection of colors and price ranges to choose from. Economical versions such as Greatmats Eco Interlocking Carpet Tiles can be as inexpensive as $1.88 per square foot. Others can run in excess of $5 per square foot at suggested retail price.
Temporary Carpet Floors for Attics and Basements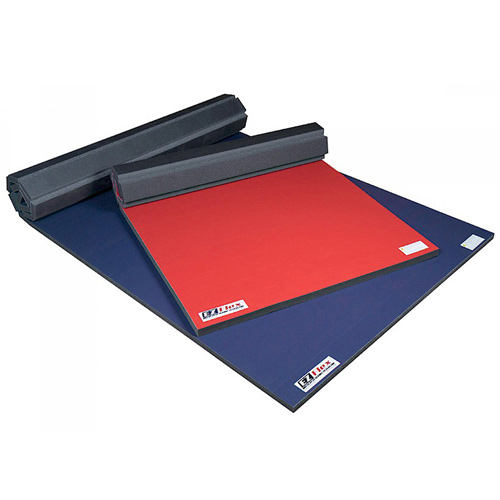 For temporary carpet installations where more cushioning is needed, you may want to consider home cheer mats. Available in convenient 4x6 foot or 5x10 foot needle punch carpet topped foam rolls, this option is available in thicknesses of up to 2 inches and provide excellent shock absorption for kids' play areas or athletic use. Should you desire to get them off the floor and out of the way, they can easily roll up and can store on end in a closet. Even covering a space of 50 square feet, cheer mats can weigh less than 25 pounds. Beware however, that these carpeted mats will absorb moisture and should not be stored in damp areas.
Size, weight, convenience and ease of cleaning all play major roles when deciding on your attic or basement carpeting. Any way you look at it, carpet tiles will leave you with a comfortable, cozy, livable space that may have otherwise left you scratching your head or shaking your fist.