What Flooring Holds up Best in Beach Houses?
By Kyle Schurman Created: May, 2021 - Modified: November, 2022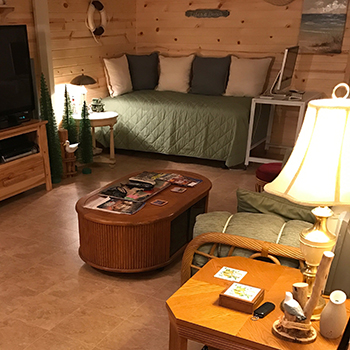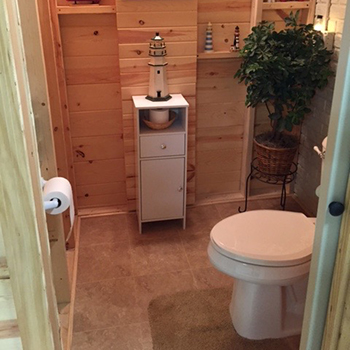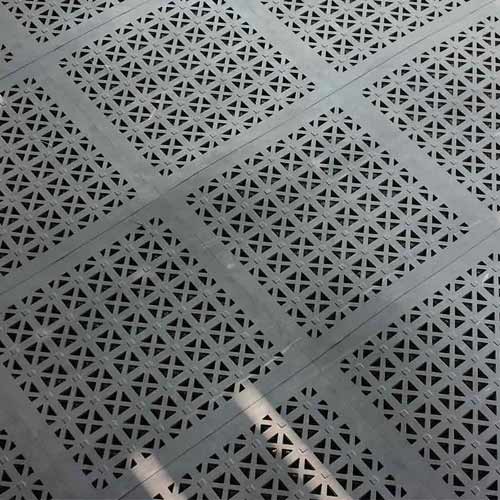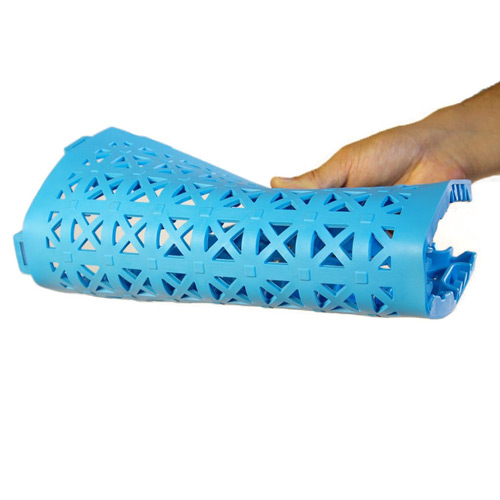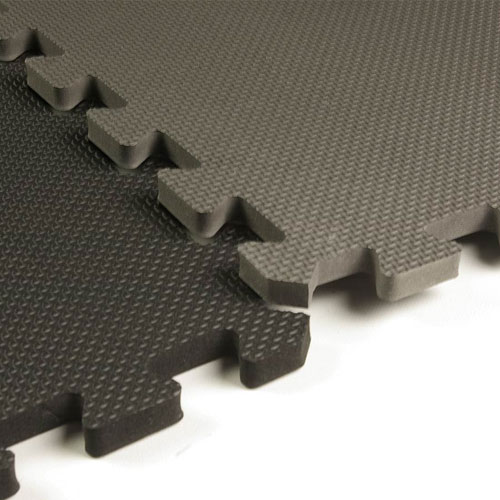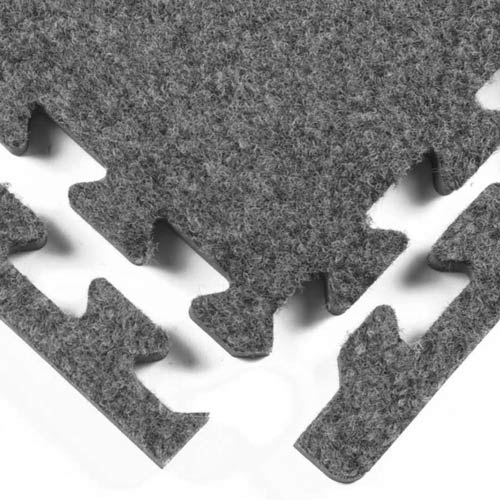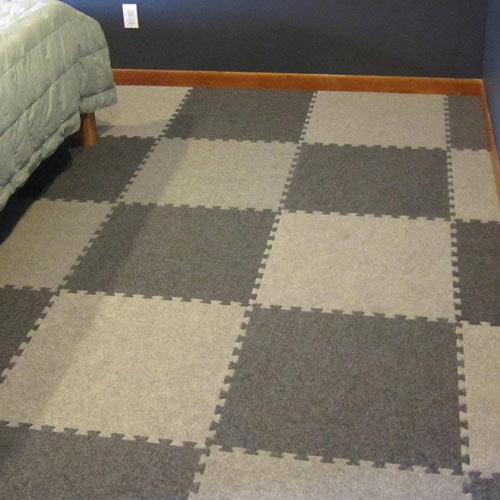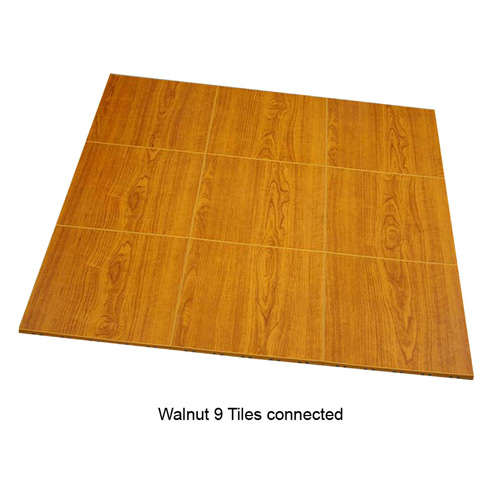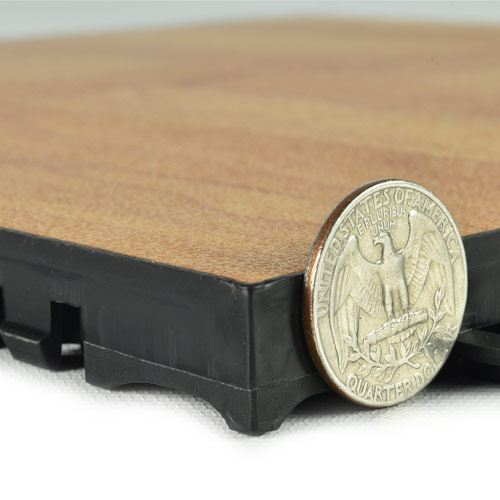 When seeking the best beach house flooring, it needs to provide plenty of durability without sacrificing style. When the kids will be tracking water and sand into the house after a day of swimming in the ocean or at the river, having a style of flooring that can stand up to the abuse, while continuing to look great, is ideal.
Whether the beach home is near a freshwater or saltwater location, some of the best options for beach house flooring for sale include:
Max Tile Raised Floor Tile

Black StayLock Perforated Tile

Colors StayLock Perforated Tile

Royal Interlocking Carpet Tile
All of these models offer waterproof protection, which allows them to withstand constant moisture from swimmers or from tough weather that sometimes happens near the sea or at the lake.
As an added advantage, all of these products have a simple installation design, which negates the need to use a professional installer, saving quite a bit of money on the overall project.
What Are Some Alternatives to Using Wood Flooring in a Rental Home at the Beach?
A common recommendation for beach house flooring is hardwood materials, because of the rich, modern look for a rental property or a vacation home.
However, other types of floor ideas will be more practical and easier to keep clean in an entryway room. A type of flooring that is resistant to water will work well in the area where swimmers will enter the beach house, similar to a mud room at a country home. Real hardwood may stain and suffer other problems when used in areas of constant and excess moisture.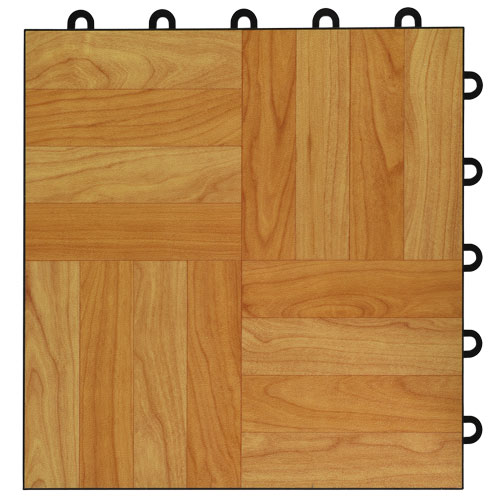 For a type of tile that looks like wood and offers a waterproof design, consider the Max Tile Raised Floor Tile model. This tile has a faux wood grain design in a vinyl layer that sits atop an interlocking plastic base for simplicity in installation.
This tile has greater durability than laminate, while also being far easier to install.
Five different rich colors of wood stains are available, including:
Cherry

Maple

Dark oak

Light oak

Walnut
A sixth style in the Max Tile family resembles a slate floor, which also would work well as beach house flooring.
Customer Ned of Racine, Wis., loved the look of this tile after installing it in a beach room, so he also installed it in a bathroom at the home.
What Are Some Perforated Beach House Flooring Options?
In areas where people will be tracking quite a bit of water into the vacation home near the beach, having a perforated tile is a good idea.
If the mudroom in the beach home has a drain built into it, the perforated tile allows the excess water to drain away quickly, removing any problems that persistent moisture would cause, which is a key feature of these tiles, according to customer Phyllis.
They also work well outside of the beach home, to limit the amount of water, sand, etc. that comes into the house.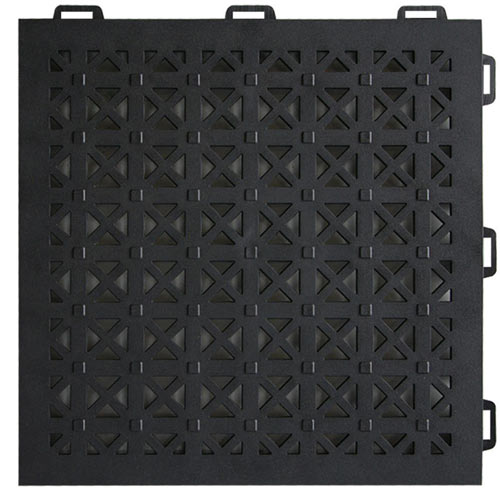 The Black StayLock Perforated Tile and the
Colors StayLock Perforated Tile
both offer a strong design for this use case. These tiles consist of durable PVC plastic that include a bit of cushioning, making it comfortable to use over cement or another hard surface.
These perforated tiles each measure 12 by 12 inches, and they weigh only 1.34 pounds apiece, which means they're small enough to handle for a quick installation. Each tile has hidden interlocking edges that pop together tightly without the need for adhesive.
Between the two models, the colors available include:
Black

Light blue

Dark green

Light gray

Terra cotta

Tan
All of the tiles use the same interlock system, so installers can create a color pattern in the beach house flooring, if desired, making it a fun space for the kids to clean up after playing outdoors at the beach. Black StayLock tiles are available at a lower price point due to the cost of materials.
Is Carpeting Possible to Use Near the Beach?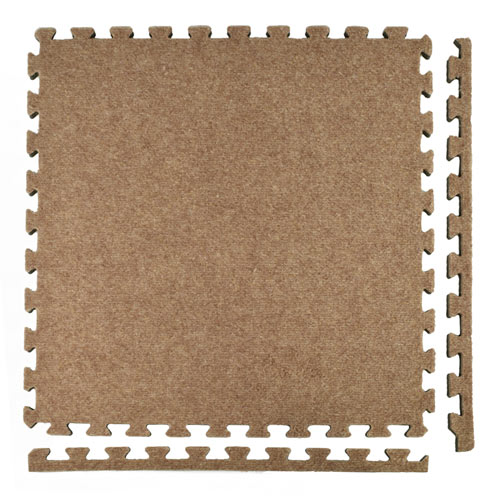 Typically, carpet and moisture don't mix well. But when the installer selects the Royal Interlocking Carpet Tile product, there are no concerns about water damage for the carpet.
These carpet tiles are waterproof, making them safe to use in almost any location.
Customer Mary Lou of Parma, Ohio, placed them on the front porch of the beach house, as they stand up successfully to tough weather.
This carpet appears in 2x2-foot squares with interlocking edges, which negates the need for adhesive and simplifies installation. The colors available in the Royal tiles include:
Charcoal

Dark gray

Light gray

Tan

Green

Blue