What Chinese Martial Arts Benefit From The Use Of Mats?
By Lisa Hobbie Created: September, 2021 - Modified: October, 2021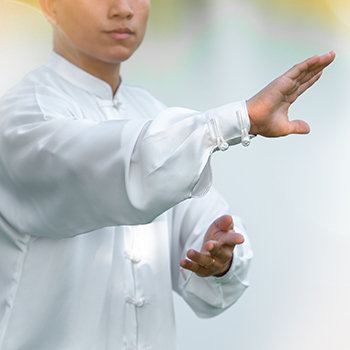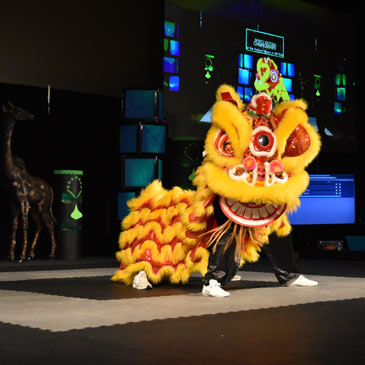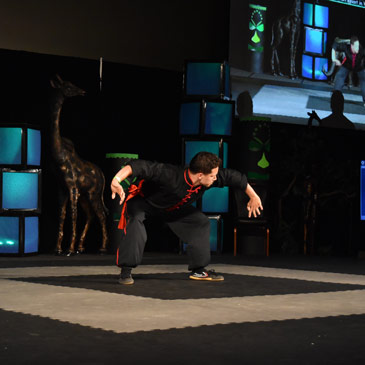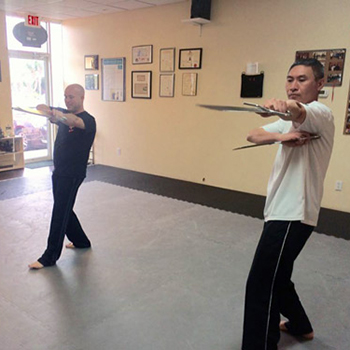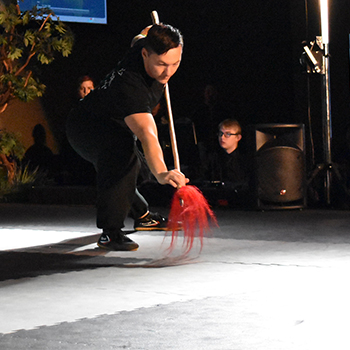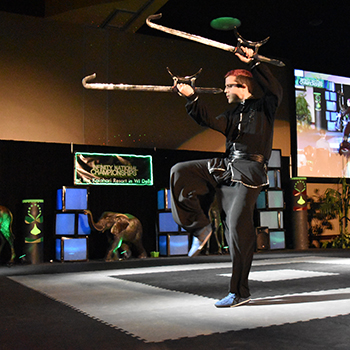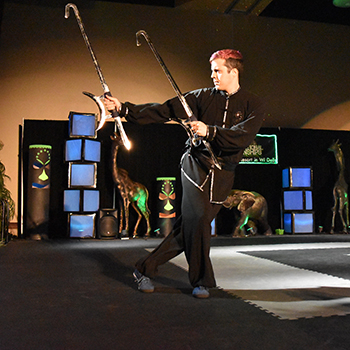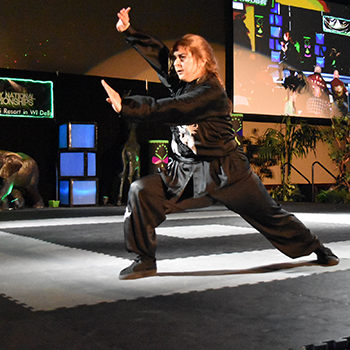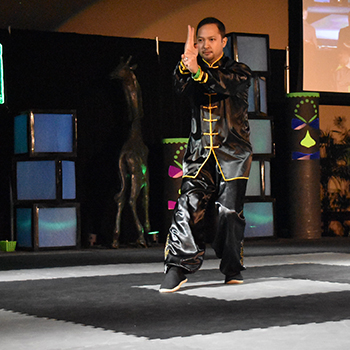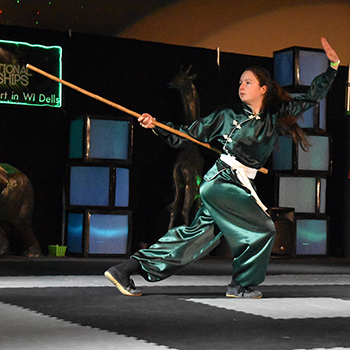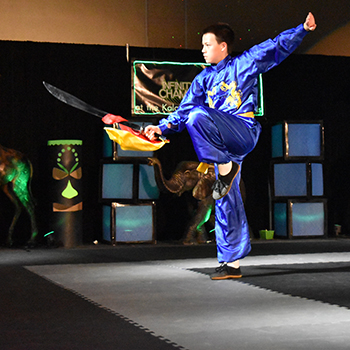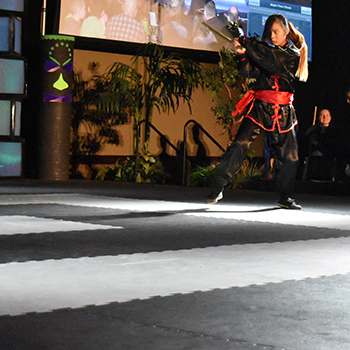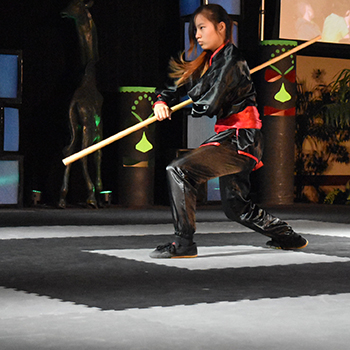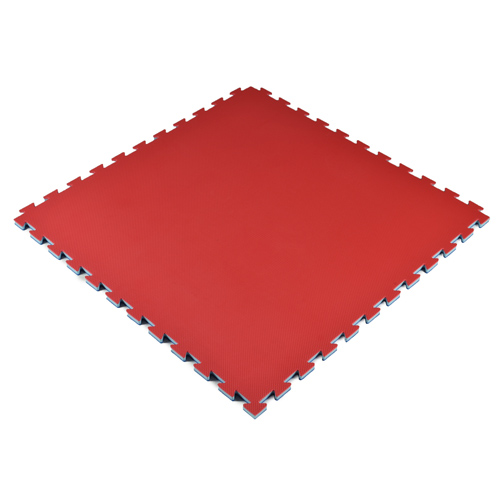 The most popular Chinese martial arts is Kung Fu, also referred to as Wushu, Gonfu, Kuo Shu, or Wing Chun.
Wing Chun is concept-based traditional Southern Chinese Kung fu, and it's taught and used as a form of self-defense that requires strong legs and quick arm movements. The softness and performance of techniques, on the other hand, are fundamental to Wing Chun. Kung Fu utilizes hand-to-hand combat and weapons.
A Chinese martial arts school or academy is known as a Kwoon. The Shaolin Monastery or Temple is recognized as the traditional birthplace of Chan Buddhism and the cradle of Shaolin Kung Fu. International Chinese martial arts sometimes include the use of meditation and a combination of relaxed manner softness and full-contact sporting stances and techniques.
The matting system you use for this style of martial arts must be cushioned to support the impact of hard landings while being sturdy enough for quick bursts of movement. The following 2 products are commonly used for Chinese martial arts: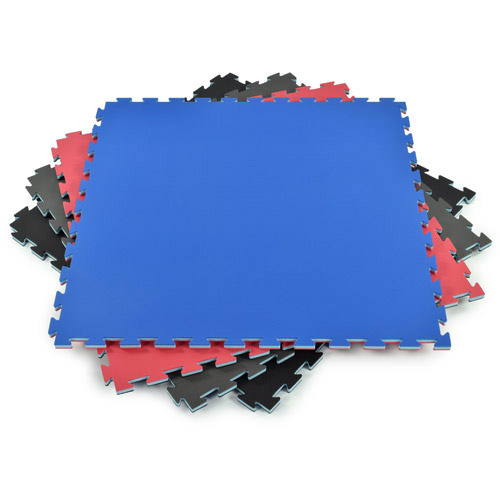 Pro Martial Arts Mats 20 mm are an affordable solution for professional martial art studios, and they are designed to be used with most boots and shoes. They are 20mm thick, and they have a textured surface that is resistant to indentations, scuffs, and divots.
These mats deliver pressure reduction and strain protection, and they are very durable. With many color options and safety features, they are a popular solution for many commercial studios and spaces.
Alice Billman, the owner of
Kung Fu Connection
in Miami, Florida, was interested in updating all of her facility's flooring in 2016, and she found just what she needed in Greatmats Pro Martial Arts Mats, noting that Greatmats pricing played a pivotal role in the decision as she needed to cover more than 10,000 square feet.''It is important for our vast array of weapon and floor training as well as our special needs students (elderly, autism, oncology and those prone to falling).'' Billman said.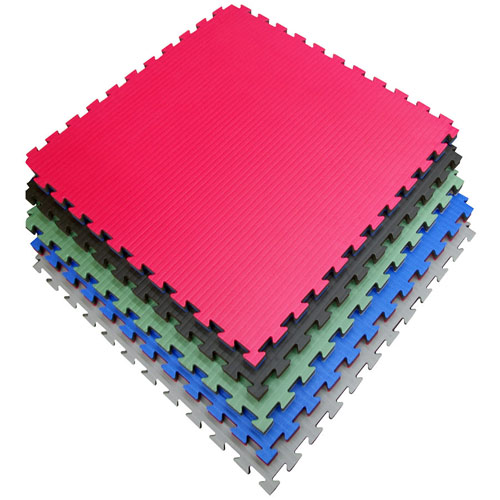 Grappling MMA Mats 1.5 Inch x 1x1 Meter are interlocking mats that offer a greater thickness than some others. They are professionally rated and great for groundwork and takedowns.
The mats provide a 4 foot ASTM fall rating, so they will protect against head injuries and provide maximum safety in practice and competition. They are made from highly durable EVA foam, and they are suitable for home, studio, and gym settings.
With their no-burn tatami texture and tight-fitting interlocks, these versatile mats will stay put and offer protection athletes can count on.
Bruce Bibee of
Kung Fu San Soo Center
in Anchorage, Alaska utilizes these mats in his facility - specifically when the students are grappling. He said, ''We do stand up. We do on the ground. We do both. ... They're rigid enough for stand up and you can take a hard fall on it and not worry about getting hurt.''
Being able to trust the mats has been key to improving the teaching/learning experience for Bibee and his students. ''It's much easier to teach beginning students (with these mats),'' Bibee said. ''One of the more difficult aspects of their learning is the fear of falling that everybody has. Once you get to be an adult, they don't want to fall down anymore. ... The most common call I get from women who have been in my classes is, 'Thanks for teaching me how to fall.' Of all the things we teach them, that's the thing we always get calls on. ... It really cuts down on the injuries that could be happening.''
Chris Damiano of
Centerline Martial Arts
in Destin, Florida employs these mats, as well. Located in the second story of an office building, he understands that concrete flooring would not suffice for the many practices he teaches.
With approximately 20 students per class and 45 of his 60 students being adults, the mats are regularly put to the test. Chris said, ''Those mats get an awful lot of use every night, The overall quality of those mats are great. They're durable. We usually do 45 minutes of technique and eight 5-minute rounds of sparring/grappling. We always start standing. Using wrestling takedowns or judo takedowns, three rounds of kickboxing, and three rounds of kickboxing with takedowns. I love that tatami top.''
Greatmats - For The Best Chinese Martial Arts Mats
When practicing martial arts, an aspect that may truly make or break one's ability to grow and advance in their practice is the quality of the martial arts mat he or she is working on. Adequate padding allows an athlete to practice a variety of techniques and maneuvers safely, which is essential – especially in the learning stages when falls and improper form happen more frequently.
The mats featured are two of the most commonly used mats in the practice of Chinese Martial Arts. Aside from those, however, Greatmats has many other martial art mats from which to choose.
Just reach out to the Greatmats' staff for more information and for help placing an order. Together, you can decide which products are the perfect ones for you and your students.