What Are Virtual Gym Classes?
By Lisa Hobbie Created: November, 2022 - Modified: August, 2023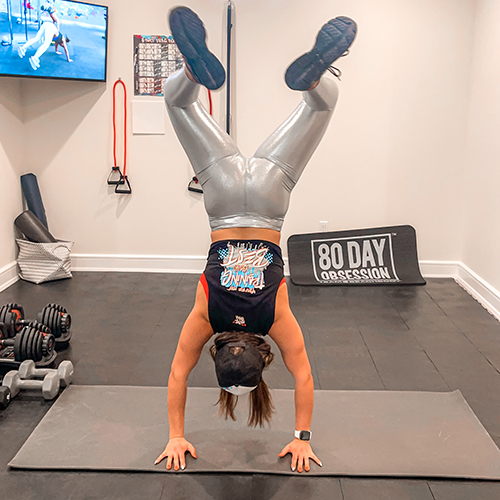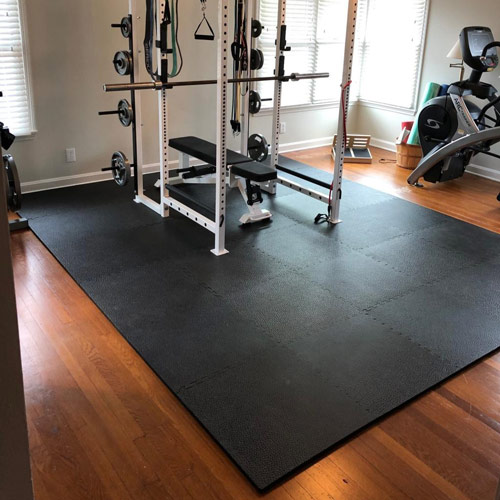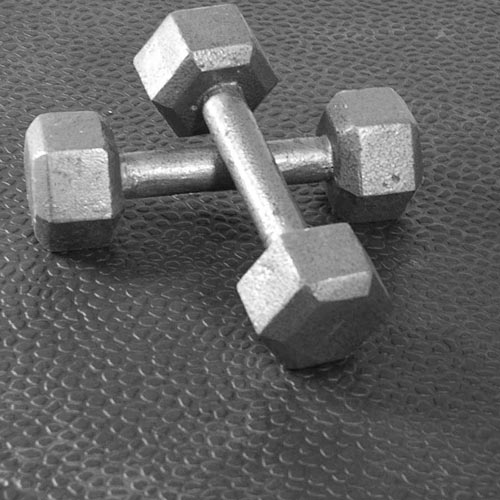 Virtual gym classes refer to those led by instructors who broadcast their classes over the web via Zoom, YouTube, or via apps or webinar software.
Hybrid learning has become a popular method of learning, combining live and in-person learning with online training. Virtual gym classes have become quite popular since the outbreak of COVID-19, and you can find just about any type of class being taught in this manner.
From barre, yoga, Zumba, and other Latin dance workouts to HIIT, pilates, Spin, and other strength and cardio workouts, there are options to suit just about any fitness level and interest.
Once you find your desired virtual gym classes and you make sure you have the appropriate equipment needed, you'll want to make sure you have the right kind of
exercise flooring in place to get the most out of your class
.
Flooring Options For Virtual Exercise & Gym Classes
These products represent some of the best money can buy. They offer support, shock absorption, protection to subfloors, and comfort. Individually, they also deliver many excellent features and benefits.
Gym Floor Workout Fitness Tile Pebble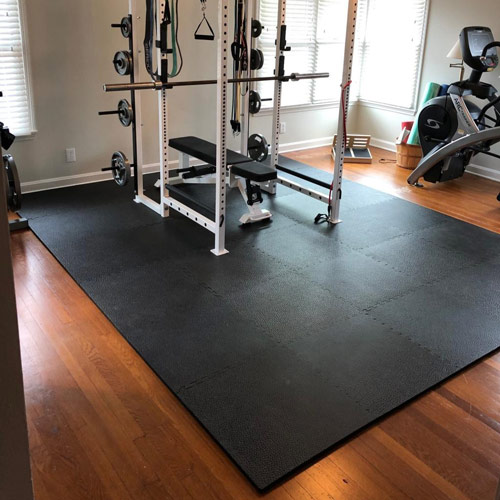 Gym Floor Workout Fitness Tile Pebble offers an economical flooring solution that is suitable for numerous types of virtual gym classes. It's made of durable, super high-density EVA foam that is waterproof, lead-free, and latex-free.
This robust flooring is made to withstand the use and abuse of heavy exercise equipment like a Spin bike, but it also offers cushioning should you take your workout to the floor doing an exercise like a crunch, leg lift, and more. This flooring also offers the added benefit of insulating against a cold, hard concrete floor.
Plyometric Rubber Roll Geneva 3/8 Inch Black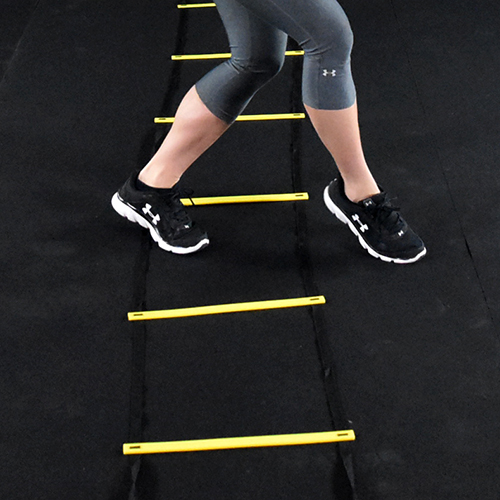 Plyometric Rubber Roll Geneva 3/8 Inch Black is a great choice for most virtual classes. Sneakers can be worn when using this, and it delivers grip, durability, and shock absorption. It's made in the USA of the best quality craftsmanship and recycled rubber materials.
This product offers just the right amount of cushioning while still being firm enough for quick, intense movements. It offers a sure surface on which to land jumps while keeping your joints safe, and it offers sound absorption, as well. This option is versatile, durable, high-performing, and easy to use.
StayLock Tile Bump Top Black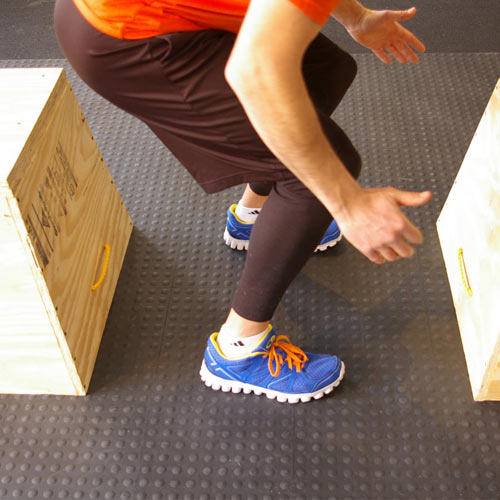 StayLock Tile Bump Top Black is a cushioned yet durable PVC flooring solution that works great for virtually any type of workout. It has a surface texture that provides ergonomic benefits, anti-fatigue properties, and aesthetic appeal.
This flooring offers a sure footing for everything from Zumba to indoor cycling and weight lifting. If you work up a sweat during your workout, no worries, as this product is waterproof. It has a raised design that allows it to be installed over most subfloors, even carpet.
Portable Exercise Mat 20 x 52 Inches Blue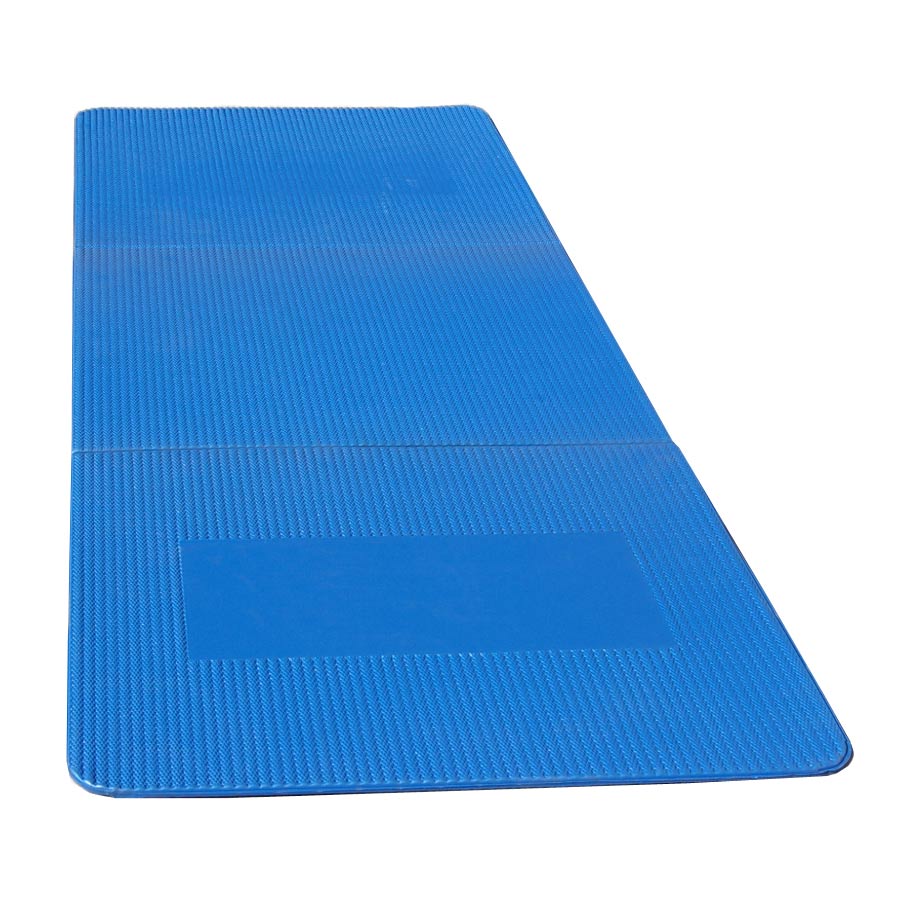 Portable Exercise Mat 20 x 52 Inches Blue is another great temporary option. It's also perfect if you'll be doing a combination of online and in-person classes, as it's easy to transport.
These mats are attractive, soft, comfortable, and non-slip. They are just large enough for personal exercise, and they are made of waterproof EVA foam material.
Orange Peel StayLock Tile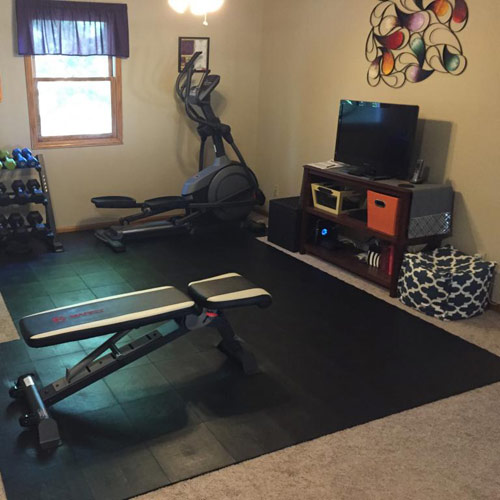 Orange Peel StayLock Tile is another lightweight PVC product that provides a durable surface that's perfect to support heavy exercise equipment. It also delivers a cushioned base on which to complete cardio workouts and other online fitness classes.
This fitness tile can be quickly and easily installed directly over your existing floor, and it is waterproof and resistant to most acids and oils. It also has a smooth edge support structure that will grip your subfloor below, preventing shifting and sliding and keeping you safe.
The Best Flooring Products To Use For Virtual Gym Classes
If you are looking for flooring to use to maximize your results of a virtual fitness or gym class, Greatmats is your one-stop shop!! From the featured products to many others, there are options to suit just about any preference or need.
If you have questions or need help deciding which product is right for you, just reach out to our customer service team who would be happy to help you.