What Are The Thinnest EVA Foam Mats?
By Lisa Hobbie Created: September, 2021 - Modified: November, 2022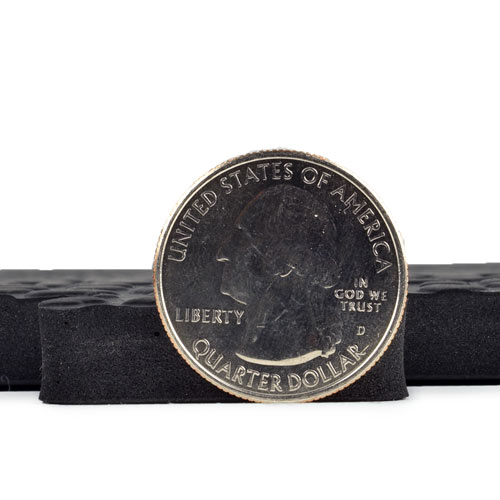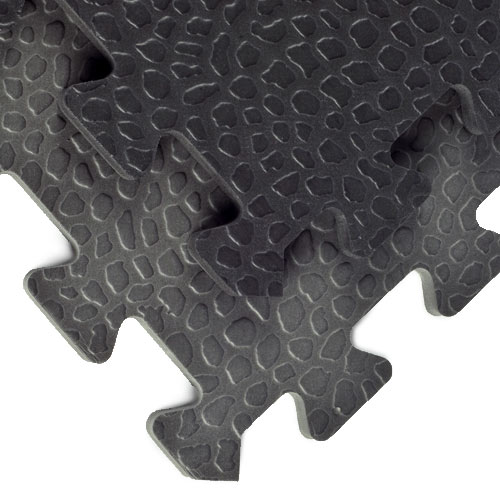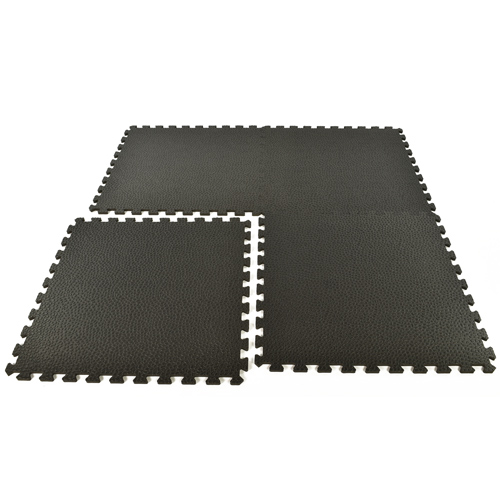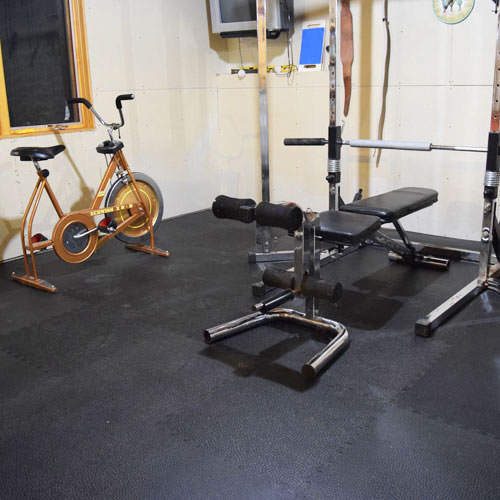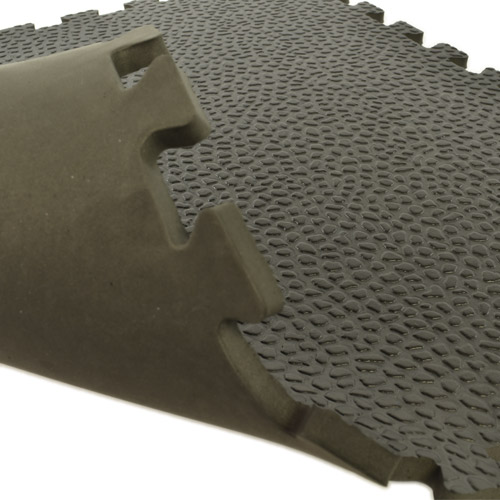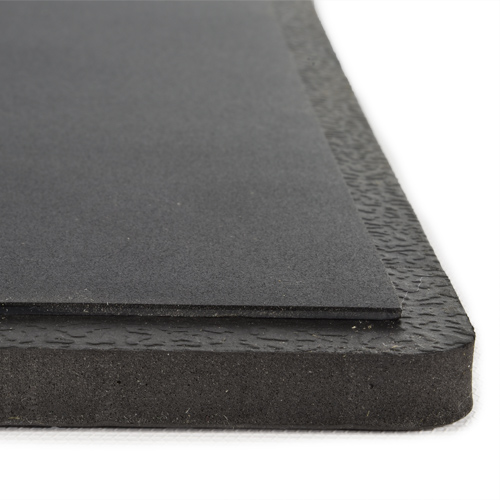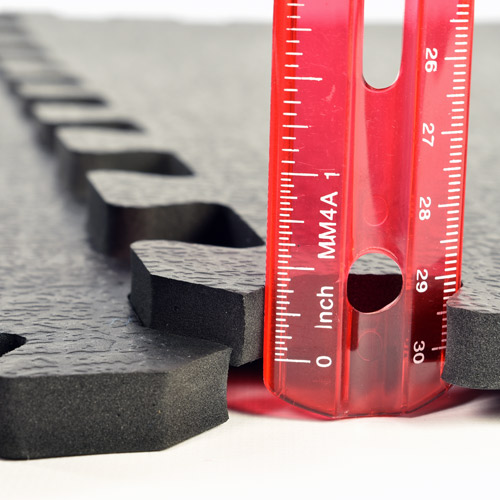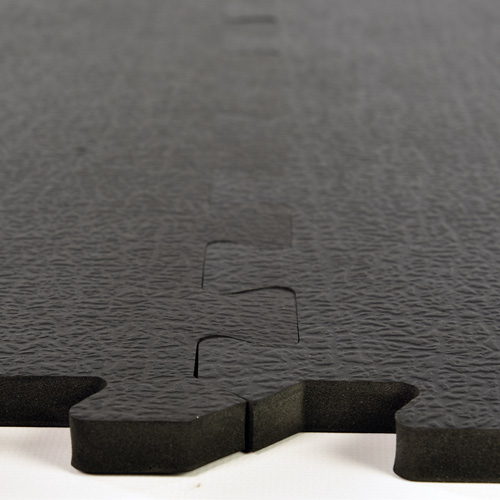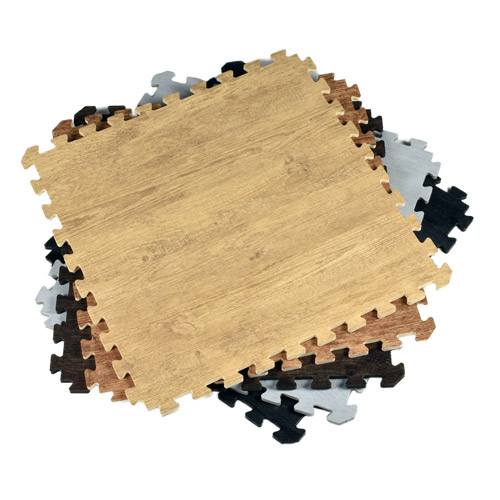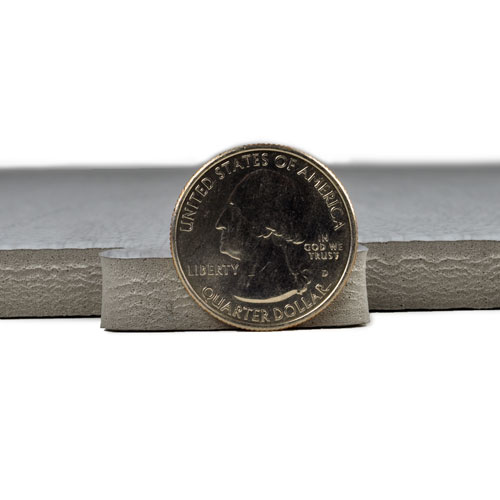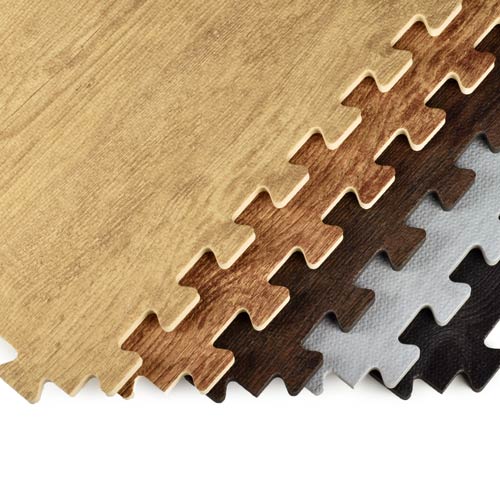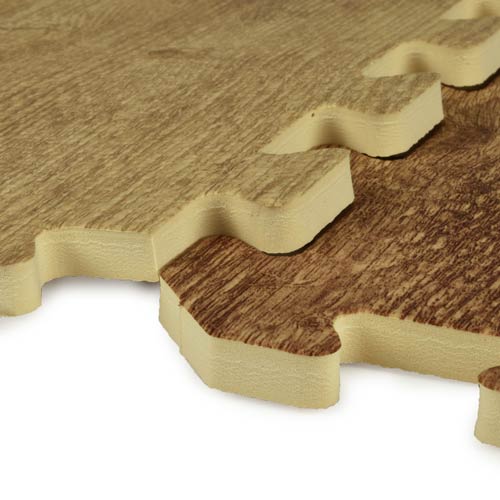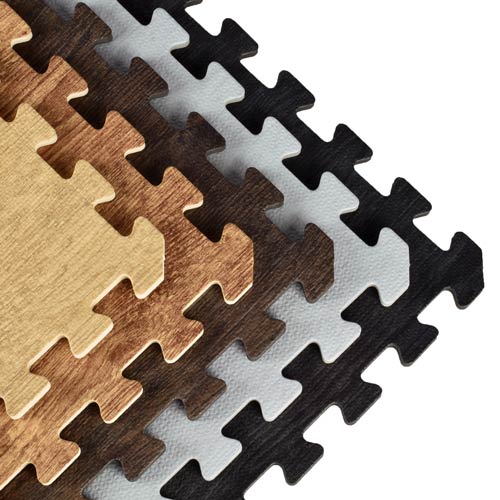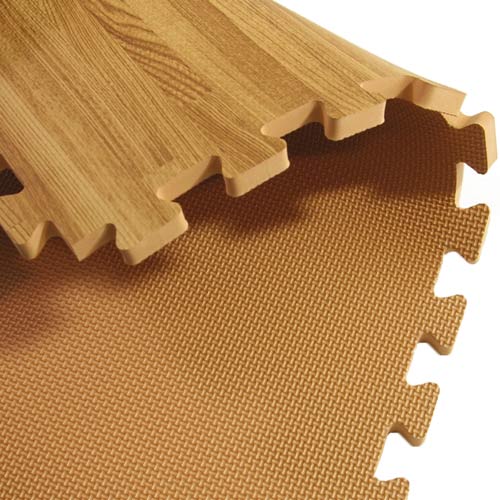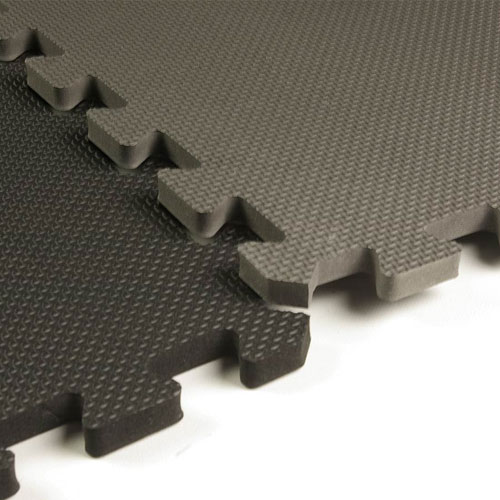 Thin
EVA foam mat
varieties are often used for regular/decorative or gym flooring. They range in thickness from 10mm thick to ½ inch thick.
Of the thin eva foam mat products available at Greatmats, the following options are among the best selling:


These products are made from the best materials and are used for many different types of applications. They are affordable, easy to install, and a breeze to clean and maintain.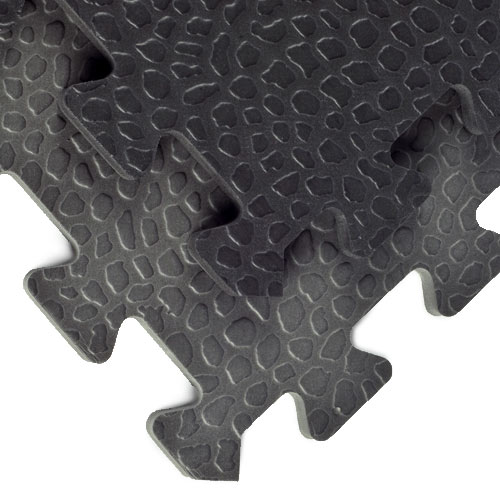 Home Gym Flooring Tile Pebble top is a 10mm thick product for home gym floors. Made of high density EVA foam material, it's durable enough for constant use under heavy exercise equipment.
This thin EVA foam mat is lead and latex free and has a super durable top texture pebble design that offers slip resistance and traction. It's lightweight, portable, and easy to install with its interlocking connection system.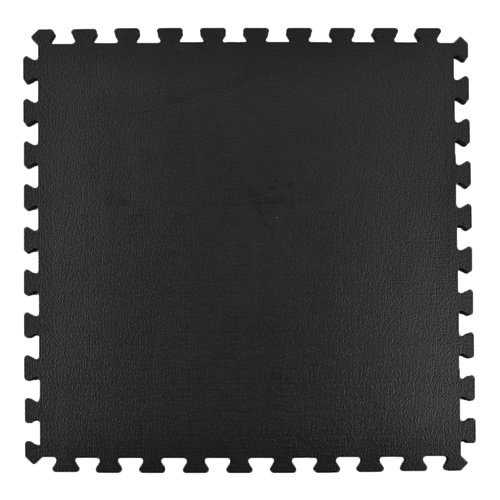 Sport Plus Designer Foam Tile is 13/32 or about ⅜ inch thick. It's a great thin mat to use for workouts and exercise programs to not only protect the existing floor, but to also provide extra protection for the user.
This attractive black mat can be used alone, or, as an underlayment under a dance floor. It's an affordable solution that offers an easy, DIY interlocking puzzle design that is very easy to assemble. These mats deliver outstanding fatigue relief and impact absorption, allowing athletes, dancers, and weight lifters to participate in longer and harder workouts.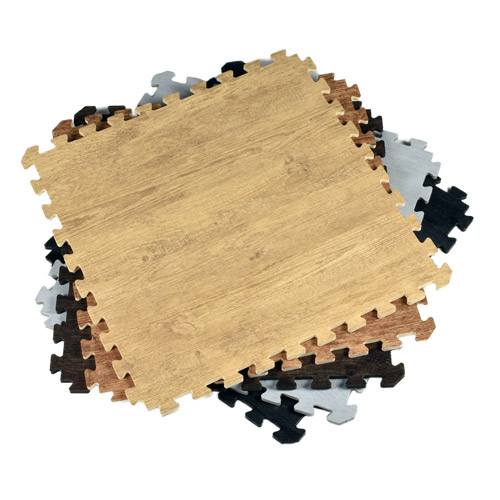 Wood Grain Foam Tiles are 7/16 inch thick tiles that offer an affordable flooring solution suitable for multiple applications. It's a wood look tile flooring product that delivers the perfect blend of comfort and aesthetic appeal.
This closed cell foam mat resembles realistic, rich hardwood in a low maintenance product that's waterproof and free of lead and latex.
Available in gray, black, and a variety of wood grain patterns, these tiles compliment any decor or style preference. They are simple to install and can be used in virtually any area in the home.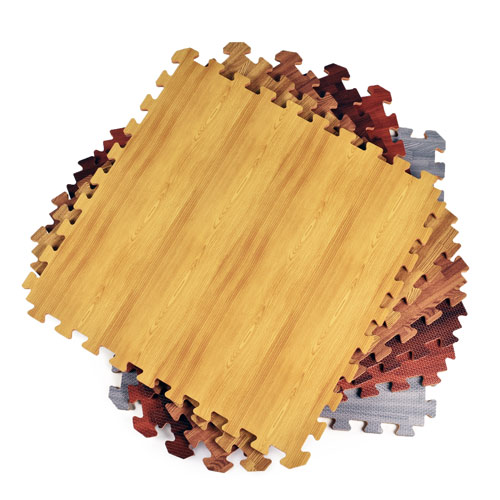 Reversible Wood Grain Foam Tiles are also ½ inch thick. This faux wood product is high quality, durable, and dependable, and it is a flooring solution that is extremely versatile and popular among Greatmats' customers.
This thin EVA foam mat offers a very comfortable flooring surface that is affordable and easy to clean and maintain. Compared to traditional hardwood, installing this product is a great one or a quick, DIY process. Once installed, the floor provides anti-fatigue and insulative benefits, and it is also durable and waterproof. With one side showcasing a wood grain design and the reverse side boasting a thatch surface, either one will offer a great surface on which to stand or relax.
Greatmats - For The Best Thin EVA Foam Mat Products Available!
The thin EVA foam mat products featured are some of the most popular and best selling products at Greatmats. They are aesthetically pleasing, high performing, affordable, easy to install, versatile, durable, and a breeze to clean and maintain. If you're looking for workout or exercise mats, or a faux wood flooring solution, the highlighted foam mats are a great place to start.
Aside from the foam mat products highlighted, Greatmats offers a wide variety of other thin mats and tiles that are also high quality and easy to install and manage. From additional foam products to rubber mats and flooring rolls, artificial turf, and foam backed carpet, there are flooring solutions for virtually any product and space. Regardless of the product you choose, you will enjoy a flooring option that is top notch when it comes from Greatmats.
If you would like to discuss these or any other options, just contact the friendly and knowledgeable customer service team. They can send you samples, answer questions, assist with ordering, and help you decide which product is the right one for you.