What Are The Disadvantages Of Rubber Flooring?
By Lisa Hobbie Created: January, 2022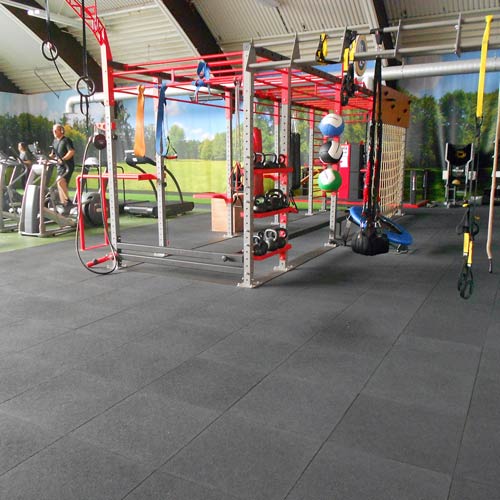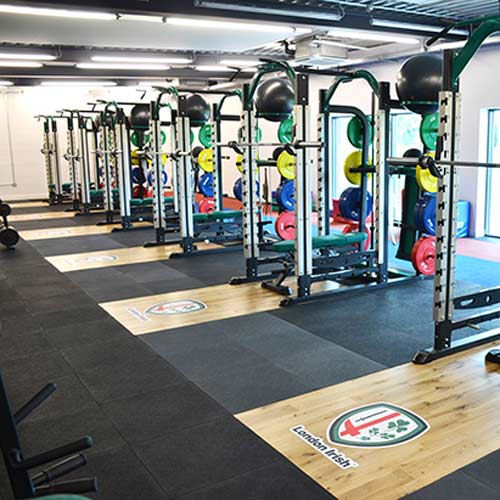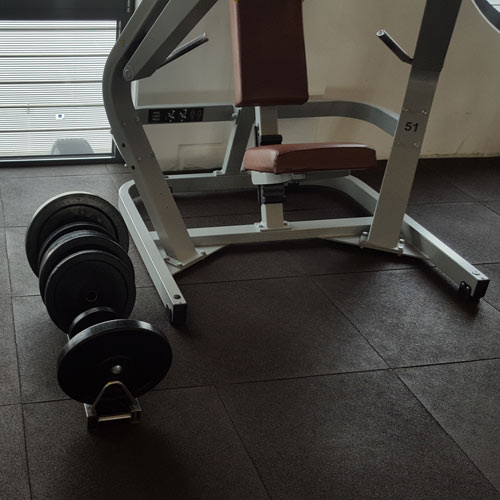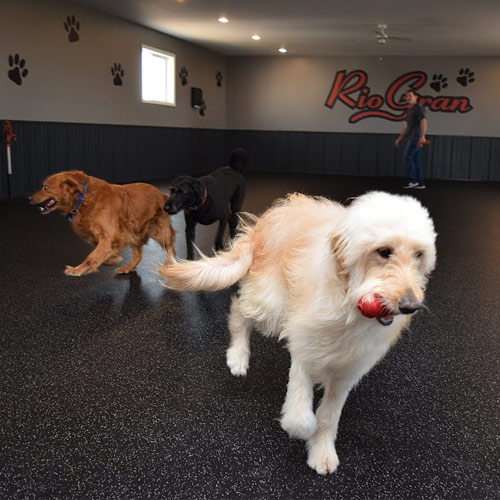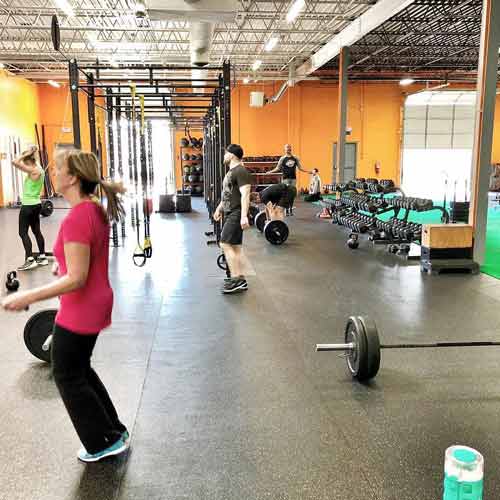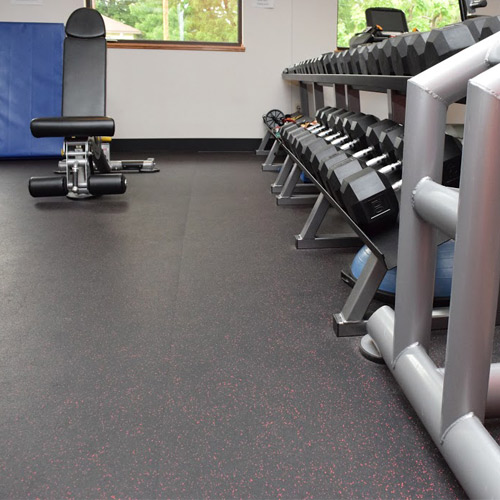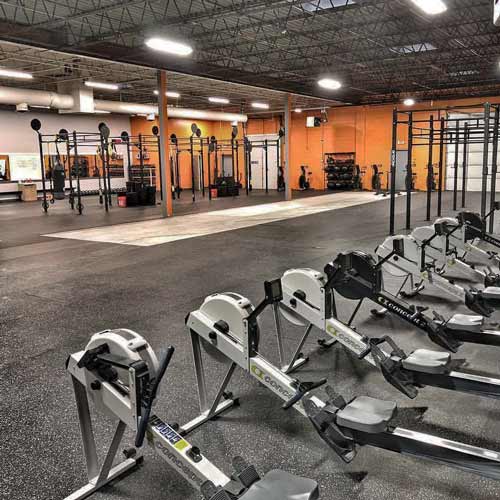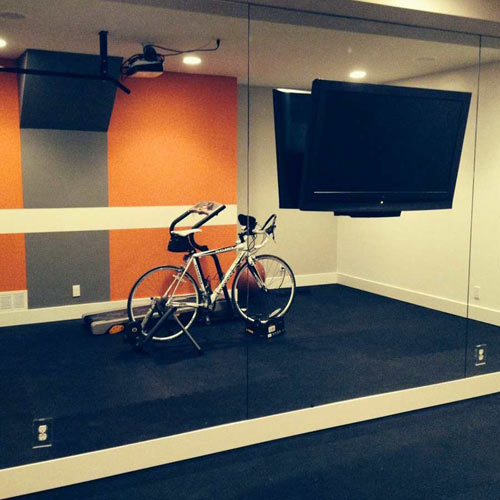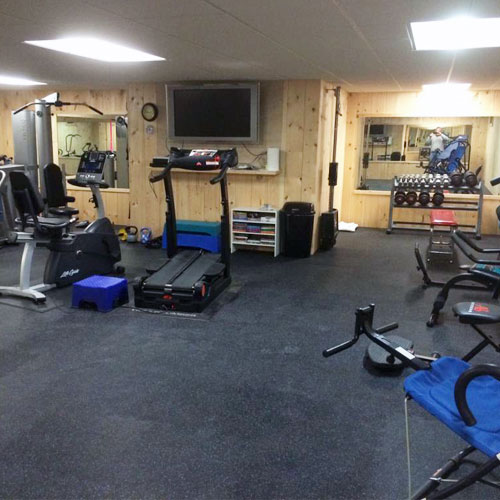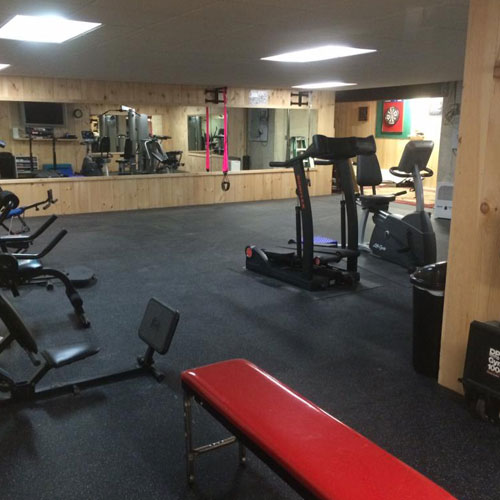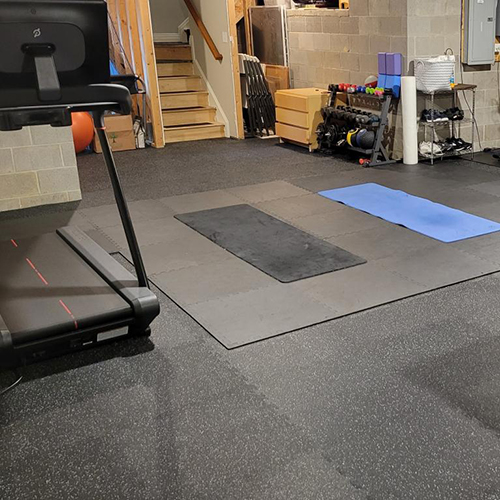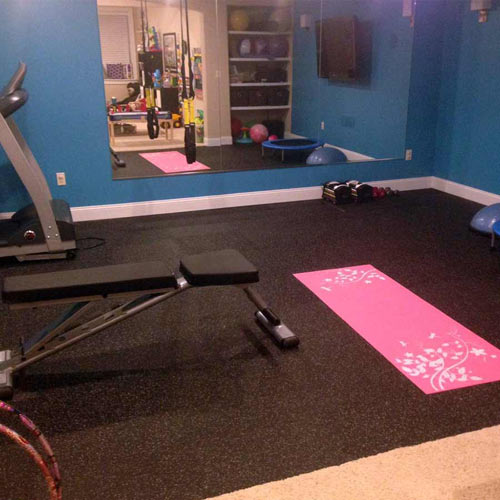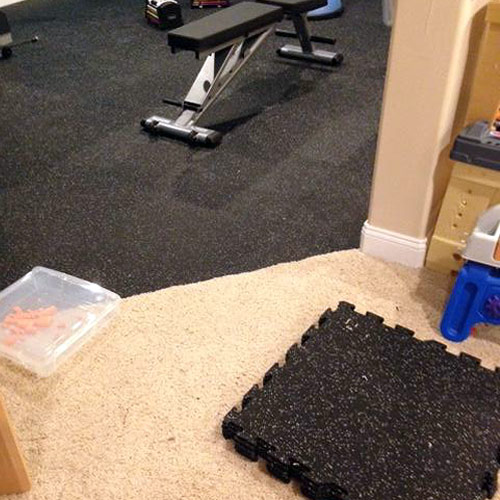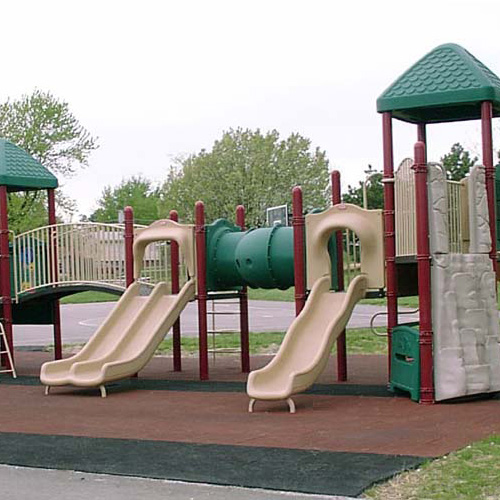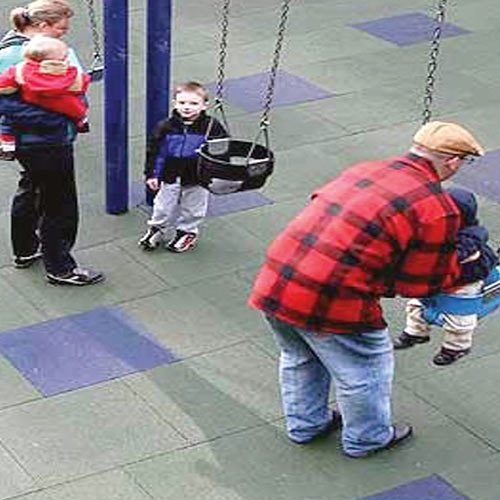 Rubber is one of the most popular and durable flooring options that is suitable for numerous different applications. It's low maintenance, affordable, dependable, and eco-friendly.
There are so many advantages to using rubber flooring. However, it is not without its disadvantages.
Rubber Flooring Cons
Rubber flooring tends to be quite heavy, sometimes making it difficult to maneuver. This heavier weight often means a higher shipping cost. This can be combated, however, by choosing rubber tiles instead of heavier mats or rolls.
Many rubber products tend to have a strong, somewhat unpleasant odor. Although this does tend to decrease over time, it can sometimes be quite off putting. That is why some people choose plastic, foam, or even carpet tiles in closed in spaces where the smell would be too much for them.
Once installed, some rubber products do not offer a seamless look.
Smooth, untextured rubber flooring can be very slippery when wet.
Although rubber is popular for gym use and known to be shock and impact absorbing, it is hard, so it isn't the most comfortable flooring. Where EVA foam tiles and raised PVC flooring options offer a soft and cushioned surface, rubber does not.
Rubber is not good to use under vehicles. Automotive fluids can damage rubber, and there is too much traction with tires. Plastic is a better option when choosing flooring for a garage or under a vehicle.
If you want a color other than black, that can be quite expensive - especially the greater percentage of color flecks in one color. If you really want colors, PVC plastic or EVA foam may be better options.
Where many plastic modular tiles and other alternatives can be installed over carpet, rubber is not a great choice for this type of use without extra preparations being taken.
Although the disadvantages do exist, as they do for all types of flooring, the
rubber flooring solutions at Greatmats
are still fantastic to use for so many settings and purposes.
Greatmats Popular Rubber Flooring Products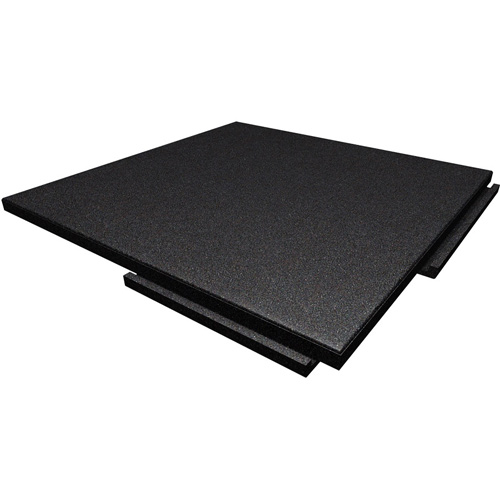 Sterling Athletic Rubber Tile 1.25 Inch Black is a durable, versatile solution for indoor or outdoor recreation or workout areas. They are high performing, attractive tiles that offer a commercial, professional quality product with their reliable interlocking design and top notch manufacturing.
The tiles are 1.25 inch thick tiles and 2x2 feet and with a Shore A 60 hardness. They can be used in a gym, weight room, or fitness center, or, on a patio, deck, or more.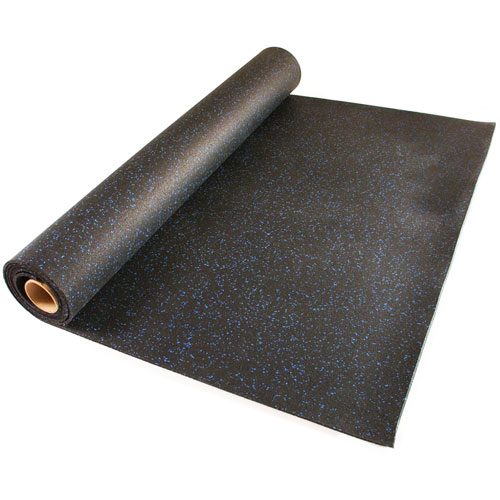 Rubber Flooring Rolls 3/8 Inch 10% Color Geneva Per SF offer a non-slip, made-in-the-USA, low-odor rubber flooring solution that is perfect for gyms, physical therapy clinics, rec rooms, schools, and more. This is an eco-friendly solution that is made of recycled rubber content and contributes to LEED points.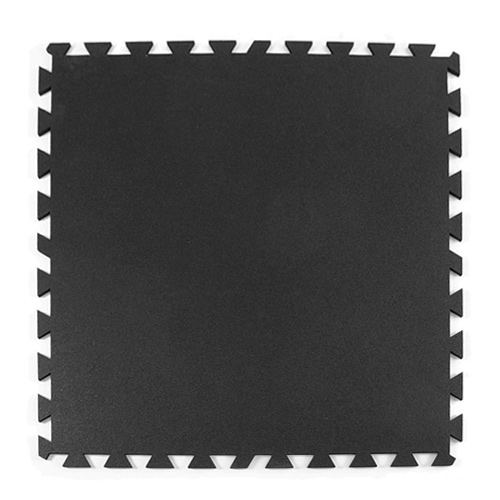 Rubber Tile Utility 8 mm Black Mix are double-sided, square mats that can be used for garage floors, basements, weight rooms, shops, or industrial settings. They are very large and have precision waterjet cut interlocks for a super tight fit.
These mats are made in the USA, affordable, and have a non-slip surface. They offer a comfortable surface to walk or stand on, they are eco-friendly, and they provide a level of insulation from a hot or cold floor. They have a material density rating of Shore A 60, which guarantees they will be stronger than average utility flooring tile.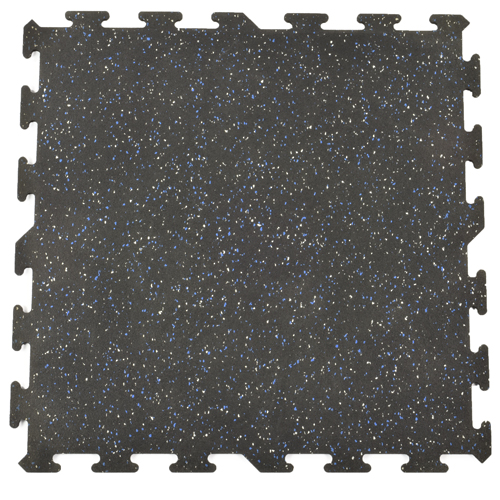 Interlocking Rubber Floor Tiles 2x2 Ft x 8 mm Color are versatile, durable, interlocking rubber utility flooring mats that are made in the USA. They are easy to install, clean, and maintain.
These rubber tiles are commercial grade and suitable for weight rooms, commercial gyms, home gym floors, basement floors, garage floors, and more. They are easy to install without adhesive, and they are 8mm thick and made to withstand exercise equipment and intense workouts.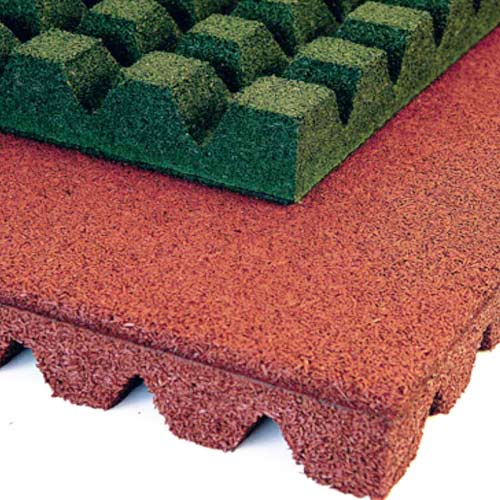 Bounce Back Playground Tile 1.75-2.5 Inch Black outdoor interlocking rubber tiles deliver a non-slip surface for kids to run and play on. They are made in the USA, IPEMA rated, and UV resistant. It's a green product that, when you select the 2.5 inch thick version, offers a 6 foot ASTM fall height rating. They also offer ADA accessibility when used with the available ADA border ramp edging.
Greatmats - For The Best Rubber Floor Products
The featured rubber products are some of the best and most popular products offered at Greatmats. They represent a variety of thicknesses and suitable uses, and they are made to look great, perform well, and last.
If you have questions about the featured products and want help deciding which one may be the right one for your space, just reach out to the team at Greatmats. They will answer any questions you have and provide you with the information you need to ensure you're getting the best option for your project.