What Are The Best Types Of Flooring To Install Over Tile?
By Lisa Hobbie Created: June, 2021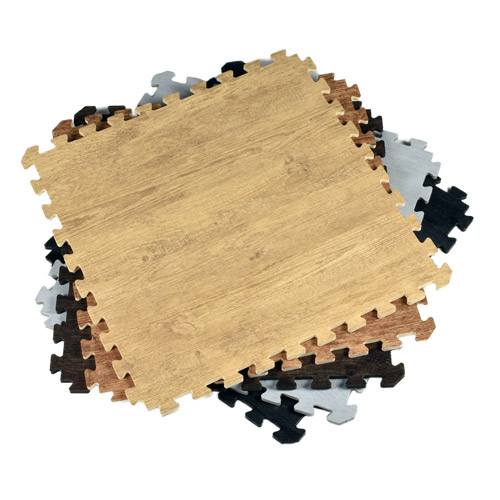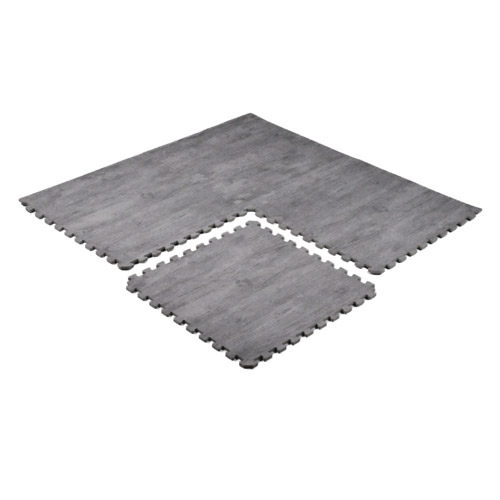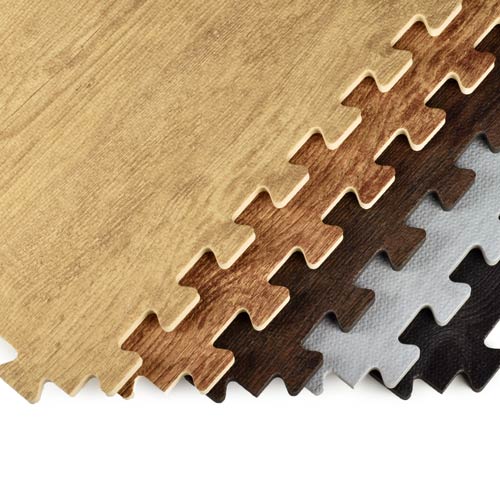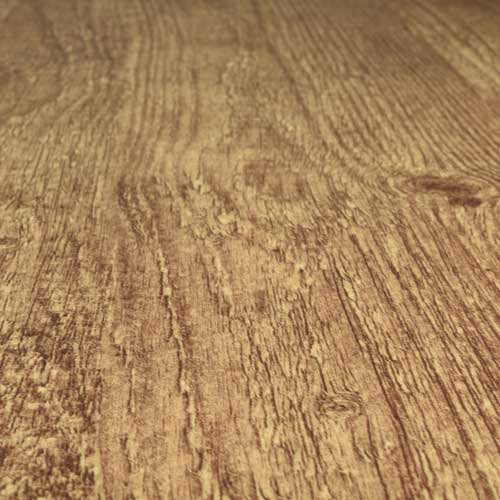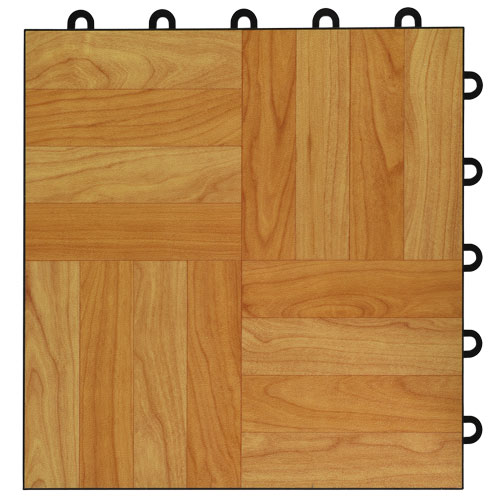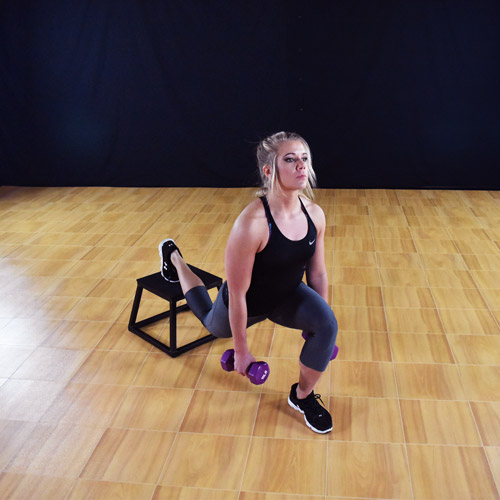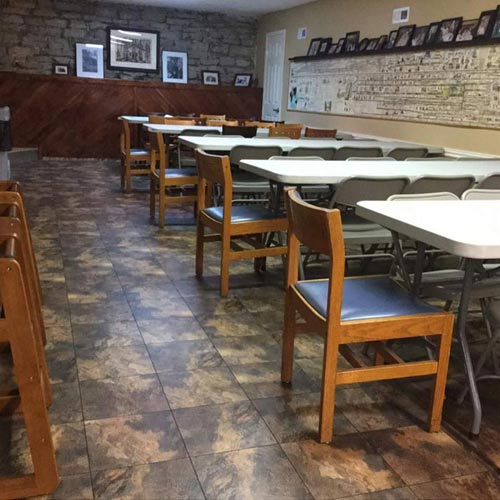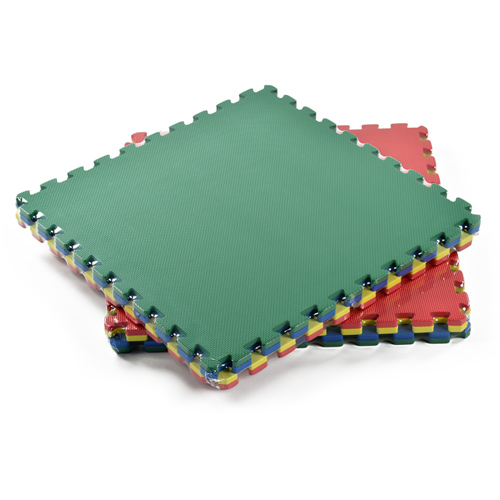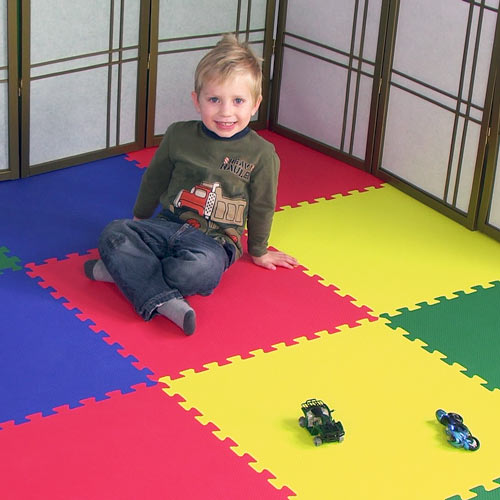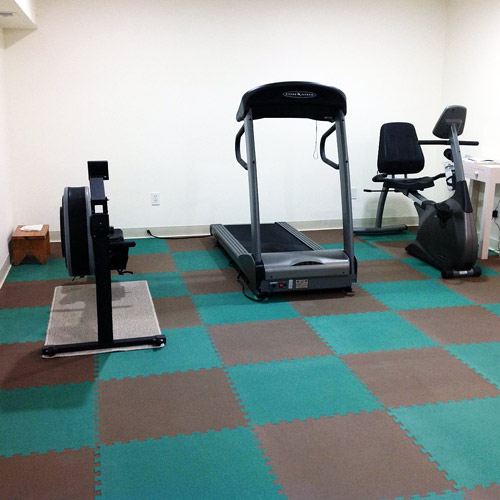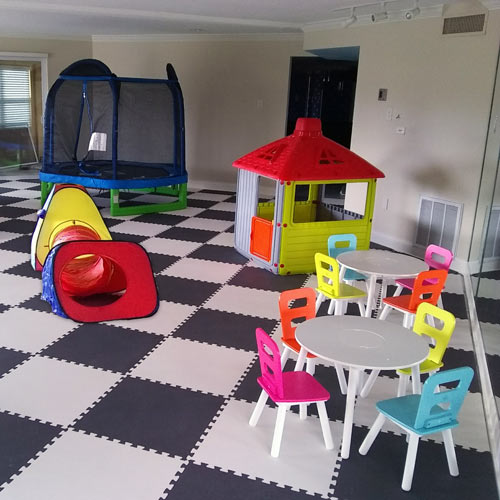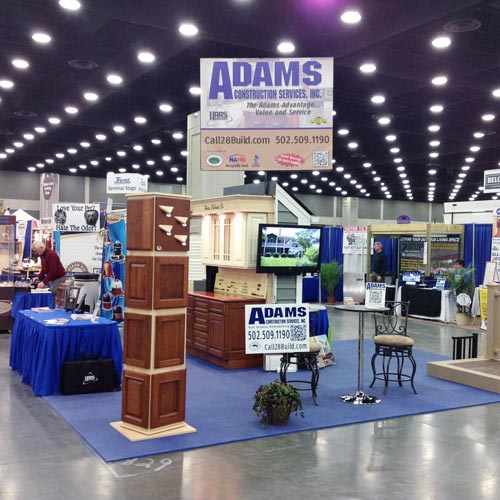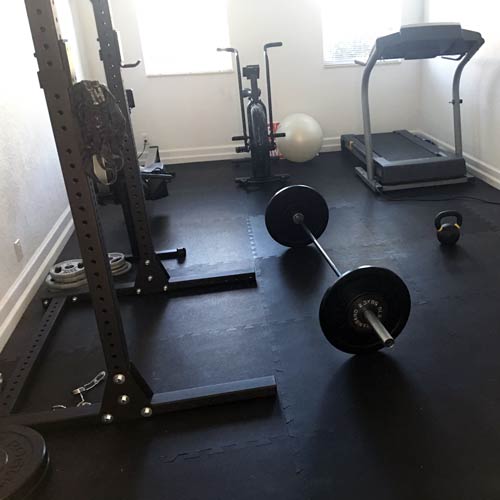 If you have porcelain, ceramic, vinyl, or cork tile that you are looking to update without removing it, there are great solutions to install over it.
Greatmats offers a number of solutions for
flooring over tile,
including
Foam Tiles,
Rubber Tiles & Rolls,
and
Plastic Flooring Products.
There are so many options from which to choose, with the most popular products to follow.
Foam Flooring Over Tile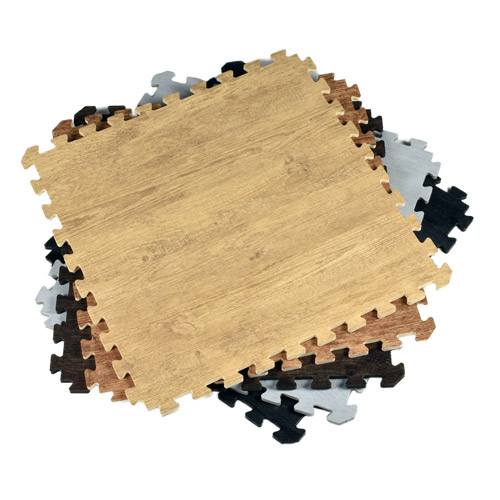 Wood Grain Foam Tiles come in many different wood grain designs and can quickly and easily be installed over an existing tile floor. Simply lay them in place and connect them like you would pieces of a puzzle for an instant floor that is cozy and durable.
These foam tiles resemble a hardwood floor, but they are made of closed cell foam that is lead and latex free. The tiles are lightweight and waterproof, and they are easy to clean and maintain.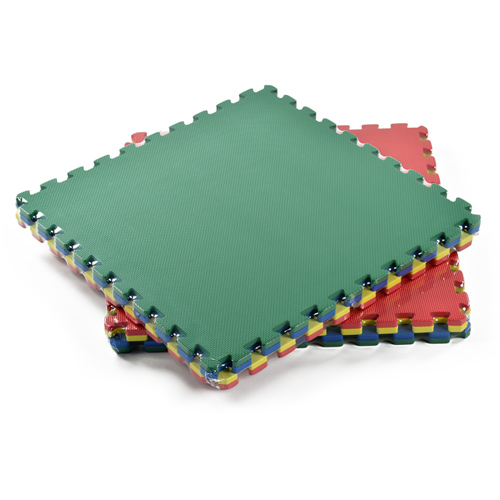 Foam Puzzle Play Mats are a great option if you want to add a pet and kid proof surface to an area of your home where tile exists. They are waterproof, soft, and available in 3 colors. They, too, are lead and latex free.
These foam mats have tight fitting interlocking tabs and offer just enough shock absorption to provide a softer landing should your child trip and fall. They also offer traction for kids and pets with a scuff-resistant surface texture.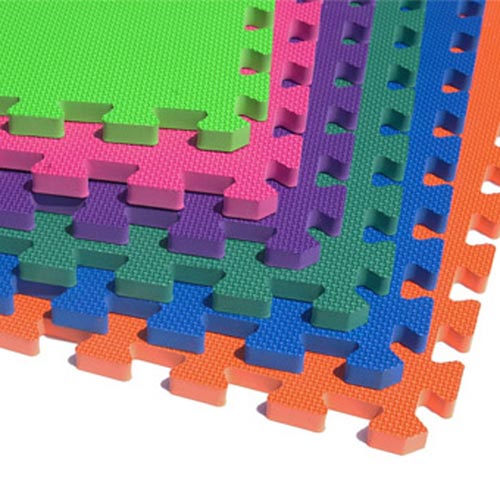 Premium Foam Kids & Gym Mats offer a solution that can quickly and easily transform any room into a safe, vibrant, and cushioned one. These mats are ⅝ inch thick and deliver a thermal insulation layer, noise suppression, and waterproof qualities. They are also stain resistant and shock absorbing, and they come in 15 different colors.
These foam mats feature a thatch surface texture and withstand constant use. They resist scuffing and come with a 1-year warranty against product defects.
Rubber Flooring Over Tile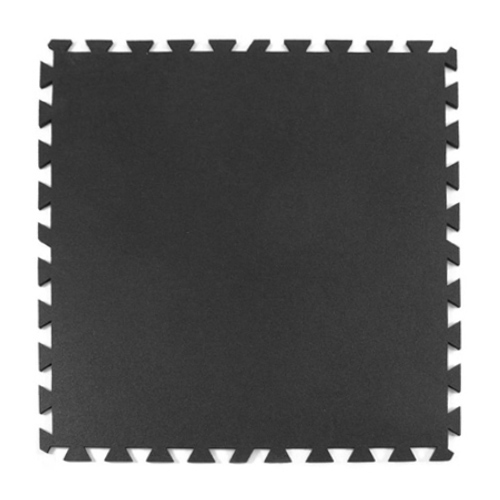 Geneva Rubber Tile is a gym flooring product that is great to install right over existing flooring. Made from the highest manufacturing quality, this floor is one that looks great and performs well with tight, interlocking seams.
Once installed, these tiles will remain perfectly in place. They are made to work well in a home or commercial gym setting, so they will endure heavy use and abuse. They are made in the USA from recycled rubber, and they have a very low rubber odor, making them suitable for almost any area of a home or business with an existing tile floor.
Weight Room Rubber Tile
is the product to choose if you're looking for one that will provide ultimate protection of a tile floor. Made to endure the toughest punishment from weights and fitness machines, this rubber flooring with interlocking tabs will not disappoint or underperform.
This tile is made in the USA of 100 percent recycled rubber content and has precision waterjet cut interlocking tabs that deliver an easy-to-install, no-adhesive-required product. It can be used for wall-to-wall installations or island installations and is what you want when the toughest of interlocking rubber flooring is required.
Plastic Flooring Over Tile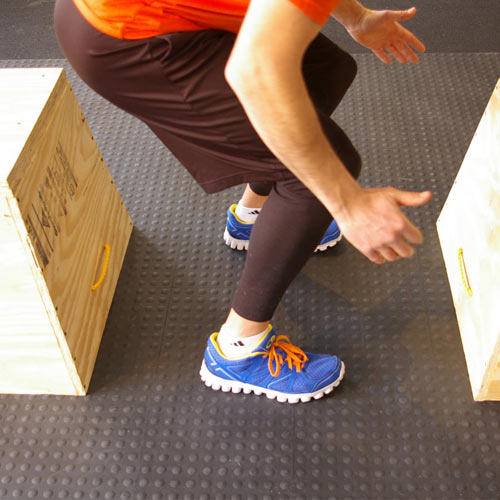 StayLock Tile Bump Top is a fabulous plastic flooring solution that can float over an existing tile or other floor. Featuring a bump top surface texture that is slip resistant, it works great in a workout room, kitchen, or family room space where kids and pets will be running and playing.
This floor is tough, but it also offers cushioned support. Made from durable and flexible PVC, and it can quickly and easily be installed over existing surfaces without any special underlayment. The result is a floor with a tight and virtually seamless fit that will not unintentionally separate. It's also waterproof and delivers ergonomic and anti-fatigue properties.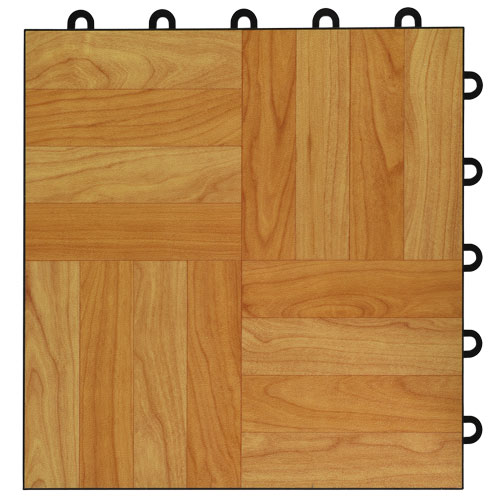 Max Tile Raised Floor Tile is a vinyl on plastic product that will look and perform great in virtually any tiled area of the home.
Perfect for a basement, kitchen, or other damp environment, this modular floor resembles a shiny hardwood floor that will never need to be resurfaced or refinished.
These easy-to-install tiles are durable and versatile, and they are designed to allow water and air flow underneath - which prevents the growth of mold and mildew. It's also a product that you can install and disassemble, as it is well suited for repeat installations.
Greatmats - For The Best Flooring Over Tile
The products highlighted are among the best and most popular if you're shopping for solutions to go over tile. There are other vinyl plank, peel and stick, and laminate products that would also work, so if none of the highlighted products excite you, reach out to the Greatmats' staff to also inquire about those.
No matter which product you choose, you can be confident in your investment when it comes from Greatmats.