What Are The Best Outdoor Gym Mats?
By Lisa Hobbie Created: January, 2021 - Modified: September, 2023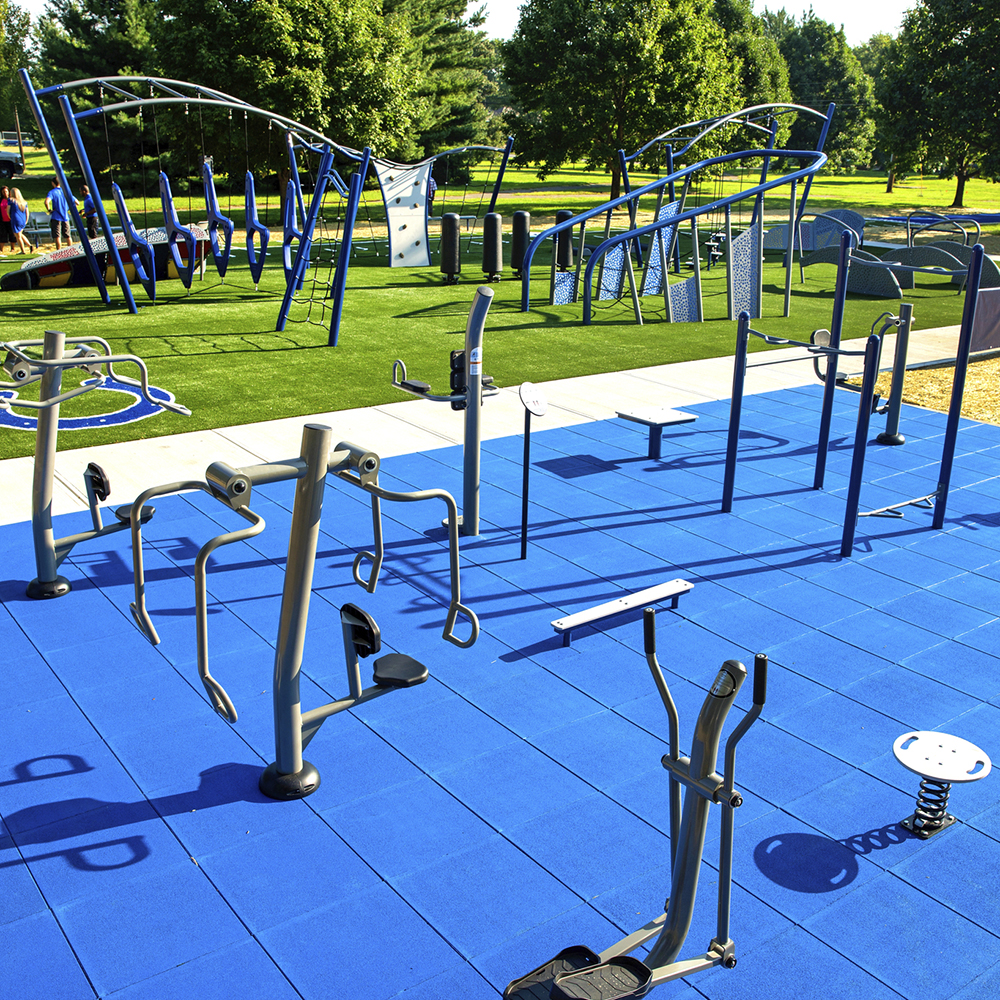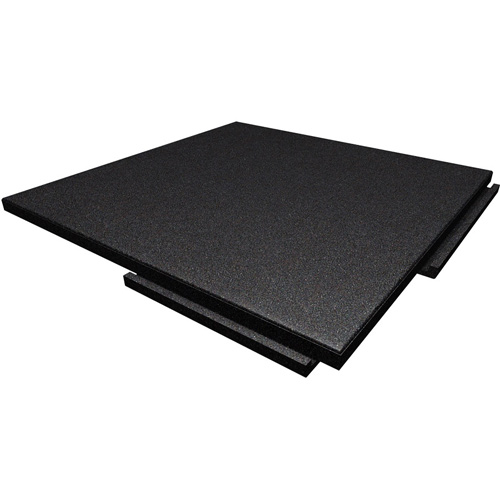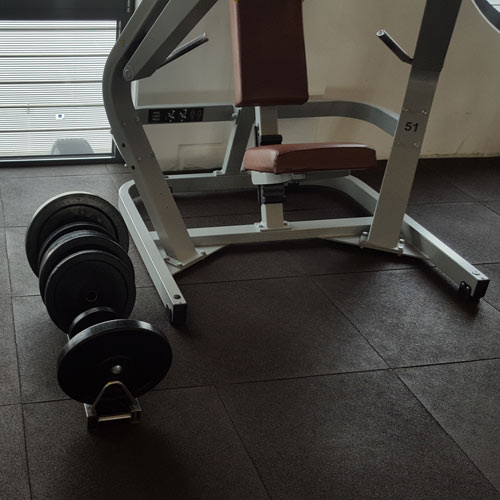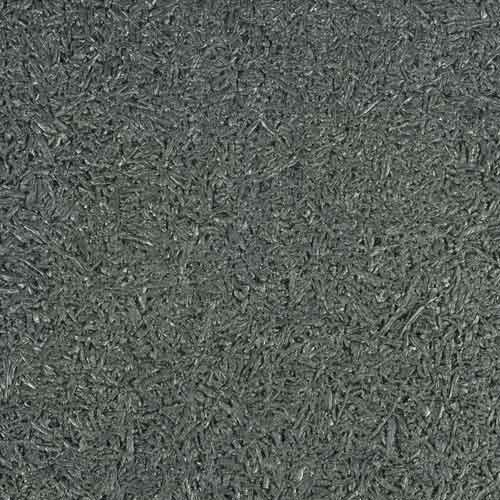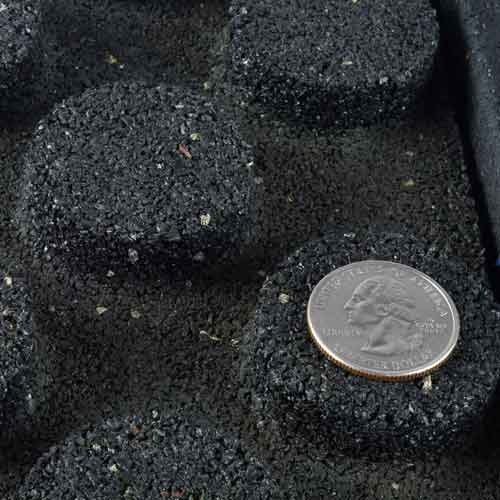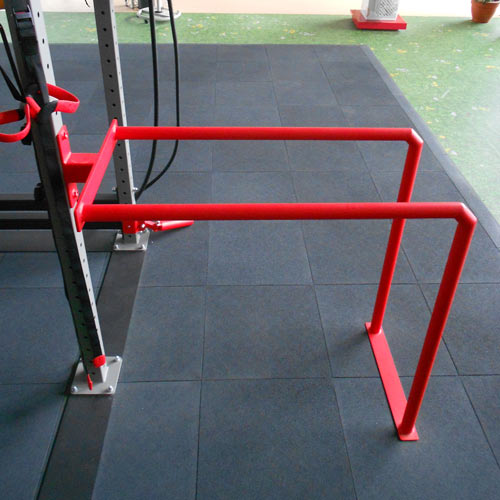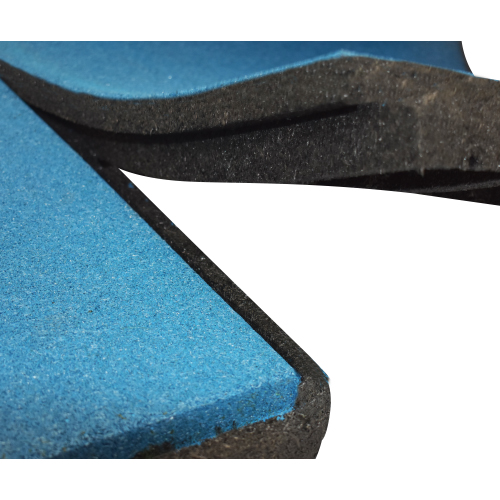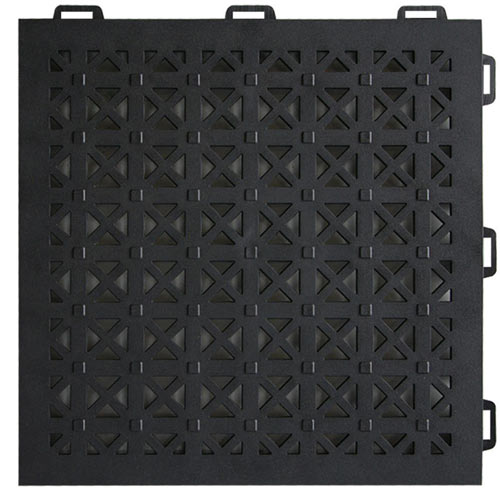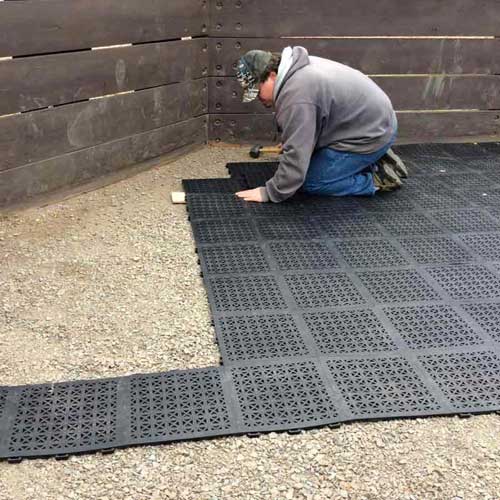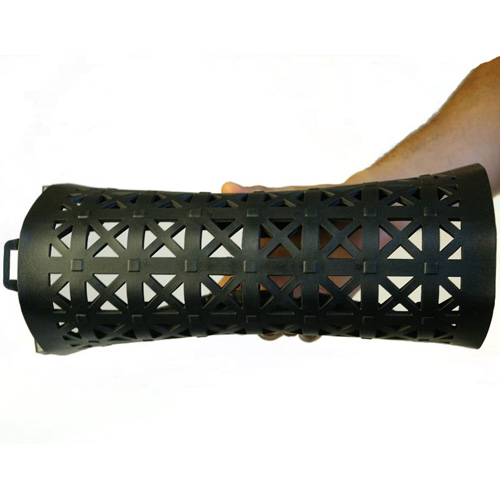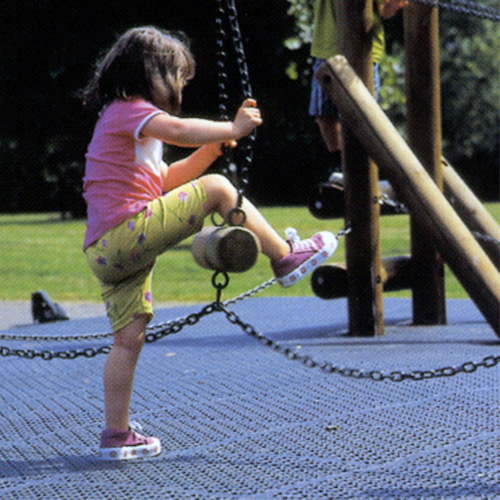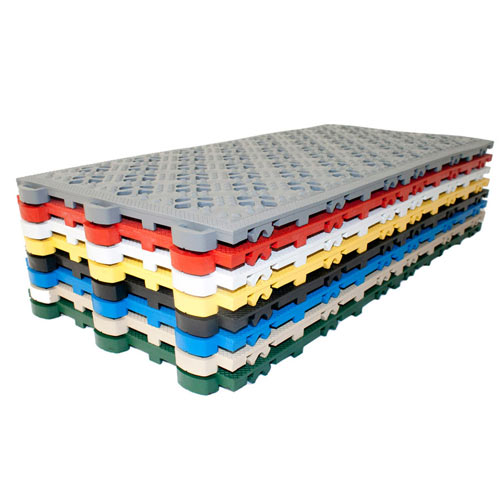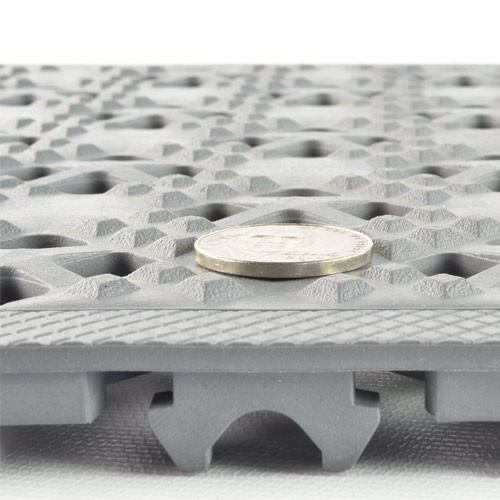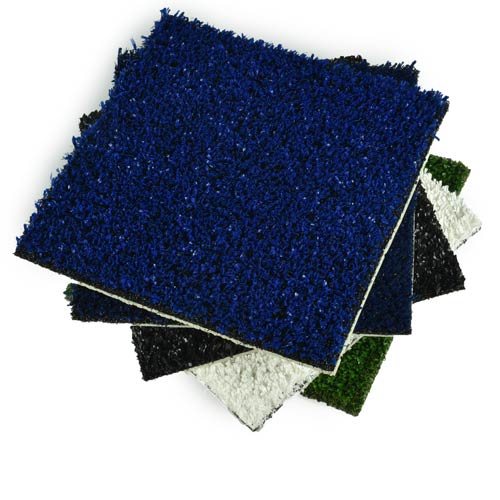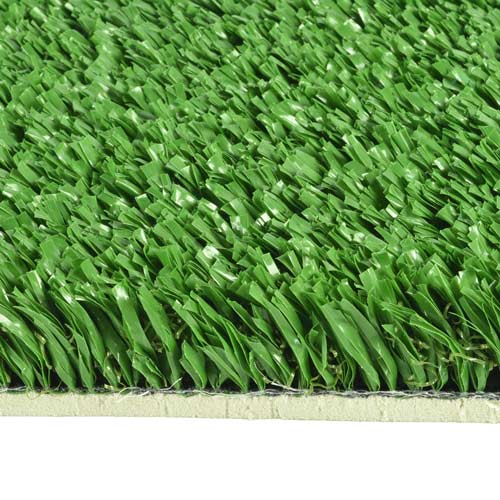 Outdoor gym mats and flooring are super essential in providing safe and comfortable surfaces on which to participate in athletics, sports, and playtime. Aside from outdoor playgrounds and sports courts and arenas, outdoor gym mats are used in other settings, as well. For example, since the outbreak of covid and social distancing regulations, many gyms and fitness instructors have taken their group workouts and classes outdoors. Where the fresh air and beauty of the outdoors are appealing, sometimes working out on uneven ground, a hole, mulch, or other ground surface vs. a flat one is less than ideal.
Greatmats offers a selection of outdoor gym mats that provide a perfect surface on which to work out and participate in athletics, with the following six being among the best:
Each of these 6 products offers a variety of applications and benefits, which we will highlight.
What Are The Best Outdoor Rubber Mats?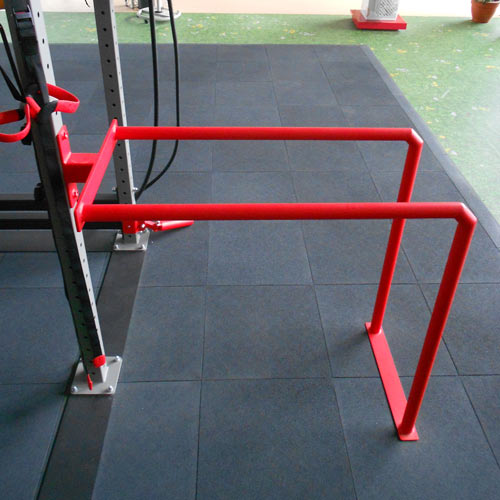 Sterling Athletic Rubber Tiles
are a great option if you want a product that is suitable for indoors or outdoors. This professional quality flooring features an interlocking design and high-quality manufacturing. Outdoors, it can be used as patio or deck flooring, or, to create a space for fitness and athletics. It's also suitable for indoor weight rooms, gym floors, locker room floors, and fitness studios.
Each tile is 2x2 feet and 1.25 inches thick, allowing for a fast installation. The product provides a clean, straight-line finish between each tile as the edges are hidden underneath, and there are border and corner ramps available in black to provide a finished edge.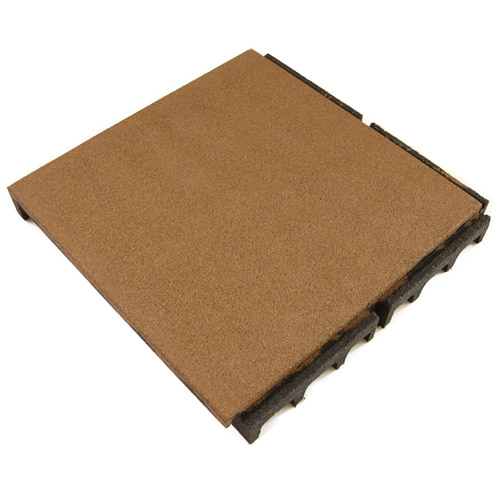 Blue Sky Playground Interlocking Tile
is an outdoor rubber flooring product that provides a safe and comfortable space to play or workout on. This option is made in the USA from recycled rubber content, is UV resistant, and features a 5-year limited warranty. It has the ability to replace areas that wear down due to heavy or misuse - without having to replace the entire surface like you do with some other playground floors. This product also provides an excellent, non-slip safety surface, and the 2.25-inch and thicker mats feature fall-height ratings for indoor or outdoor usage. These mats are virtually maintenance-free.
What Are The Best Outdoor Plastic Mats?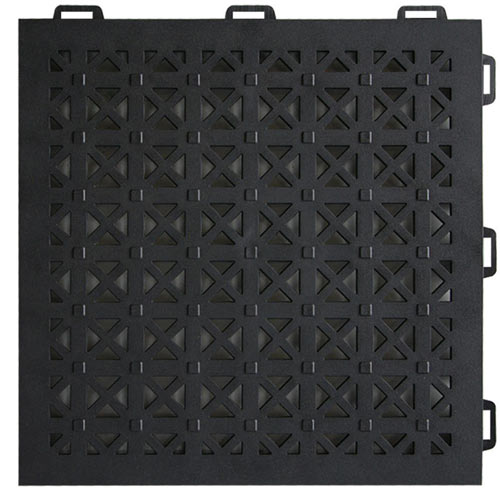 StayLock Perforated Tile
is a plastic tile option that has a rubbery texture. These are designed to allow for premium drainage in an outdoor setting. They are made of PVC plastic and are 9/16 inch thick. They work in many athletic and outdoor play settings, as they provide anti-fatigue benefits, traction, and comfort - even when walking or standing on them with bare feet or when the surface is wet.
These tiles are connected with a loop-and-tab system that creates a floating floor that prevents slippage and separation. This product allows for an adhesive-free installation, and it can be cut to fit wall-to-wall installation. Optional border and corner pieces are available.
These outdoor gym floor tiles are made in the USA, come in many different colors, and are waterproof.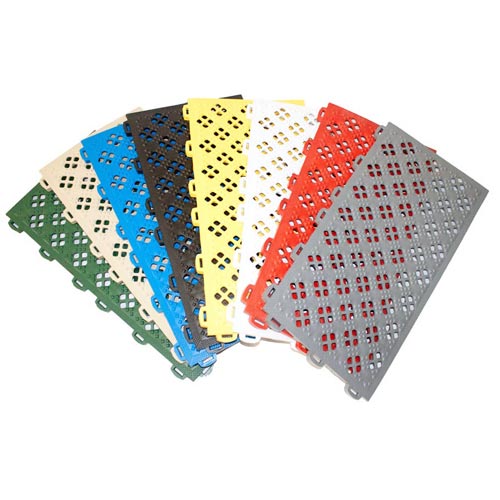 Ergo Matta Outdoor Perforated Tile
is among the most popular patio floor covering options that come in vibrant and bright colors, and it can be used for many a gym, athletic, or playtime outdoor area. It's made of non-absorbent PVC and features a 20-inch ASTM fall height rating.
It is environmentally friendly, being made from recycled material, and it can be installed on any hard, flat surface. The bright colors will not fade from direct sunlight, and the excellent drainage surface design keeps the outdoor gym mats looking clean and dry.
This cushioned flooring system is easy to install and suitable for cold or hot climates.
Greatmats Gym Turf Pro
is an economical option for outdoor or indoor turf applications. Suitable for agility, sled, and sports performance, this polyethylene plastic turf has a 5mm foam backing that gives athletes a great base layer of protection.
This product is easy to install and uninstall - allowing any area to be transformed in no time. It's nonabsorbent and UV treated and comes with an 8-year warranty.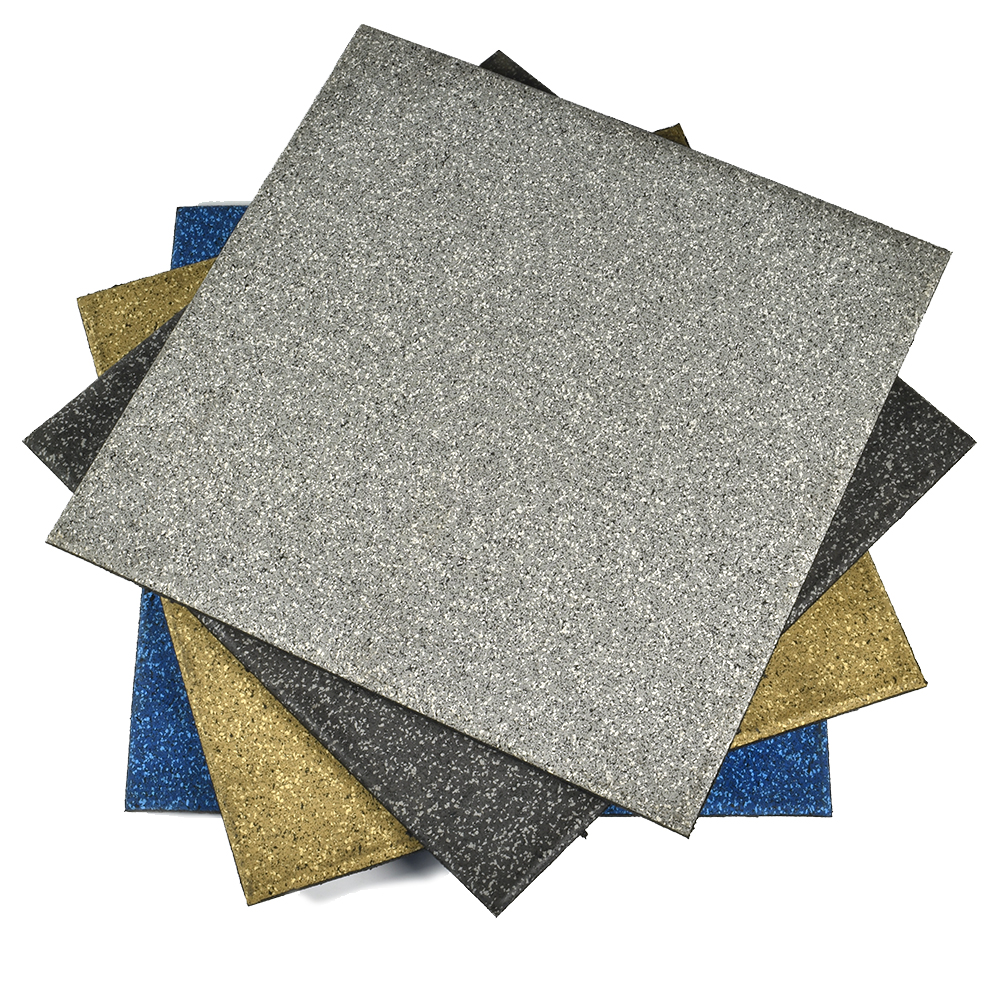 UltraRubber Weight Floor Tiles
in Premium Colors are a good way to go if you are set on a rubber outdoor weightlifting flooring. Aside from providing 1 inch of protection against the dropping of heavyweights, these tiles are available in lighter colors than the typical black flooring. This is beneficial in reducing the amount of heat they absorb from direct sunlight. Plus, they come with a 15-year warranty!
Greatmats - For Your Outdoor Flooring & More!
Aside from the various products highlighted, Greatmats offers the best variety of outdoor gym mats and flooring options that are easy to install. From heavy-duty large mats to various sizes of smaller horse stall mats and decking options, there is an option for just about any project.
With the many attractive, safe, and comfortable matting options to choose from, there are options to suit any design preference or budget. The team at Greatmats will help you find the flooring option that is perfect for your project!