What Are The Best Garage Gym Tiles?
By Lisa Hobbie Created: April, 2020 - Modified: September, 2023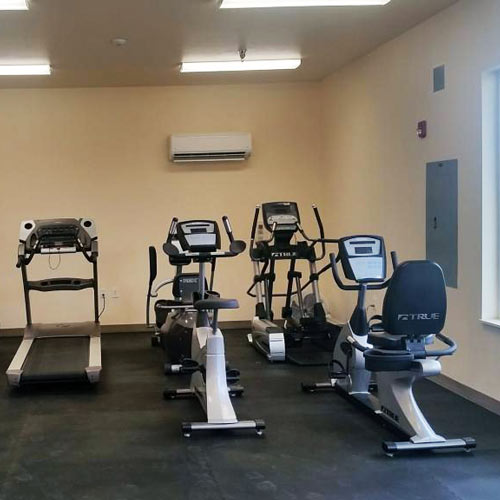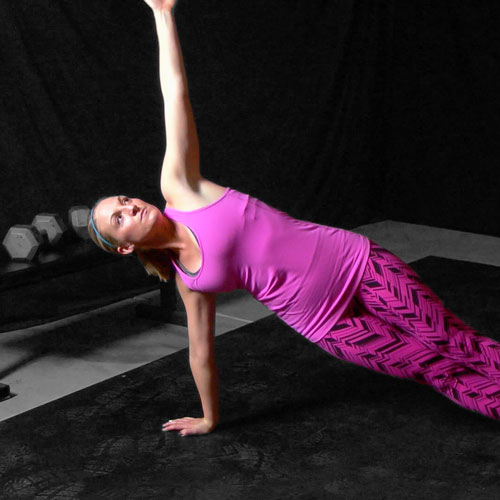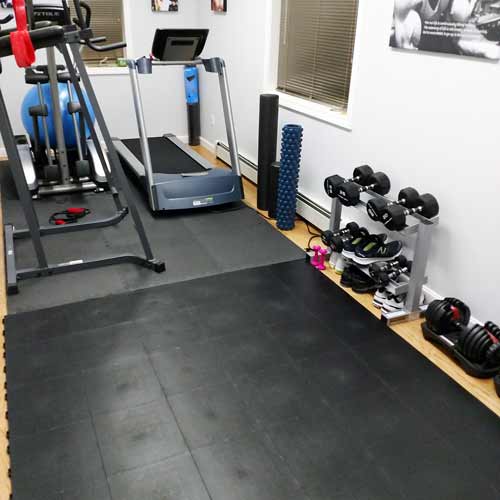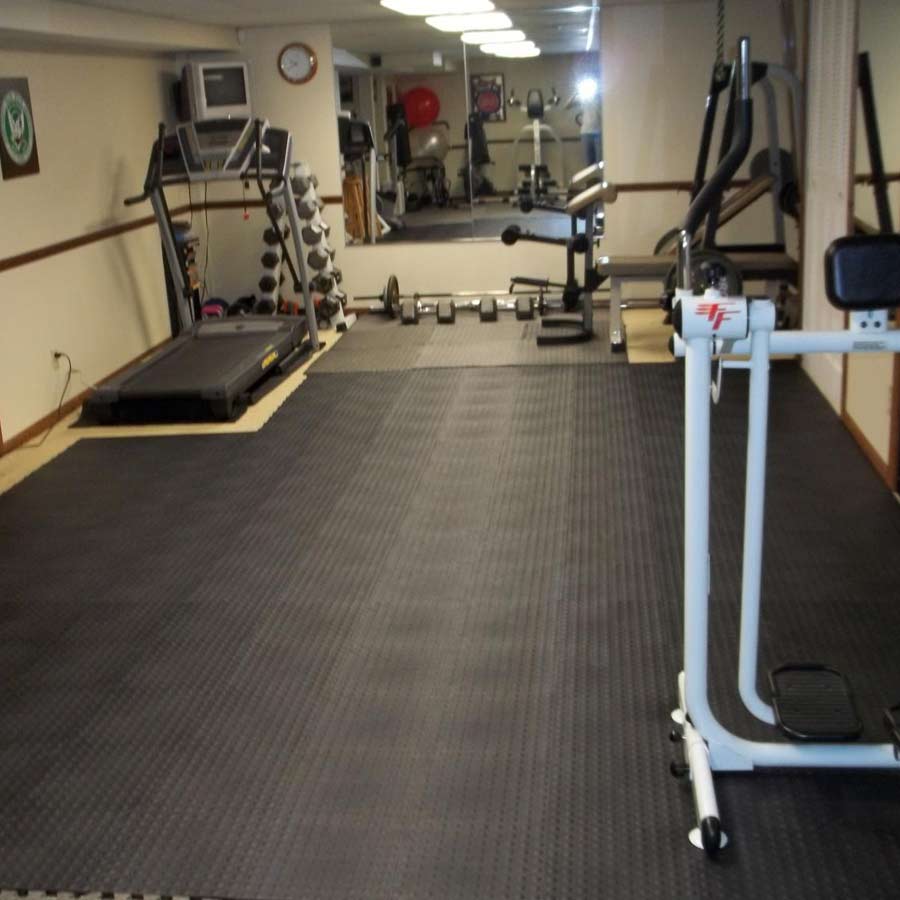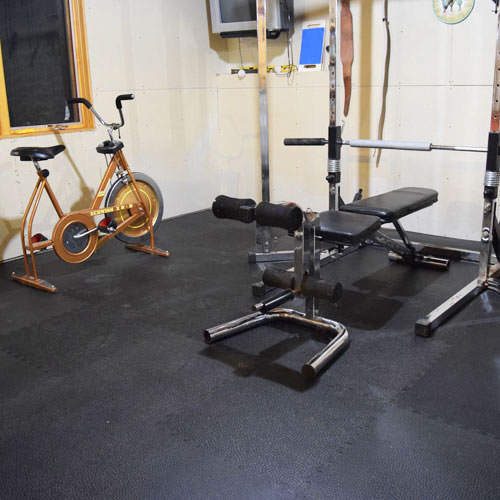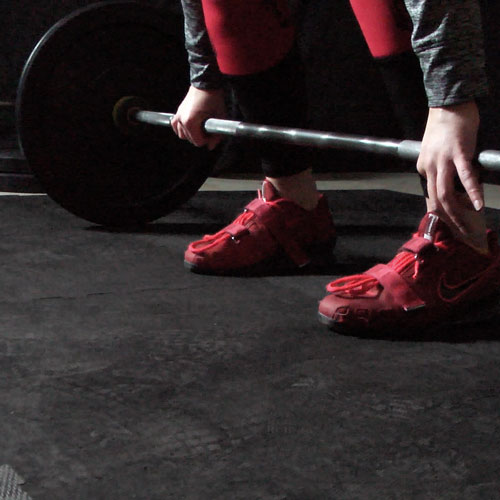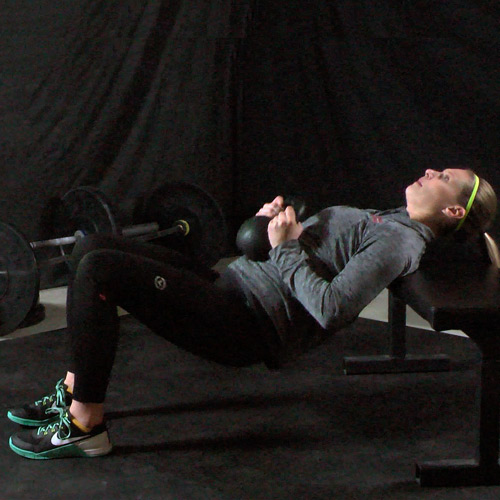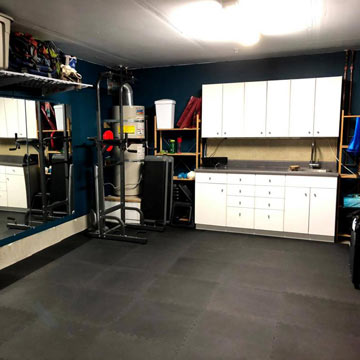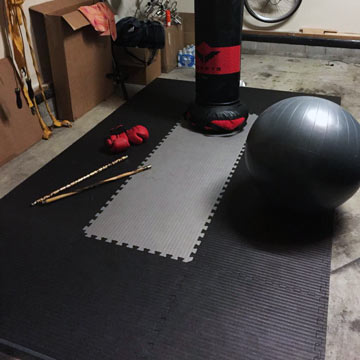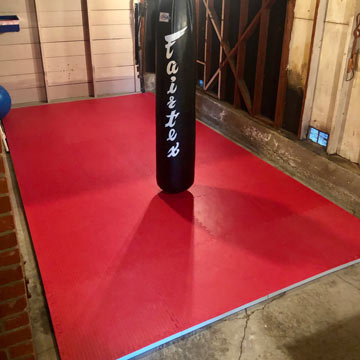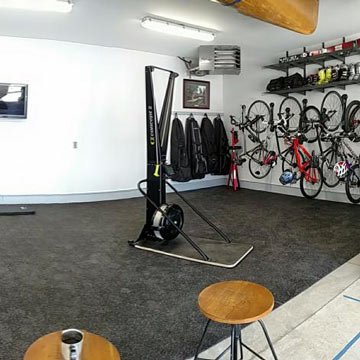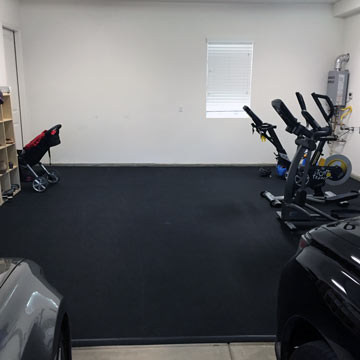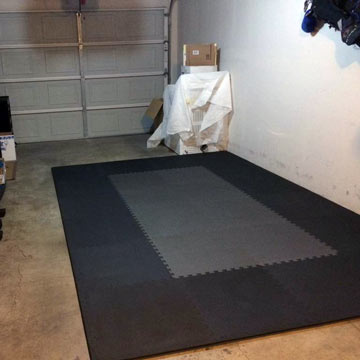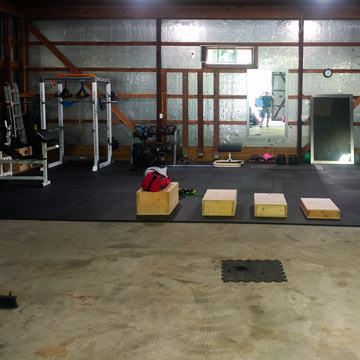 A home gym or dedicated workout space is something that is part of nearly every home in today's world. With constant reminders from billboards and social media that we need to be taking better care of our bodies, the desire to work out and eat right is ever so present.
Many people find that transforming a section or area of a garage to be a great home gym solution. Not only is it nice to have a dedicated space separate from the main area of your house, but the rugged environment of a garage is suitable for the use and abuse of exercise machines, weights, and other fitness equipment.
Although most garages have a durable concrete floor, that isn't always an ideal surface for comfort, safety, or aesthetics. Greatmats offers a number of garage gym tiles that are easy to install on the existing subfloor that can easily transform and customize any space easily and effectively.
Rubber Garage Gym Tiles
Garages sometimes tend to house moisture. A rubber floor is therefore a great choice, as it is water resistant and provides traction when wet. Rubber will not absorb water or other liquids, and it is extremely durable and versatile. It is also stain, mold, and mildew resistant, and it is very easy to clean and maintain.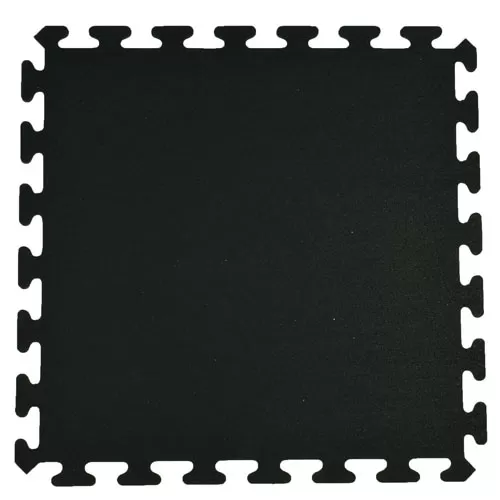 Although there are numerous rubber flooring options at Greatmats, the Interlocking Rubber Tile Gmats Black is a great choice if you're looking for garage gym tiles. This commercial grade rubber tile features an interlocking design for quick and easy, glueless installation with available beveled edges for each tile to achieve a finished look. These garage gym tiles are among the most durable on the market, ensuring that the flooring will not dent or fold when you place a heavy weight bench or other objects on it. These tiles are available in light gray, so a great option if you have a limited amount of floor space to work with - reducing waste when compared to custom cutting rubber rolls or large mats. They are constructed with the best materials.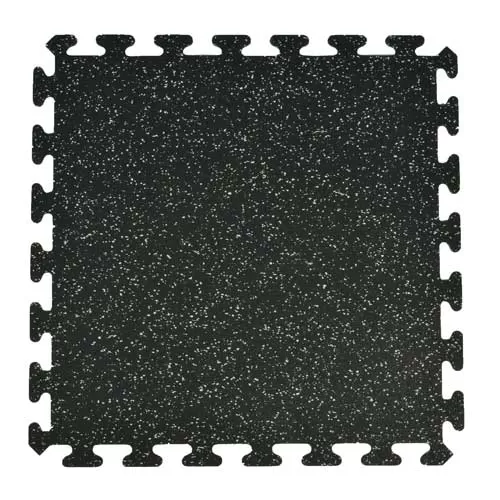 Interlocking Rubber Tile Gmats Light Gray
is also superior for a garage setting. This heavy duty, 3/8 inch commercial grade recycled rubber is completely non-absorbent, meaning it will not harbor or promote bacteria growth.
In garages that could tend to be damp, this is a must. Its design provides a reduction in noise and vibration should there be an inclination to allow mats to drop and bounce such as in cross fitness exercises.
This rubber puzzle tile does not curl, and it comes with optional beveled edges to avoid tripping hazards and provide a finished look. If barbells, dumbbells, or other weights are dropped then this floor is designed to take it!
PVC Gym Floor Tiles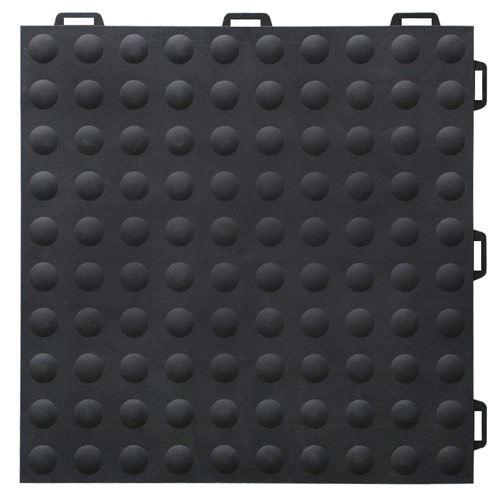 If one of your ideas is to find garage gym tiles that are durable like rubber with a cushioning that feels more like foam, the StayLock Tile with a Bump Top or StayLock Tile in Orange Peel are fabulous. This durable PVC flooring can be installed directly over cement - without any underlayment, making it a great garage solution. It has a design that will lock together tightly without separating over time.
It is also perfectly suited for garage gyms, as it is waterproof and resistant to most acids and oils. And with a raised base and lightweight tile design, water will not get trapped beneath the flooring.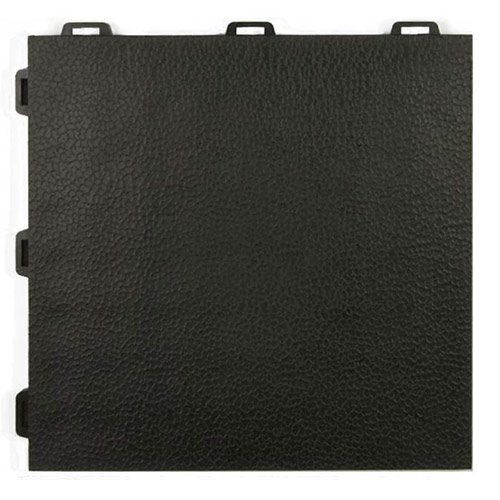 In terms of comfort, these garage gym tiles provide superior cushion and support for any level and intensity, including aerobic workouts, and more! They also feature surface top textures that provide excellent ergonomic benefits and aesthetic appeal, as well as anti-fatigue properties.
Finally, Staylock tiles are also among the most durable cushioned gym flooring, with the ability to support heavy exercise equipment!
EVA Foam Puzzle Gym Mats
EVA is an elasticized, closed-cell foam with excellent flexibility and insulative properties.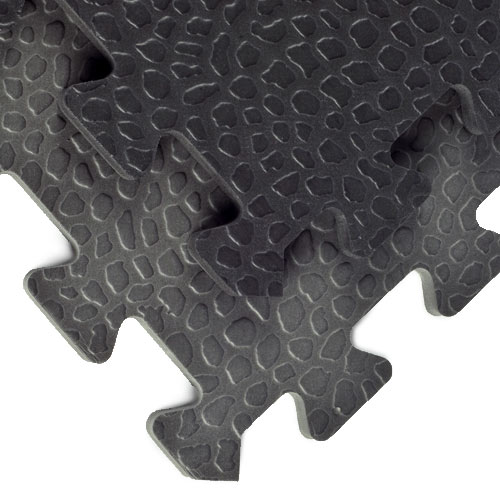 Foam garage gym tiles that combine durability and lightweight design are the Home Gym Flooring Tiles with a pebble style surface texture. With a thickness of roughly 3/8 inch and EVA foam material density rating of Shore C 62, this flooring will withstand heavy of exercise equipment and provide protection to the subfloor - whether concrete or cement - against mid to lightweight free weights and the workout force of the human body.
They provide sure footing and the ability to make sudden and strong moves required to maximize cardio workouts. These garage gym tiles are lightweight and portable with a simple interlocking design. This makes for an easy, DIY installation that is perfect for a garage.
They are also non-absorbent, so they will not soak up sweat or spills from water bottles, and they will not absorb sweat odors. Should you need to take it apart to use your garage for something else, it is easy to do in a matter of seconds to minutes, depending on the size of space you'll be pulling up. Then reinstall when you're ready!
Greatmats - For your Garage Gym Tiles and Flooring
Exploring your home gym ideas may feel overwhelming. If so, allow Greatmats to go to work for you!
With the many safe, comfortable, and attractive flooring options to choose from with options to suit any design preference or budget, the team at Greatmats will help you find the flooring option that is perfect for your project! No matter which solution you decide on, you simply can't go wrong when you purchase from Greatmats!