What Are The Best Black Floor Tiles?
By Lisa Hobbie Created: January, 2021 - Modified: August, 2023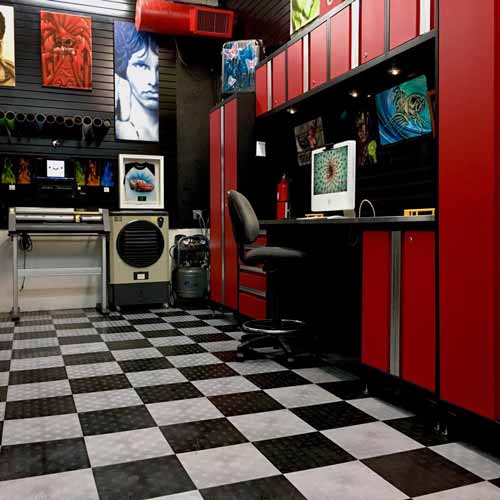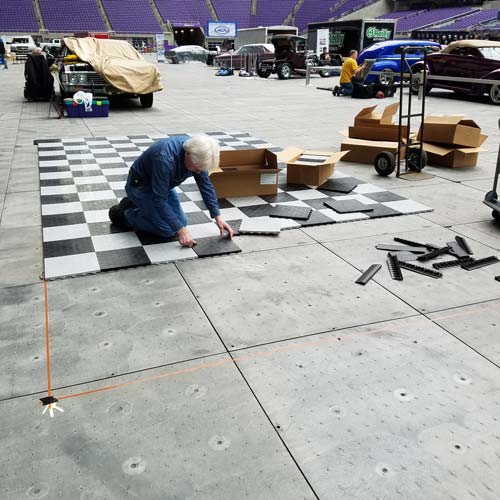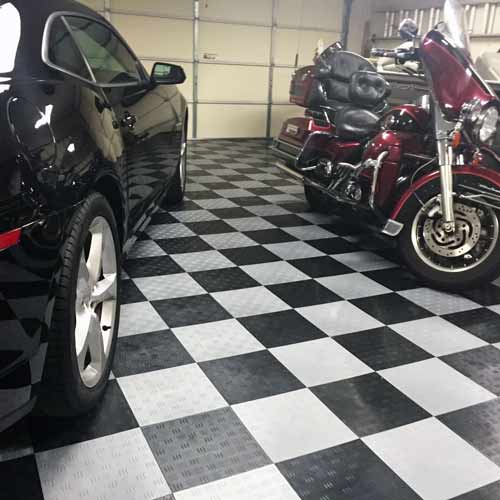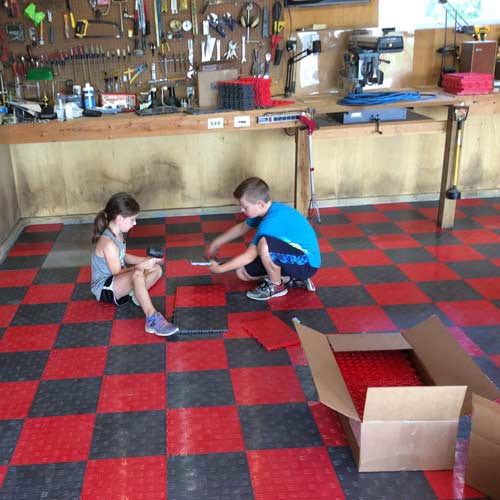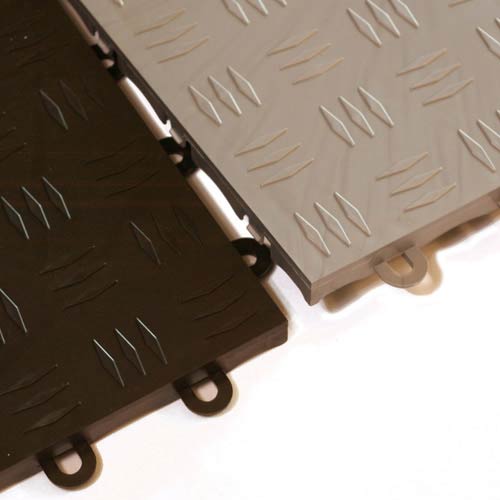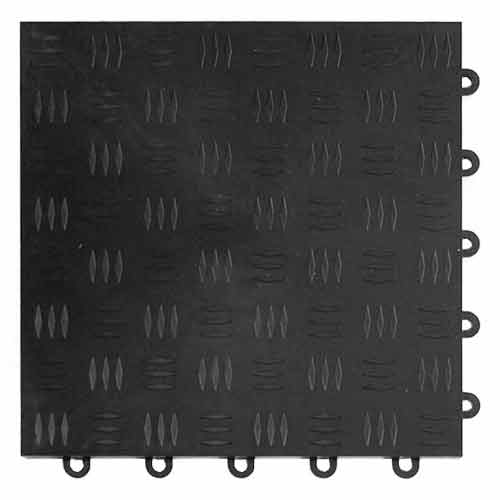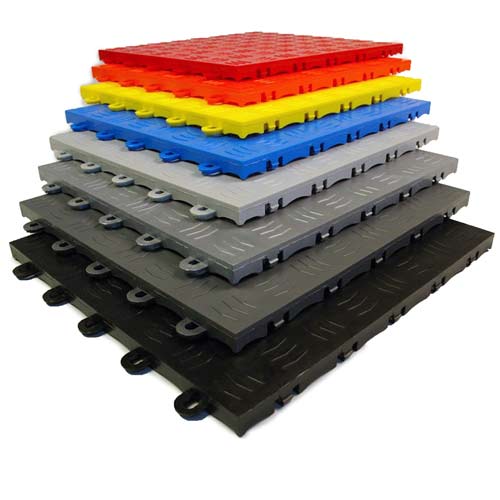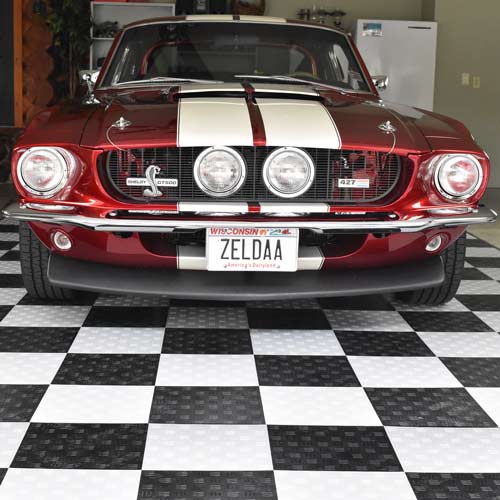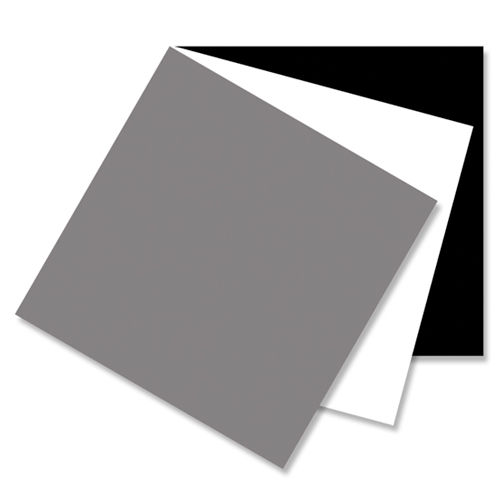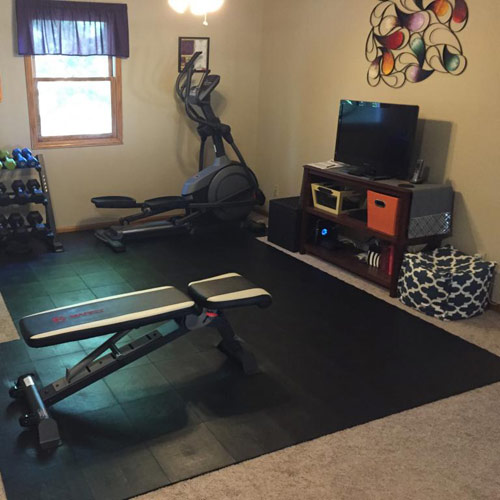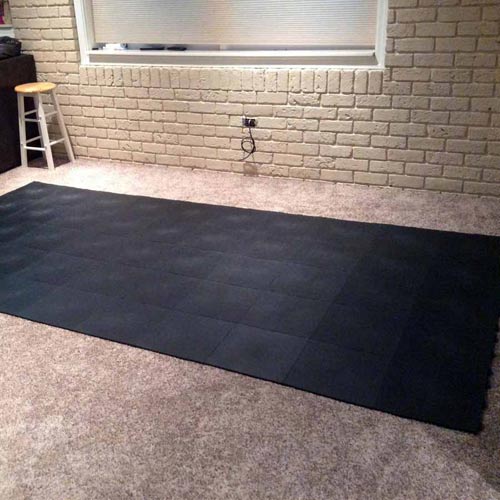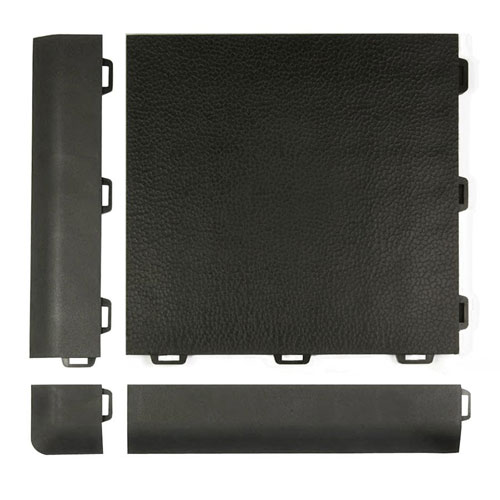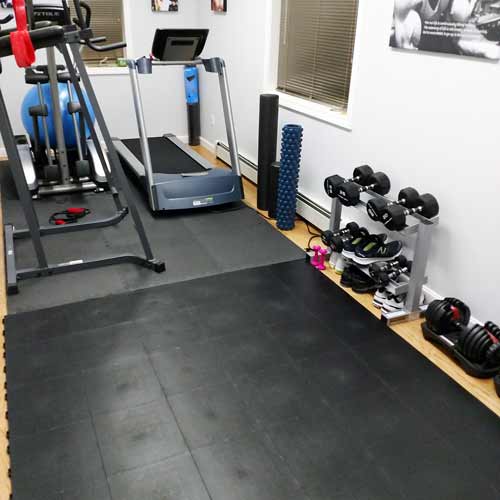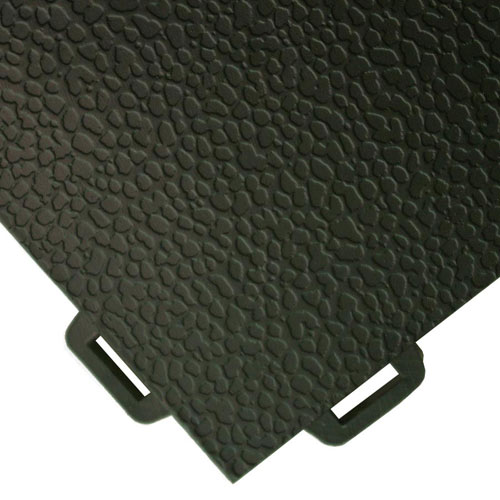 Many people opt for black floor tiles for their home or business for their classic appeal and ability to hide imperfections. Black is also timeless and presents a rich, sophisticated look. Black floor tiles present the perfect base for just about any room design and decor, and they make the room look clean and finished without a lot of work or effort.
Greatmats offers a number of black floor tiles, from dance and gym flooring to vinyl, foam, and wood. Knowing which product to purchase depends on the type of room or space it will be installed in, your budget, and the environmental factors in the room in which it will be installed. Here, we will highlight five of the most popular products, which are:
What Are The Benefits Of Black Studio Flooring?



Rosco Tile TV Studio Flooring, as its name implies, is perfect for TV Studio Flooring, Production Studio Flooring, News Sets, and TV Floors. It would also be great in a room or space used for Zoom meetings, YouTube videos, TikTok clips, and more. Made from durable vinyl, this tile is suitable for permanent or temporary installations. Each tile is 3 x 3 feet in size, and it can be installed using a glue-down method or double-sided floor tape.

This product is designed to withstand unforgiving camera dollies and equipment and boasts commercial quality and professional design. Aside from black, it is also available in white and gray. Available at about $6.75 per square foot, this product is extremely affordable for a professional quality floor.

Is Slate Floor Tile Right For You?



Slate Floor Tile is top-notch PVC plastic flooring that is ideal for basement floors, playrooms, craft room flooring, and entryways. Unlike actual slate, this flooring boasts excellent slip resistance. It is also highly stain-resistant and hygienic. It is designed to endure very heavy loads, and it can be installed over any hard, flat surface. Its hidden interlock design makes for a fast and easy installation - especially compared to the process involved with installing authentic slate.

This loose lay floor doesn't require adhesive or padding, and it is available in several colors other than black. Easy to clean and maintain and available for about $4 per square foot, this flooring solution looks and performs well while delivering excellent value.

What Are The Best Uses For StayLock Tile?



StayLock Tile in Orange Peel is a flooring product you can use if you're looking to cover an old floor - even carpet. It is a cushioned and durable tile product made from versatile PVC. It is fast and easy to install without adhesive, and the tiles lock together tightly without separating over time.

Not only is this flooring solution a good one to cover an unappealing existing floor, but it is also perfectly suited for a room or space prone to moisture or, in a gym. It presents shock absorbing qualities, bounce support, and anti-fatigue benefits. It is waterproof and resistant to most acids and oils, and with its raised base and lightweight tile design, air and water can flow beneath the flooring.

In terms of comfort, this flooring provides outstanding cushion and support and features a surface top texture that provides great ergonomic benefits and aesthetic appeal. At about $6 per square foot, this product delivers excellent value.

What Are The Benefits Of Court Floor Tile Flat Top?


Court Floor Tile Flat Top is another flooring product that is suitable for permanent or temporary applications. This flooring is an excellent option for basement floors, kids' rooms, trade show floors, family rooms, and bedrooms. It's an affordable option that is durable and waterproof, and it features an easy, snap-together connection process that is simple to put together and disassemble to remove.

Each of the tiles is 12x12 inches, and its raised modular base allows for water flow, airflow, and drainage - making it a viable choice for basements and other areas prone to moisture. This product boasts a surface that will not need resurfacing or refinishing. It can be installed over most hard, flat surfaces, and it costs about $4 per square foot.

What's The Best Black Luxury Garage Floor Tile?



Diamond Garage Floor Tile is what to buy If you want the best garage floor tile on the market. Made in the USA from robust polypropylene plastic, these black floor tiles present a floor that looks and feels top-notch.

Strong enough to hold heavy weight loads of up to 10,000 pounds, this product provides a durable surface on which to park your car, truck, boat, or motorcycle, and also your tools and equipment without sinking or breaking as other tiles could.

This product features a tight-fitting, snap together with a connector system that allows for a quick and easy installation. The tiles are waterproof and will not absorb liquids, and they will take all kinds of garage use and abuse. They are also equipped with a slip-resistant diamond tread surface texture that provides a safe grip when walking on the flooring. Available in many colors other than black and costing less than $3 per square foot, this floor tile delivers the best in durability with a clean and professional look.

Greatmats - For your black floor tiles and more!

Aside from the black floor tiles highlighted, Greatmats offers a wide variety of additional options. From numerous materials like vinyl planks and rolls, laminate, foam, and PVC, to many designs and dark colors from which to choose, there is a product to suit any need or preference.

When you're ready to purchase flooring, simply reach out to the friendly and knowledgeable staff at Greatmats who will help you determine the perfect flooring solution for your space.