Trade Show Booth Flooring Ideas - Foam Interlocking Floors
By Julia Nass Created: July, 2017 - Modified: April, 2023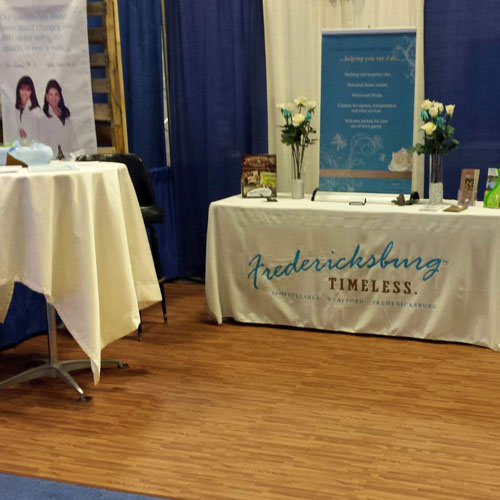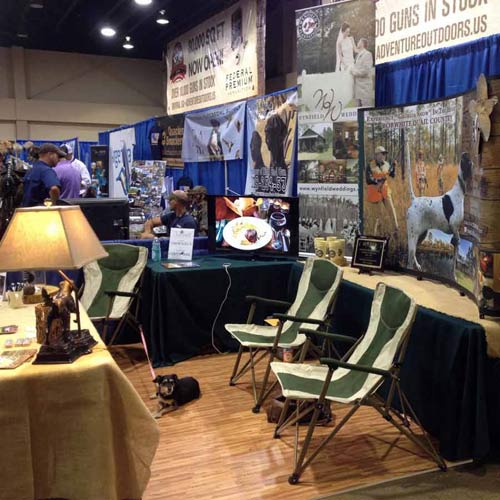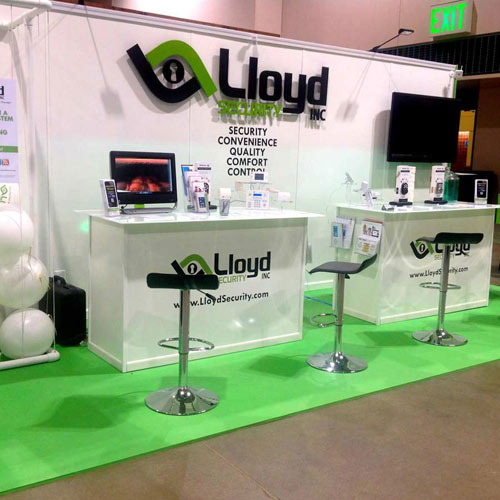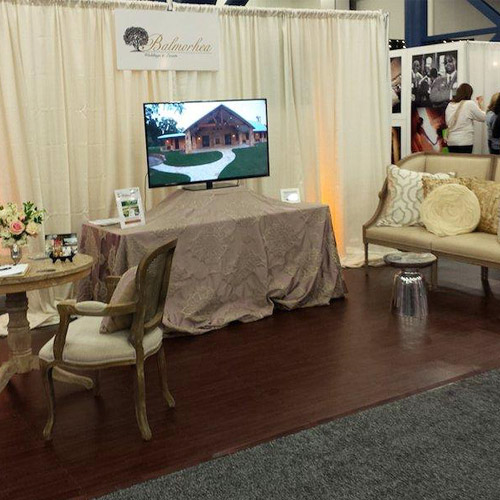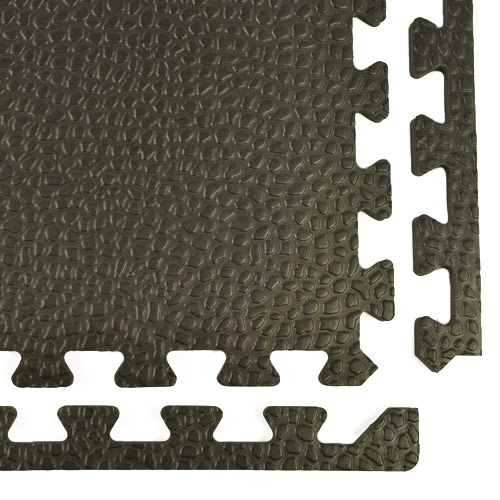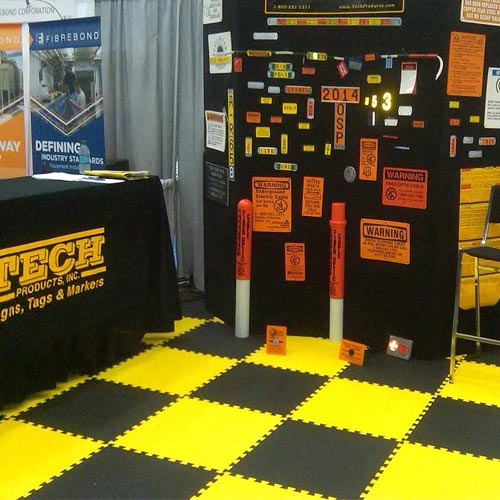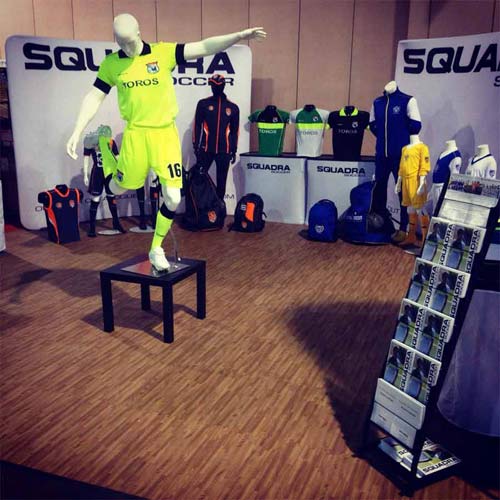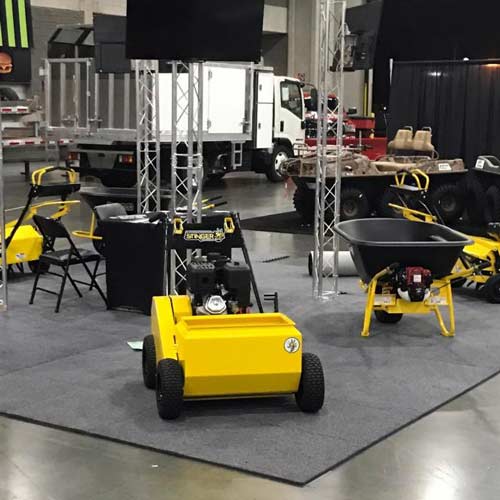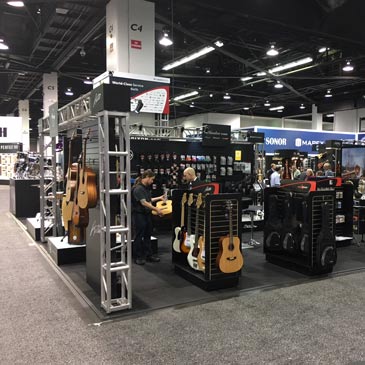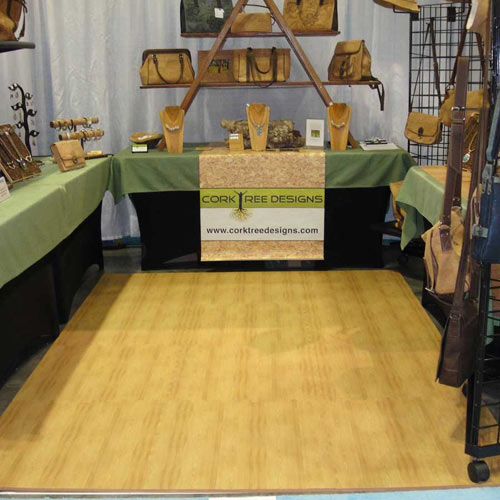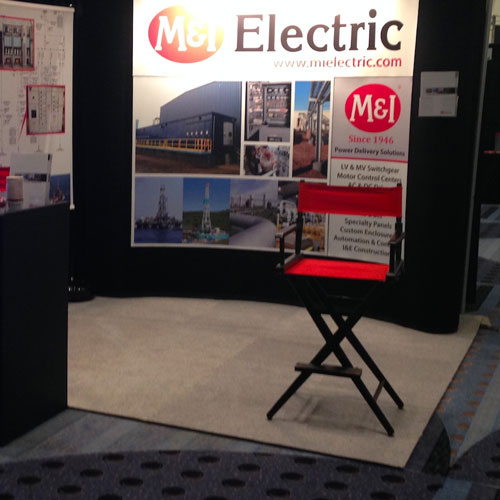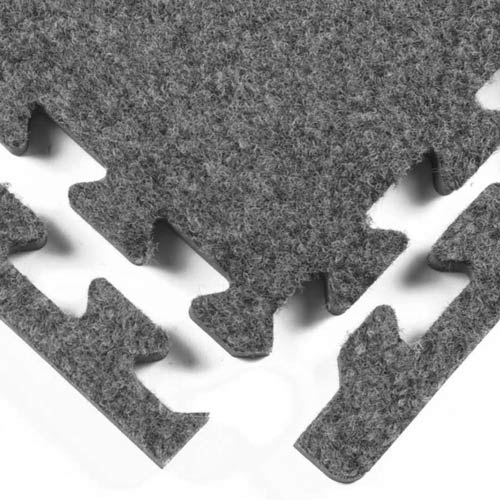 When it comes to trade show booths, you have a small amount space to make a big impact. Every square foot of space matters, especially when it comes to flooring. The trade show booth flooring you choose can make or break the booth's entire appeal. Not only are aesthetics extremely important but comfort is as well. Foam flooring is an amazing way to combine style with cushion and support. Read further to uncover Greatmats top four foam trade show booth flooring ideas.
1: Versatility: Wood Grain Reversible Foam
Wood Grain Reversible Foam Tiles
are an awesome choice for those seeking versatility in foam trade show booth flooring. One side features a smooth, wood-grain design while the other features a tan thatch surface. Thus, you have the freedom to choose what suits you best in any given moment. The universal interlocking system allows all tiles to connect no matter what side is facing up, so you can easily change things up or mix and match.
The reversibility of these tiles doubles the usefulness and lifespan of these trade show booth flooring. If you get tired of one side or it's starting to show too many signs of wear and tear, simply flip it over for a brand new floor. Installing Wood Grain Reversible Foam Tiles is as simple as laying mats down side by side. They connect with a tight-fitting interlocking system that will not degrade over time. With such an easy installation process, it takes minutes to transform any cold, hard surface immediately into a space of comfort and beauty.
2: Color Options: Foam Floor Mats 5/8 Premium
Brighten up and energize your trade show booth with
Premium Foam Floor Mats (5/8 Inch)
. This premium quality foam trade show booth flooring comes in 15 different vibrant colors. Keep it simple with one color or choose from several and make a fun, creative pattern. Take advantage of Greatmats' online room designer and plan out the perfect trade show space in advance.
Not only do Premium Foam Floor Mats look amazing, they feel amazing as well. These trade show booth floors make it easier to stand for hours and hours at a time. The 5/8 inches of cushioned foam offers relief to joints and muscles in the feet, legs and back. Tiles are simple to clean with a broom or damp mop. Ultimately, this trade show booth flooring is one of Greatmats' most popular products. Scroll through hundreds of five star reviews to learn why users are such big fans of Foam Floor Mats.
3: Finished Edging: Comfort Flex Tile Center Tile
Comfort Flex Tile Center Tile (Wood Grain) trade show flooring
is yet another wonderful wood-grain design option. What sets these particular mats apart from the others is the beveled finished edging option, which presents a supremely polished look. Beveled edges are an important safety factor, as they reduce tripping hazards and increase accessibility.
Like other foam trade show mats, Comfort Flex Tile is lightweight and a breeze to transport and install; it can be assembled and disassembled in a matter of minutes. Further, tiles are waterproof and durable enough to withstand high amounts of foot traffic. If there is some kind of issue, tiles are covered by a one-year warranty. Contact Greatmats customer service for assistance in designing your space and ordering the right number of beveled edges and center tiles.
4. Durability: Home Gym Mats Pebble 10 mm
If your
trade show booth flooring
is destined to take a beating, consider Home Gym Mats (Pebble 10 mm). These rugged foam floors are designed last through heavy duty usage. They are specifically designed for home gyms, which reflects the toughness of this foam flooring. Tiles are made with a high-density EVA foam made to function in a similar manner as rubber tiles.
Unlike rubber flooring and despite the durability, each Home Gym mat weighs in at a mere 1.8 pounds per tile. Thus, tiles are just as easy to install and transport as any other foam tile. Further, the pebble top surface design provides slip resistance and combats scuffing and other unsightly marks. These foam tiles are easy to cut using a sharp utility knife. Create an island of space with border strips, or cut tiles yourself for wall-to-wall installations.
Extra Tips
For tips on what to expect with foam trade show booth flooring and how to take care of it, visit Greatmats.com or give us a call. The customer service team can walk you through everything you need to know about owning foam trade show mats. Still undecided? Greatmats has tons of different trade show flooring options to choose from and an excellent crew of folks ready to help you decide.