How thick are jiu jitsu mats?
By Lisa Hobbie Created: January, 2020 - Modified: March, 2020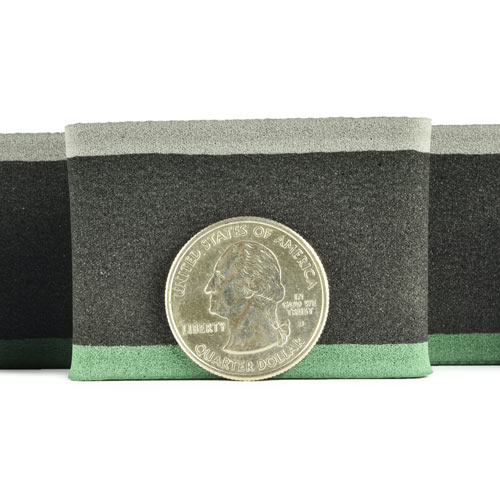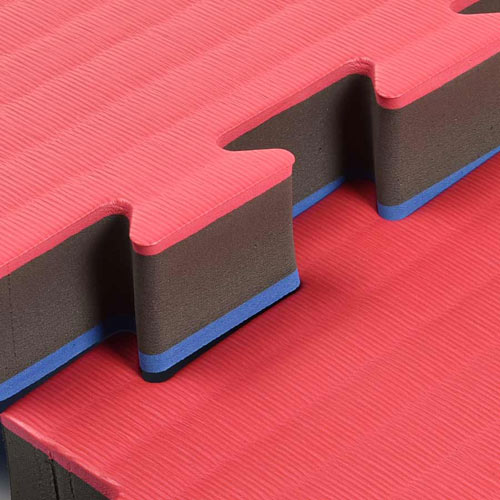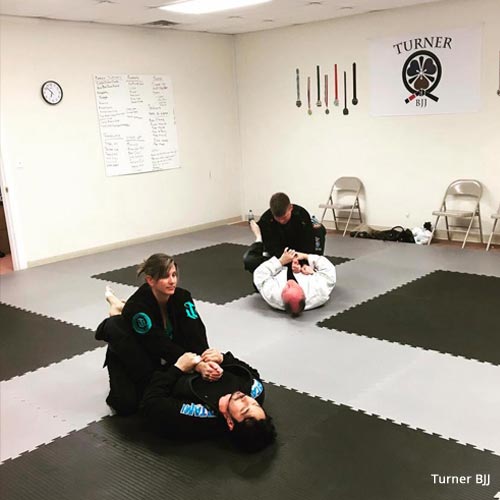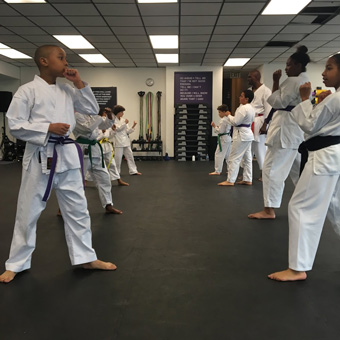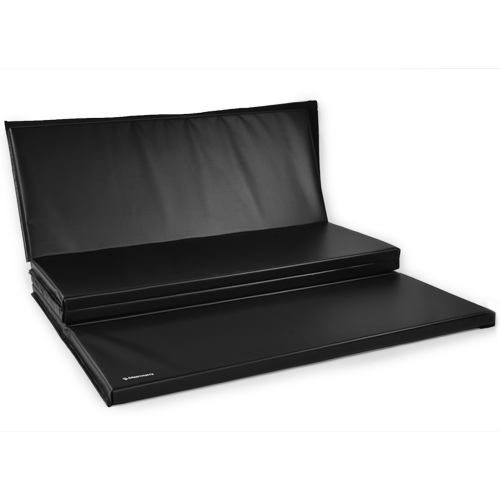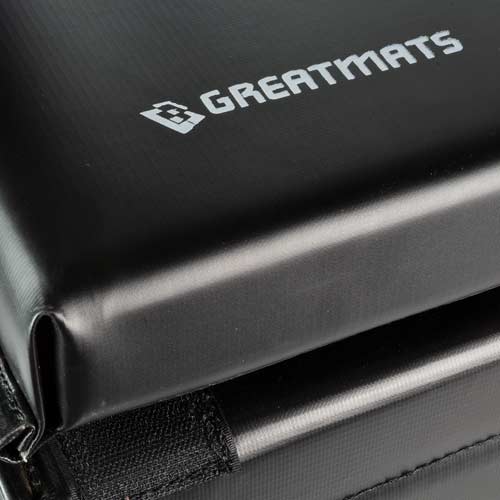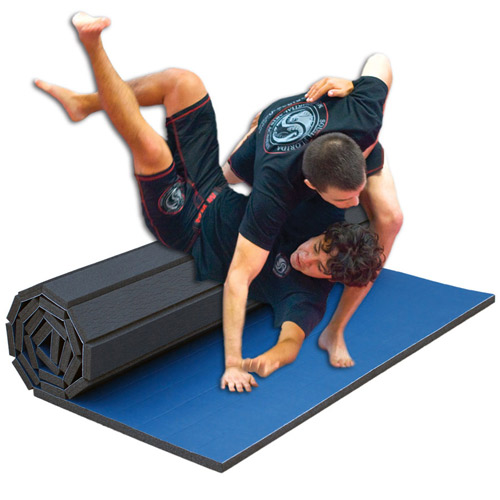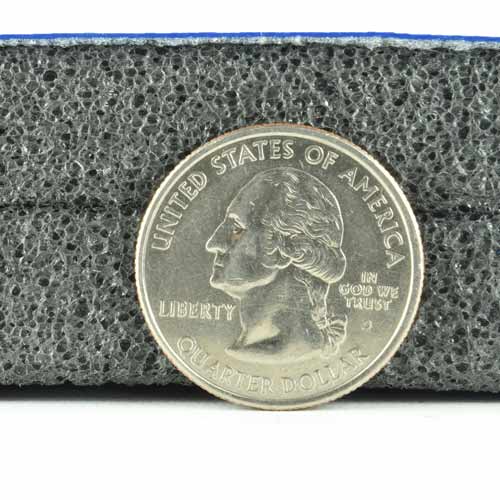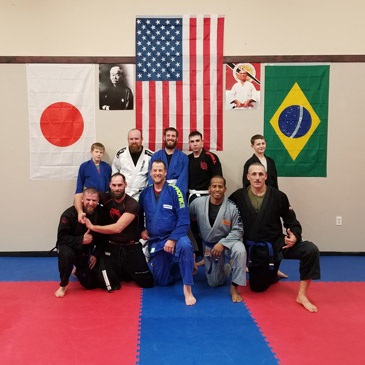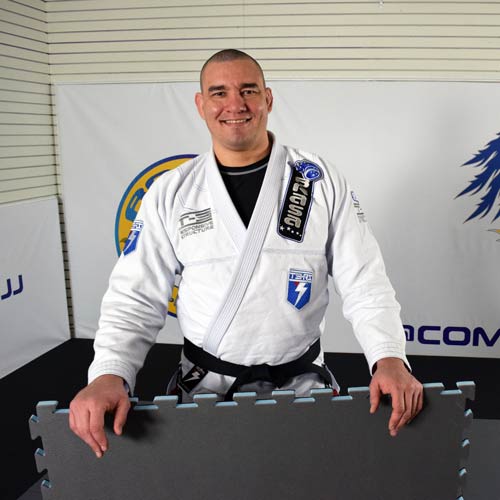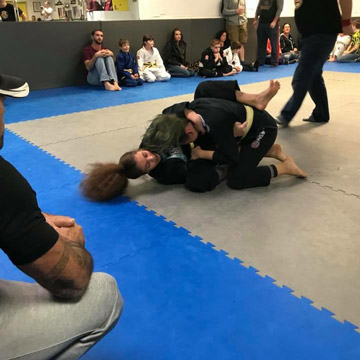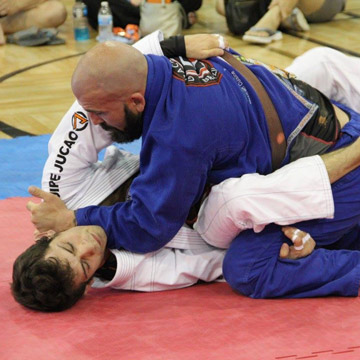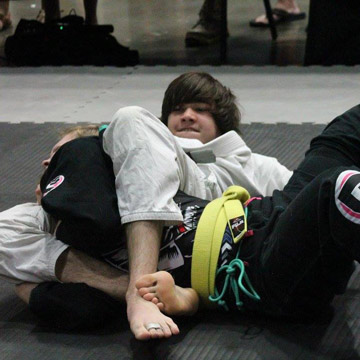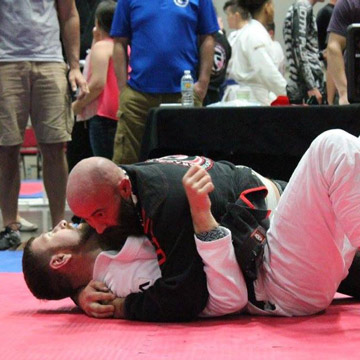 Martial arts are among the most physically challenging and rewarding sports. Aside from the thrill and excitement of grappling comes the many risks associated with it. Contusions, concussions, mat burns, and many other injuries may accompany martial arts practices and competition, so it is important to minimize the potential for such by using proper bjj matting.
A hard fall or throw down can do some serious damage to an athlete's body. At Greatmats, a number of jiu jitsu mats are offered that are designed to protect from the risks of the sport. Selecting a mat that is the appropriate thickness is imperative, and each of the
jiu jitsu mat options at Greatmats presents a thickness that is appropriate
for a specific practice. Knowing how thick your jiu jitsu mat needs to be depends greatly on the fall impact. Take karate, for example. A mat designed for karate or taekwondo will be thinner than one designed for other disciplines, because hard falls rarely occur. Because of that, a karate mat that is ¾ inch to 1 inch thick will provide the necessary protection for karate and taekwondo. On the other hand, in disciplines where body-to-floor impact level is increased with throwing and falling, the
recommended bare minimum thickness is 1.25 inches thick, with 1.5 inches and above being preferred for shock absorption without injury
.
Let's take a look at a few of the most popular jiu jitsu mats, keeping in mind that there are numerous options available. 
Puzzle Jiu Jitsu/Grappling Mats - 1.5 in. Thick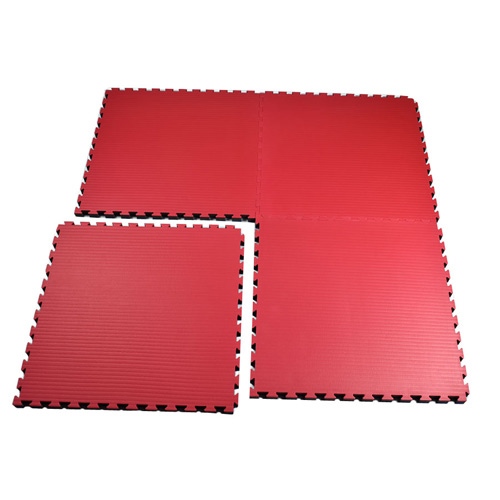 Grappling MMA Puzzle Mats
are an easy to assemble flooring option that fits together like pieces of a puzzle with a simple interlock system. They are made of durable EVA foam, and are lead free, latex free, waterproof, non absorbent, and easy to clean. The no burn tatami top prevents surface skin burns and rubs, making it ideal for grappling. They are 1.5 inches thick and offer a 4 foot ASTM 1292 fall height rating for head injuries - providing maximum protection and safety during training or competition. These mats are an excellent option for home, garage, or commercial use. They can be used with bare feet for Judo, grappling, BJJ, Jiu Jitsu, or mixed martial arts training.
Folding Jiu Jitsu Gym Mats - 2 in. Thick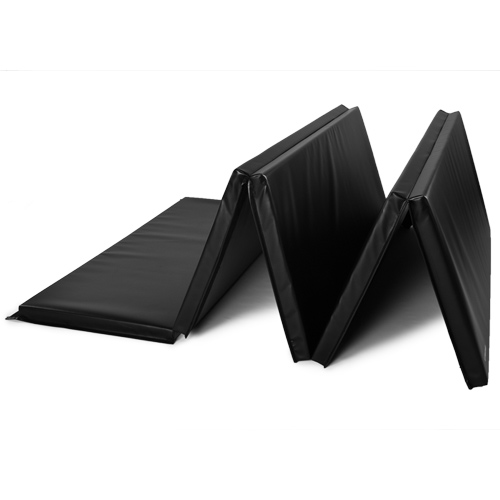 Greatmats has numerous folding gym mats to choose from f you like the convenience of an "unfold & grapple" option. The
5x10 ft Gym Mat
with a 2 inch thickness is among the best options you can buy. These mats provide 50 square feet of coverage with an 18-ounce thickness. And with the hook and loop connectors on all four sides, you can easily expand your jiu jitsu training surface if desired. This allows for you to create an ample space for throws and other moves, and the vinyl covered foam in the mat will stand up to constant use and abuse. These mats can be used alone, or in conjunction with other floor matting for added protection when working on throwing and takedown drills.
Roll Out Jiu Jitsu Mats - 1.25 in. Thick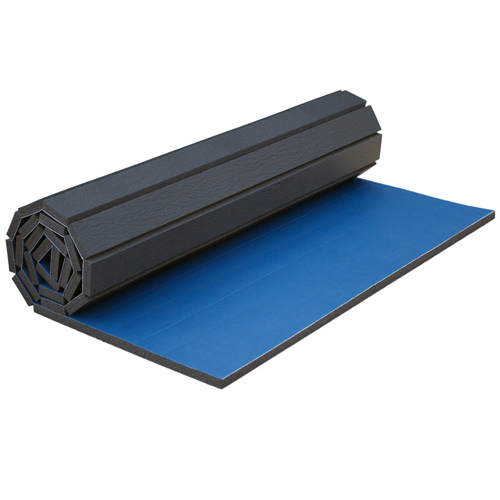 If you have a small area to use for your practice space, a great mat option is a home
Roll Out Jiu Jitsu Mat
. The most popular size for home training is the 5 x 10 foot which is 1.25 inches thick. They are quick and easy to roll out and use on any hard surface while enjoying the same quality as a professional martial arts floor. They are made of professional quality PE foam material and feature a durable, smooth top vinyl surface. They are suitable for use with shoes and boots, and they work really well for working on MMA and judo ground work. They will also provide a safe area for students to practice jumps and hard landings will still allowing for solid footing. 
Greatmats - Providing Jiu Jitsu Mats for Top Professionals
You can count on Greatmats for the best in jiu jitsu mats and other martial arts flooring needs - from mats to permanent studio flooring and everything in between. For years, Greatmats has been providing flooring for martial arts professionals - such 
Rodrigo Comprido Medeiros
a record setting Brazilian martial arts professional and seven-time world champion and two-time world absolute black-belt champion who has guided others to earning their own championship titles in BJJ and MMA. He owns Comprido BJJ Academy, where he uses Greatmats Grappling MMA mats for flooring and wall padding. 
Of the 1.5 inch thick Interlocking Grappling mats, he says, ''It doesn't matter if I'm close to the seam or in the center of the mat. My foot doesn't sink." 
He continues, "I'm in the business of teaching jiu jitsu. I'm not in the business to hurt people. If your foot sinks into the mat, that's not good. Your foot will twist. I don't want to have to worry if my student is going to get hurt on the mats…. On top of that, the cushion is nice. You don't get hurt when you do takedowns, but on the other hand, your foot doesn't get stuck in there.''
If you want the best in jiu jitsu mats, trust the company that the world's best athletes count on. Let Greatmats go to work for you!