How Much Are Temporary Floor Tiles
By Lisa Hobbie Created: November, 2020 - Modified: February, 2023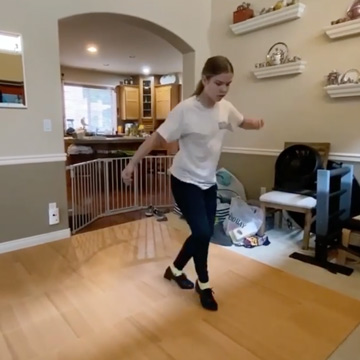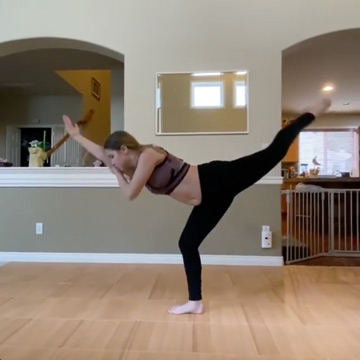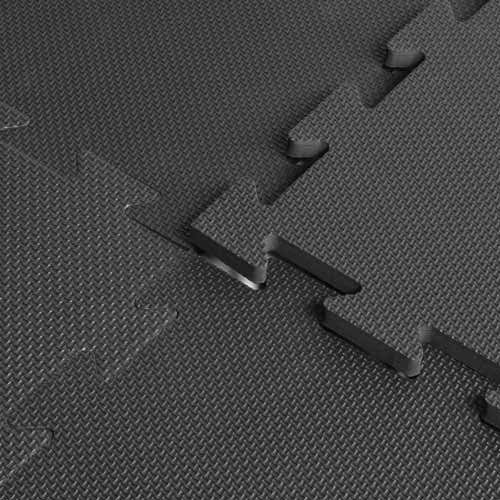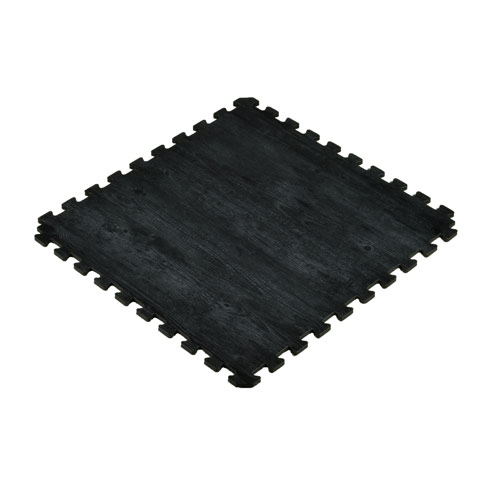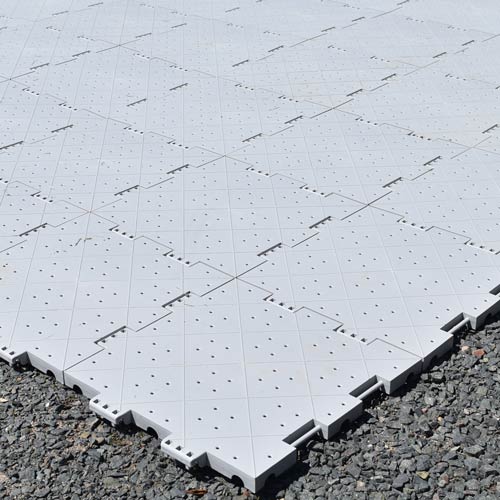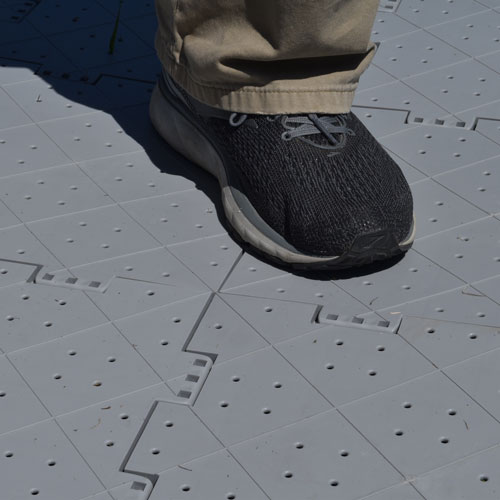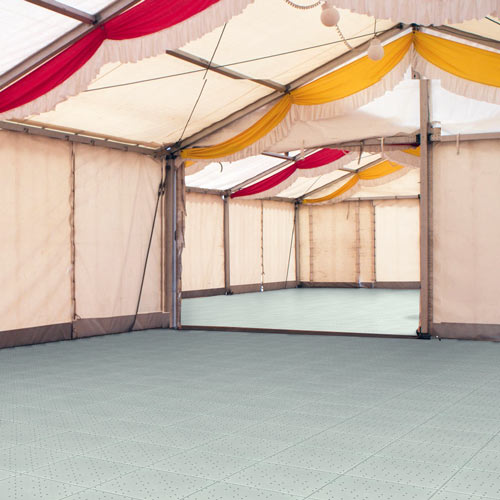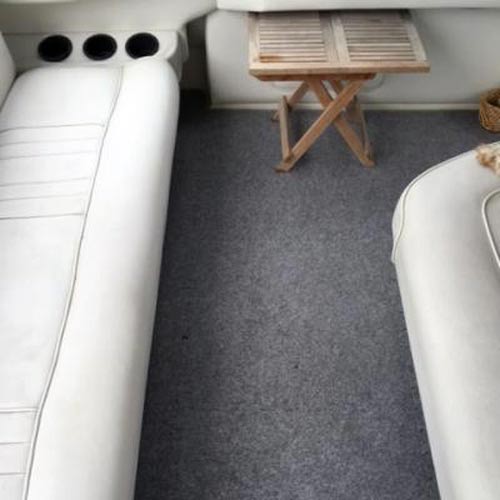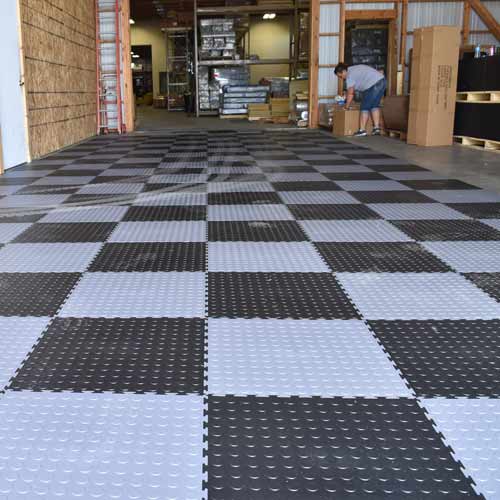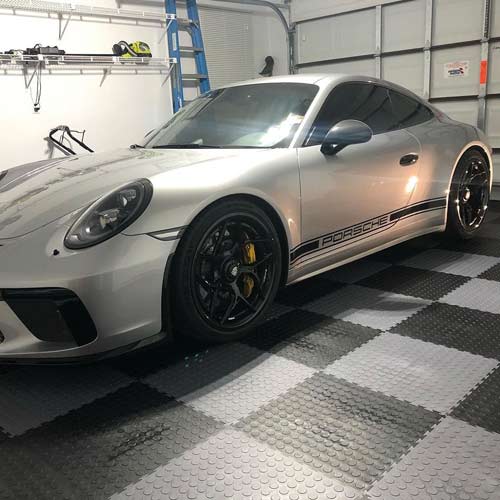 There are many reasons why you may need temporary flooring. Maybe, you are renting an apartment that you'd like to give a little upgrade to, but want to be able to take the flooring with you when your lease is up. 
Perhaps, you want to install temporary flooring for an area of your home or garage to use as a gym or workout room. 
Are you looking for flooring for an outdoor venue, event or tradeshow? 
Regardless of the setting and purpose for temporary flooring, Greatmats offers various solutions for numerous applications. From removable carpet tiles to plastic, rubber, foam, and vinyl, there are options to suit any budget and any design preference. 
Temporary Wood Grain Foam Flooring Tiles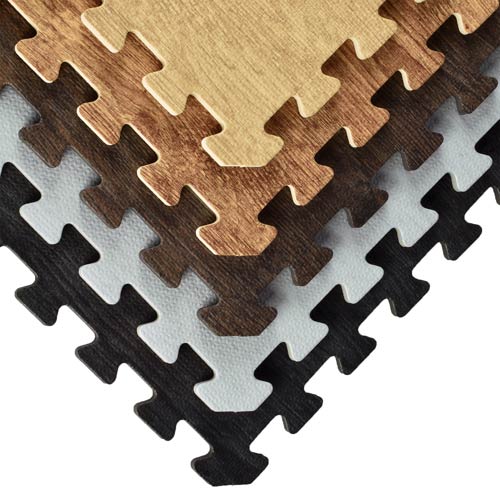 Premium Wood Grain Foam Tiles
are an attractive and versatile temporary flooring option. They can be used to transform virtually any space from one that's dull, boring, cold, and uncomfortable to one that's vibrant, cushioned, and warm. 
These temporary floor tiles are fast and easy to install with their interlocking design, and they provide an attractive look and a comfy layer of safety for kids to play on or people to work out on - among other things.
These are waterproof, lightweight, portable, stain resistant and scuff resistant and are suitable for most spaces and places. 
Pricing: At approximately $1.15 per square foot, they are a very affordable solution that will perform well for many years.
2x2 Interlocking Rubber Floor Tiles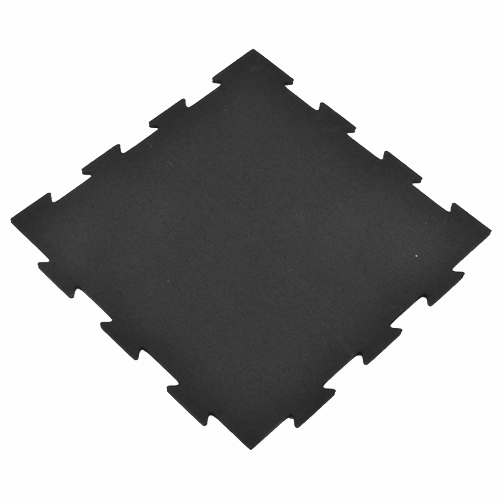 Rubber Tile Interlocking Regrind Confetti
are a great solution for gym floors, storage rooms, and fitness areas. These tiles are 2x2 feet and ¼ inch thick. They feature 10 percent color with various colors in the mix - making them a great product to hide small stains, dirt, and debris. 
Made from recycled rubber, this green product is a second run material that is then offered at a discounted price. So, if you want a made-in-the-USA product that is durable and versatile with the ability to withstand heavy foot traffic, furniture, and fitness equipment - this is it.
Pricing: At about $1.60 per square foot, you can transform any space in no time with a relatively small investment. 
Portable Outdoor Plastic Floor Tiles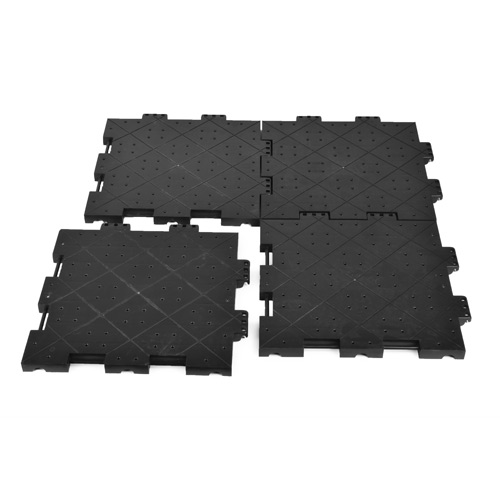 Some of the best temporary floor tiles for an outdoor space are the
Portable Outdoor Tiles
. These 12x12 inch tiles can be installed directly over dirt, grass, gravel, concrete, sand or pavement. 
They are made from rigid and durable plastic and have a clip together design. This allows for an easy DIY project. 
The non absorbent tiles and have drainage holes for wet areas. They also feature an anti-slip surface texture. 
Portable outdoor tiles are extremely strong and work well in numerous settings and situations and will hold their shape even when placed under extreme weight. 
Pricing: This flooring will cost about $2.70 per square foot and will quickly and effectively transform your outdoor space.
Temporary Carpet and Foam Floor Tiles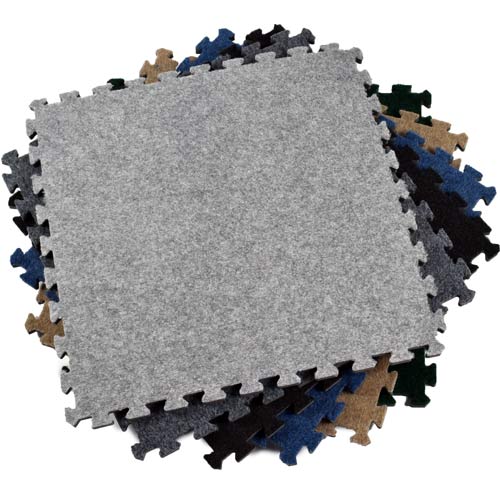 If you want the cushion and warmth of traditional carpet in a temporary flooring solution,
Royal Interlocking Carpet Tiles
are among the most popular choices. The surfaces of these temporary floor tiles are laid with a durable carpeting that is bonded to a soft closed foam base, which results in a durable product that will stand up to foot traffic, furniture, workouts, and play time. 
These carpet tiles can be quickly and easily installed directly on clean concrete or tile without using adhesive or an additional pad. The resulting floor is waterproof and non-absorbent - preventing the unwanted growth of mold and bacteria! 
This product is also odor proof, easy to clean, and provides a comfortable anti-fatigue and insulation value similar to traditional carpet.
Pricing: It will cost around $2.45 per square foot, and comes with a 1 year limited warranty.
PVC Portable Garage Floor Tiles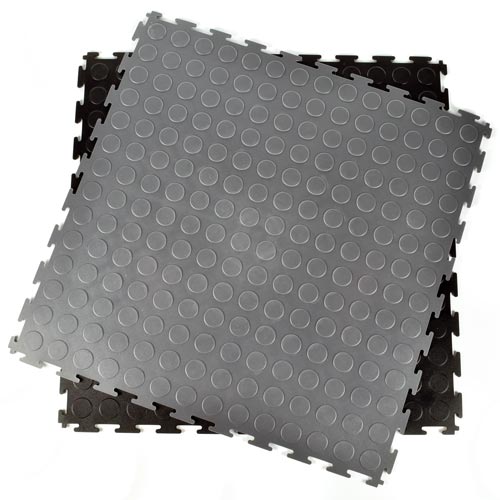 Greatmats even has temporary flooring that is suitable for a garage setting.
PVC Coin Garage Floor Tiles
are super easy to install with their interlocking sides, and they are made from top quality recycled material. 
They offer a raised coin top surface for added traction. This product really creates a clean and fresh appearance. It is resistant to the effects of heat, cold, and humidity, and is easy to clean and maintain. 
Since these tiles are resistant to oils, gas, and chemicals, they are among the best options for a garage floor.
Pricing: The pvc garage tiles cost approximately $2.85 per square foot and come with a 1 year limited warranty. 
Portable Basement & Event Floor Tile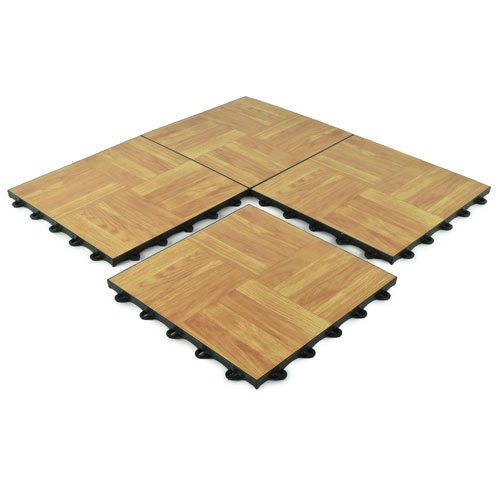 Finally, a superior product for those wanting removable wood tiles is
portable basement and event flooring
. These temporary floor tiles are 12x12 inch with a snap together connection process. 
They are durable and waterproof with parquet and standard wood grain options available. The modular raised base allows for drainage and air flow beneath the tile, and the vinyl top surface will never need to be resurfaced or refinished. 
This product can easily be placed over any hard, flat surface, and there are ramped borders available for a safe and finished look. It can be used as a temporary dance floor, as bathroom or kitchen flooring, or, as temporary trade show flooring.
Pricing: It's available for an estimated $4.90 per square foot, and comes with a 1 year limited warranty. 
Greatmats - For Temporary Floor Tiles & More!
Greatmats truly offers the best selection of temporary floor tiles at reasonable prices. Aside from those products highlighted, there are many others - from removable carpet tiles to plastic, rubber, foam, and vinyl. 
Simply reach out to the Greatmats staff, and they will help you select the product or products that are perfect for your budget and your space.