Sport Court Tiles & Flooring
Having the right sport court tiles play a significant role in the level of play and safety for athletes. Count on Greatmats to provide the perfect products. These are ideal for both indoor and outdoor sports tiles at schools, homes, and athletic facilities.
Sport Court Tile How To's - View All
How To Make A Modular Basketball Dribbling Mat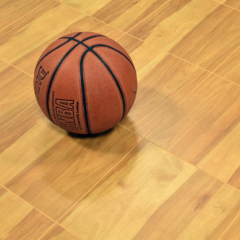 How to Install ProCourt Gym Flooring Tiles Video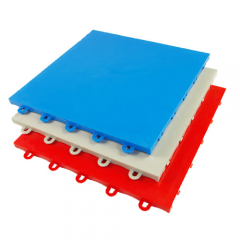 Greatmats Snap Together Flooring Tile Installation Video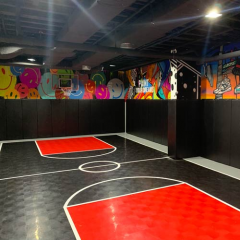 Where Can You Use Sport Flooring Tiles?
Sport Court Tile Ideas - View All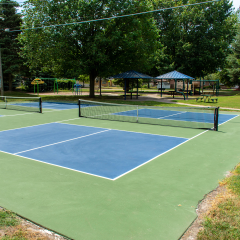 Tennis vs Paddle Tennis vs Pickleball Courts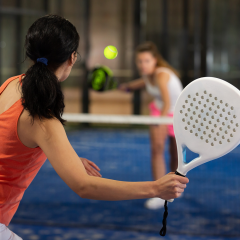 What Are The Dimensions of a Padel Tennis Court?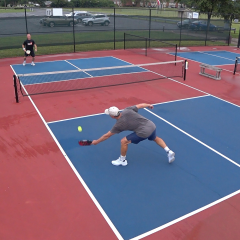 Pickleball Court Dimensions & Tips For Building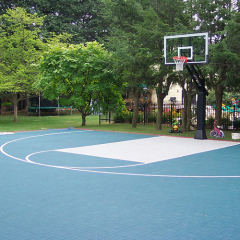 Driveway Basketball Court Flooring Ideas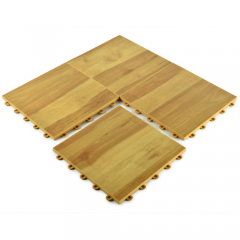 What is the best portable squash court flooring?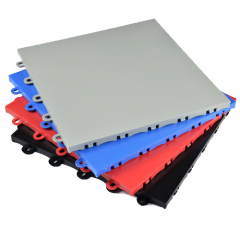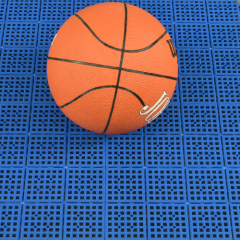 DIY Outdoor Basketball Court Tiles and Indoor Flooring: Video Overview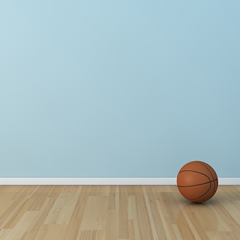 How to make a bedroom basketball court flooring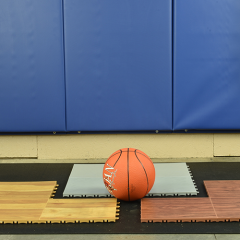 Modular Basketball Floor Court Materials - Rubber, Vinyl, Plastic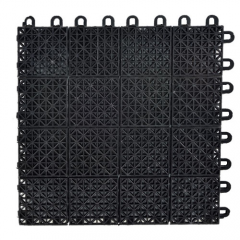 Top 5 Modular Outdoor Sports Floors
Sport Court Tile Features - View All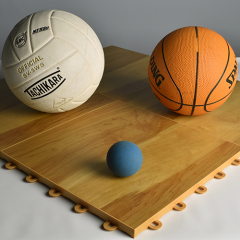 ProCourt Snap Together Gym Floor Tiles for Sport Courts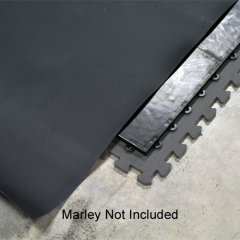 Portable Base Layer for Home and Traveling Dance Floors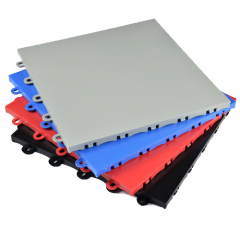 Considerations for Building a Plastic Volleyball or Basketball Court
DIY basketball court tiles, Volleyball sport court tiles, Sport courts indoors
We offer a variety of different options with these products. The vinyl includes solid colors, perforations, wood grains designs, and others.
Indoor Basketball Court Floor
Before installing any sport court tiles, it's important to check the subfloors. Consider using a rubber underlay. The underlayment provides a solid material to support the sport court tiles, as well as a bit of cushioning underneath.
Our customers love these because they snap together and they're easy to install and clean, whether they're placed in a school, a home, or a commercial facility. No adhesive is required for installing them either.
Solid Color Sport Court Tile
Toughness highlights the 
Flat Top Greatmats Court Floor
. This uses an unbreakable polypropylene plastic that will not absorb water.
Because this carries a 15-year warranty, it delivers an excellent value among volleyball sport court tiles. Indoor courts can hold at least 10,000 pounds of static load per square ft, yet they're lightweight and easy to handle.
Customers appreciate the numerous color options offered in these, and they can paint field lines or team logos and names directly on the surface. Once painted, it yields a fully finished design that will seem as if a professional did the installation, even if it was a DIY project.
The tab and loop connection system allows for a tight fit without the need for adhesives. These connectors hold the pieces of the volleyball flooring together, even if they're placed under stress.
Wood Look Home Basketball Court
Gymnasiums don't have to use hardwood to have a sharp looking setup. Instead, ours deliver the look of hardwoods but with a much lower cost per sq foot of coverage. The finish on the top of the sport court tiles mimics wood, meaning they work great for gymnasiums at the house and recreational centers. Use our ramped border edges for the perfect finishing touch.
The 
Gym Floor Pro
 features increased durability and longevity in studio and school installs. These feature a stain resistant vinyl top that can withstand significant traffic and daily use.
They are designed to last for many years. These deliver outstanding performance and a long life span. These snap-in hard sport floor tiles are a very popular choice for facilities that will see busy daily use.
The 
Max Tile Raised
 is offered in wooden grain surface designs. These offer many benefits versus traditional wooden floors.
Multi Sport Backyard Courts
When it comes to sport court tiles reviews for outside use, we have a number of desirable products.
Our perforated 
outdoor sporting tile
 XT3 is popular for inline hockey surfaces. This can withstand 16,000 pounds per square foot of load. Because these are perforated, rainwater drains away quickly through the holes. They have a leaf spring type flex joint system which makes for a controlled give to reduce the stress on legs.
The 
MT2 tennis tiles
 are a unique combination of comfort and resiliency with the durability and minimal maintenance of a hardwood. They can be a great choice for versatile spaces for backyards.
Consider the type of quality needed for it, either at home or in a commercial use case, before buying. We have sport court tiles do it yourself projects at different price points, in order to balance quality and value.
Our floors have the following benefits:
Quick installation that can be accomplished as a DIY job to save both time and money

Durable court surfaces are constructed specifically to create ideal play spaces

Reduced maintenance requirements
Indoor Volleyball Court Flooring
These provide the sure footing and cushioned landing that every player needs. Players are constantly diving for balls or jumping at the net to attack the ball or block a shot, meaning sturdiness is a must.
Ours allow practice for longer periods if paired with the right subfloor. It'll have a desirable amount of softness to keep ankle and knee joints feeling fresh when coaches are running drills where a player does a lot of attacking at the net. A hard subflooring with no give to it can wear down the players' bodies over time.
It is in either a wooden stain finish or a single color, so it's ideal in a school, church gymnasium, or athletic facility where multiple sports are played.
Tennis Floorings
If installing it outdoors, always seek something consisting of UV safe materials. If the material doesn't have UV resistance built into it, it could have a shorter lifespan from sun damage.
For workout clubs providing lessons year around, for example, having these installed inside the building provides a smart locale for these types of workouts.
Some choose to make use of these to create roller hockey floorings, shuffleboard areas, or other types of athletics. We even see this installed near pools, as the perforations mean water will flow through it to keep the upper layers drier.
Made in the USA Flooring
Our American-made floorings have a durable construction. These use safe and high quality ingredients, delivering a good value. This has commercial grade vinyls that have a wear layer of about 0.5 mm in depth. It may seek like a thin layer, but it is specifically designed to provide years of constant use and will not show wear.
These are made specifically for use with shoes with flexible soles, like are used in hoops, pickleball, and other athletics. With constant practice and games scheduled on our DIY basketball court tiles, it will not show marks from shoe scuffs. The game courts will continue to stand up to regular use for several years.
Busy facilities that will be hosting games and practices as well as other events will be able to make use of these, thanks to the impressive durability.
It's a no-break poly plastic, so it'll stand up to heavy weights without snapping or collapsing. This allows numerous people to be standing on it at the same time as spectators without causing damage.
Rubberized Underlayments
If seeking underlayments, count on us to have the materials required at a great price. We recommend using rubberized subfloors between 3 and 6 mm in thickness underneath these.
Having the right types of subfloors installed under our basketball courts tennis product will finish out any install beautifully. As these are hard, providing a firm surface for players, having an underlayment with a bit of give to it is a smart idea.
Rubber in the subfloor underlayment works especially well. Not only does the rubber yield a softer landing spot, but it also reduces the noise of athletes running and jumping on the hardcourt.
We also offer rolls of athletic rubber-backed vinyl flooring. The hardwood grain finishes nicely resist scuff marks from shoes. Attached to the vinyl layer is a 5 mm rubberized base that delivers the cushioning athletes need to avoid joint soreness and injuries from long practice sessions. Some customers like a roll format when they're looking for temporary floorings that they can roll up after the event.
We have multiple designs in stock and ready to ship. We carry both exterior and interior styles, and we have quantities that can meet the needs of athletics clubs with multiple layouts planned or for a simple backyard basketball court. The family will love having access to it, feeling confident that it will look amazing.
FAQ Sport Court Tiles
How do you clean sport court tiles?
The polypropylene does not absorb moisture, so if those watching the game line spill liquids on it, it won't absorb the liquid and it'll be easy to clean by simply mopping it with a common floors cleaning product.
How much does basketball court flooring cost?
It depends on the total coverage area planned, but expect to pay roughly $4 to $7 per sq ft. All of our modular basketball flooring delivers extensive use, making the cost a smart investment down the road.
What is the best outdoors sports court tiles material?
For outdoors, use a high impact basketball floor that has perforated surfaces to allow for water drainage. It should have protection from UV damage built into it too.
What is a good size for outdoor basketball court tiles over grass?
An official NBA or college playing area will measure 50' by 94', so a full size backyard layout with sport court tiles cost may run close to that. For a half-sized option, about 30' by 50' is common.
What is sport court flooring?
These consist of plastic with a raised base that will allow airflow beneath them. Should any moisture end up on the subfloor, the airflow will dry it, preventing mold, mildew, or odor in the area. With the flow of air around and underneath these, they can be used in areas where moisture sensitive materials cannot be used, including in basements or backyards.