By Lisa Hobbie Created: January, 2021 - Modified: May, 2023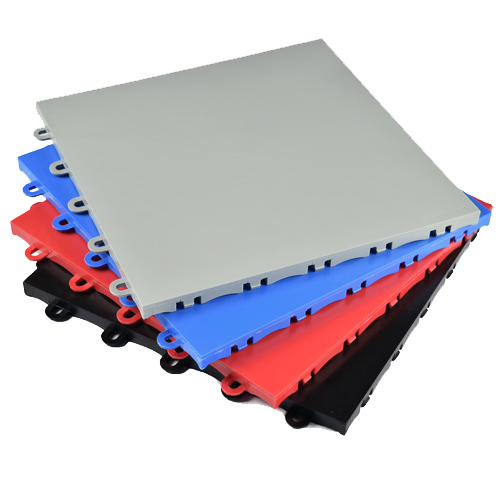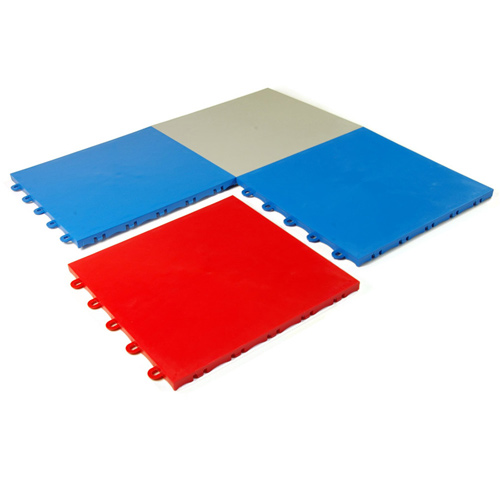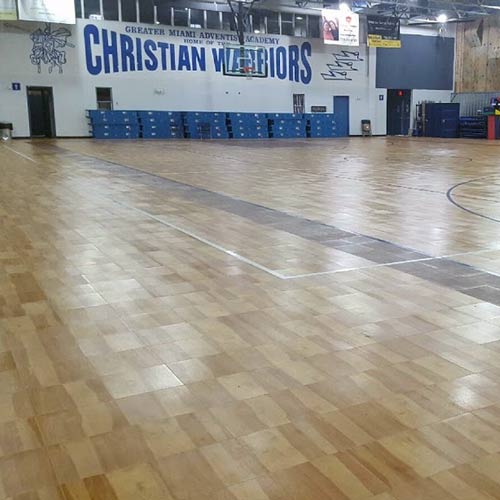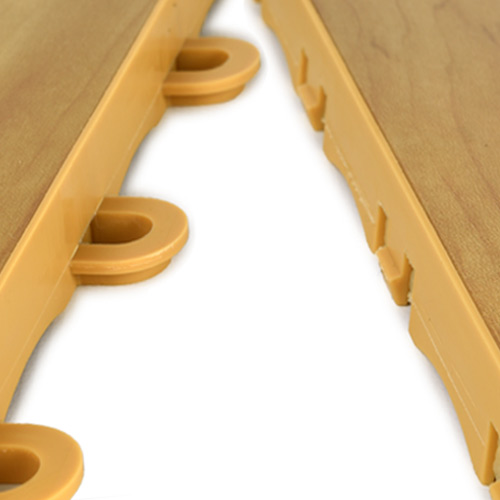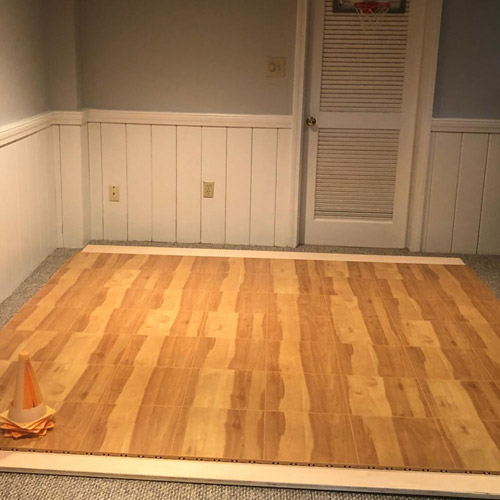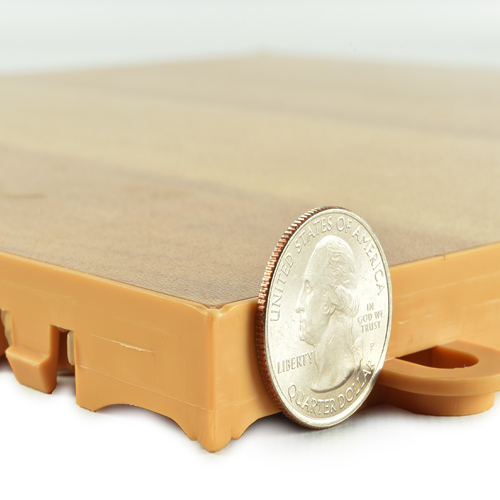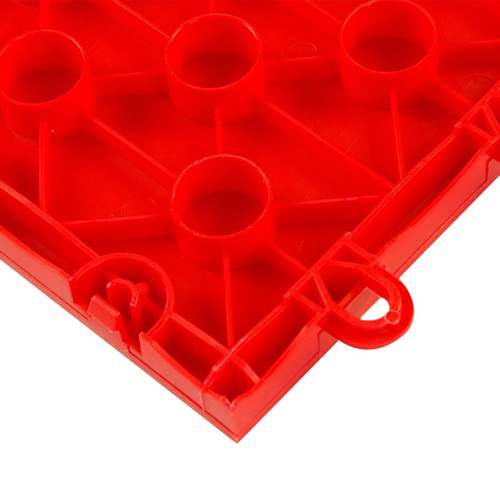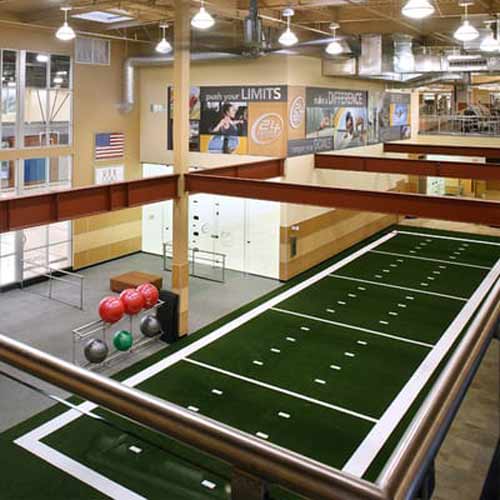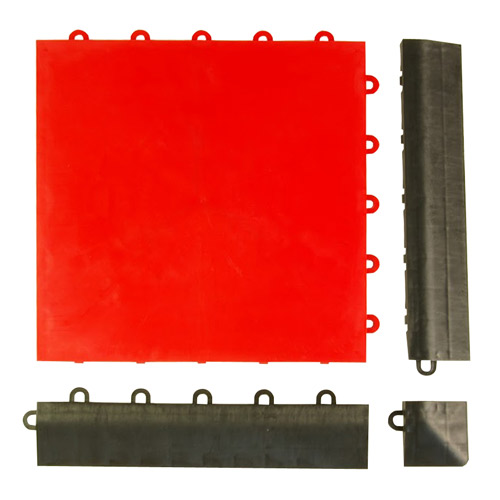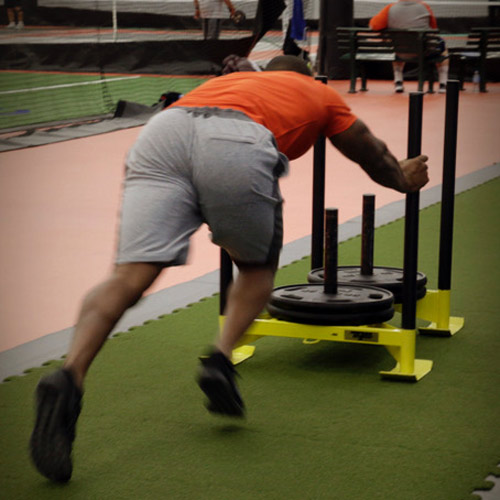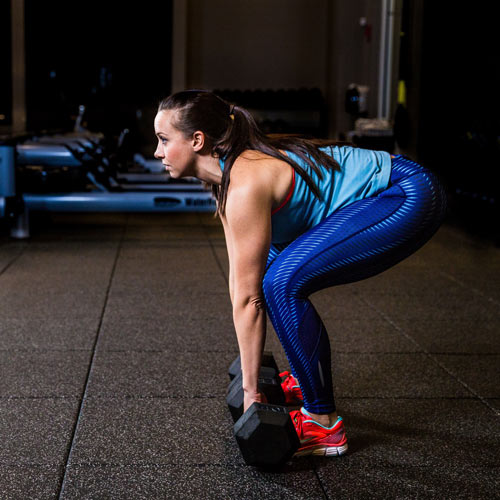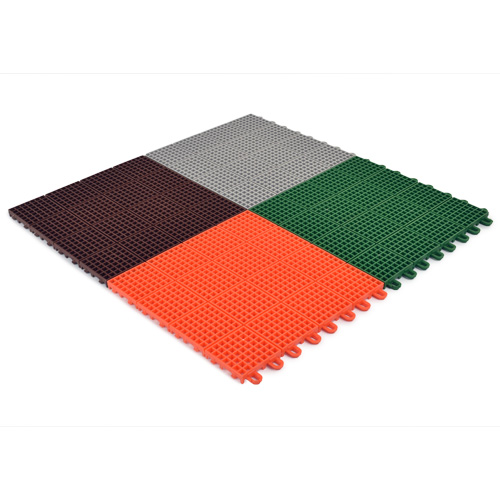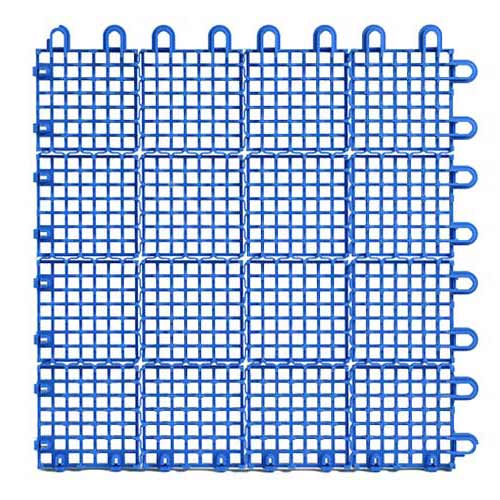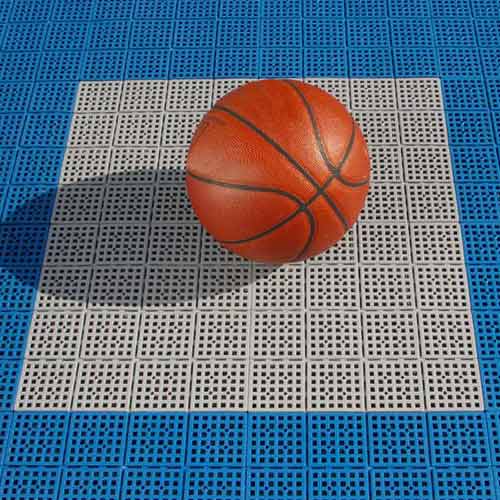 In any home or commercial gym or sporting arena, the use of sport tiles is often the flooring solution of choice.
Sports tiles
are designed to withstand heavy foot traffic and the use of athletic equipment while providing appropriate footing for various physical fitness events and activities.
From interlocking sports tiles and rubber rolls to artificial turf, there are different types of materials used to manufacture athletic competition tiles, with each specific type of surface being designed to perform best for certain sporting activities. There are indoor and outdoor athletic event tiles available at Greatmats, with a wide range of options within each category.
INDOOR OPTIONS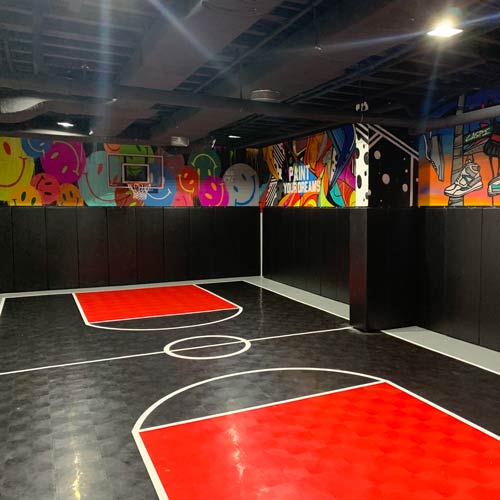 For a classic indoor court tile that can be used for temporary or permanent settings, the
Flat Top Court Floor Tile
is an excellent solution. These sport tiles work perfectly for volleyball, basketball, and other traditional sports, as well as dance and cardio activities and even basement floor hockey.
Made from non-absorbent polypropylene plastic, these raised tiles can easily and quickly be installed over any hard, flat subfloor, and they are designed to allow for airflow underneath if installed in rooms prone to moisture.
They are available in many color options to make for unique court designs and markings, and the surfaces of these tiles can be line painted. The easy DIY snap-together design makes it a breeze to assemble, disassemble, and store these athletic tiles, and they have been load tested for 10,000 pounds per square foot.
For a pro indoor court tile look, choose the
Basketball Court Tile
. These sports tiles provide another flooring solution that is suitable for temporary or permanent applications with its simple snap-together design. This also makes the replacement of a damaged tile very easy.
Featuring an attractive and durable surface that is scuff and stain resistant as well as non-absorbent, this product is great for gymnasium flooring, and basketball courts. These tiles are line paintable and feature a 20 mil, 0.5mm thick wear layer. To increase suppression of noise and to provide extra comfort for your athletes, this sports tile can be installed atop a 3 mm rubber underlayment material.
Perhaps you are interested in sport tiles that are suitable for weight rooms and indoor gyms. The
Premium Heavy Drop Gym Floor Tile
is one that delivers extreme durability for gyms or facilities needing thick gym mats with superior shock and sound absorption qualities. These 2 foot by 2 foot by 2.5-inch sporting tiles are slip-resistant when dry or wet, and they feature a patented, high-density wear layer. Made in the USA of durable recycled rubber material, this flooring is perfect for weight lifting and home gym settings.
RageTurf Rally Interlocking Tile
is another indoor sports tile option. These tiles interlock, providing a surface that is durable and slip-resistant. Boasting a dense, textured nylon wear layer, the 12mm turf is fusion bonded to a 12mm recycled rubber base, allowing it to simulate natural turf conditions. The textured mono-filament nylon material with tight nap makes this turf sport tile the perfect choice for sled drills and track and field workouts.
Artificial turf rolls are another great indoor flooring option. The
V Max Artificial Grass Turf
is a very popular option that is among the best available on the market. The high-performance quality, durability, and value are unbeatable, and it is essentially maintenance-free.
Athletes love how it reacts naturally, even after heavy, repeated use. Made from a blend of nylon and polyethylene with a ¾ inch pile height and 5mm foam backing, sportsmen and sportswomen appreciate how it looks and feels like soft, natural grass - providing a true ball roll of a traditional nylon field. This turf is great for any sport, agility, and physical training and conditioning.
OUTDOOR OPTIONS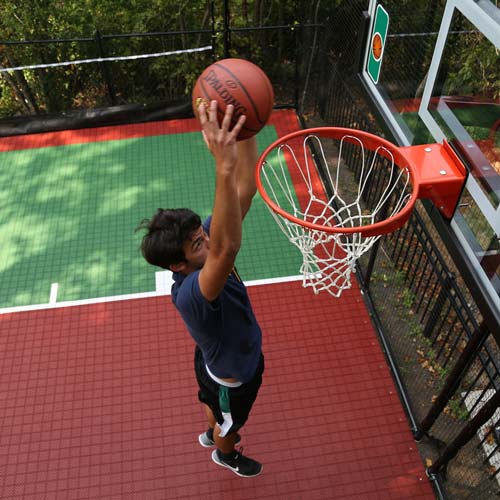 Outdoor Court Tile
is a product that works really well for outdoor roller hockey, basketball, volleyball, and pool areas. This top-notch tile is made from high-impact polypropylene copolymer and features extremely rugged construction with an innovative, flow-through design that allows for superior drainage. This makes it mold and mildew resistant, and it is versatile enough to be used for essentially any outdoor sport or activity. It provides a comfortable surface on which to play sports, and it will last in even extreme weather conditions.
Tennis Court Tile
is another option if shopping for versatile outdoor sport tiles. This brightly colored and extremely durable product works well for many sporting activities, such as tennis, volleyball, and basketball. It features the extreme comfort and resilience of a soft court with the durability and low maintenance a hard court delivers.
This tile is made from high-impact polypropylene copolymer and is fully color impregnated. With more than a dozen color options available and the best in design technology from the original US manufacturer of modular sports floors, this product is the leader of the pack in terms of outdoor sports flooring.
Sport Tiles at Greatmats
Greatmats is your one-stop-shop for sport tiles and flooring. From the options highlighted here to one of the many others available, regardless of the product you choose, you will enjoy a flooring option that is versatile, durable, safe, economical, attractive, and easy to maintain. If you would like to explore all of the sport tile options at Greatmats, just contact the friendly and knowledgeable customer service team. Together, you can discuss the difference between certain products and figure out what the best options are for your athletes, your price range, your style preference, and your space.