UltraTile Rubber Weight Reducer Black 1 Inch x 4 Inch x 4 Ft.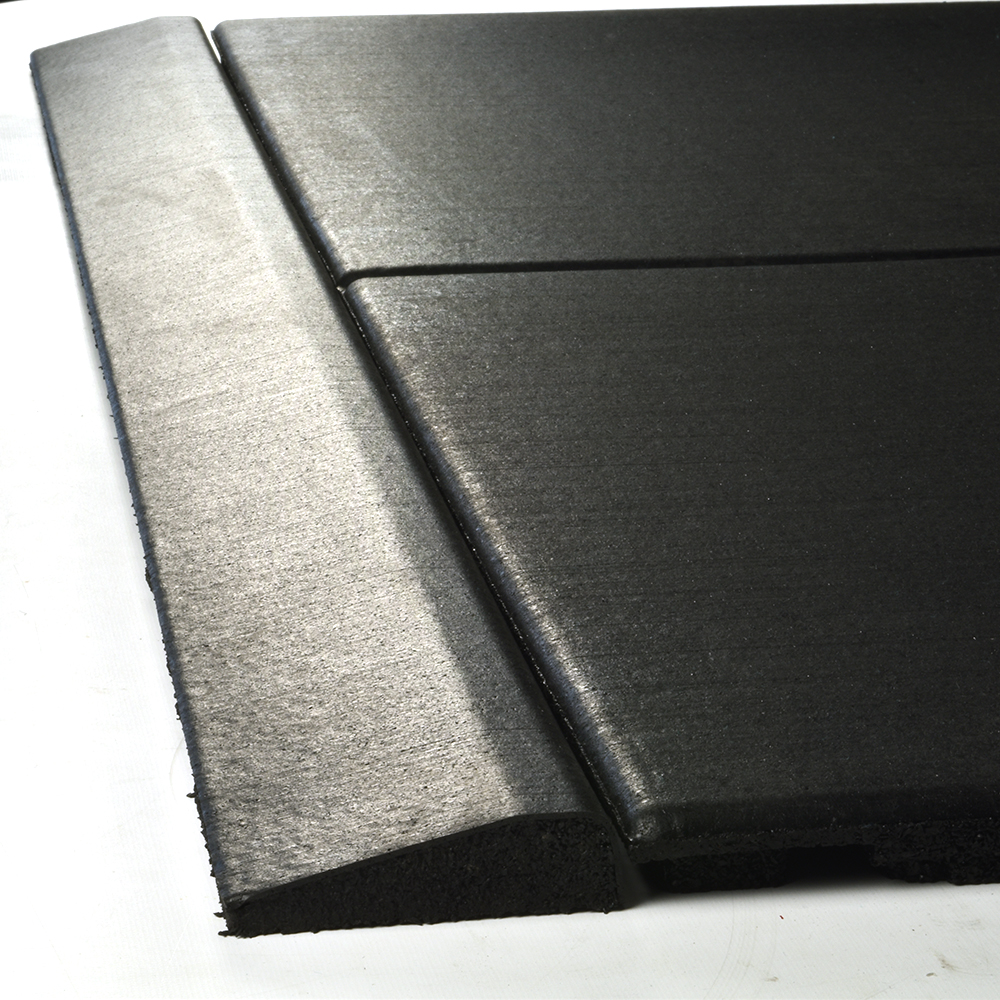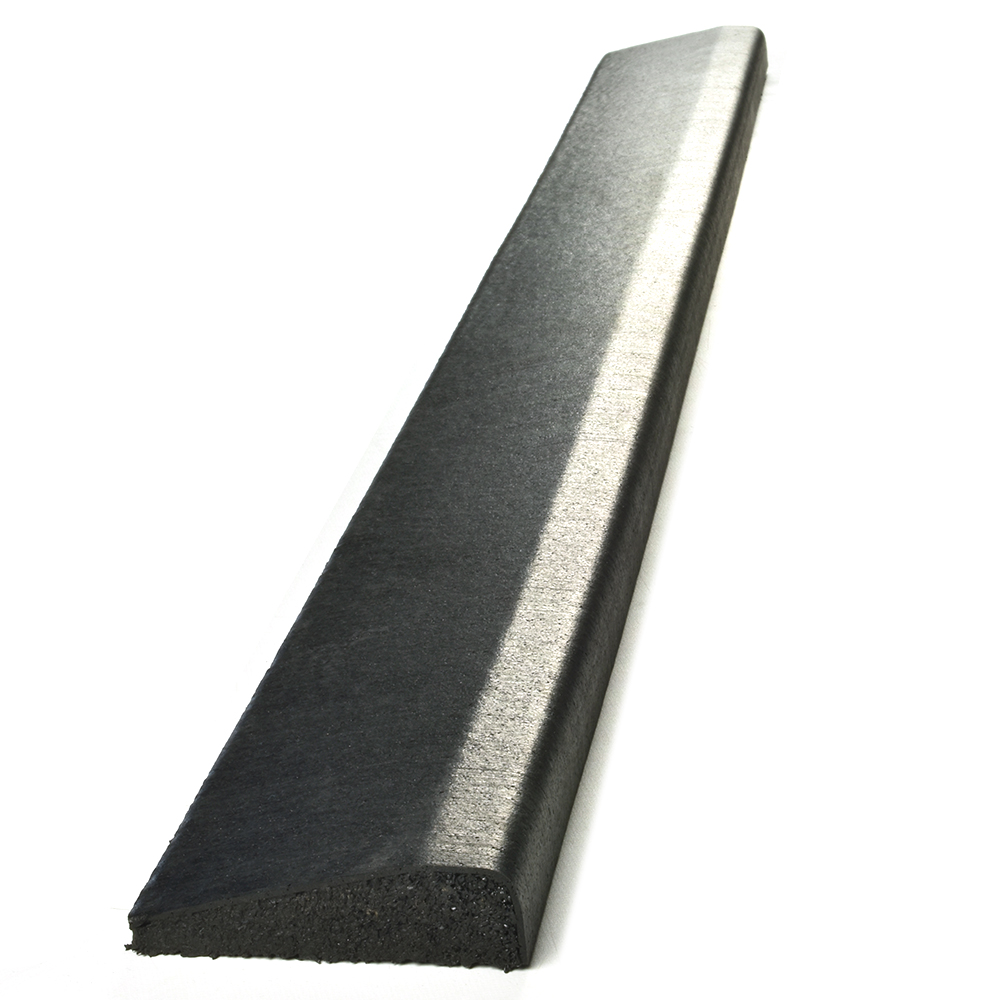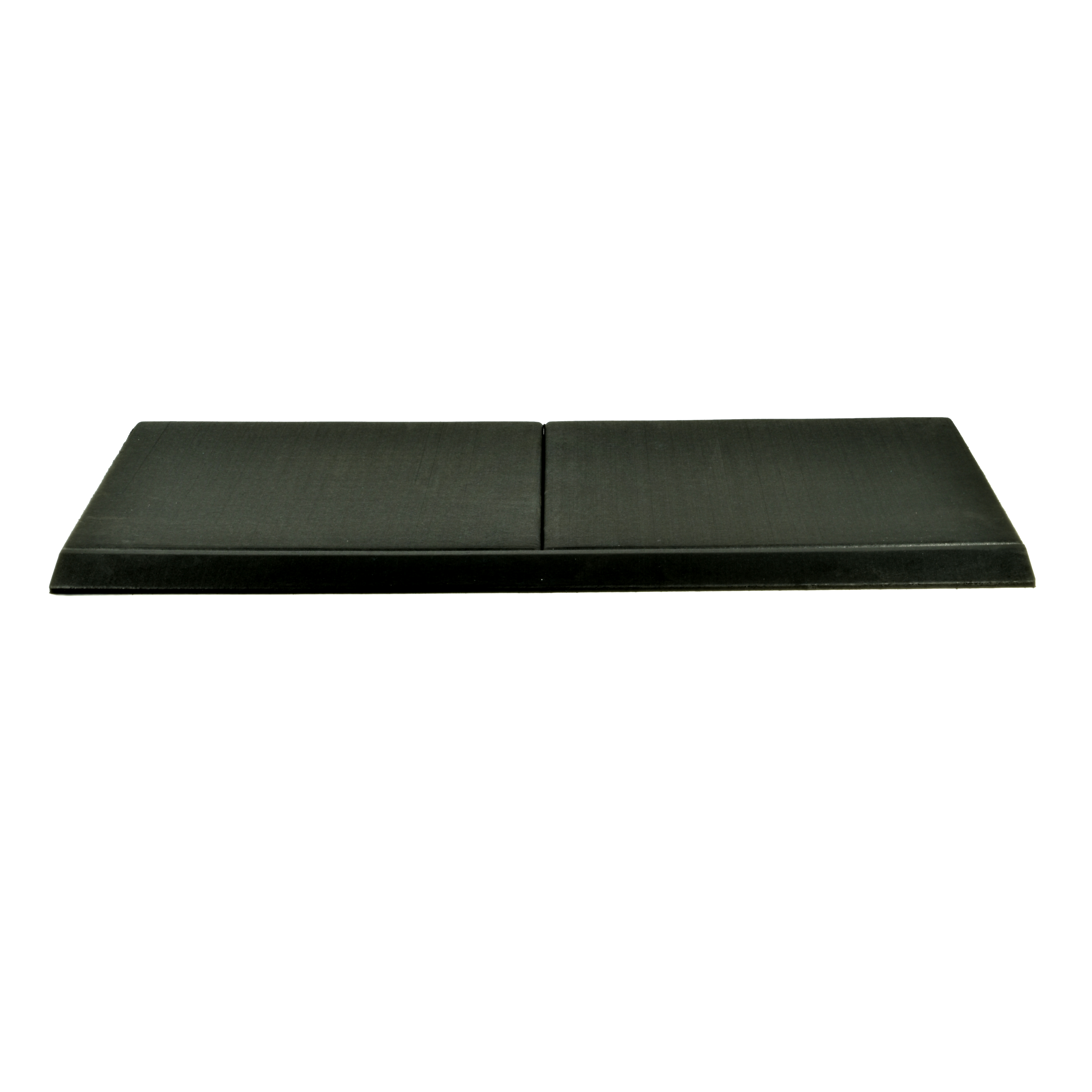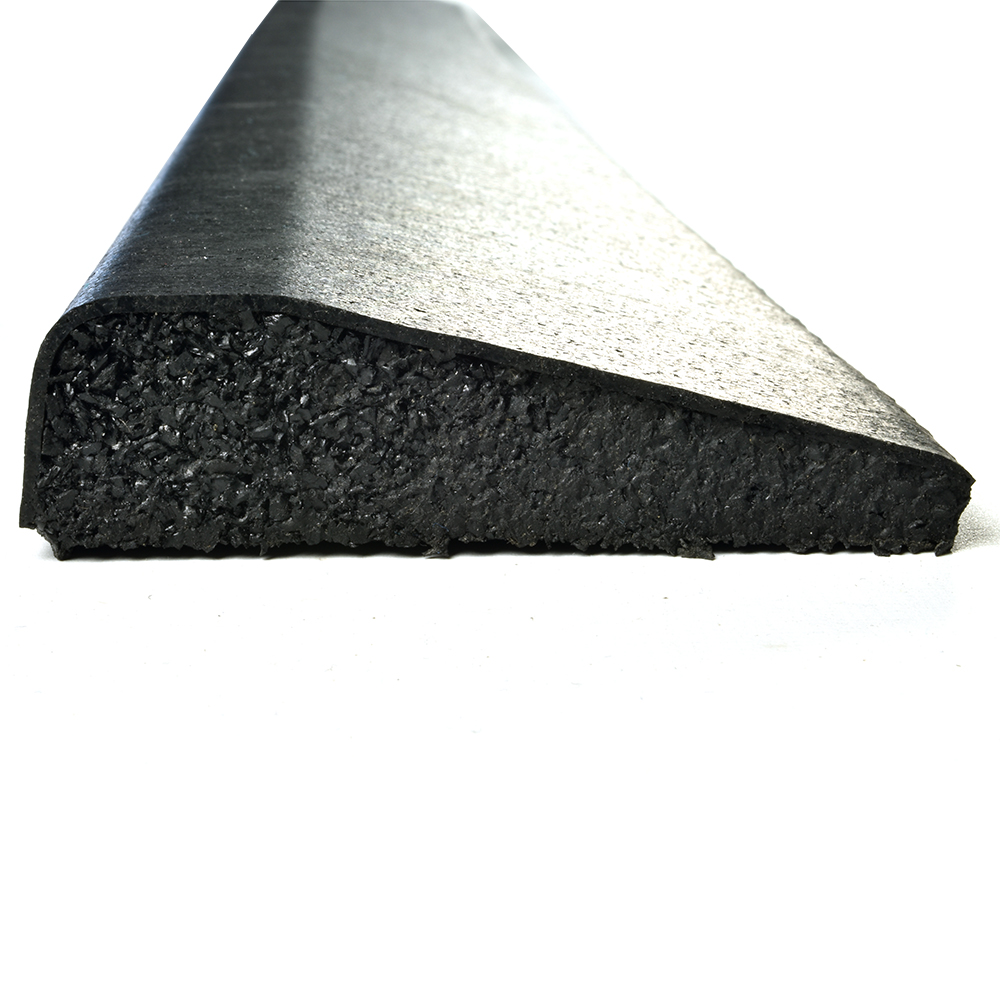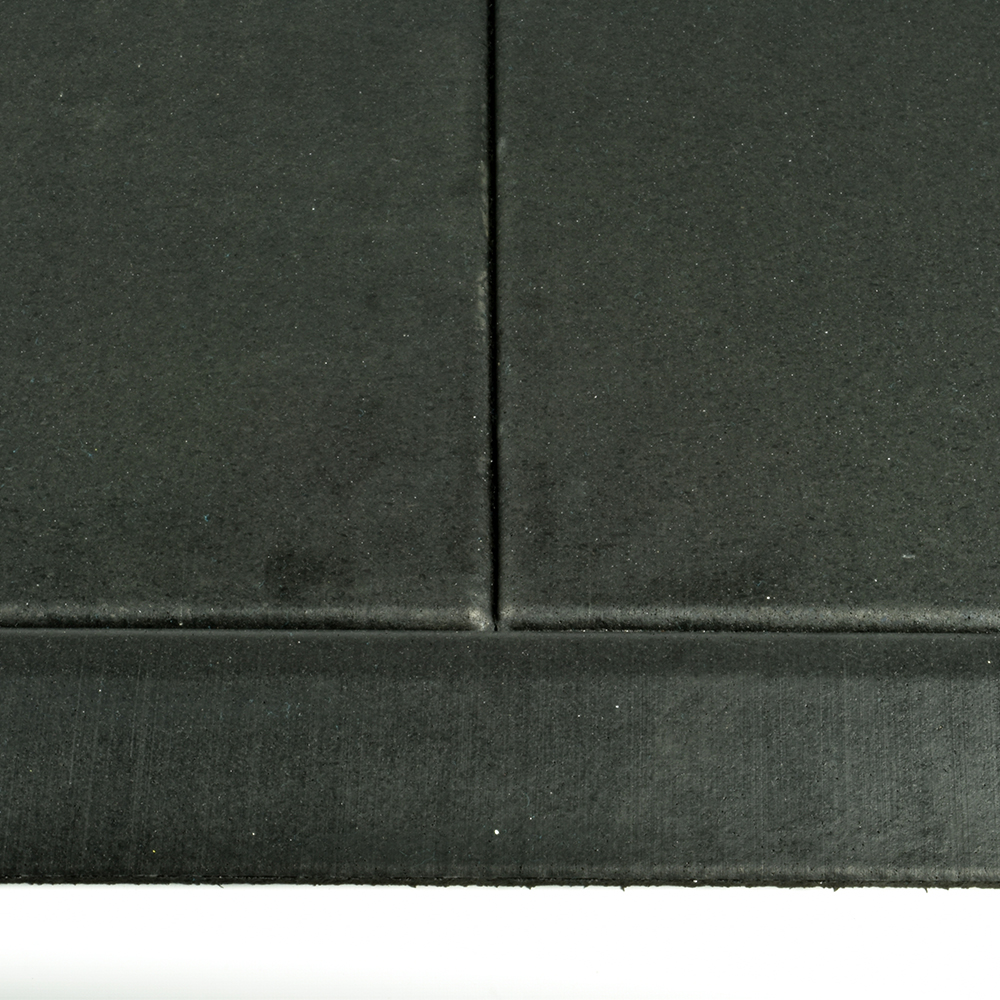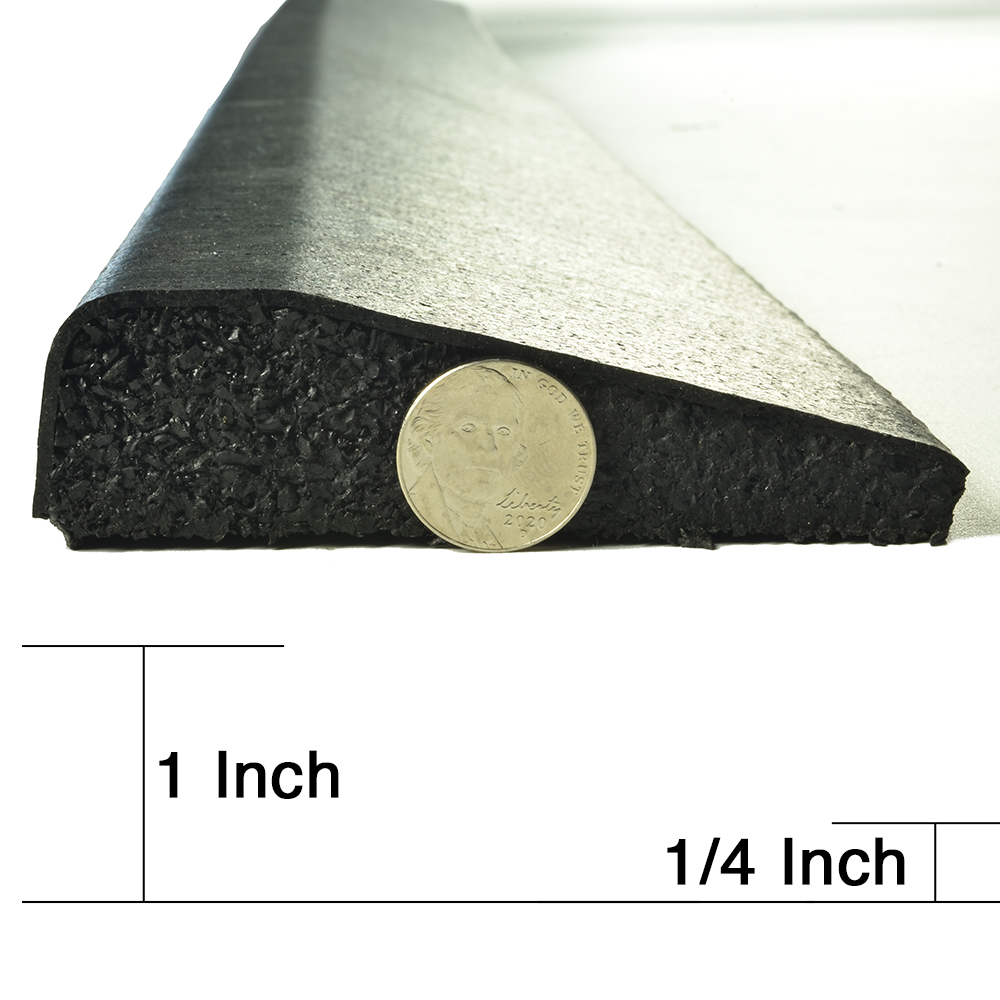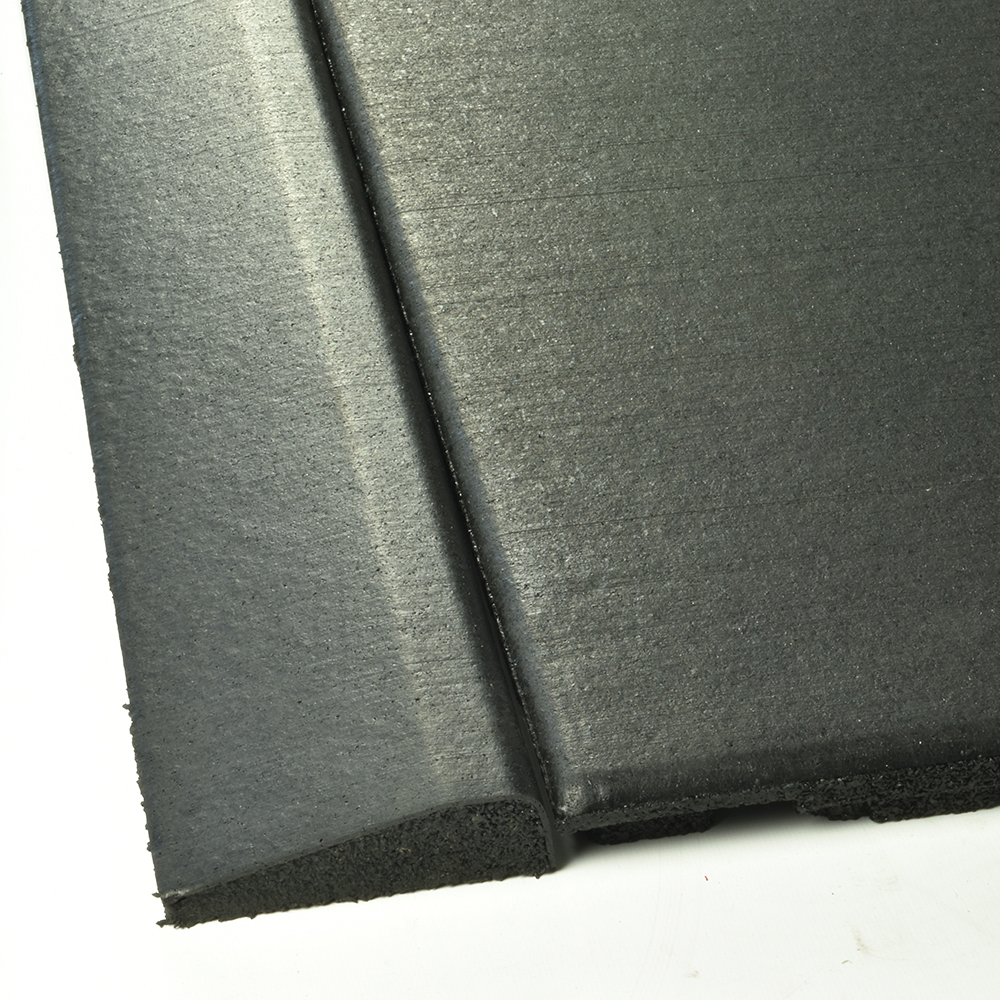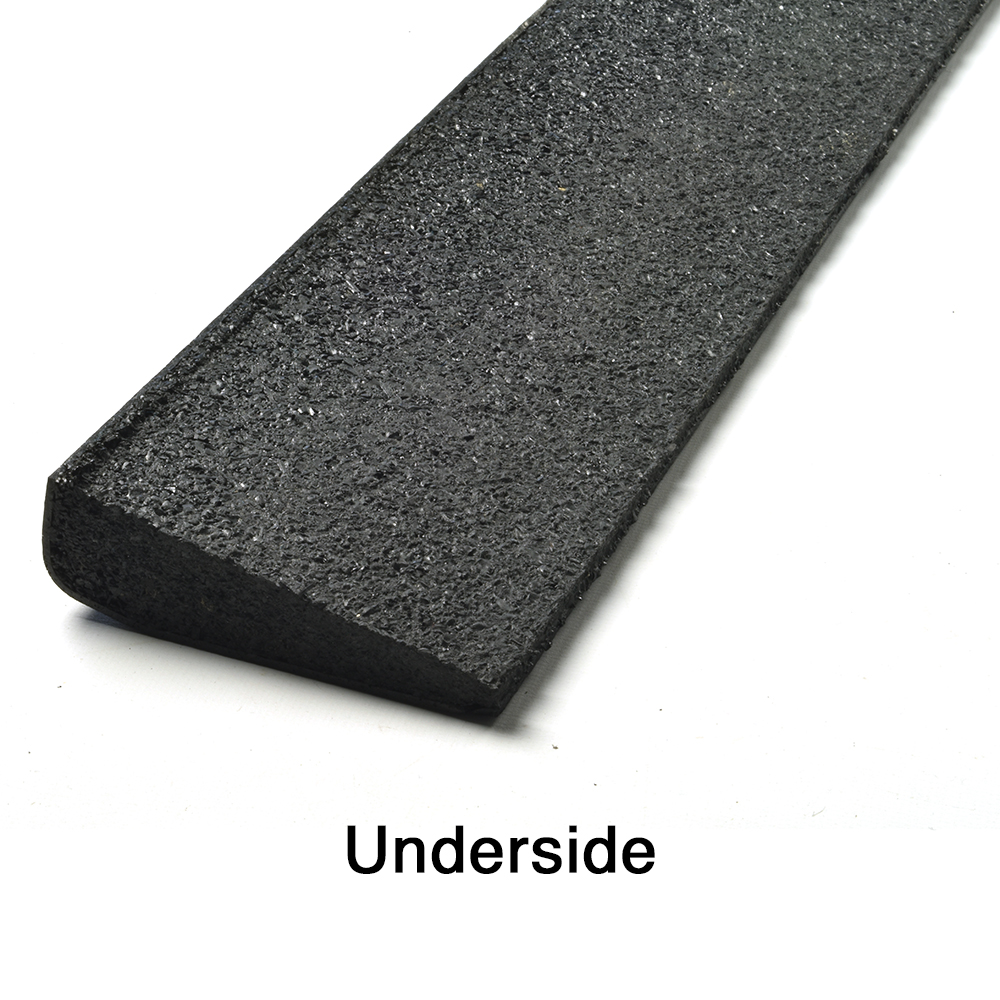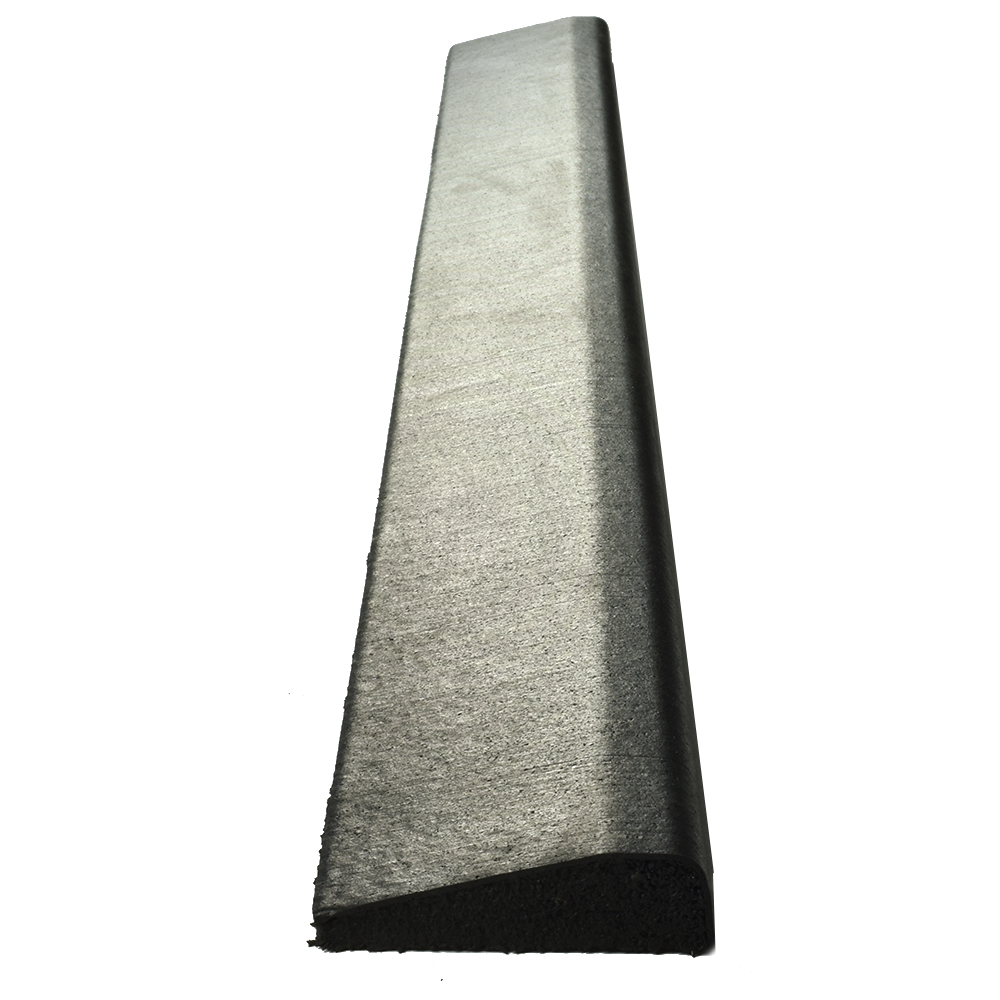 Made in the USA
Provides a safe, ramped edge
$32.09
/each
(You Save 19%)
(2 Reviews )
Ships Out: Estimate 11-14 Working Days
TOP FEATURES
Made in the USA
Provides a safe, ramped edge
Use Types
Use as a finishing edge on non-ADA required applications of UltraTile Rubber Weight Floor.
UltraTile Rubber Weight Reducer Black 1 Inch x 4 Inch x 4 Ft. these transition strips are for non-ADA required applications. The 4 foot reducers are available to make the transition between spaces easier.
When making use of a flooring layout that has some thickness to it, customers run the risk of creating a tripping hazard from the lip of the flooring. Count on the UltraTile rubber floor reducer from Greatmats to reduce the lip on the edge of the layout, making things safer for people stepping onto the floor.


This ramped edge strip works with flooring layouts that are 1 inch in thickness, creating a safer transition onto UltraTile rubber tiles.


Size and Shape Options

This rubber floor reducer measures 4 feet in width, so it will fit perfectly against a layout with a 4 foot wide rubber tile, with two 2 foot wide tiles, or with four 1 foot wide tiles.

Installers can place multiple beveled edge reducers side by side to handle a wider layout size. Additionally, installers could cut the reducer down to a smaller width to accommodate a narrower flooring layout.

The 4 inch wide rubber floor reducer creates a gradual slope to the edge of the flooring, making it far safer than a thick lip where someone could trip over the edge.

The reducer measures 1 inch in thickness at the end that connects to the tile flooring layout, such as a layout with a rubber paver or interlocking tile that has a flat edge. The other end measures 1/4 inches in thickness, resulting in a gradual ramp angle.
Material Options
The reducer consists of a safe rubber material that will be easy to match to an existing rubber flooring layout. This is a Made in the USA product, so customers can trust that the manufacturer is only using the highest quality of rubber materials and a precise manufacturing tolerance.
This rubber material carries a 15-year limited manufacturer warranty, so it should provide a similar longevity compared to the original rubber tiles to which the reducer will connect.
The reducer typically consists of recycled rubber crumbs, which delivers a high level of durability and performance. Recycled rubber is perfectly safe to use as heavy duty flooring.
Pattern and Texture Options
The rubber floor reducer consists of an all-black color, so it typically works best when connected to a tile floor that's also completely black. However, even when connecting to a black floor that has color flecks in it, this black rubber floor reducer will match up nicely with it.
The reducer has no molded pattern on the surface. The manufacturer designs it to have a neutral look and a smooth surface, so that it can match up nicely with multiple types of primary rubber floor layouts.
Common Use Options
Installers can place our reducer onto either an indoor or outdoor flooring layout.
Because rubber tile flooring is extremely common at a commercial gym or in a home workout space, our reducers frequently will connect to these types of layouts, reducing the trip hazard from the lip of a thick rubber floor.
The most solid connection and best results will occur when customers glue this reducer ramp onto a flooring layout consisting of UltraTile rubber tiles measuring 1 inch in thickness. This reducer delivers a finished edge that makes the flooring layout safer to use for everyone in the space.
Understand that this transition strip is usable in non-ADA-required applications.
Installation Options
Our rubber floor reducer requires a glue down installation or the use of pin connectors to secure the ramp to the primary floor layout.
It is important to tightly secure the ramp to the overall floor. Without a proper installation technique, the ramp could curl at the edges, introducing a trip hazard.
If planning a glue down installation, be sure to clean the subfloor thoroughly to ensure a secure connection between the glue, the subfloor, and the reducer.
Before making any cuts to change the width of the reducer, dry lay it in place to guarantee that you have the correct measurements.
Spread the adhesive on the subfloor and then place the ramp over the adhesive. Press down firmly along the entire width of the reducer to make a solid connection.
Apply weight to the top of the reducer during the drying period to ensure a tight connection. Pay particular attention to the ends of the reducer, as they may want to try to curl.
Cleaning and Maintenance Requirements
Customers can clean the reducer in the same manner that they clean the overall rubber flooring layout.
To start the process, remove dry debris from the entire floor. Customers can remove these items using a broom, vacuum, or leaf blower.
When more thoroughly cleaning the floor, the manufacturer recommends an E-Cleaner product, diluted as indicated on the bottle of cleaning solution.
Apply the solution with a mop or an auto scrubber to clean the flooring. If you do not want to leave any residue on the flooring, the manufacturer recommends mopping the floor a second time with clean water and a clean mop.
Allow the flooring to dry naturally in the air over a period of a few hours. If the flooring has puddles of cleaning solution on it, use a wet/dry vacuum to remove the excess water to reduce drying time.
Shipping
Ships via freight delivery, shrink wrapped on pallets
This Product Ships Freight Only.
Please review our shipping disclaimer.
SPECIFICATIONS
| | |
| --- | --- |
| SKU# | UltraTile-Reducer-blk |
| In Stock | Yes |
| Material Type | Rubber |
| Product Edging | Straight |
| Thickness | 1 inch |
| Width | 0.33 feet |
| Length | 4.00 feet |
| SF per Item | 0.00 |
| Weight | 5.00 lbs |
| Packaging | Shrink Wrapped on Pallets |
| Number of Pieces per Package Type | 100 |
| Non Absorbent | Yes |
| Special Adhesives | No |
| Interlock Loss | 0.00 feet |
| Interlocking Connections | No |
| Made In | USA |
| Surface Finish | Smooth flat |
| Surface Design | Solid color |
| Installation Method | Glue Down or Pin Connectors |
| UV Treated | No |
| Reversible | No |
| Border Strips Included | No |
| Manufacturer Warranty | 15 year limited |
HOW TO'S
RELATED PRODUCTS
RELATED BLOGS
Customer Reviews
5 out of 5
2 star ratings
Customer Rating:
02/18/2015
Have been using these guys for a couple of years. Have worked with Angie in sales and she has always been great. Highly recommend!
Customer Rating:
06/03/2012
Very pleased so far and the GREATMATS.COM service was excellent from start to finish!