What Is The Price Of Interlocking Rubber Roof Tiles?
By Paige Cerulli Created: June, 2021 - Modified: August, 2023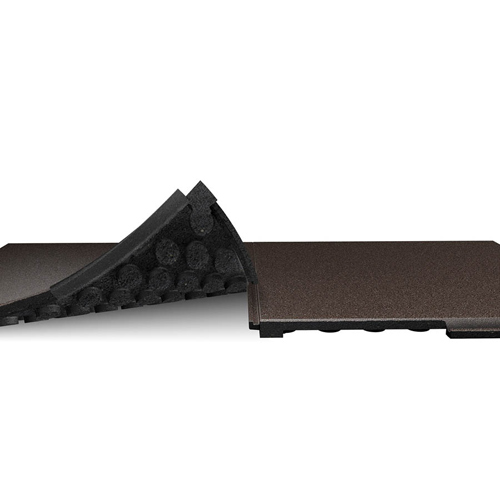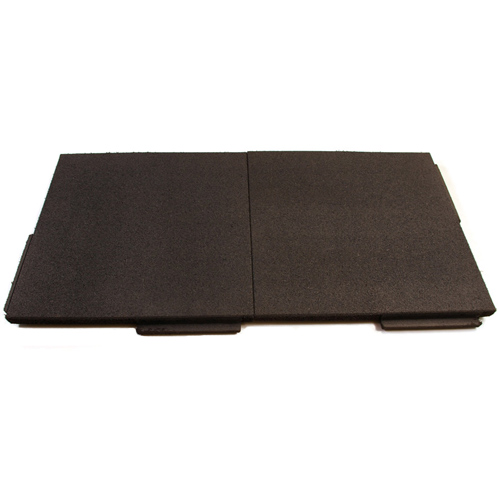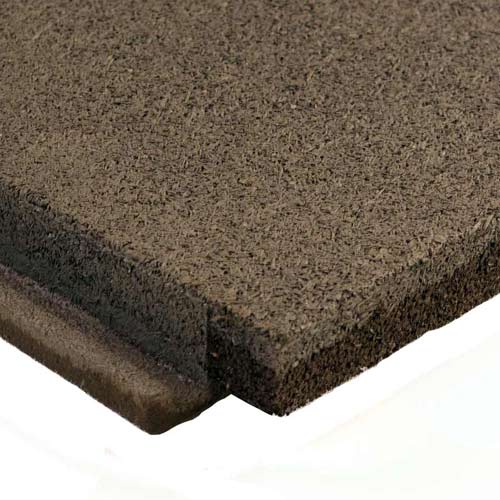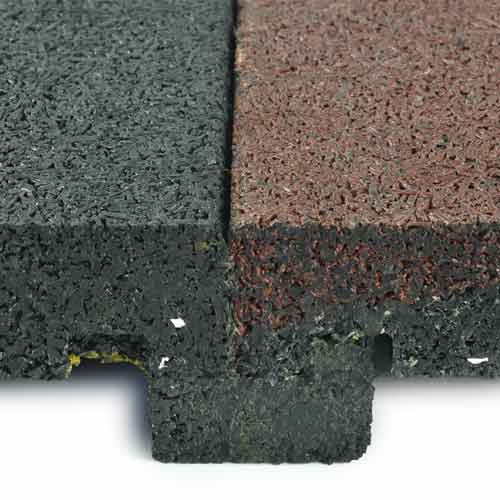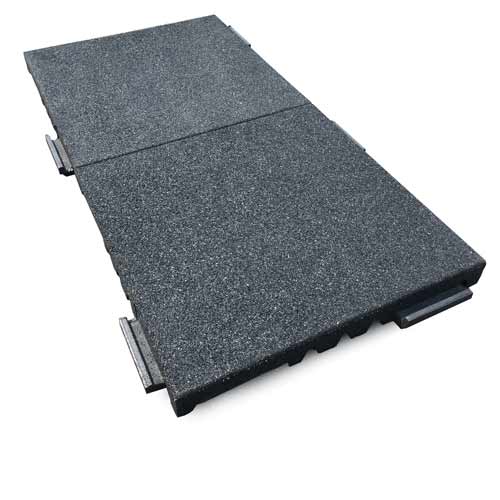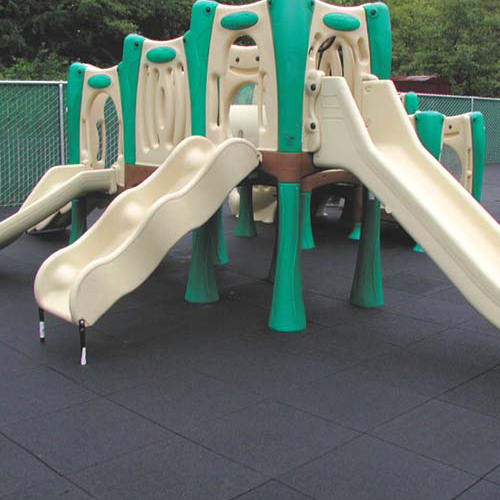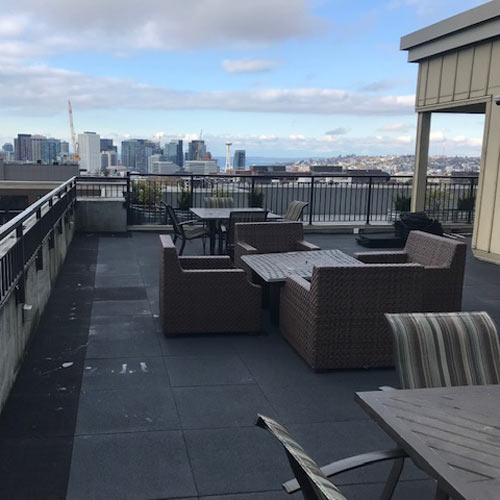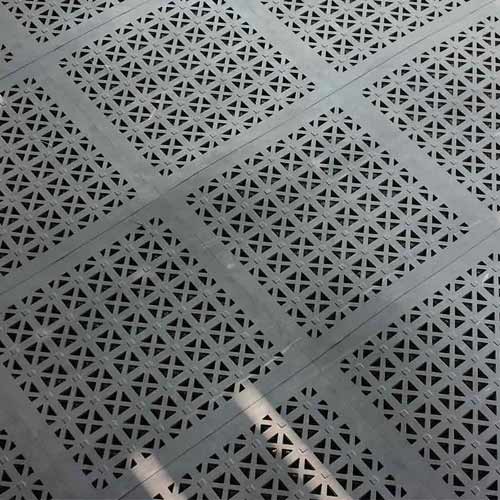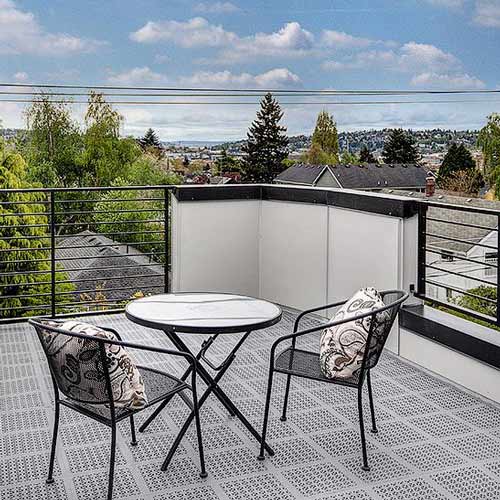 Interlocking rubber roof tiles are a versatile option that you can use on a roof, deck, patio, and many other outdoor surfaces. These tiles are known for their durability, and they're available at a variety of price points.
Rubber Roof Tiles Pricing
If you're considering buying interlocking rubber roof tiles, then those tiles need to fit within your budget. To help you get started, we've listed out the rubber roof tiles for sale at Greatmats by cost, from lowest to highest.
Lowest Price - StayLock Tile Perforated Black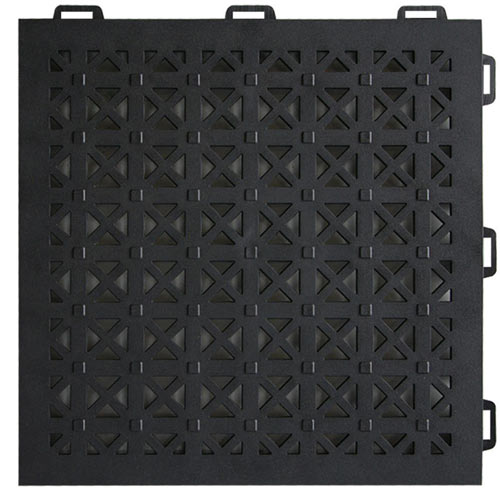 While the StayLock Tile Perforated Black isn't a true rubber tile, it's often confused with a rubber tile because of its pliability. This tile is actually made of a recycled PVC that's comfortable underfoot.
This tile offers a 20-inch ASTM fall height rating, meaning it can help to prevent or reduce injuries that might occur in the case of a fall. It also reduces fatigue if you'll be standing on your patio a lot - grilling or doing other activities.
StayLock rooftop tiles are suitable for use over a rubber roof membrane, and are an ideal choice for home installations.
This tile features a perforated surface for fast draining. Its active locking connector system helps to hold the tiles together securely, so they won't separate.
This perforated tile creates a safe, non-slip wet area pool surround surface.
Price:
It costs approximately $4.50 per tile. Colored versions run a bit more per tile.
Economical Rubber Roof Tiles - Sterling Athletic Rubber Tile 1.25 Inch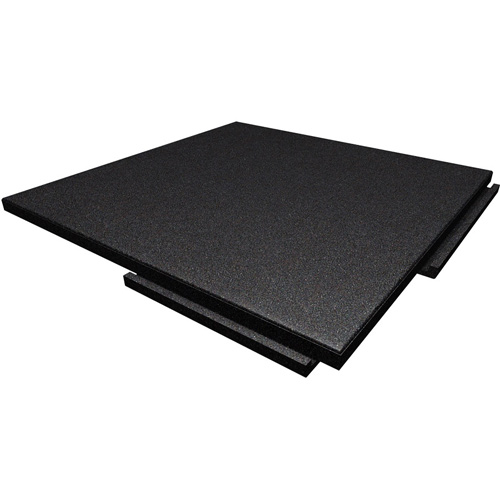 The Sterling Athletic Rubber Tile 1.25 Inch Black is a highly durable tile suitable for patios, decks, and more. This rubber tile is equipped with interlocking edges for an easy installation.
The tile is made with recycled rubber buffings from reground car tires, so you can feel good about investing in this flooring. It's available in multiple colors and is easy to clean and maintain.
Each tile creates a secure connection to other tiles, making for a surface that can withstand the demands of an outdoor installation. It's backed by a limited lifetime manufacturer warranty, making it a long-term investment.
Price:
These tiles cost around $27.30 each and are available in multiple color options.
Best Seller - Sterling Roof Top Tile 2 Inch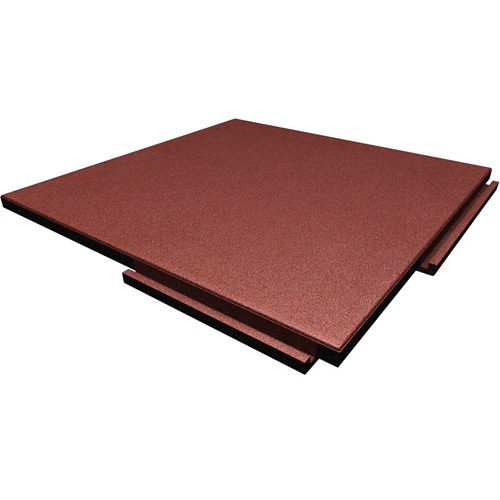 The Sterling Roof Top Tile 2 Inch Terra Cotta features professional quality construction that makes it suitable for both home and commercial use as a rubber roofing paver. They're highly durable and can withstand significant weight, making them a top choice as pavers for a patio, walkway, or roof.
It's recommended to install these tiles with a special adhesive for the best, long-lasting results. Alternatively, you can dry lay these tiles, which allows you to remove them as needed.
You can install these tiles over most rooftops, including those with a membrane or tar coating, as long as the surface is flat. These tiles are backed by a lifetime limited manufacturer warranty, and they qualify for LEED points for your construction project.
The square tiles are also available in a variety of colors, so you can use them to create a pattern or design. They are two inches thick, which enhances their durability and strength.
Price:
The tiles cost roughly $34 each.
Safety Rubber Tiles - Blue Sky Outdoor Interlocking Tile Colors 2.25 Inch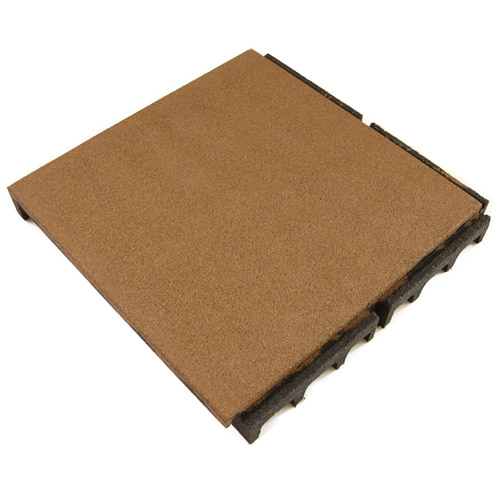 The Blue Sky Outdoor Interlocking Tile is not only suitable for playgrounds, but is also highly desirable for use on a deck or patio, or as a roofing tile. They feature a strong interlock and require no daily maintenance.
Measuring 2.25 inches thick, these tiles feature a four-foot ASTM fall height rating, meaning they can significantly help to minimize injuries from falls that occur from up to four feet high. They're an excellent choice if you want to create a safer flooring surface for your rooftop, patio, or other area.
These tiles are made of recycled SBR (Styrene-Butadiene Rubber) tire rubber, making them highly durable. They'll perform in any weather and are backed by a 5-year manufacturer's limited warranty.
The tiles are designed to let rainwater permeate right through, channeling it away from the tile surface. This design creates an important safety feature and helps to prevent puddles from forming.
These tiles are available in standard colors, or you can opt for an EPDM mixed color option to make for a more interesting appearance. You can also mix and match colors to create a custom design all your own.
Price:
The tiles cost just over $39 each.
Luxury Rubber Roof Tiles - Sterling Roof Top Tile 2 Inch 95% Premium Colors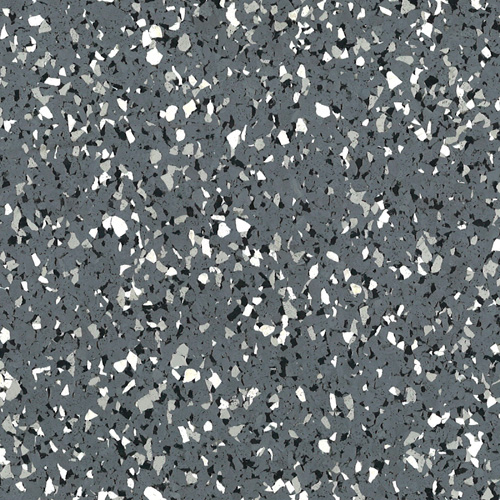 The Sterling Roof Top Tile 2 Inch 95% Premium Colors may be one of the more expensive tiles, but it pays off in terms of durability and aesthetics. The synthetic color options include everything from the bold to the reserved, so you can choose tiles that truly match your home or décor style.
These tiles measure two inches thick and feature interlocking edges for a secure installation. They're made with recycled rubber buffings and crumb rubber from automotive tires, so you can feel good about choosing these tiles.
Border and corner ramps are also available in matching colors, so you can get that unique appearance that will grab attention and complete the look of your home.
Price:
These tiles cost about $50 each.
Factors Affecting Rubber Roof Tiles Price
Rubber roof tile pricing can range from the economical to the more expensive, but there are multiple factors that affect the pricing. It's important to understand each of these factors so you can choose the product that's not only right for your needs, but that also falls within your price range.
Rubber Thickness
A tile's thickness and size are one of the major elements that can affect price. Thicker, larger tiles require more rubber to produce them, which naturally drives the tile's price up.
Keep in mind, though, that these tiles also tend to be stronger and more durable than thinner, smaller tiles. While you might invest more initially to buy the tiles, they will outlast a thinner, less durable product under the same conditions.
Tile Dimensions
Be sure to also consider the tile's dimensions when evaluating its price. A larger tile will cover more area, so you will need fewer of them and might actually save money when compared to a smaller, cheaper tile.
Colored Rubber
Color will also increase the cost of a rubber tile. Most tiles are available in a standard black, but coloring a tile is a more expensive process.
When deciding whether splurging for a colored tile is worth it, it's important to consider your end goals for your project area. If you're renovating a part of your home that will be frequently seen and used, then investing in a more expensive colored tile can be worth it.
Interlocking Edges
Interlocking rubber tiles tend to be more expensive than flat-sided tiles because of the intricacy of their design. Those rubber interlocks need to be precisely designed and executed to be effective.
Those interlocks offer important value, though. They may eliminate the need for adhesive during the installation, and which could save you time and money in the long run. The interlocks also ensure an optimal flooring performance, helping to prevent the seams from separating so you can just install and then enjoy your flooring.
Reasons to Invest in Interlocking Rubber Roof Tiles
While rubber roof tiles price may vary, chances are that any rubber tile you purchase will offer impressive durability. Rubber is incredibly strong, and it's well-suited to withstand harsh outdoor elements, including frequent rain, snow, UV rays, and freezing temperatures.
DIY Installation
Interlocking rubber roof tiles also offer an easy installation. They're conveniently sized, and their interlocking design often eliminates the need for adhesive. Many of these tiles are so thick and heavy that they easily stay in place when connected.
You can use these tiles for many purposes, including paving a walkway, putting a new look on your porch, and more. Because many can be dry laid over an existing surface, these mats make a great replacement surface option that can quickly and easily revitalize the look of your home.
Maximum Durability
Rubber pads' strength can also help to protect your deck surface or other subfloor. The pads are strong enough to withstand patio furniture and other significant weight, and they won't scratch up or mark up easily like other types of soft flooring products will.
Added Value
If you're considering selling your property, then renovating an area with rubber tiles can be an excellent investment. Such a renovation can potentially bring up your property values, and a visually appealing enhancement may help to get your property sold faster.
Increased Safety
Rubber tiles also offer important safety benefits. Some tiles offer ASTM fall height ratings, which indicates their ability to help absorb shock and minimize injuries. Many tiles also feature textured surfaces that help to reduce slips, minimizing falls. This is particularly important for areas that your family frequently uses, and investing in rubber tiles can be an investment in your family's safety.
Environmentally Friendly
Because many rubber tiles are made with recycled materials, you can invest in these products while knowing that you're making an environmentally-conscious choice. Some of these tiles may contribute to LEED points for your building project, further validating their cost.
While every product is different, chances are that investing in rubber tiles for your roof, patio, or other outdoor area will lead to an impressive, highly durable enhancement. You may get a safer surface, a surface that helps to protect your subfloor, and a visual enhancement that will leave the area more appealing. With many rubber tiles backed by significant warranties, you can invest in these products with confidence.
Ordering Your Interlocking Rubber Roof Tiles
If you're considering ordering rubber roof tiles, it's best to start by measuring your installation area to determine how much product you'll need. With rubber tiles available in many price points, chances are you can find a product that will work just right for your project.
If you need additional help, please contact our customer service team. We're always happy to provide you with shipping quotes and other details about products, and our customer service representatives can help you to determine which type of rubber roof tile may be best for your project and your budget.