Most Slip Resistant Pool Deck Tiles
By Kif Richmann Created: August, 2017 - Modified: August, 2022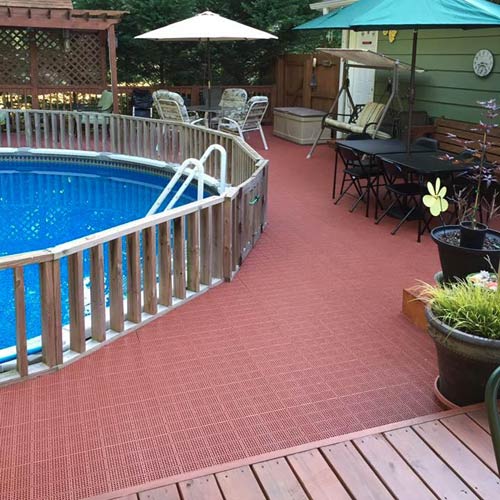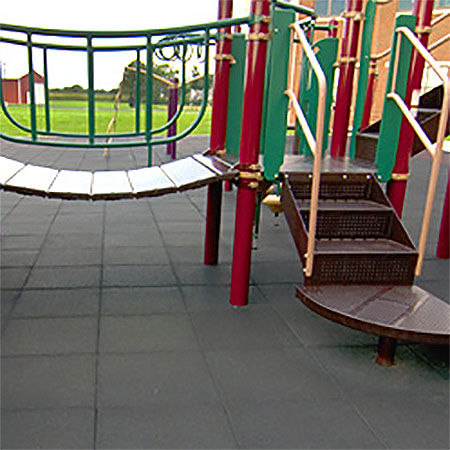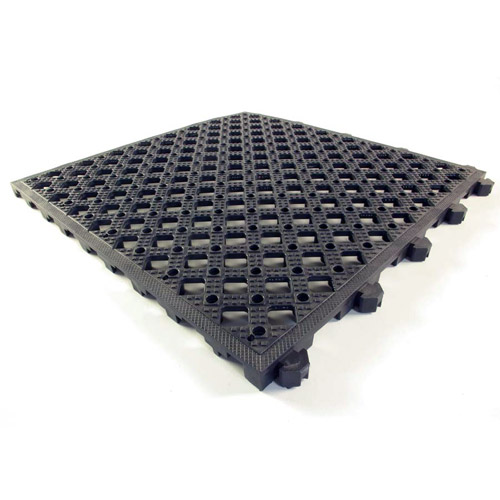 Do you have a pool deck that you need to cover? There are many options, so choosing the exact product can be a challenge. However, if you have the right information and the right selection, you can find a pool deck tile that is perfect for your needs.
Let's take a look at what you should look for in non-slip pool deck mats, then take a closer look at a few of the top options for your home or facility.
What to Look for in Pool Non-Slip Mats
Before we look at the best products for your pool decks, let's explore the specific characteristics that you should seek in a non-slip tile for pool areas. While everyone's needs and preferences will be different, these are a few of the qualities you should find.
First of all, you need
slip-resistance
when the mats are wet. Pool decks will obviously have lots of dripping water, so you need a quality material that will maintain slip resistance even when it's covered in water. If the surface is ''slippery when wet,'' it won't do you any good as a pool deck covering; you might as well just stay with the hard surface.
You should also look for a
soft surface
, as most people enjoying the pool will be barefoot. You won't need the gentle cushioning of foam mats that are used for wrestling and gymnastics, but it never hurts to add a little padding to the surface.
The material should also be
non-absorbent
. Again, with lots of water all over, any material that absorbs water can become a breeding ground for mold and mildew. Although pool water is usually cleaned and sanitized, you never want absorbent materials around your pool.
Finally, you should look for a non-slip tile for pool areas that is
pleasing to the eye
. You can find non-slip pool mats that are basic black, white, or grey, but you can also choose items that are more colorful and decorative. You certainly have your options when it comes to pool non-slip mats, so be sure to take your time and select a product that appeals to you.
Most Slip-Resistant Pool Deck Tiles
These patio tiles have everything you expect from a non-slip tile for pool areas. They give you a high-quality surface grip, reducing the chances of injury, and won't soak up water or other liquids. With a perforated surface, they won't trap water, and they clamp together with a firm grip, creating a seamless surface for your pool deck.
One of the most unique qualities of these pool non-slip mats is the perforated top. Perforated tops have special advantages for surfaces that experience a lot of water, such as pool decks or outdoor patios in rainy areas. By allowing the water to flow underneath, they don't pool water on the top. The perforation also allows the water underneath to evaporate, meaning you have less chances for mold build up.
These tiles are made from PVC material and have a unique interlocking system. This flexible PVC material is comfortable for bare feet, making it ideal for pool decks. The tiles are non-absorbent and do not require adhesives for connection. You can choose from three solid colors, in addition to black, when purchasing these outdoor non-slip mats for decking: grey, blue, and brown.
When you need a strong, reliable, and water-resistant decking for your pool area, these non-slip tiles will perfectly fit your needs.
While these tiles are often used for playgrounds, they also make a wonderful addition to any pool deck. With a one-inch thickness, the rubber tiles are much softer than concrete, asphalt or wood surfaces, and they provide excellent traction to both footwear and bare feet. Not only that, but they are water-resistant and won't absorb any liquids. This gives them a significant advantage when used as non-slip pool mats.
The rubber used to make these mats gives the surface a non-slip quality that increases the safety of pool areas. They are made in the U.S.A. and come with a 15-year warranty. There are limitless design possibilities with these rubber tiles, and you can select personalized themes to match your preferred style and design. They are also made from recycled composition rubber, making them an environmentally-friendly product.
Cleaning is easy with these pools deck pavers. All you have to do is hose them down with water! They have a high safety rating and excellent under-foot support with no flaking. With a long life span and outstanding durability, these tiles make perfect non-slip mats for pool areas.
This is a no-nonsense, highly-reliable mat that you can use to cover your pool deck. When you are searching for non-slip pool mats, you should give serious consideration to the Safety Matta Perforated Black. These tiles offer excellent grip, superior durability, and long-lasting performance, making them one of the best choices for a slip-resistant pool deck covering.
The surfaces of these tiles have small perforations, which allows water to roll underneath, keeping the water from congregating at the surface. They are built with PVC plastics, which can stand up to a lot of pressure and abuse. They can also be trimmed to fit many different spaces, giving you versatility when you order these non-slip pool mats. To clean the mats, you can use a damp mop with common household cleaners, giving you added convenience for your pool deck.
These interlocking mats are one-inch thick and can be used to cover many different spaces. They have a perforated diamond top surface, which provides grip and allows pool water to flow throw the surface. The interlocking mats are kid safe and come with a 10-year warranty, so you can count on them to deliver years of safety and fun. The non-slip tiles add cushioning and safety, so order your mats today!
Other Options for Non-Slip Pool Mats
There are many other options for non-slip pool deck surfaces. Be sure to explore our large selection of pool deck tile and you can find the exact product you are looking for.
Pool deck covering
can come in dog-bone tile, perforated tile, peel-and-stick tile and more. There are dozens of options, so be sure to explore our inventory. If you need more information, feel free to contact our team to find the exact item you need for your pool deck.
Order Quality Flooring for Your Home
Greatmats has the top options for any flooring. From specialty flooring for horse stalls to cushioning mats for athletic competitions, we have everything you need in one location.