The Best Way to Cover An Old Deck - Interlocking Deck Tiles
By Paige Cerulli Created: July, 2018 - Modified: September, 2023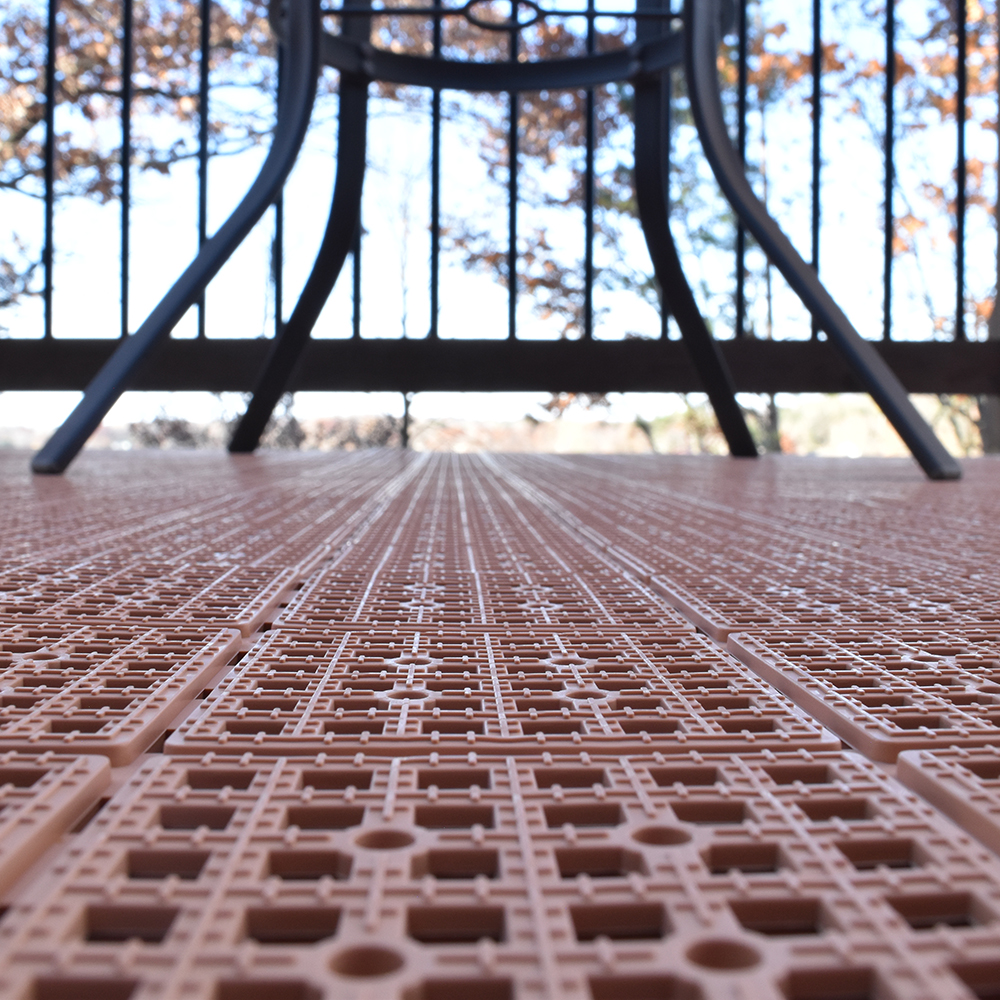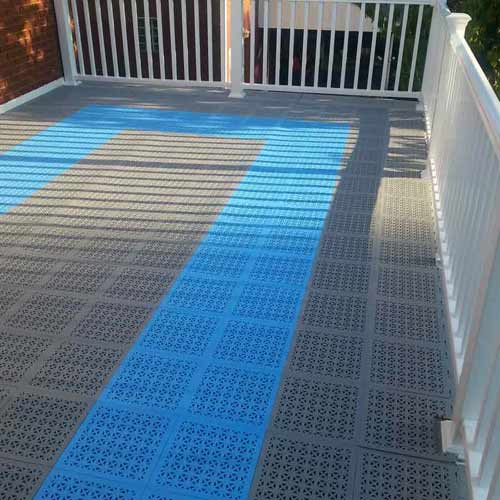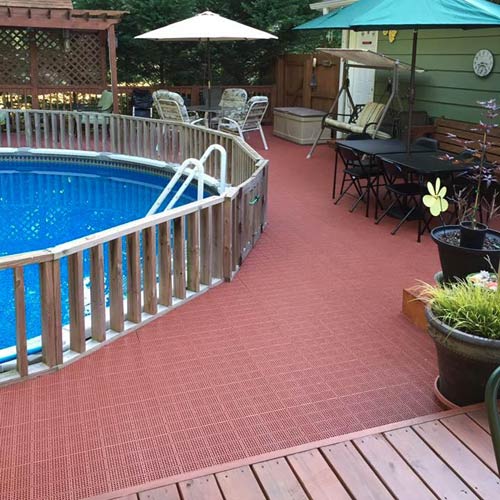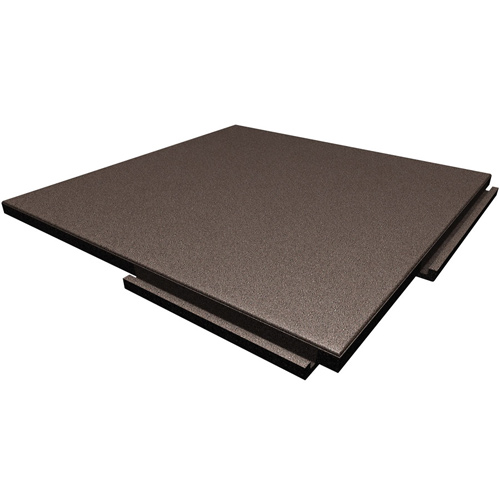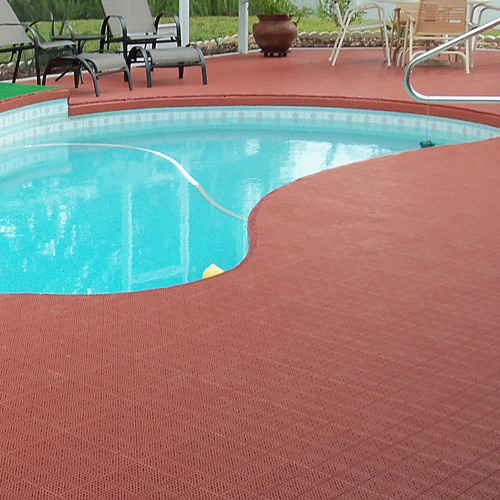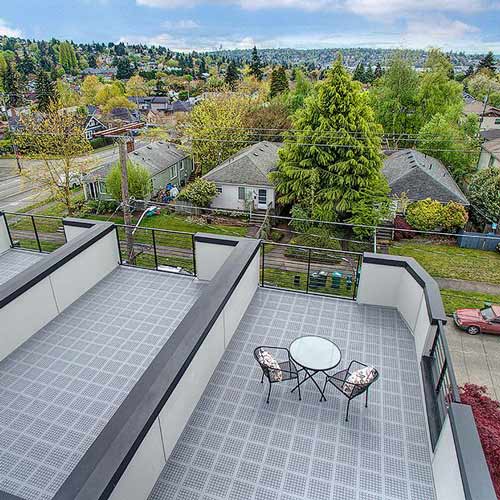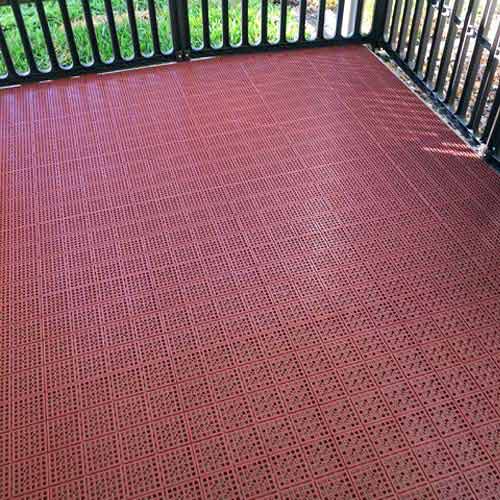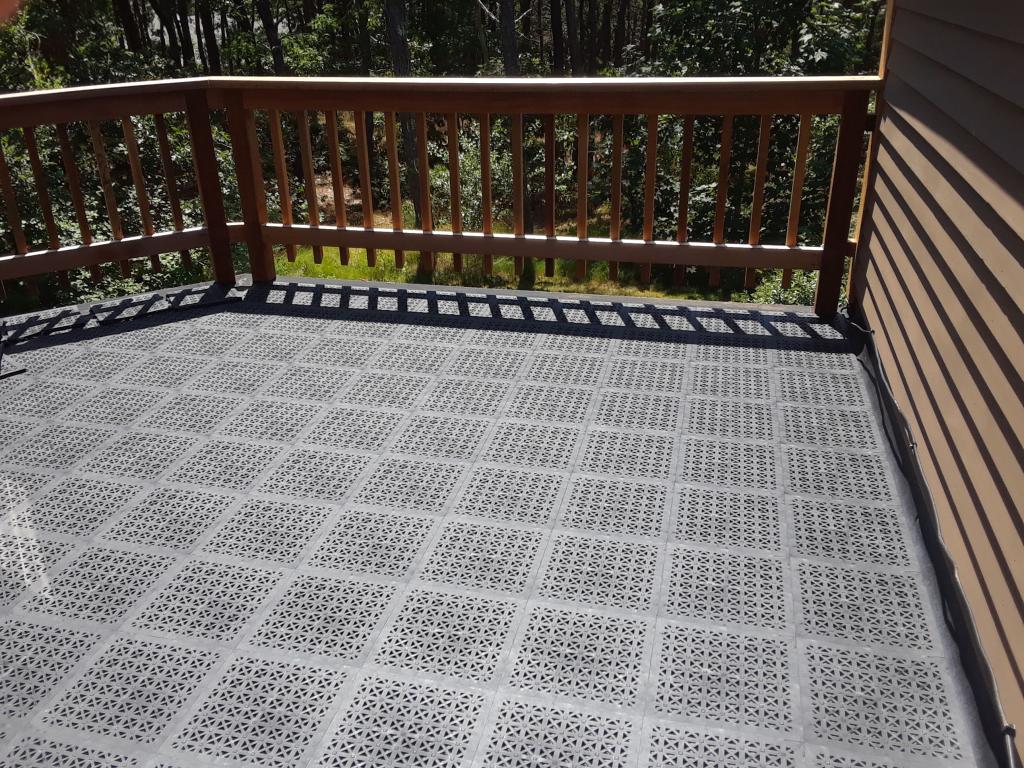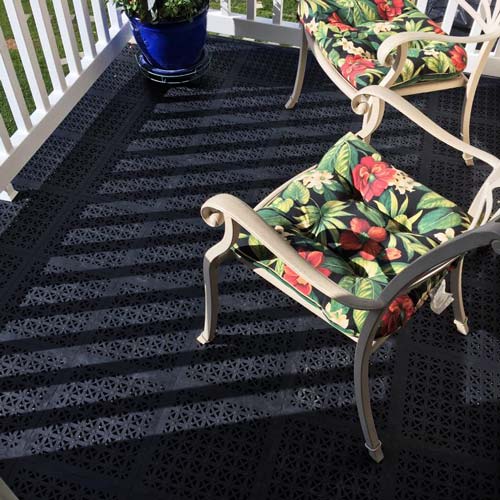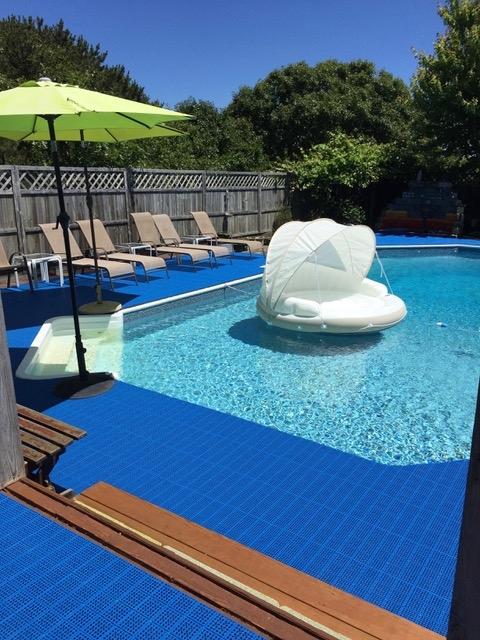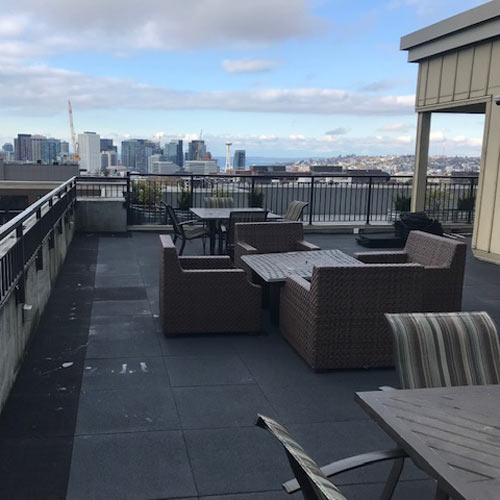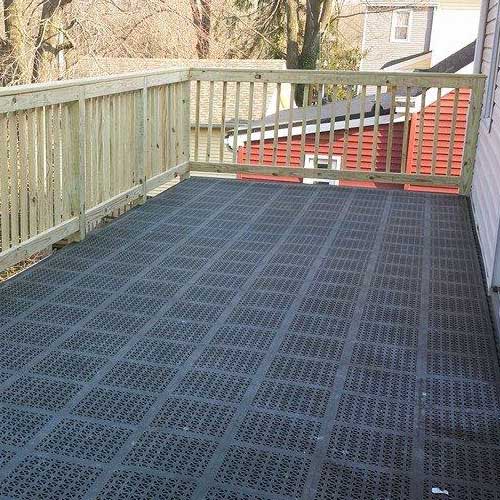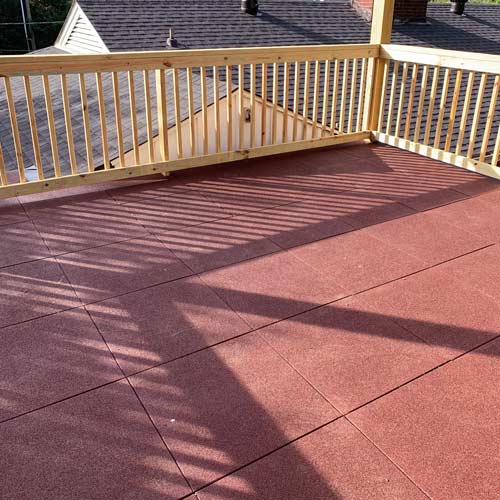 Is your deck looking old and tired? Is it stained, sunbleached, or just plain uncomfortable against bare feet? If your deck isn't looking or performing like you want it to, you can cover it with a new surface to revitalize and protect the deck without the significant cost of rebuilding.
Interlocking deck tiles
are a low-cost way to transform your deck into a safer, more attractive space while helping to protect the actual deck from wear and tear. Installing outdoor tile over a wood deck can help to protect you from splinters, while offering the deck protection from sun and wear and tear. Rubber deck tiles are one popular choice for installations over decks.
Here are just a few tile options that you can use to cover up your old deck.
StayLock Cushioned Deck Tiles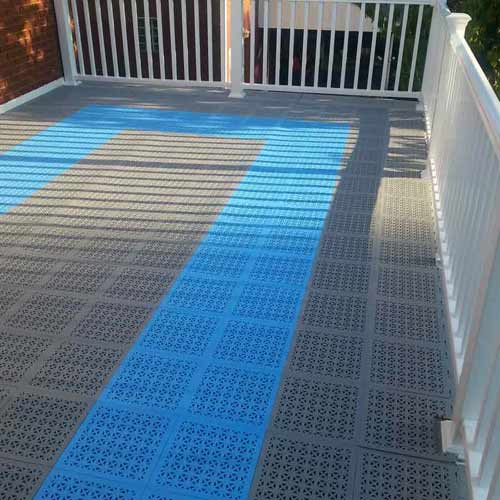 StayLock Tiles are durable, comfortable underfoot, and look great installed on any old deck. These interlocking deck tiles have an active locking connector system to make for a secure, easy installation, and they won't separate over time. These roof deck tiles provide traction and comfort, and their perforated surface allows water to drain right through, so you can enjoy the deck right after a rain.
These tiles are available in five beautiful colors.
Interlocking Patio and Outdoor Deck Tiles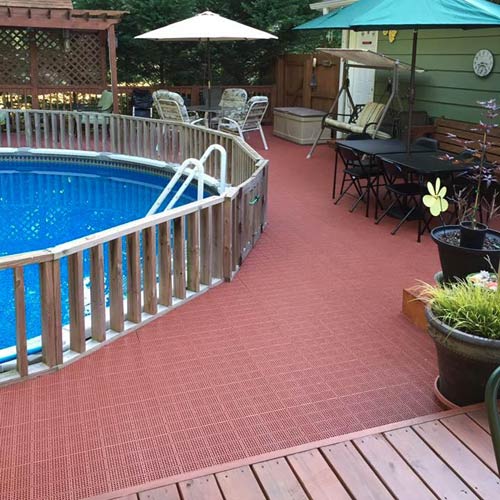 For a low-cost flooring option, consider our Patio Outdoor Tiles. These flexible deck tiles are made of PVC which gives them strength and durability, while also making for a surface that is forgiving and comfortable underfoot.
The the interlocking
PVC tiles
are ideal for outdoor use, and have a drain-through system to help prevent water from pooling on the surface. They are UV stable, so they'll retain their beautiful colors, and are both waterproof and slip resistant.
These tiles feature an interlocking system that makes for an easy installation. You can cut them with a sharp utility knife if needed, and can remove them in the future if you wish.
Interlocking Rubber Deck Pavers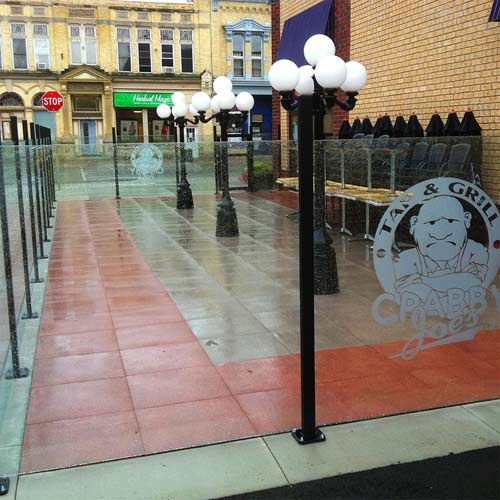 Durable, low-maintenance, and easy to install, Sterling Roof Top Tiles are a popular option for use on top of old decks. These rubber pavers are made of heavy-duty rubber that can withstand the harsh outdoor elements. Plus, with each tile weighing 24 pounds, these rubber deck tiles are heavy enough so that you don't have to worry about them being lifted away during a storm.
Rubber deck tiles provide plenty of benefits. They are extremely dense, but still provide a softer surface than cement or wood, which is particularly important in the case of a fall. At two inches thick these tiles are durable enough to withstand the weight of patio furniture and high heel traffic without being damaged.
With their interlocking edges, installing these rubber deck tiles is easy. You can install the tiles directly over your old deck surface, and the interlocking design creates a cohesive surface. You may wish to use adhesive on some tiles, all of the tiles, or none of the tiles, depending on the size of your deck and whether you want to be able to remove the tiles in the future.
Ordering and Installing Deck Tiles
When it comes to covering up your old deck with a new surface, you'll need to be sure to pick the product that's right for your deck and your needs. We offer a range of products available at different price points and with different features, so we're sure to have something that will work for your deck.
Not sure which product is right for you? Wondering how to install deck tiles on an uneven surface, or looking for flexible deck tiles that you haven't yet found on our site? Please contact our customer service team. We're happy to provide you with product samples, talk about your project, and even help you to find the product that's just right for your needs and your budget.