Oak Parquet Flooring Costs & Alternatives
By Paige Cerulli Created: September, 2022 - Modified: October, 2022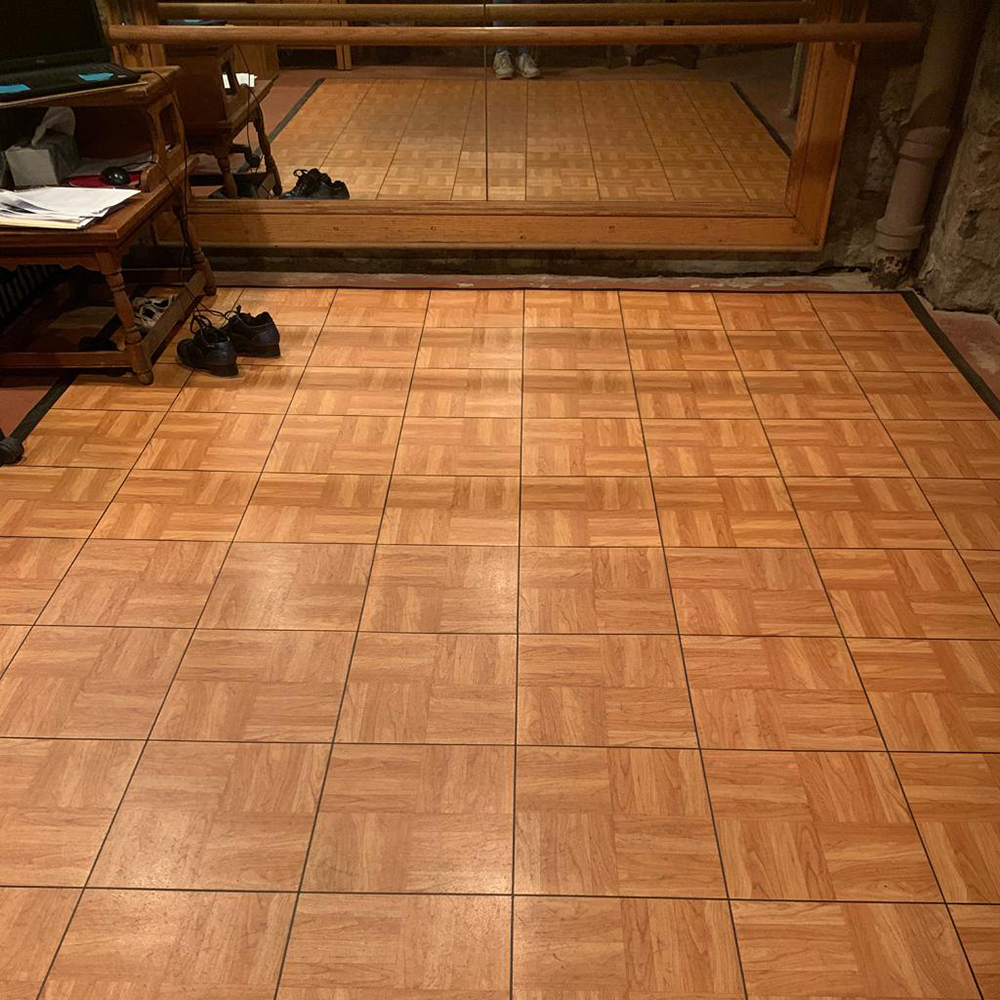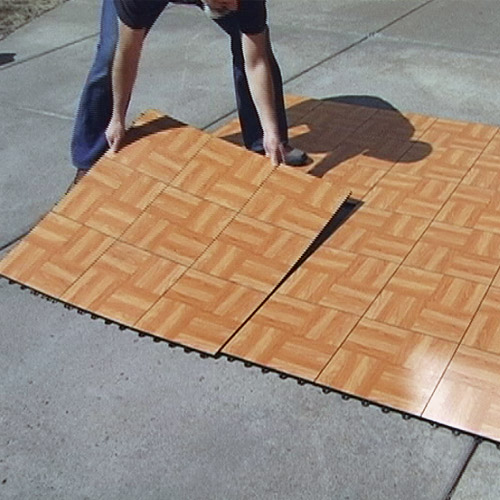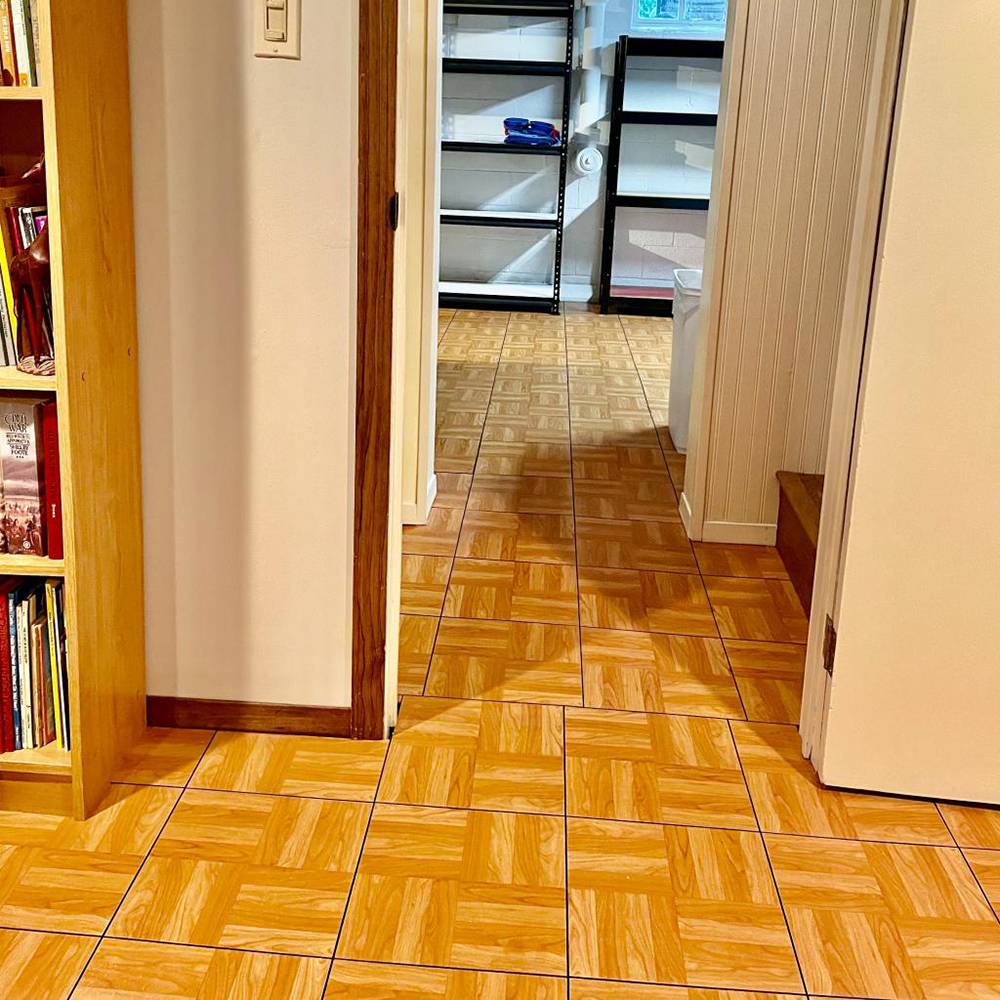 Oak parquet flooring is beautiful and adds a special aesthetic to a space. This highly detailed pattern is a popular choice for homes, especially for areas where you want an attention-grabbing floor. But does this flooring option fit within your budget?
Is Oak Parquet Flooring Expensive?
Oak parquet flooring has a complicated layout that makes for a labor-intensive installation, and that drives up its price. Expect to pay as much as $20 to $45 per square foot for parquet flooring that is installed in the traditional piece-by-piece manor.
Average Price: $20 to $45 per square foot
If you're open to other options, then you might consider wood tiles that are already pre-assembled with the parquet pattern. These tiles can cost $7 to $15 per square foot.
Alternative Options Price: $7 to $15 per square foot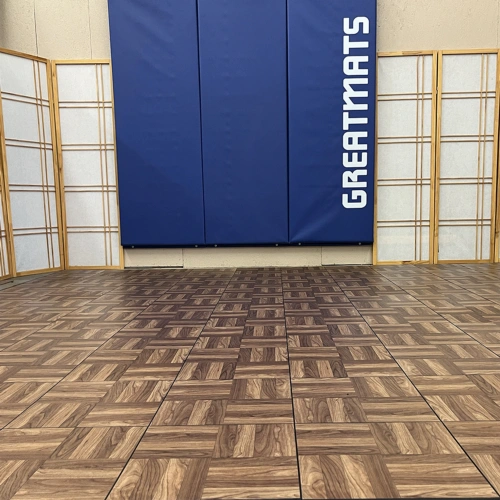 Other factors can also affect the cost of your parquet wood floor. The thicker the wood that you choose, the more the price will be.
The cost of a professional installation can also vary depending on your location and the installer that you choose. To get the best deal, you will need to shop around and compare quotes.
Don't forget to also consider the reputation of each installer, as well as any recommendations that you've received from friends. Choosing the cheapest installer may be tempting, but you might not be satisfied with the results.
Alternatives to Oak Parquet Flooring
Traditional oak parquet flooring is beautiful, but it's also an expensive investment, especially if you're looking to floor a larger space or multiple rooms in your home. Fortunately, there are other ideas and options that can give you the same effects as genuine oak flooring on a budget.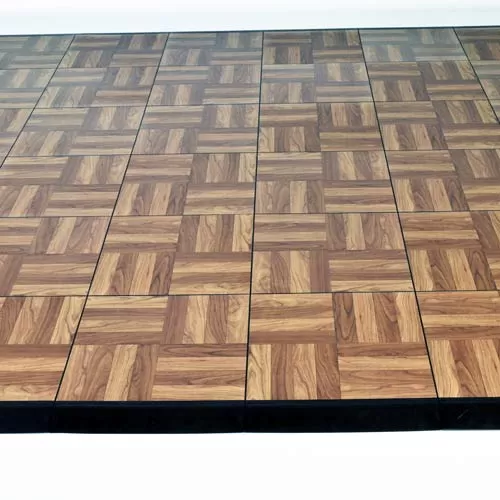 Max Tile Raised Floor Tile ⅝ Inch x 1x1 Ft
The
Max Tile Raised Floor Tile ⅝ Inch x 1x1 Ft
is a highly durable vinyl tile that gives you the same look of an oak parquet floor at a fraction of the price. Costing just $7.10 per 12x12 inch tile, you can save hundreds or even thousands of dollars depending on the size of your space.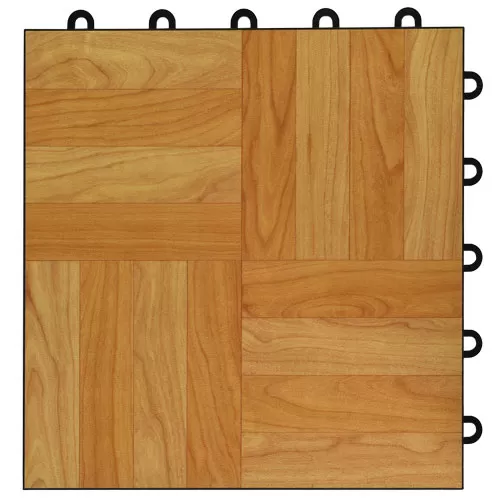 This tile is designed for an easy DIY-friendly installation, which amounts to additional savings. The snap together tab and loop connectors are easy to use, and there's no need to use adhesive during the installation.
Because the tiles are removable and waterproof, they are a more versatile choice than genuine hardwood flooring. They are designed specifically for repeat or permanent installations, so they can be installed in basements, laundry rooms, and other areas where moisture could destroy real hardwood.
Since the tiles feature a raised plastic base, water and air can freely circulate beneath them, speeding the drying process. You can also remove and reinstall the tiles once the subfloor has dried.
These tiles feature a laminate surface with a UV protective coating, and they are scratch- and wear-resistant. Their wear thickness is rated for seven years in residential settings, and the tiles are backed by a five-year warranty.
Each tile includes border pieces which create a clean, finished edge. You can also easily cut the tiles as needed.
Consider these versatile tiles not only for residential flooring, but also for use as dance floors, trade shows, show rooms, and exercise rooms. The tiles are available in multiple highly realistic wood finishes, including a dark oak, light oak, and maple, each of which make a natural addition to most homes.
Tap Dance Floor Kit ⅝ Inch x 3x3 Ft
The
Tap Dance Floor Kit ⅝ Inch x 3x3 Ft.
is a kit of modular floor tiles that feature a beautiful parquet pattern. Each kit contains nine tiles that you can use to create a tap dance floor, a dance floor for home, a floor for your dance studio, and a portable floor for special events and performances. These kits are also available in
4x4
,
5x5
and
6x6
ft sized kits.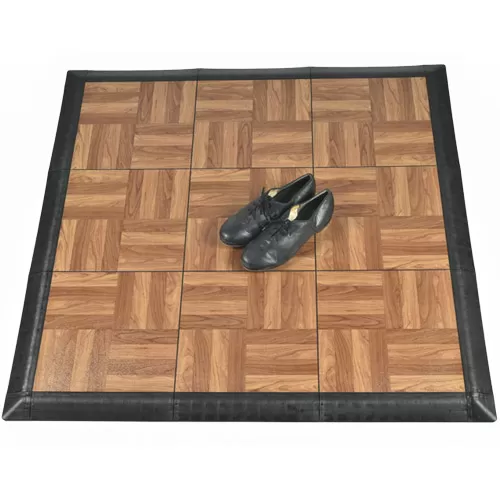 The tiles are vinyl and waterproof, plus they feature a coating for extra protection and enhanced durability. You won't ever have to worry about refinishing the tiles, making them a long-lasting investment in your home or professional dance studio.
The tiles are backed by a five-year warranty and feature a modular design. Since they are waterproof and UV protected, you can use them both indoors and outdoors.
Their snap together assembly makes for an easy and fast installation, and you can place them over any hard, flat surface. The tiles are equally easy to remove, so you can easily transport and store them as needed.
Each kit includes border pieces for a clean, finished installation. There is no need for special tools for the installation or disassembly process.
You can add multiple kits together to create larger floors for events and performances. You can even leave the tiles in 2x2 or 3x3 foot assembled sections for easier installation for the next event.
These kits are available in multiple dimension options, as well as in multiple finishes. In addition to a light and dark oak option, you can choose from maple, walnut, cherry, and court gym hardwood finishes.