What Are The Most Popular Vinyl Flooring Colors
By Paige Cerulli Created: August, 2022 - Modified: September, 2023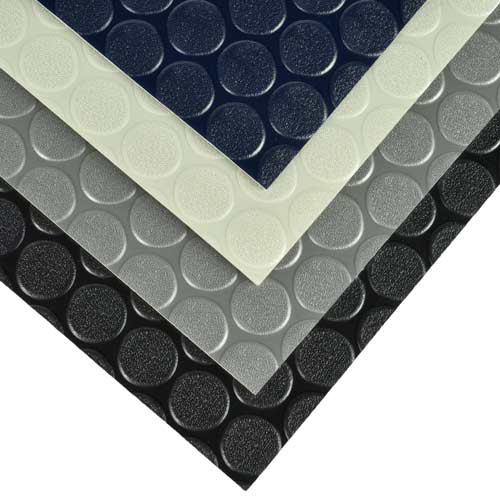 Vinyl flooring is popular not only because of its durability, but also because of the many colors that it's available in. Whether you're looking for dark and moody or bright and attention-grabbing, chances are you'll find a vinyl product in the shade and color that fits your room. With an array of vinyl flooring colors to choose from, this type of flooring is highly versatile and can match your existing decor.
The Most Popular Vinyl Flooring Colors
With so many vinyl flooring product colors available, it can be difficult to know where to start. We've highlighted some of the most popular colors to help narrow down your choices.
Solid Colors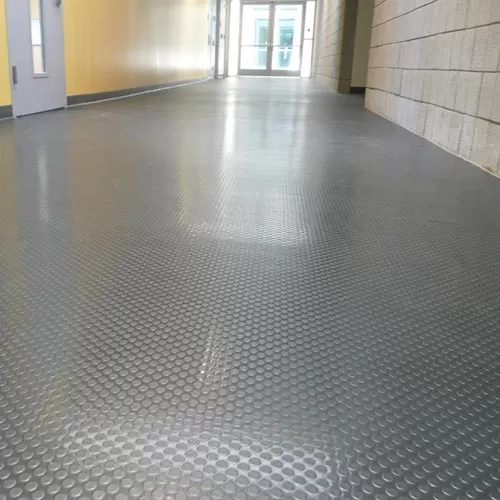 Vinyl is available in a broad selection of solid colors. You'll find gym floor covers in nearly every solid color, including blue, red, tan, brown, yellow, and orange, so you can choose a color that represents your school or sports team.
If you're looking at vinyl dance flooring, you'll find mostly blacks and greys. These colors are ideal for use on stages, and are popular choices because they complement many different sets without detracting from the stage decor or dancers.
You can also find vinyl tiles in an array of solid colors, including traditional hues like grey and white. By purchasing tiles in alternating colors, you can create beautiful patterns.
Woodgrain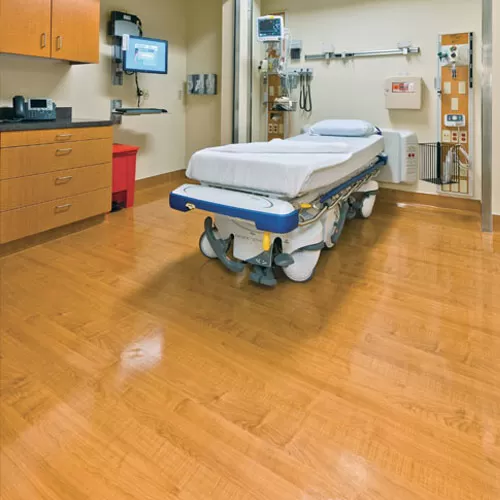 Vinyl tiles are also available in many popular woodgrain options. Highly realistic, these tiles resemble genuine wood flooring, but they are waterproof and much more durable than wood.
Just as you could choose from different types of wood flooring, you can choose different types of woodgrain patterns, including popular options like oak, pine, and maple.
Luxury Materials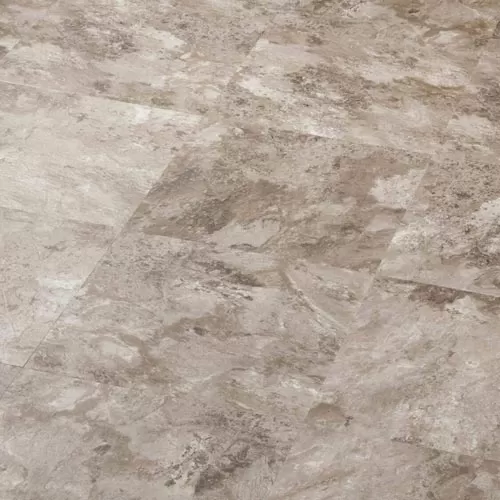 Vinyl tiles are also available in finishes that closely resemble luxury materials like marble, sandstone, and slate. These tiles add a beautiful touch to nearly any room and are highly popular in homes.
Unlike actual marble or slate, though, vinyl tiles are much more comfortable underfoot. They tend to be warmer, more forgiving, and, of course, more affordable and easier to install.
How to Choose the Right Colors for Your Project
While it's easy to choose a color made popular by current trends, remember that your flooring will be in place for years, and trends will change. Unless you plan on frequently redecorating, it's a better idea to choose a color that will work well for the room for years to come.
Choose the Type of Vinyl Flooring
To start, consider the type of vinyl flooring that you are looking for. Vinyl flooring is available in tiles, planks, and sheets, and each option itself can create a different aesthetic.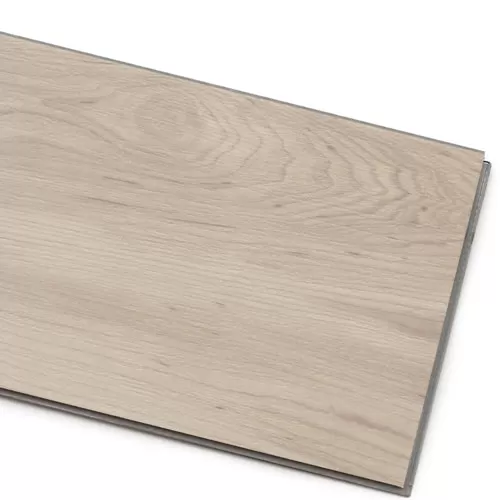 Vinyl flooring tiles tend to be square, and they're often available in different sizes. The 1x1 foot tiles are often ideal for smaller rooms and spaces, while tiles are also available in sizes near 2x2 feet for larger spaces.
Vinyl flooring planks create a different look, with their longer, thinner dimensions that allow for an offset installation. You can create beautiful patterns with these planks, resembling a genuine wood floor.
Vinyl sheets are also practical if you're covering larger spaces. These rolls can measure 6.5 feet wide, perfect for stage floors and other settings where you're looking for a uniform appearance.
Choose Your Flooring Color
To determine the best color for your room, consider whether you're redecorating the entire space, or if you need a flooring product to match your existing colors. Neutral tones like gray tend to complement many other colors well, while a more dramatic color like a red can enhance your room, but it needs to be carefully matched to all of the other elements.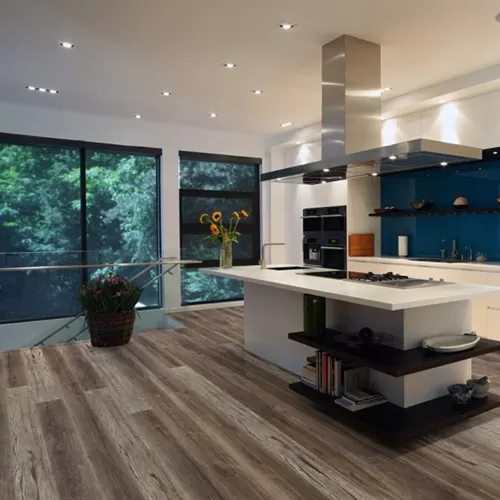 You'll also want to consider whether a dark or light color is right for the room. Dark floor colors tend to make a space feel smaller, but they can also help to conceal imperfections and, if you have pets with dark-colored coats, they can conceal pet hair.
Light colored floors often make a space feel larger. They may be a great fit if you have pets with lighter colored coats, and light floors with patterns like wood or marble can also help to conceal dirt.
If you choose a dark floor, then it's important to focus on the lighting in your room. Lighting becomes extra important in making that room feel more spacious.
Don't forget to consider the mood that you want the room to evoke. Bright colors like reds and yellows tend to invoke energy, while colors like grays and blues are thought to be more calming.
If you're uncertain of what color floor will work for your room, opting for a neutral color is always a safe bet. Wood grain or stone patterns can create a beautiful addition to a space while also helping to conceal dirt and pet hair, making them a practical choice, too.