Best Martial Arts Floor Mats on a Budget
By Cara Walters Created: July, 2017 - Modified: April, 2023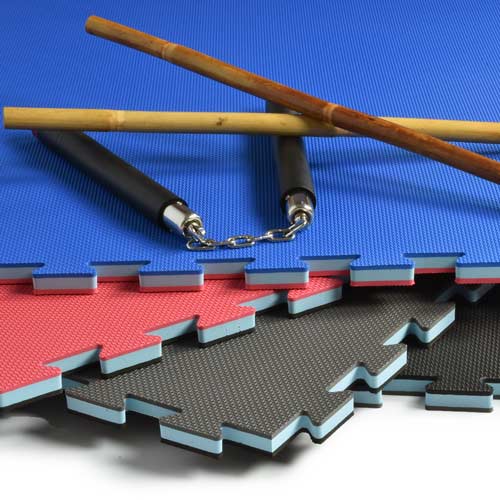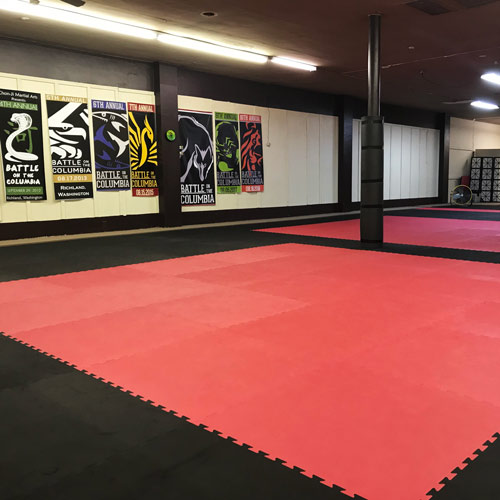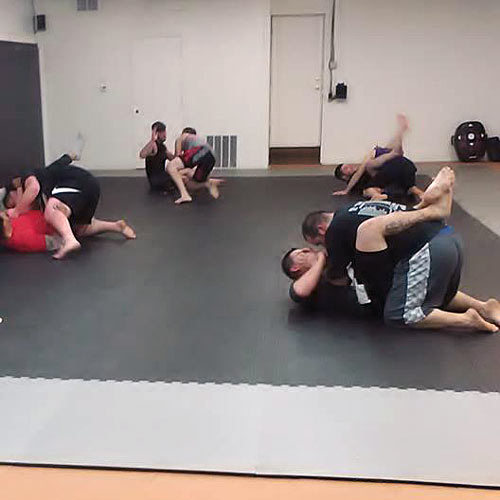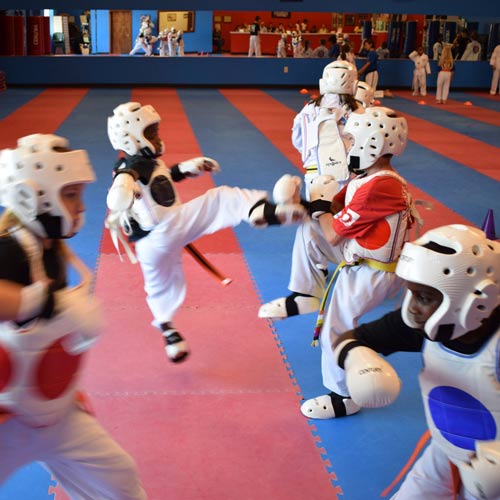 Martial arts can encompass a wide variety of skills and practices. From traditional to contemporary and armed or unarmed, self-defense to choreographed combat, mastering your practice takes commitment, determination and skill - as well as proper flooring.
You would expect your local dojo or martial arts facility to be equipped with the proper martial arts mats, but with Greatmats, it's just as easy to bring your training home.
Not All Martial Arts Mats Are Created Equal
Just as Taekwondo differs from Jujutsu and boxing from Judo, so does the type of flooring needed for your discipline. The material and density of the mat will greatly depend on what discipline you are involved in. Foam and vinyl covered foam martial arts mats will deliver the most comfort and the highest level of safety for shock absorption and high-impact kicks, rolls and falls.
Rolled foam mats
are the least expensive but should not be used alone as a top surface as they are designed to provide additional cushion beneath another flooring surface.
Interlocking martial arts mats with puzzle interlocks are by far the most popular for home training spaces and the easiest to install. For home use, interlocking mats make temporary installations more achievable and easier to move.
A fold-up martial arts mat with a two inch or greater thickness is ideal for crash landings, rolls, falls and takedowns.
Whatever your needs are, the customer service team at Greatmats can assure that your home or professional training facility is equipped with the very best martial arts mat for your budget.
As you consider these martial arts mats for sale at Greatmats, don't forget to factor in the cost of shipping. Mats intended for home use are smaller than professional mats intended for studio use. As a result, the home mats are cheaper to ship and generally more affordable.
The Top Five Martial Arts Mats On A Budget Are:
1. Pro Taekwondo Martial Arts Mats - $
Size: 1x1 meter x 20mm
Use: Taekwondo flooring, martial arts studios, basement flooring, martial arts tournaments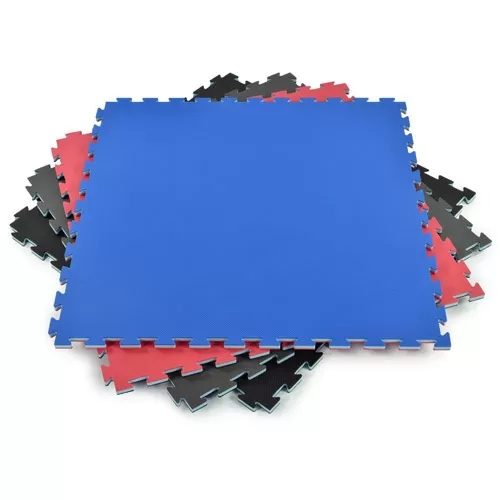 The Pro Taekwondo Martial Arts Mats offer the firmness needed for quick movements and jumps, but they're also cushioned to maximize athlete safety. They are made of EVA foam and are scuff resistant, so they can be used with boots or shoes. The mats feature a thatch texture on both sides.
Thanks to their double-colored design, you can reverse these tiles to create patterns and boundaries, or reverse them as they wear to maximize their lifespan. The tiles are free of lead and latex and are affordably priced, so they're ideal for professional studios as well as for home use.
2. Martial Arts Karate Mat Premium 1 Inch - $$
Size: 1x1 meter x 1 inch
Use: Martial arts studios, dojo flooring


The Martial Arts Karate Mat Premium is made of a high density EVA foam, so it supports quick spins and jumps. The leather surface texture allows athletes to wear multiple shoe types. The tiles are waterproof, so they're easy to clean as needed.

These tiles are available with double colors, allowing you to create different patterns. They are also available in a wood grain option. They're a great choice for karate studios and dojos.





3. Home Sport and Play Mat - $$




Size: 2x2 feet x ¾ Inch
Use: Home karate practice
Free shipping currently available



The Home Sport and Play Mat is made of EVA foam and offers excellent durability. The scuff resistant texture creates plenty of traction and is strong enough to withstand athletic shoes. The mat is waterproof and stain resistant for easy cleaning.

Measuring 2x2 feet, the mat is conveniently sized for both transportation and storage. It's reversible and available in bright colors, and is a great choice for martial arts training as well as home gyms and kids' play spaces.





4. Jiu Jitsu Mats Interlocking - $$




Size: 1x1 meter x 1.25 inch
Use: Jiu Jitsu training, martial arts studios, BJJ training, home martial arts training



The Jiu Jitsu Mats Interlocking mats are professional-quality mats designed to support ground work. The tatami top surface texture helps to prevent skin burns, and the firm EVA foam resists sinking at the seams, maintaining a quality martial arts floor. The surface is ideal for ground work and grappling.

These tiles are lead and latex free, and they're reversible so you can maximize the tile lifespan. They are also waterproof, so cleaning and disinfecting them as needed is easy, whether you use them at home or in a professional studio.





5. Home BJJ Mats - $$$




Size: 2x2 feet x 1.5 inches
Use: Home and professional BJJ, MMA, and Jiu Jitsu studios



The Home BJJ Mats are professional quality mats that include all of the qualities you need for combat sports flooring. They are firm enough to support stand up art, but their 1.5-inch thickness also creates the cushion needed for grappling. The mats feature a no skin-burn tatami texture to help keep athletes safe, and they are both double color and double sided for maximum use.



These tiles are waterproof, so cleaning them is easy. They hold firmly together but can also be removed and stored.

Got Questions? Contact our amazing customer service team for help via Live Chat or Call Us!