Tatami Tiles - Lightweight Tatami Puzzle Mats for Martial Arts
By Kyle Schurman Created: June, 2017 - Modified: July, 2021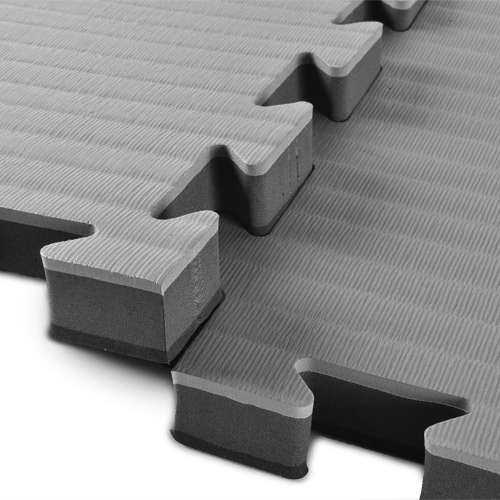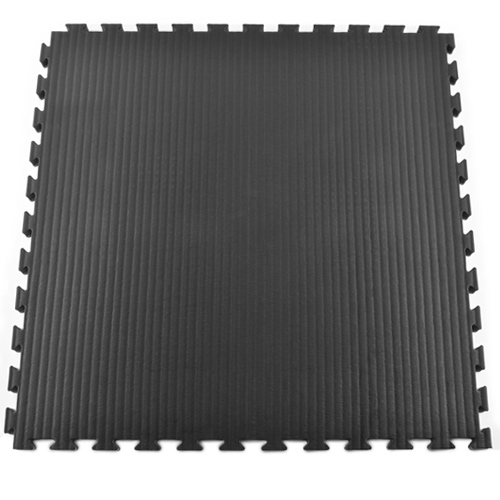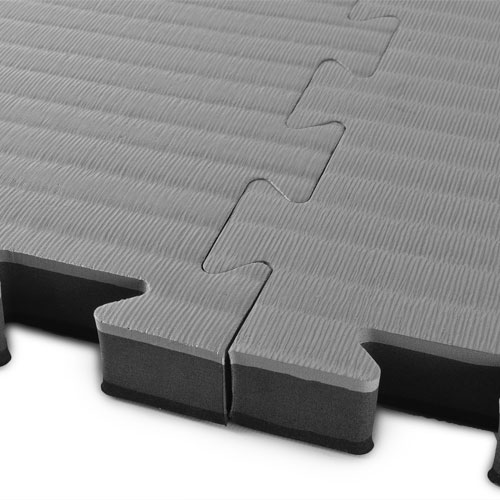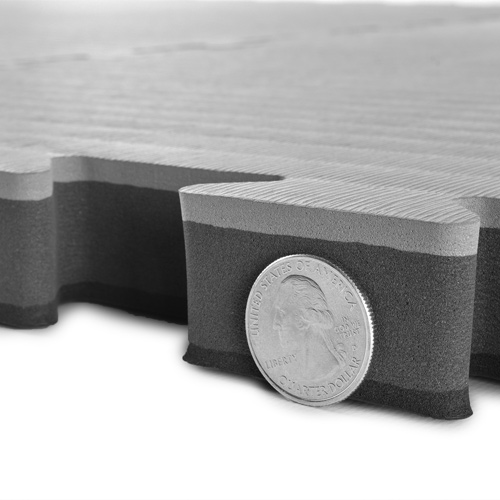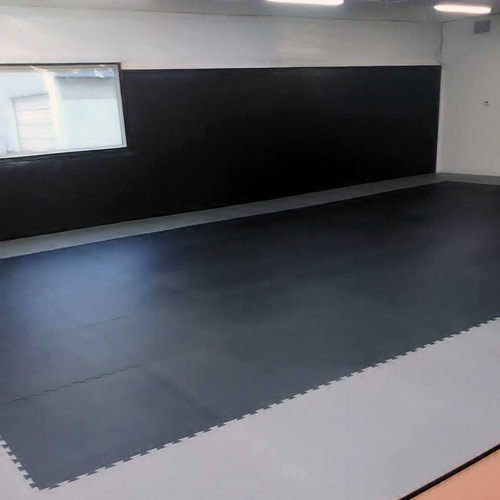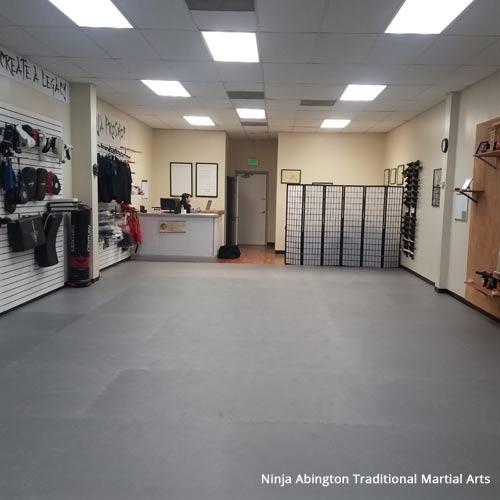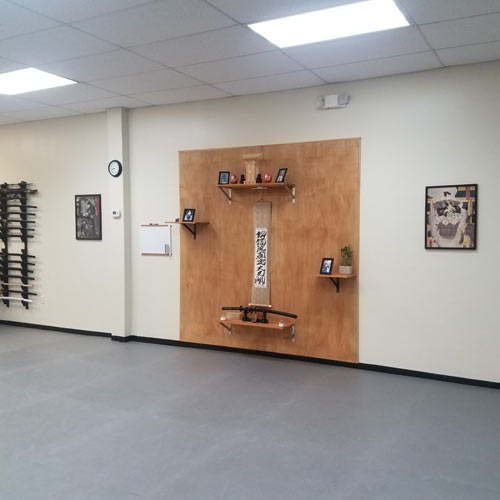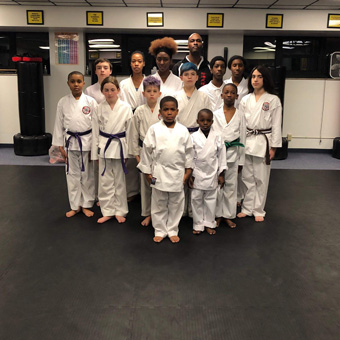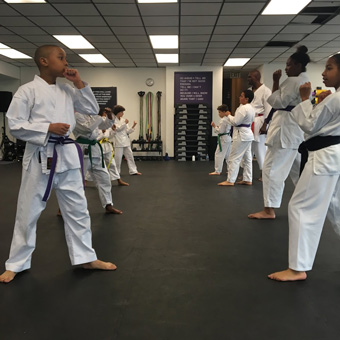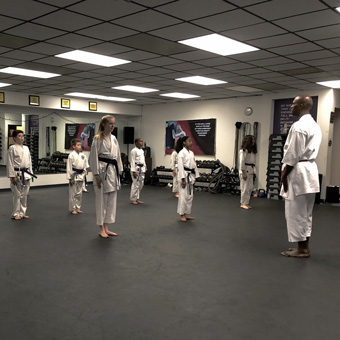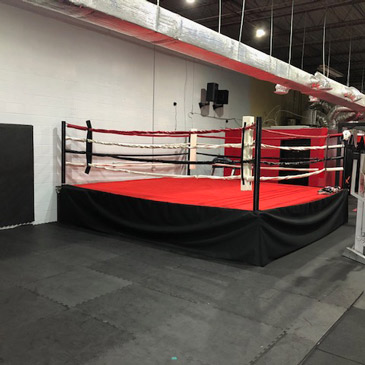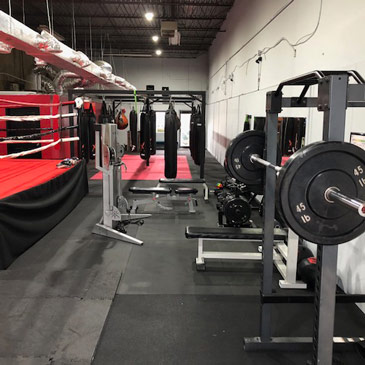 When martial arts studios need a lightweight style of flooring that provides a high level of cushioning, tatami puzzle mats are a highly popular choice.
The
Judo Jiu Jitsu Interlocking Mats
product delivers a great size and price for those martial arts studios looking for a high-quality flooring that will keep athletes as safe as possible.
These large mats measure 3.3 by 3.3 feet, but a single mat weighs only 7.15 pounds, so one person can pick up and move the mats into place relatively easily.
Even with such a lightweight design, these EVA foam martial arts mats are far more durable that some people may expect. These tiles stand up to athletes wearing shoes, but they also are comfortable enough to use with bare feet.
One of the benefits of the tatami texture is that it will help the martial arts athlete avoid having skin burns when practicing falling or being thrown to the ground, or when shifting across the mat during grappling practice sessions.
The manufacturer molded the tatami texture into the tiles, so it will not wear away during repeated usage at practice sessions.
The mats each measure 1.25 inches in thickness, which provides a high level of cushioning when athletes fall to the mats. Yet, they still have enough firmness to ensure athletes have a sure footing as they prepare to make quick movements during practices.
Greatmats also offers a
1.5 inch tatami puzzle mat
of this size, and in a
2x2 foot version
, that offer a 4 foot ASTM fall rating to protect against serious head injuries.
How Do You Clean Tatami Puzzle Mats?
The first step to cleaning these puzzle tiles is sweeping and removing any dry debris. Using a soft bristled broom on the surface of the tatami puzzle mats will do the job well. Some customers prefer to run a non-beater brush style vacuum over the mats.
For a more thorough cleaning or to clean a spill or sweat, owners can damp mop the floor mats. Use a basic household cleaner in reasonable amounts.
For stubborn stains, apply the cleaning solution with a soft-bristled brush or a rag.
It is possible to run water from a garden hose with a sprayer over the mats. Just remove the tiles that need cleaning and take them outside. Don't soak the mats in liquid while installed as this can cause the liquids to work their way between the interlocks and become trapped between or under the mats.
If using a garden hose on the tiles, let them dry completely before reinstalling them on the floor.
Understand that selecting tatami puzzle mats with a cheap construction could cause some issues when it's time to clean them. A low-quality mat might allow water penetration into the material itsself that results in odors and a shortened lifespan for the material.
Stick with a manufacturer that only offers the best materials in the tiles. The build quality in the Greatmats Judo Mats products listed earlier is outstanding, as they are waterproof and deliver the ability to stand up to repeated cleanings.
What Is Tatami Foam?
Tatami puzzle mats consist of EVA foam, which provides both a high level of cushioning and excellent durability.
The tatami designation comes from the surface texture of the tiles. This is a texture, resembling rice grains, that provides traction. The special design of the molded tatami texture in these puzzle mats allows the athletes to slide on the mats with bare skin without causing skin burns and abrasions.
Some types of tatami foam will feature the no-skin burn texture on only one side of the tile, while others will have the tatami surface on both sides of the tile, creating a reversible design.
Tatami is a type of flooring material often used in Japanese designs. It uses a comfortable textured surface that works well for martial arts. These athletes often fall to the ground during workouts and slide across the mats, making the no-skin burn design a great benefit.
Skin burns can be extremely painful, potentially leaving the athlete unable to go through practice sessions as often as they would like. Having a no-skin burn type of flooring prevents this potential issue.
The Judo Mats product mentioned earlier uses only EVA foam throughout the entire mat. Some other styles of tatami mat will use a vinyl covering over the top of the mat. Vinyl covered tatami mats tend to have a more aggressive texture that does result in skin burns often.
Are Tatami Mats Good for Martial Arts?
Beyond the no-skin burn design of the puzzle mats, the cozy feel and cushioned material in these EVA foam squares ensures they will work nicely for any kind of martial arts workout, including karate, judo, jiu jitsu, wrestling, BJJ, MMA, and others.
Multiple martial arts studios rely on these lightweight mats to deliver the flooring they need for various workouts, including:
Tysons City Boxing, which replaced an original carpeted flooring with these soft mats, yielding a perfect surface for ground-based workouts.

Pine Wave Martial Arts, which added these thick tiles to protect the lower body joints of the athletes and coaches spending a lot of time on their feet.

Dogo Krav Maga, which relies on these tiles daily for multiple classes, appreciating the ease for keeping the tiles clean.
For martial arts studios looking for the best possible flooring for sale for these types of workouts, contact the Greatmats customer service team. We are ready to help with all aspects of the selection and purchase.