By Lisa Hobbie Created: March, 2020 - Modified: September, 2023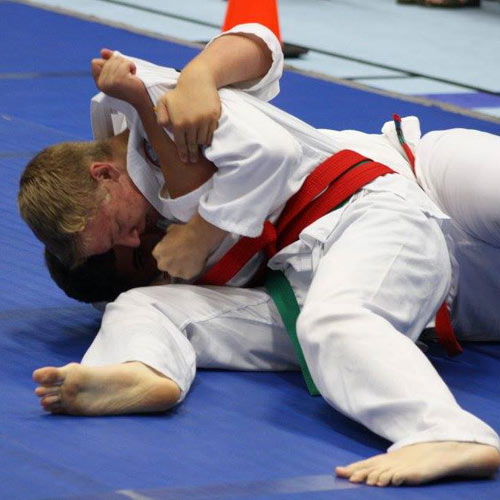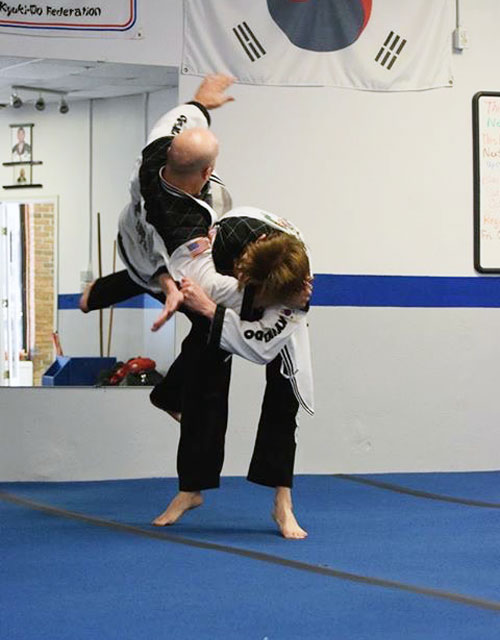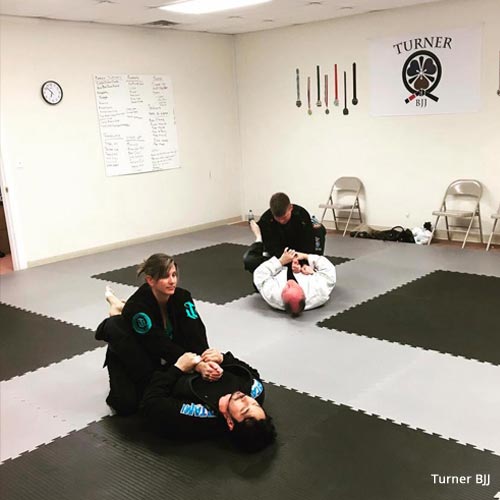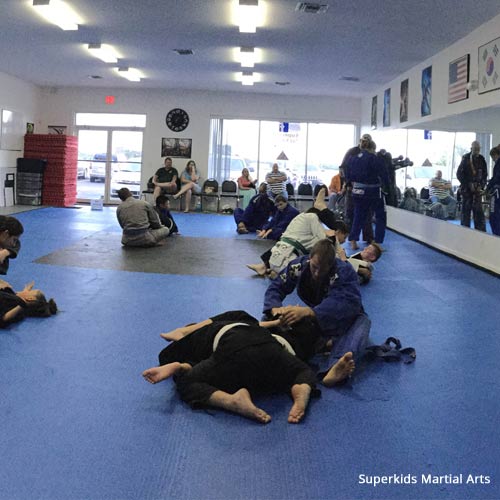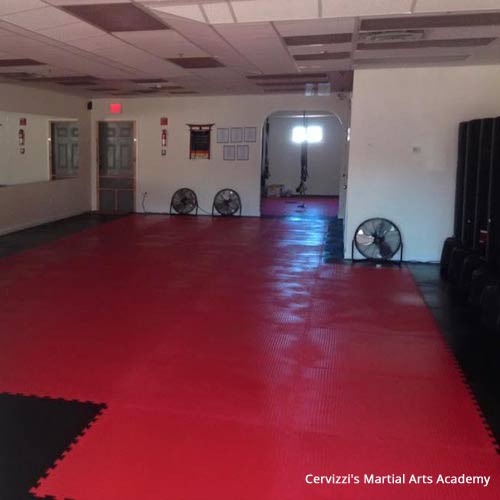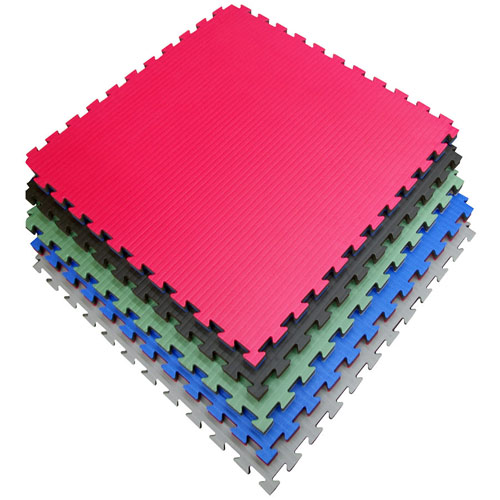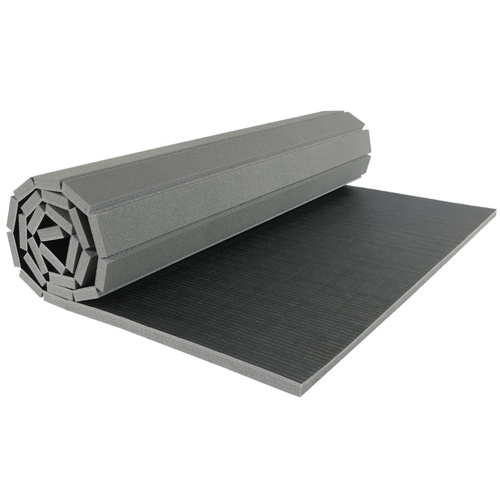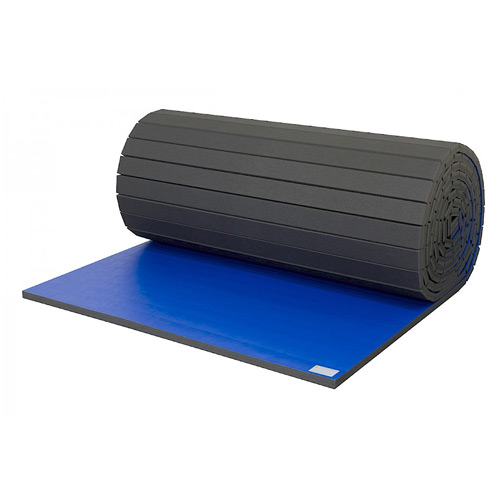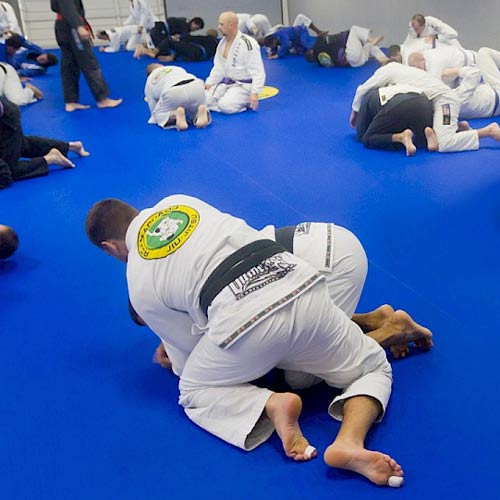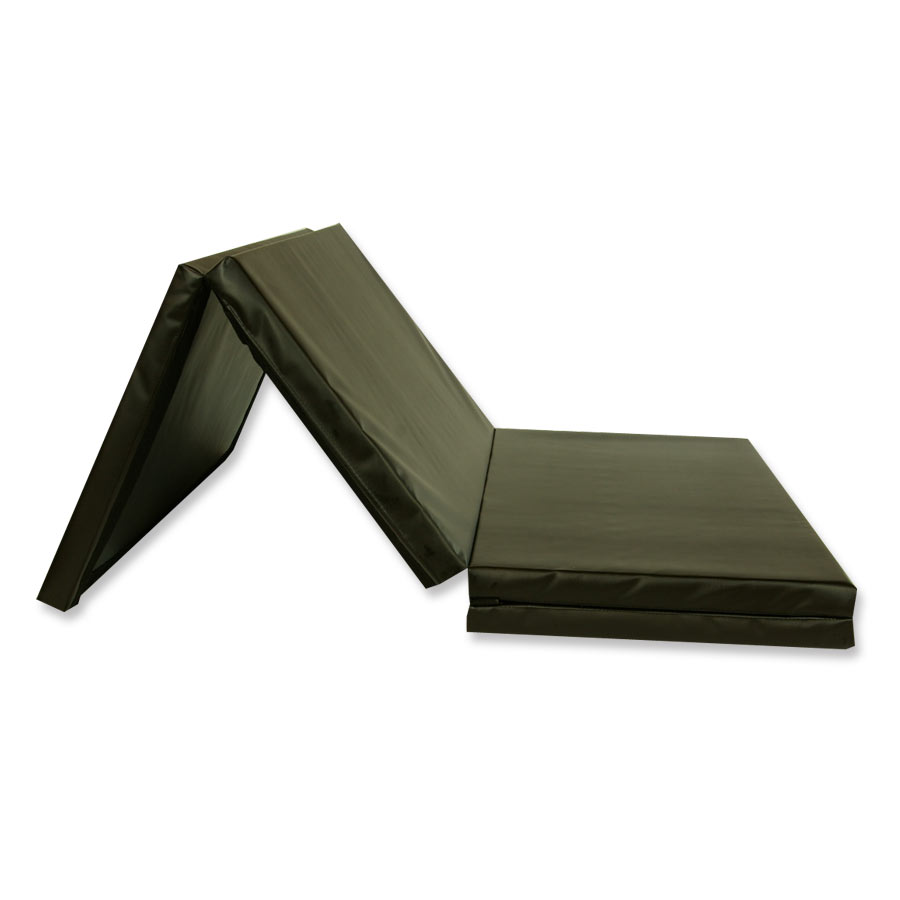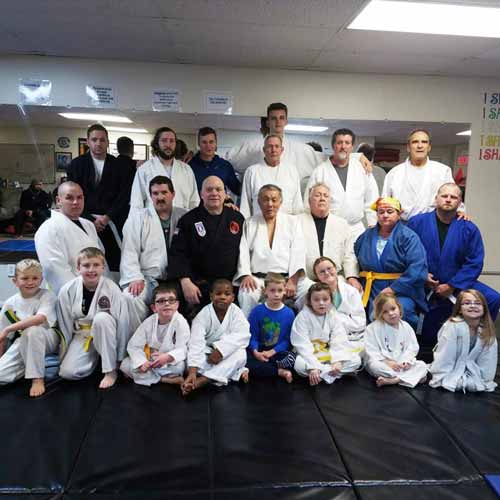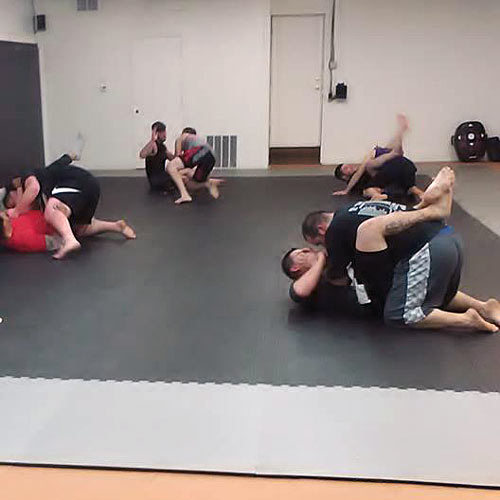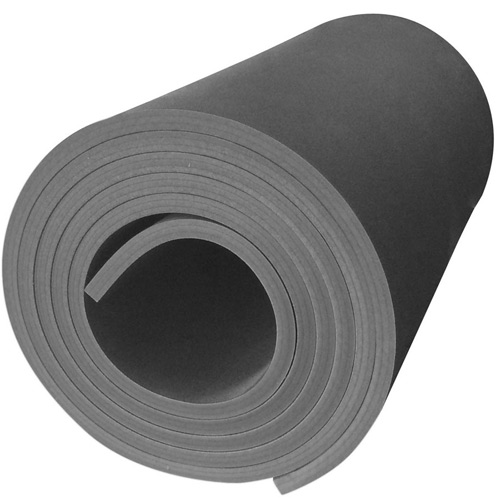 Judo is said to be the most widely practiced martial art in the world. Unlike other martial arts disciplines, such as karate, a judoka, or judo practitioner, does not strike, kick, or punch. Instead, the primary focus is on throwing and pinning. A judoka develops physical and mental growth, strength and flexibility, coordination, self-confidence, discipline, endurance, agility, and so much more. Because the art's focus is on throws and pins, the risk of injury from falls and impact exists, with the potential for concussions, abrasions, fractures, sprains, and strains.
Judo mats of at least 1.5 inches thick are recommended to minimize the risk of injury from falls and impact.
At Greatmats, a number of judo mats are offered that are designed to protect from the risks of the art. Selecting a mat that is the appropriate thickness is imperative, and each of the judo mat options at Greatmats presents a thickness that is appropriate for skills development, practice, and/or competition. Again, in judo, where body-to-floor impact level can be maximized, the recommended bare minimum thickness is 1.5 inches thick, with 2 inches and above being preferred for shock absorption without injury while learning and practicing skills.
1.5 Inch Thick Puzzle Mats for Judo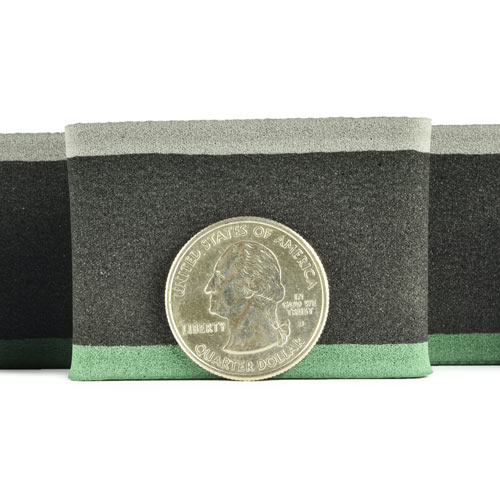 Grappling MMA Puzzle Mats
is an easy-to-assemble flooring option that fits together like pieces of a puzzle with a simple interlock system. They are made of durable EVA foam and are lead-free, latex-free, waterproof, non-absorbent, and easy to clean. The tatami top texture is able to provide a bit of grip for pushing off and making quick moves.
These judo-worthy mats are 1.5 inches thick and offer a 4-foot ASTM 1292 fall height rating for head injuries - providing adequate protection and safety for the kake. These mats are an excellent option for home, garage, or dojo for randori and groundwork. They are designed to be used with bare feet.
2 Inch Thick Folding Mats for Judo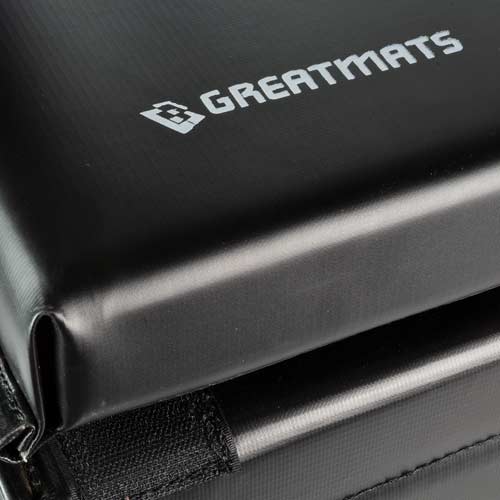 Greatmats has numerous folding gym mats to choose from if you like the convenience of an ''unfold & grapple'' option or additional fall protection over other martial arts mats. The
5x10 ft Gym Mat
with a 2-inch thickness is among the best options you can buy. These judo mats provide 50 square feet of coverage with a durable 18-ounce vinyl cover. And with the hook and loop connectors on all four sides, you can easily expand your judo training surface if desired. This allows for ample space for throws and other moves, and the vinyl-covered foam in the mat will stand up to constant use and abuse.
These mats can be used alone, or in conjunction with other floor matting for added protection when working on throwing and takedown drills.
1.625 Inch Thick Roll out Mats for Judo
Roll-out Judo Mats
is a great option that is easy to roll out and roll up when needed. They are 1 ⅝ inch thick and ASTM impact-rated.
The vinyl top is available in either smooth or tatami surface. The smooth surface is more suitable where floor burns are a potential problem, whereas a tatami texture provides more durability and grip.
Below the vinyl surface is a cross-linked polyethylene (PE) foam core. This is where the impact absorption happens. It also provides more durability and resists water absorption leading to mold or mildew growth. Some homemade judo floors utilize an open cell style of ''carpet foam'' covered by a sheet of vinyl. Should those get wet, it becomes very difficult to dry them and keep a safe and sanitary training space.
Closed-cell PE foam also provides excellent cushion, including the ability to bounce back after compression. These judo mats will hold up to rough treatment and maintain their shape and thickness for many uses.
4, 8 or 12 Inch Thick Crash Mats for Judo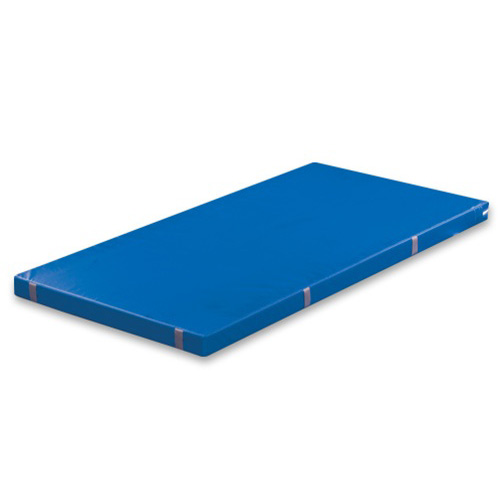 Martial arts
crash mats
is designed specifically for dojo training and skill development. These versatile judo mats are available in many sizes - three thickness levels and four dimensions, and they are perfect for throwing practice, as they help students avoid injuries and prevent fatigue. The 4-inch and 8-inch thick safety mats are optimal starter mats for breakfall training.
The 12-inch mats are great for more advanced skills calling for a flat landing area with the right amount of firmness - especially when learning sky falls and when practicing proper landings while being thrown by an opponent.
The mats are available in single and bi-fold styles. The bi-fold can either lay flat or be folded to provide a two-layer thickness. The bi-fold are also great if you want to transport them frequently. All of these judo mats feature 2-inch polyester web handles on all sides, heavy-duty number 10 YKK zippers, and 18 oz. vinyl-coated polyester service, and a high-quality foam base.
Wall Mats or Padding for Judo
Wall mats
is another essential part of a system of judo mats. Gym wall mats are available in custom sizes and with cutouts for outlets, door handles, windows, etc., and feature a wood backing for stability and direct wall attachment.
They are made in the USA using top-quality manufacturing, and they are ASTM 2440-04 impact-rated. The high-density foam wrapped in a rugged shell of 14-ounce vinyl makes these extremely durable and made to last.
Lip-style wall mats are easy to install; simply attach furring strips to the wall along the top and bottom lips of the mats. Another furring strip in the center is also recommended. Pre-fasten screws to the mats using the lip, and while a helper holds the mat up, attach the screws on the lip to the ferring stips. Two screws on the top and bottom of each of the mats are all it takes to enjoy the martial arts wall mats.
Underlayment for Judo Mats less than 1.5 Inches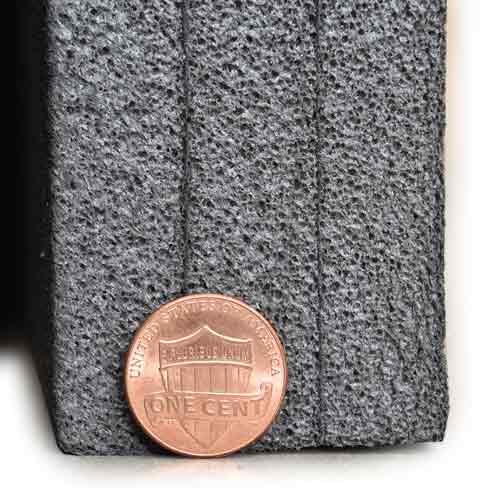 If your martial art mats are less than the recommended 1.5 inches thick, Greatmats offers a
2-inch thick foam roll
that may be placed underneath your existing matting system for added fall protection. This underlayment for thinner mats provides superior shock absorption and cushion and reduces the need for crash or landing mats. It is 6 ft wide and can be cut to any length desired over 18 linear feet per roll, and it is made of prime polyethylene sports foam.
Greatmats Judo Mats
Greatmats provides the highest level of quality, service, and dependability when it comes to your judo matting needs. With a wide range of colors, thicknesses, and foam material options to choose from, Greatmats has everything you need for your home gym or dojo. You can be confident in your investment when you choose Greatmats.