Interlocking Patio Tiles on a Budget, Connecting Patio Tiles
By Paige Cerulli Created: July, 2018 - Modified: July, 2021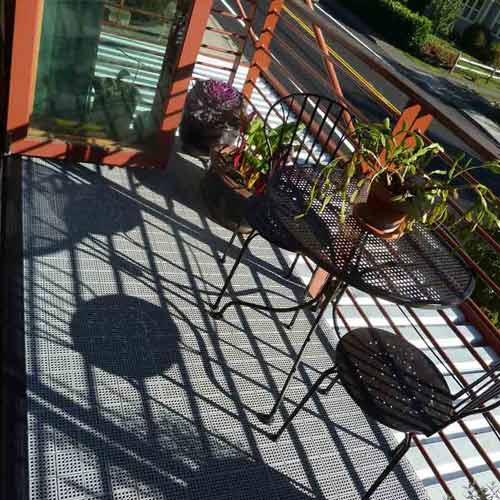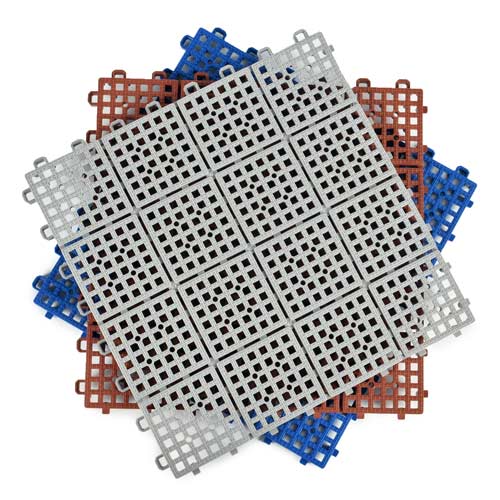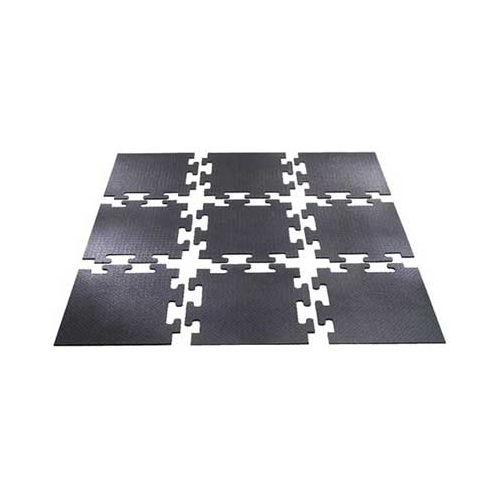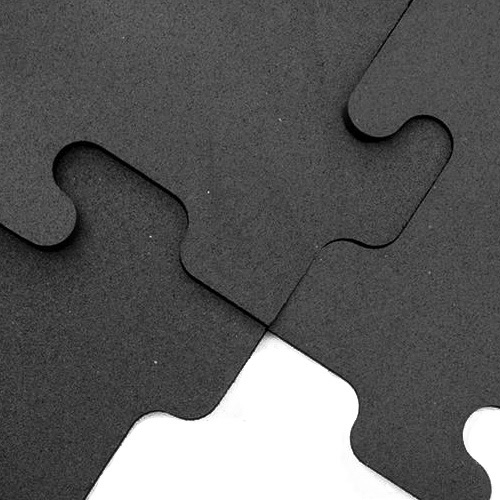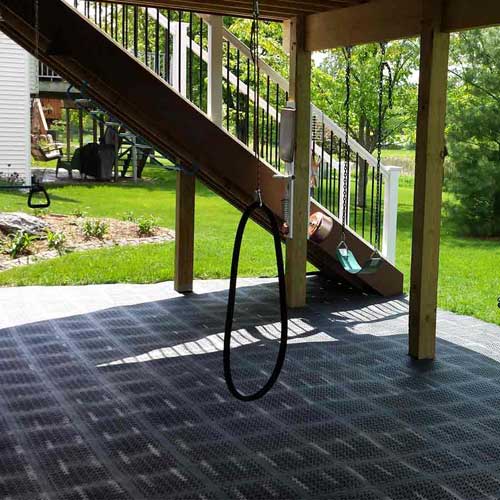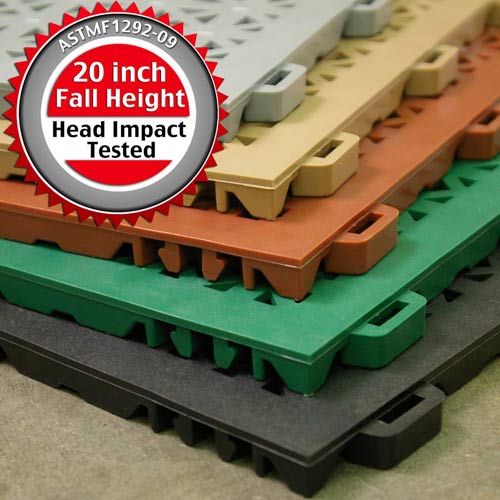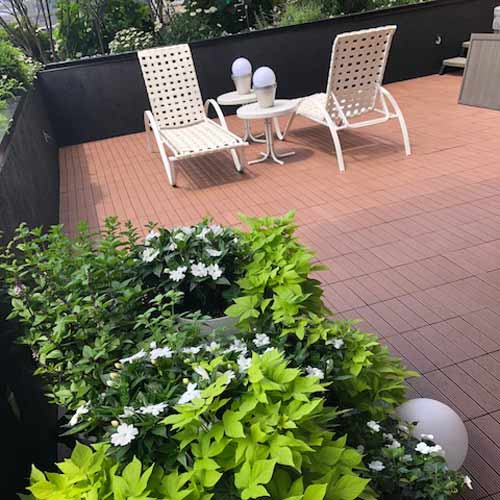 Interlocking patio tiles can instantly rejuvenate your patio, and they're easy enough to install for you to accomplish the whole task on your own. They can also provide valuable protection, extending the life of your patio. This modular patio flooring is a popular yet economical way to improve on your patio flooring by adding a comfortable, safe surface.
If you're shopping for linking patio tiles on a budget, then we have some great options for you. We've carefully selected our portable patio flooring to offer a combination of both value and quality. The following 4 options are great for anyone on a budget.
Patio Outdoor Tile
Our
Patio Outdoor Tiles
offer you the safety features you want in connecting patio tiles, but at an affordable price that will fit within most any budget. The tiles are both waterproof and slip resistant, making them ideal for wet areas. They're comfortable underfoot, and feature plenty of perforations so water quickly drains away. There's no worry about standing water pooling on the surface, and this design helps to keep you and your family safer. These tiles are even UV stable, so their colors won't fade in the sunlight.
Installing the connecting patio tiles is easy. They snap together to create a stable, unified surface. You can cut the tiles with a sharp utility knife for wall-to-wall installations, and the tiles are firm enough to handle the weight of patio furniture. Maintenance is minimal - just damp mop the tiles with a household cleaner to keep them looking great.
At $3.25 per square foot, these tiles are ideal if you need to cover a large area on a budget.
Mega Lock Rubber Floor Tiles
If you're willing to spend just a little bit more, you can step up to a highly durable
rubber Mega Lock Tile
. These rubber tiles are made of recycled rubber, so you'll be making an environmentally conscious decision with your purchase. The flooring is extremely durable, and offers both sound and shock absorption for a more pleasant environment. The material is non-toxic and features excellent traction to help prevent slips and falls.
These linking patio tiles fit together just like puzzle pieces, so installing the flooring is simple. There's no adhesive needed, and you can cut the tiles with a sharp utility knife for a wall-to-wall installation. You can choose from three different tile designs - center pieces, which have interlocking edges on all four sides; border pieces, which have interlocking edges on three sides; and corner pieces, which have two interlocking sides. This customizable patio flooring makes for a clean island installation with straight edges for an attractive finish.
These tiles cost approximately $3.58 per square foot, and are an economical choice suitable for many projects.
StayLock Perforated
Our
StayLock Perforated Tiles
are highly popular interlocking patio tiles. These tiles are made of a durable PVC that is strong yet comfortable underfoot. In fact, the tiles are ASTM fall height rated at 20 inches, meaning they can help to absorb some impact and reduce potential injuries in the case of a fall. While the tiles are flexible enough to be soft and comfortable against bare feet, they're also strong enough to withstand the weight of patio furniture.
In order to prevent that fall from happening, though, the tiles have a non-slip design. Their perforations quickly drain water away from their surface, helping to prevent standing water from occurring. They also have an anti-fatigue additive to make your time on your patio as comfortable and enjoyable as possible.
StayLock tiles are easy to install, thanks to their active locking connector system. They can be installed directly on top of rubber rooftop membranes, thanks to the soft understructure of the tiles. Installation is a simple DIY project, so you'll save over the cost of a professional installation. If you ever need to remove the tiles or add on to the surface, you can pull the tiles apart or attach more tiles. These linking patio tiles are backed by a 5-year warranty, and are a great investment in your patio.
StayLock tiles cost about $3.69 per square foot.
Garden Deck Tiles
If you move up in cost just a little bit, then you can consider our
Garden Deck Tiles
. These tiles have a beautiful natural woodgrain look, and add a distinctive look to any patio. Unlike real wood, though, these tiles won't rot, splinter, warp, or split, and they require minimal maintenance to save you both money and time.
These connecting patio tiles are designed to be durable and long-lasting. They are UV stabilized, so you won't have to worry about their color fading in the sun over time. They're also resistant to water, mold and damage. The tiles are raised which allows water to quickly drain away, and the base of the tile is ventilated to promote fast drying and prevent mold. The tiles have a surface that is textured for maximized traction and slip resistance, making for a safer patio surface.
Because these tiles are made of a wood plastic composite, they give you the look of wood without the cost or the upkeep. These tiles can be laid directly over a cement patio, revitalizing its appearance and offering additional protection against traffic. There's no need for adhesives, and you can pull up and reposition the tiles in the future if needed. The tiles fit together with a loop and tab system, making for a secure connection and a beautiful installation.
These tiles cost $3.80 per square foot.
Choosing the Interlocking Patio Tiles for Your Project
The four options above are all great choices for patio tiles when you're on a budget. If you still have questions about which product is right for you, please contact our customer service representatives. We'd be happy to help you explore the interlocking tile options that are within your budget, and can provide some advice when it comes to narrowing down your choices.