How To Prevent Mat Burn During BJJ Training
By Paige Cerulli Created: January, 2022 - Modified: October, 2022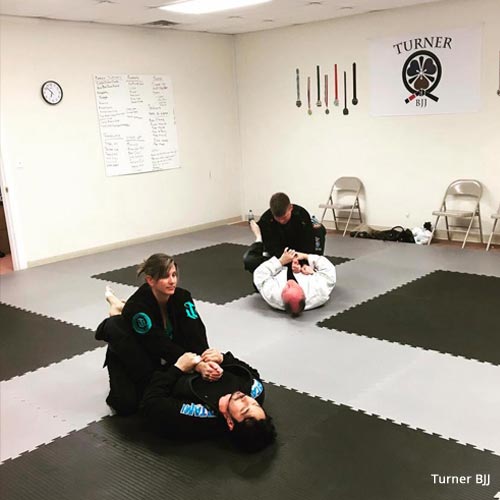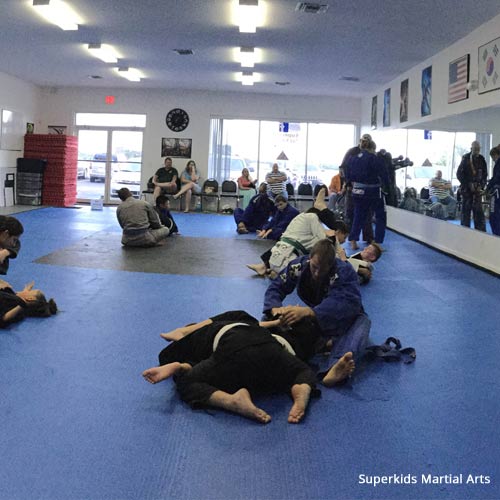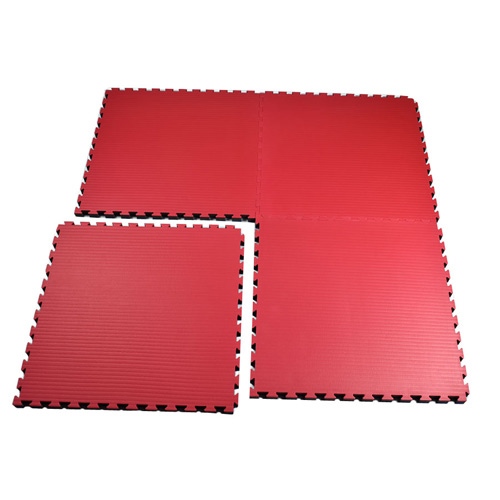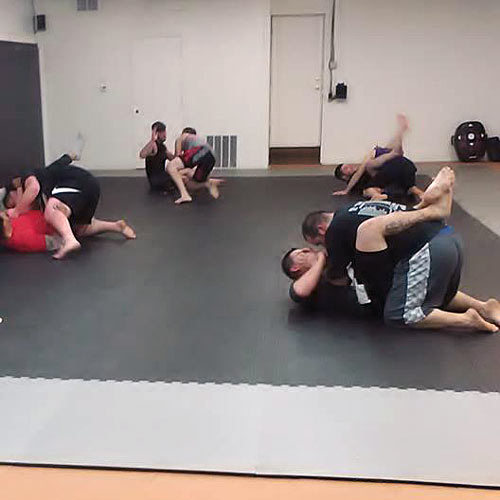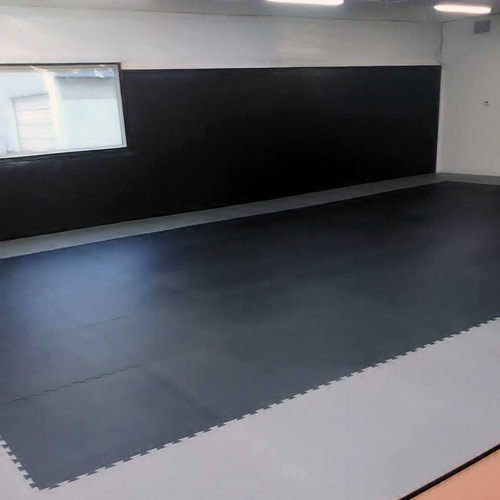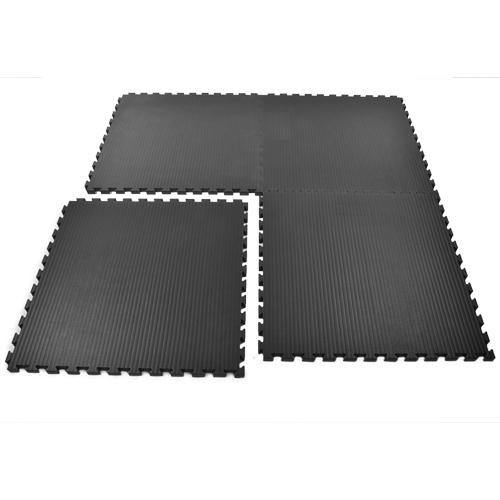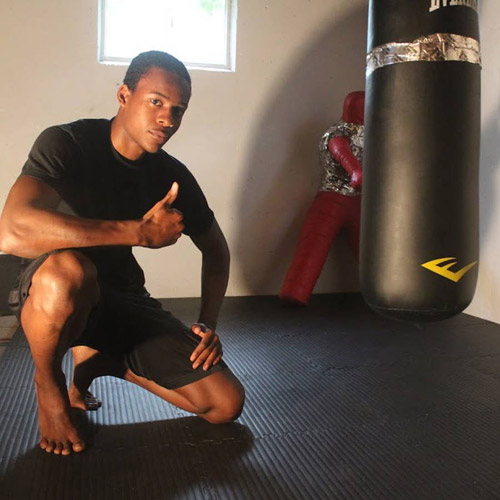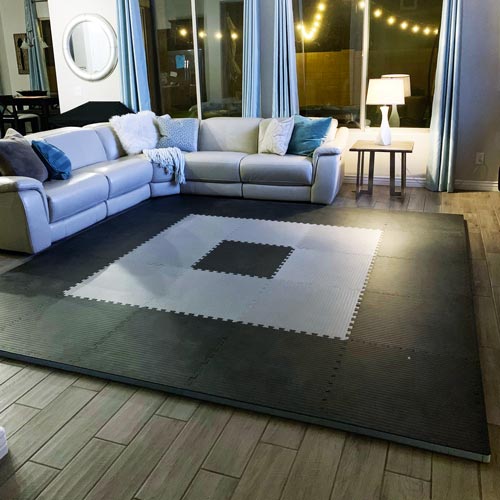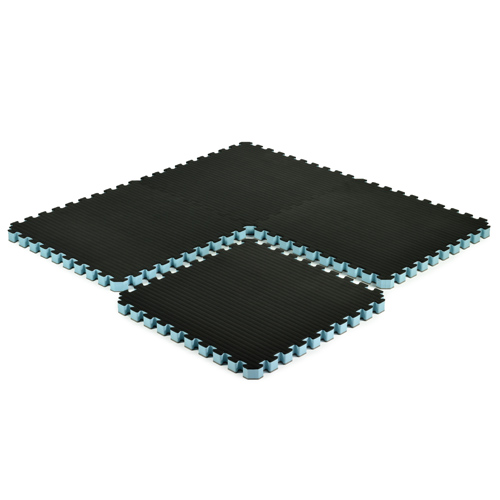 Brazilian Jiu Jitsu training involves plenty of ground fighting and takedown throws that can result in painful mat burns on athletes' skin. As a result, training and competitions can leave athletes with these skin burns, but there are ways to prevent those burns, too.
Why Mat Burn Occurs
Mat burn occurs when an athlete's skin rubs firmly across the floor. The friction that this causes can lead to a painful rash, blister, and even an area of ulcerated skin.
Mat burns generally occur when bare skin makes contact with the mat. Given the nature of BJJ, the elbows, feet, fingers, knees, and toes are often most prone to being burned.
Traditional tatami mats, which feature a tatami textured vinyl cover, have developed a reputation for contributing to mat burn. That rough texture can easily scuff skin, making mat burns a frequent occurrence during practices and competitions.
Strategies to Prevent Mat Burn BJJ
Preventing mat burn may require a change in your flooring, but there are several techniques you can use to help prevent this painful condition.
Clothing -
Start by making sure that athletes wear the right garments. Training in shorts and a T-shirt might seem appealing, but wearing a traditional Gi gives athletes additional coverage that can help to protect them against burns.
Tape -
Hands and fingers are particularly vulnerable to burns, and they'll benefit from extra protection. Many athletes use cloth tape to help protect their hands and fingers.
You may need to experiment with different tape widths to find the one that's right for you. Make sure to tape up your hands and fingers before every training session and competition.
If you do experience mat burn, having a first-aid kit on hand can help you to promptly treat it. Avoid using creams and ointments, which can soften the skin, and instead gently cleanse the area and consider using a product like Liquid Bandage to protect the skin.
The Role Your Flooring Plays in Preventing Skin Burn
Even with plenty of preventative measures, if you're using traditional tatami mats, it's still very easy to experience skin burns. Simply changing your flooring can help to prevent them.
EVA foam mats featuring a no-burn tatami surface are a better, safer option. The surface still offers the traction athletes need to stand, but it's much more gentle against bare skin.
3 Products Designed to Prevent Mat Burn from BJJ
Home BJJ Mats 1.5 Inch x 2x2 Ft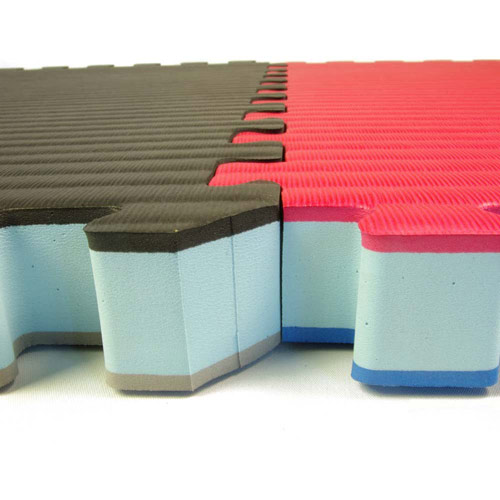 The Home BJJ Mats 1.5 Inch x 2x2 Ft are ideal for grappling in small spaces. They offer plenty of cushion for takedowns, but they're also firm enough to support stand up arts.
These mats are rated for falls of up to four feet, prioritizing athlete safety. Their no-burn tatami texture offers traction without being sticky or rough,reducing the chance of a burn.
The mats are non-absorbent, meaning it's easy to clean and sanitize them. They're also completely waterproof, reducing the chance of bacteria growth and supporting athlete health and safety.
The puzzle piece edges make for a fast and easy installation that you can perform yourself. Each tile includes two border strips, so you can create clean, finished edges. The firm interlocks fit tightly together, reducing the risk of toes or fingers working their way between the mats and therefore reducing the risk of injury to them.
If you need to remove the floor, you can easily uninstall the tiles. They're conveniently sized for easy storage.
The tiles also feature a double sided and double colored design, allowing you to create patterns and get the maximum use out of your investment in your flooring.
Judo Jiu Jitsu Mats Interlocking 1.25 Inch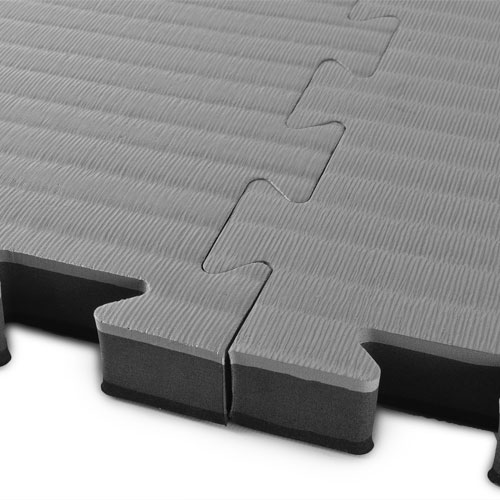 The Judo Jiu Jitsu Mats Interlocking 1.25 Inch are professional-quality mats designed for ground work training. Their tatami surface texture helps to prevent floor burns and keep athletes injury-free.
The large 1x1 meter tiles are durable and free of both lead and latex, so they're an ideal choice for both children and adults. The closed cell foam won't absorb odors and is waterproof for easy disinfecting and cleaning.
With their puzzle-style edges, installing the mats is easy, while the firm EVA foam resists sinking. Each tile features four border strips for clean, finished edges, and the interlocking edges hold together tightly so they won't separate during use.
These tiles are reversible and double color, allowing for plenty of design options. If a tile is ever damaged or worn, you can simply reverse it to maximize its lifespan.
Grappling MMA Mats 1.5 Inch x 1x1 Meter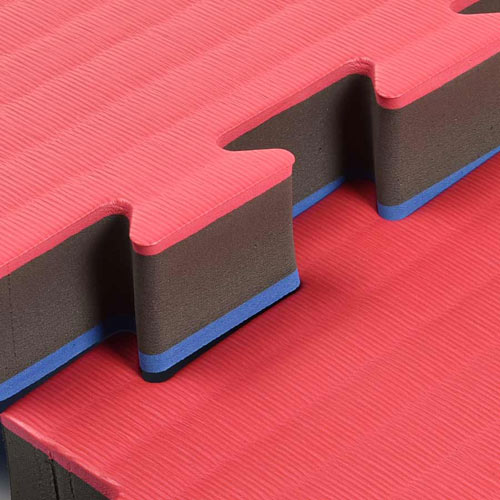 Our Grappling MMA Mats 1.5 Inch x 1x1 Meter are the largest and thickest tatami puzzle mats Greamtats offers. Theyfeature a four-foot ASTM fall height rating, making them an excellent way to maximize athlete safety. Their no-burn tatami texture helps to keep athletes comfortable, even during takedowns.
The mats are specifically designed to be used with bare feet. Athletes can use soft shoes, though they may scuff the mats. The mats are firm enough for stand-up work, too, making them popular for everything from judo to karate tricking.
With reversible, double-color pairings, there are plenty of installation options with these mats. You can use them to create patterns and boundaries, customizing the look of your space.
Measuring 2x2 feet, these mats are larger in size, which allows them to quickly cover larger areas. You can also easily remove and store them as needed.