What Is The Benefit Of A Tatami Mat For Jiu Jitsu?
By Lisa Hobbie Created: February, 2022 - Modified: November, 2022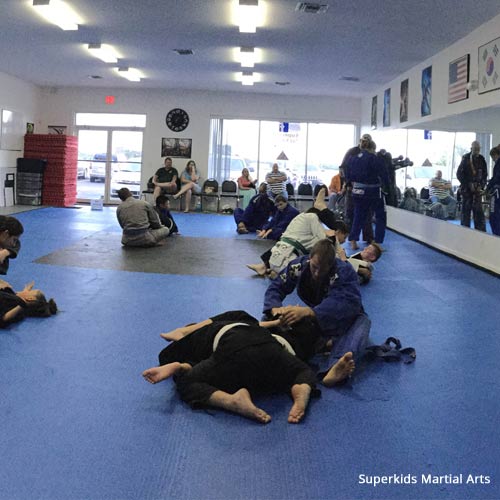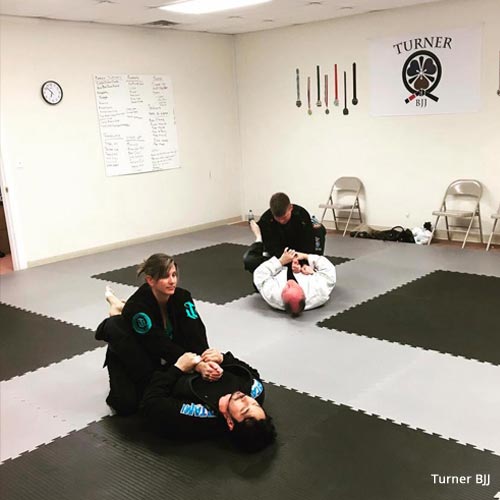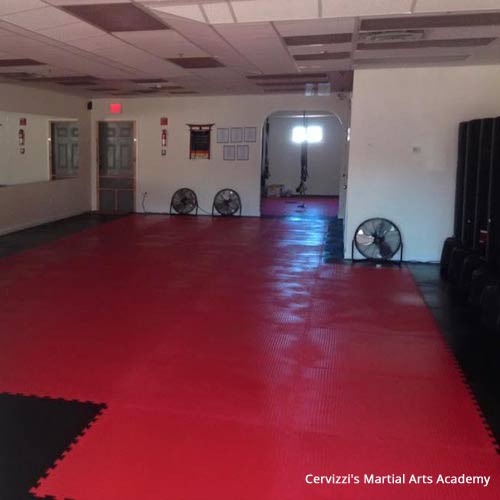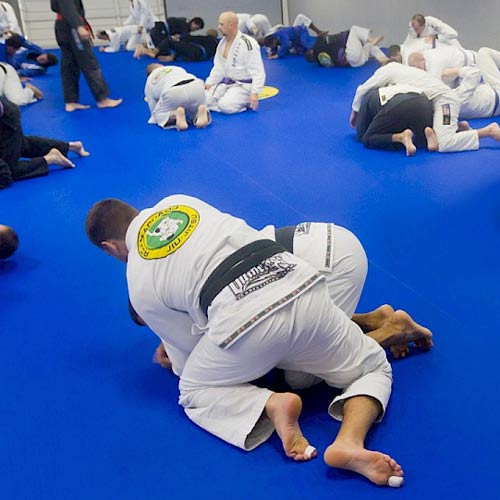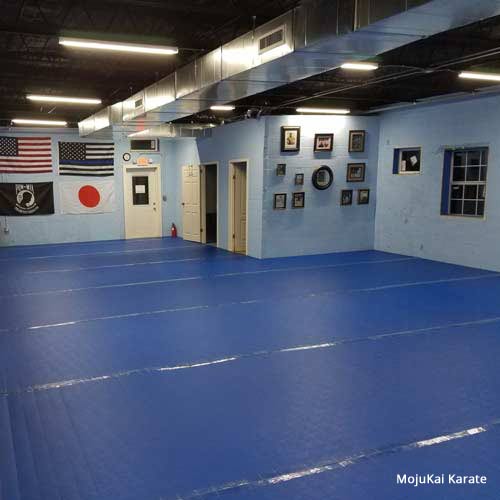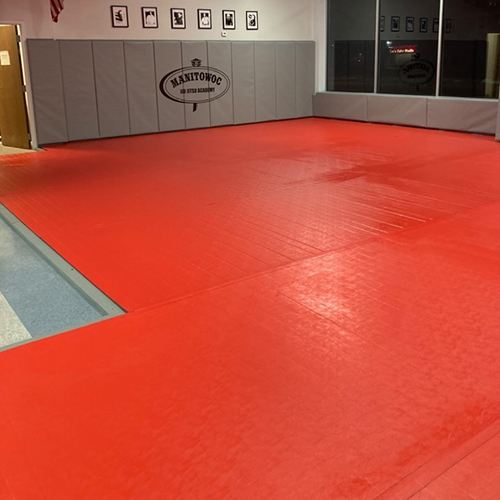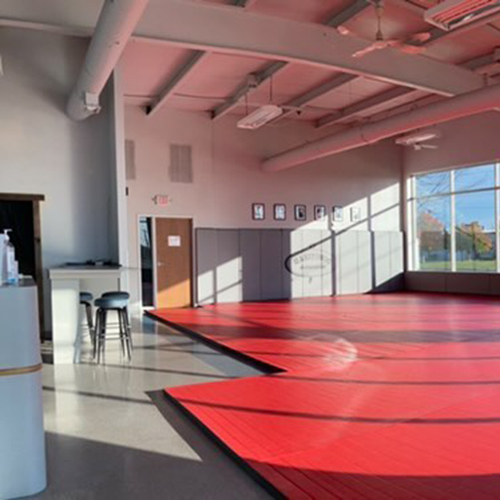 A tatami mat has a surface texture resembling a rice pattern and offers performance, grip, and a sure surface for pivots, grappling, and more.
Traditionally used in many types of Japanese martial arts, tatami mat varieties are suitable for everything from home workouts to martial art competitions. Martial Arts tatami mats offer shock and pressure absorption, comfort, traction, and protection from joint impact and injury resulting from throws, takedowns, and more. These types of mats are also available in different size options and are lightweight, versatile, and easy to clean and maintain. Cutting them to fit in a tight space is also typically easy.
Tatami mats deliver an attractive appearance and reliable surface, and are used for many forms of martial arts and physical fitness activities.
Although historically, vinyl surfaced tatami mats have built a reputation for leaving noticeable and often painful skin burns, the puzzle tatami mat varieties for sale at Greatmats have been designed to alleviate this issue.
6 Popular Products With A Tatami Surface Texture
These 6 products can be used on a dojo floor, in a home gym, or in a competition room or space. Aside from offering all the benefits of tatami mats, each of these varieties offers its own set of features and benefits.
No Skin-Burn Interlocking Tatami Mats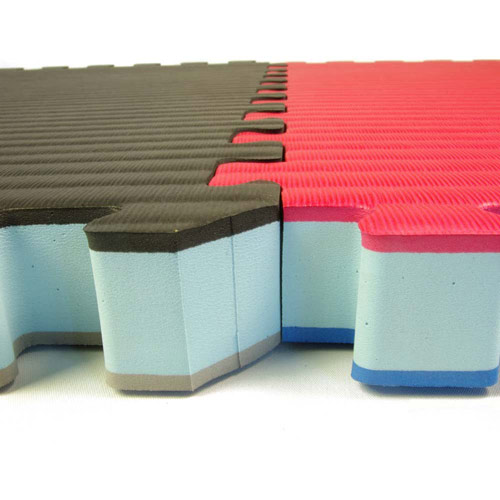 Home BJJ Mats are 1.5 inches thick, 2x2 mats that weigh just over 3 pounds. They are suitable for home BJJ, MMA, Judo, submission wrestling and Jiu Jitsu floor surfaces as well as other forms of grappling.
Placement of these foam mats is easy, as they can simply be laid on any solid, flat surface without the need for adhesive or special padding. You just place them and connect them like you would pieces of a puzzle. They feature the no-burn tatami texture, and they are rated to prevent head injuries in falls of up to 4 feet.
These mats are made of waterproof material, and they are mold, mildew, and bacteria resistant, creating a clean and safe environment on which to workout and practice.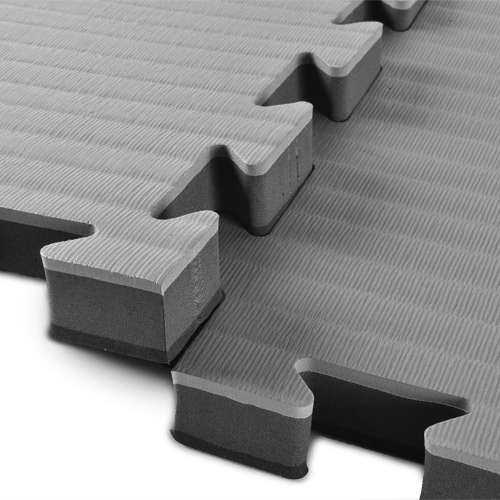 Interlocking Judo Jiu Jitsu Mats are 1.25 inches thick, just over 3.25x3.25 feet, and 7 pounds. They are reversible, provide shock absorbing properties for groundwork and workouts, and they are suitable for judo training, martial arts studios and BJJ training.
With the no-burn tatami surface, they will protect against floor burn, and the firm EVA foam they are made from prevents sinking into the mats. They allow for an easy DIY installation with tight holding interlocks, and they are waterproof, for ease of cleaning and disinfecting. They are non-slip, lead free and latex free, top notch mats.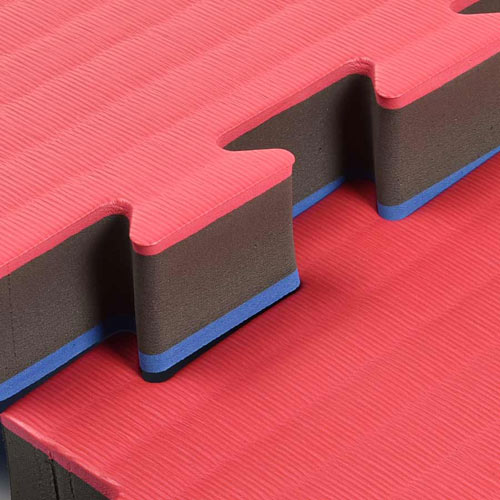 Grappling MMA Mats are 3.25x3.25 feet and 1.5 inches thick with a weight of 9 pounds. They are suitable for MMA floors, mixed martial arts studios, grappling training centers, and BJJ & Jiu Jitsu gyms. Made from extremely durable EVA foam, they offer a 4 foot ASTM fall height rating, making them the perfect surface on which to practice throws and takedowns.
Not only do these mats protect from head injuries, they also prevent skin burns with their special tatami texture. They are waterproof, practical, easy to install, highly versatile, and they can be easily transported and configured into tournament ring style spaces as they are reversible and have a different color on the front and back.
Roll Out Tatami Mats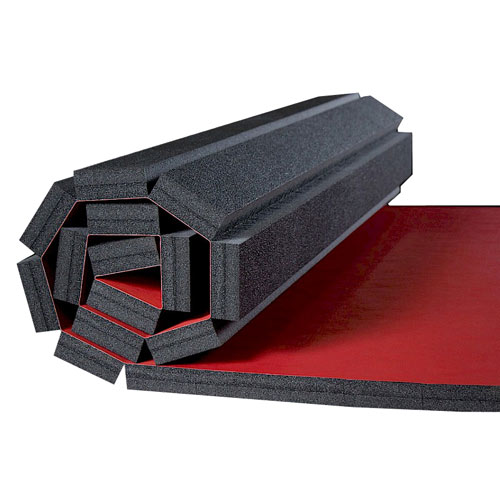 1.25 inch Roll Out Mats are available in any roll length you want as long as your martial arts floor will be over 18 linear feet, and they are fast and easy to roll out and roll up. They have a tatami surface texture that is super durable and suitable for shoes and boots.
Made of a durable, 1.25 inch thick cross linked polyethylene foam that is flame bonded to vinyl, these mats are designed to perfectly expand your practice floor as needed. They are available in a variety of colors, and they are made to last for years of professional use. They are also available in the
2 inch Roll Out Mat
option and the
1 ⅝ inch Roll Out Mat
option.
Greatmats - For The Best Tatami Martial Art Mats
Tatami martial art mats are great, and Greatmats offers the best - especially those that do not cause floor burns like the traditional versions did. These mats are attractive, robust, and easy to clean and maintain.
You can reach out to the team at Greatmats to request a free sample of the matting for review and testing before purchasing, or, to request a price quote. The staff can even help you decide which product is right for you, and they will gladly help you place your order.