How To Make A Dodgeball Court
By Kyle Schurman Created: March, 2021 - Modified: March, 2021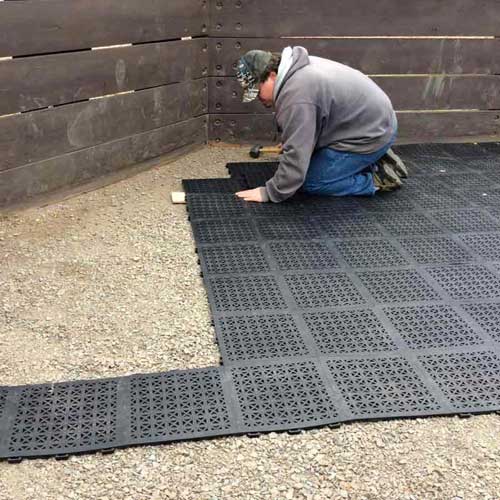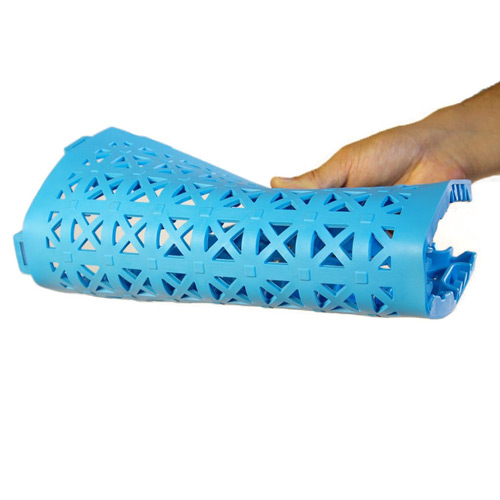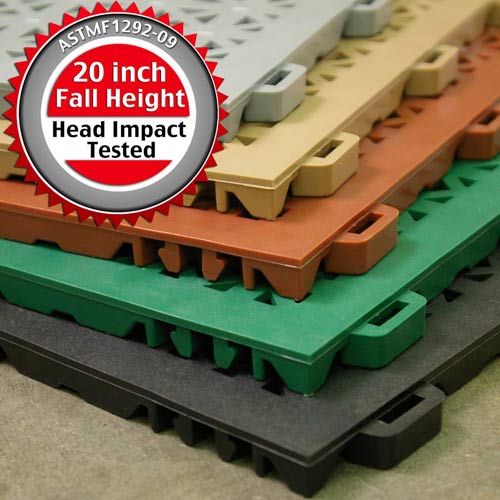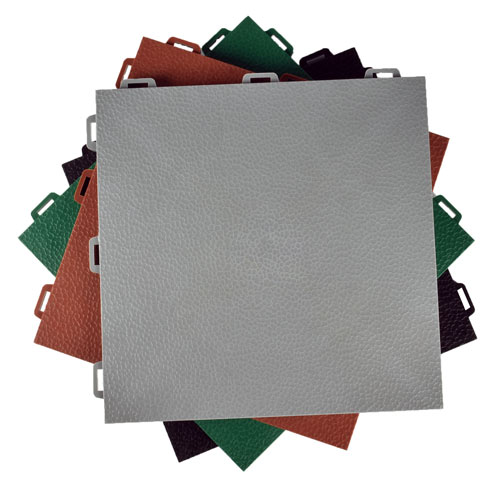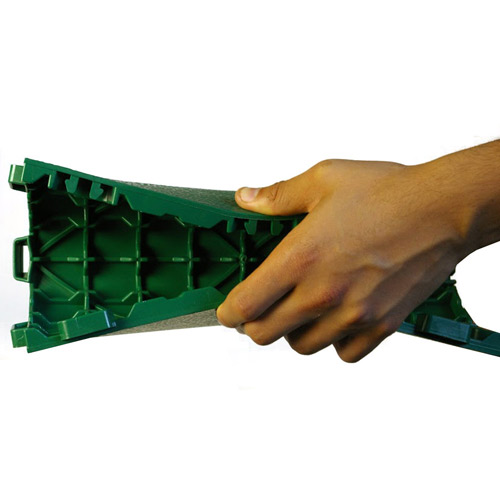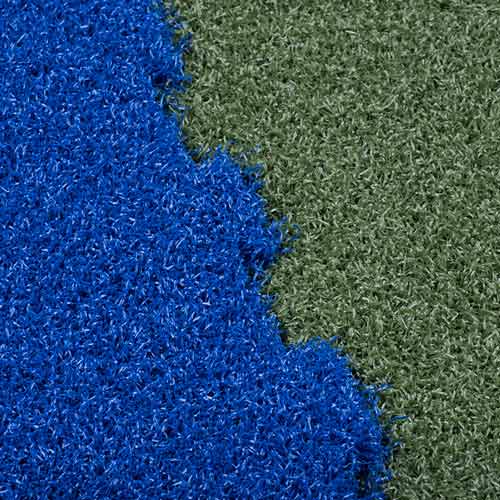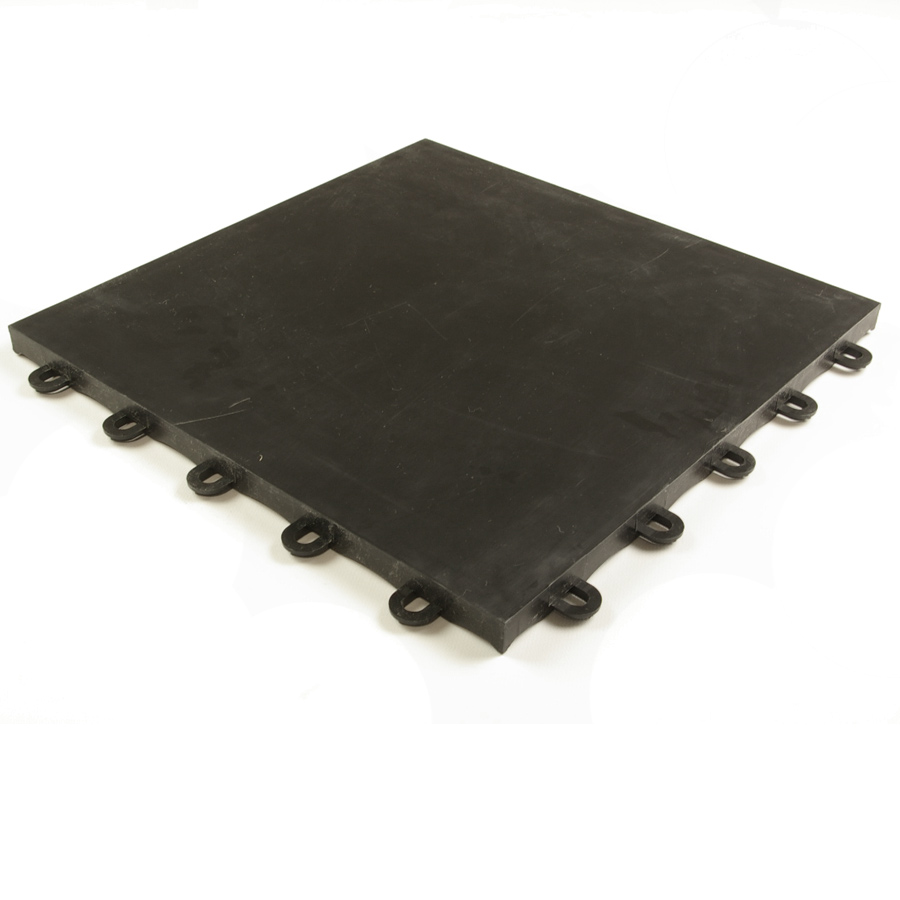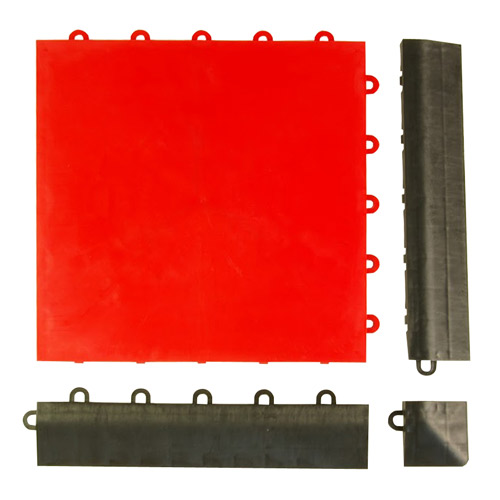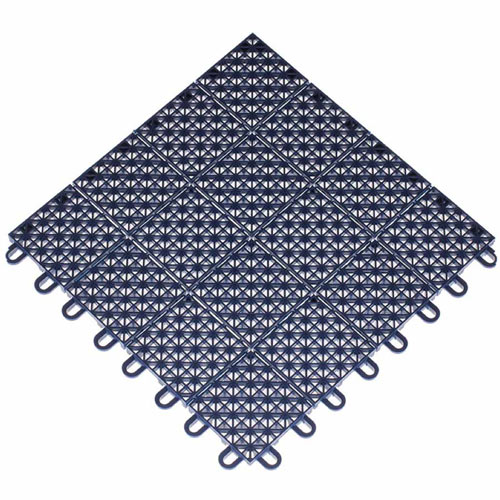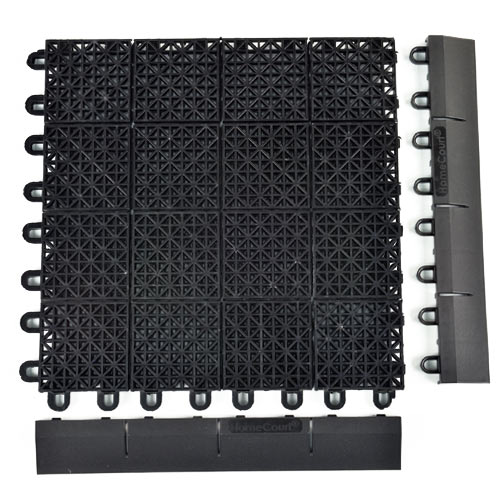 Although a dodgeball court can consist of any size for recreational play, there are official dimensions for the game. While the game is often played on existing surfaces such as a
basketball
or
volleyball court
, sometimes there's a need to create a customized court or court complex. When creating a dodgeball court, it can be beneficial to make use of interlocking tiles of different colors to show the boundary lines clearly on the official court, alleviating arguments over whether players stepped out of bounds.
A court for dodgeball can consist of either hard or soft (but firm) tiles, depending on the planned installation location for the court, as well as the budget the installer has available. Some of the surfaces over which people can install a dodgeball court include:
Beach

Park

Soccer field

Football field

Fitness facility

Garage

Pole Shed

Backyard

Fenced-in outdoor area
How Easy Is It to Create a Dodgeball Floor With Line Markings?
Some installers will want to paint lines on the existing floor or use tape to create the boundaries for the sport. But when laying out a dodgeball court with interlocking tiles, it often is a better idea to use different colors of tiles in the layout, using one of the colors to create the out of bounds markings and the center line.
Interlocking tiles greatly simplify the layout, as it becomes a DIY job without the need to hire a professional, which would drive up the cost of the installation.
For the official dodgeball rules, the court has measurements of about 60 feet in length and 30 feet in width. The center of the court contains a 4-foot neutral zone to divide the court in half, giving each team an area from which to attack. Some courts require attack lines, which sit 10 feet back from the center line on both sides.
When selecting a model of interlocking tile for the dodgeball court install, look for a tile that offers multiple colors within the same model of tile. By sticking with multiple colors within one model, the interlocking edges will fit together properly for all of the different colors of the tile.
What Are Some Durable Soft and Firm Tiles That Work for a Dodgeball Court?
Tiles that have just a little bit of give to them will create a comfortable surface for playing dodgeball, without having to sacrifice the sure footing that allows for quick movements and jumping.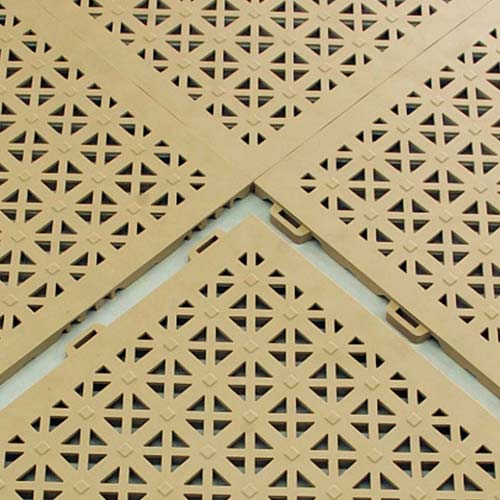 The StayLock Perforated Tile product is a great starting place for a dodgeball floor. It has a fall height rating of 20 inches, so players can count on the level of impact absorption they will receive. The PVC plastic surface ensures a sure footing too.
These work for either an indoor or outdoor installation. The perforations that run through the entire 9/16 inches of the tile drain away any rainwater in an
outdoor install
.
Installers can choose among five different colors for creating playing floor boundaries, including blue, gray, green, terra cotta, and tan.
The StayLock Orange Peel Texture Tile also offers a 20-inch fall height rating. It uses a solid PVC plastic top layer that sits on an interlocking base. The base contains grooves that encourage air flow under the indoor tile, ensuring that any moisture evaporates quickly.
Colors available with this textured tile include forest green, light gray, and terra cotta.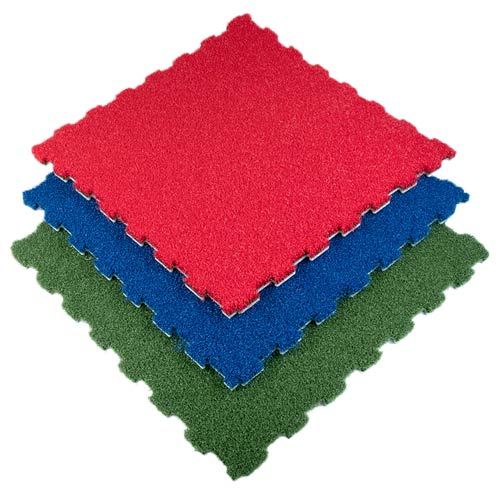 For a slightly different look in the dodgeball flooring, consider the Interlocking Turf Tile. This tile uses artificial grass atop an interlocking base, delivering the tight installation desired in this type of floor with a slight cushioning in the flooring.
Each tile measures almost 4 by 4 feet, so covering the space in very little time is easy. Colors of red or blue in the artificial turf are available.
Do Hard Plastic Tiles Work to Create a Dodgeball Court Layout?
For those who want extra durability in the flooring for games of dodgeball, a hard polypropylene plastic is an excellent choice. Polypropylene plastic will last a long time.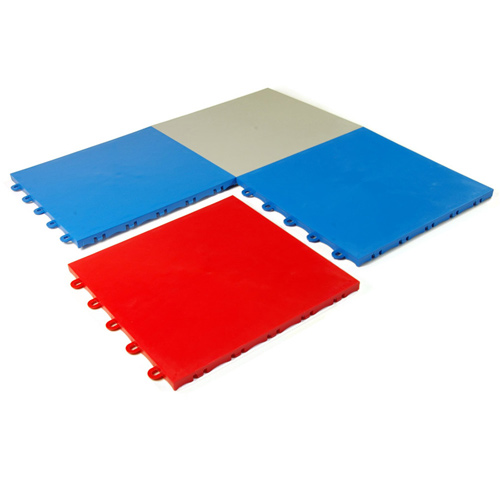 One highly popular option is the Court Floor Flat Top Tile. This plastic tile has a low price per square foot of coverage, which is helpful for those facilities that need to create dodgeball flooring on a budget. Colors of black, blue, gray, and red are available.
The hidden interlocking tab and loop system ensures that the tiles will remain connected, even when placed under a lot of stress. The tiles will pop together in very little time. Should the installer want to return to the subfloor at any time, they disassemble just as quickly.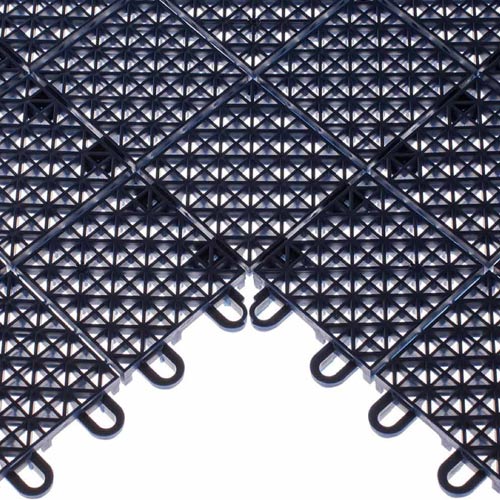 For those who want a tough outdoor type of tile, the Outdoor Court XT3 Tile is an excellent choice. This plastic tile has perforations that run through the entire thickness of the tile, allowing water to drain away quickly after a storm.
More than a dozen colors are available, including blue, red, orange, green, silver, yellow, and chocolate.