How To Lay Flooring Over Cracks In A Basement Floor
By Lisa Hobbie Created: August, 2021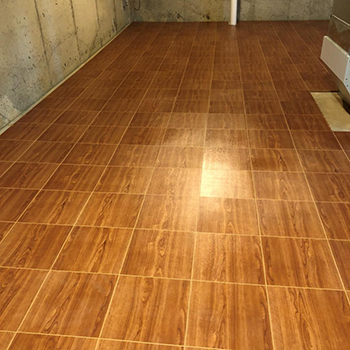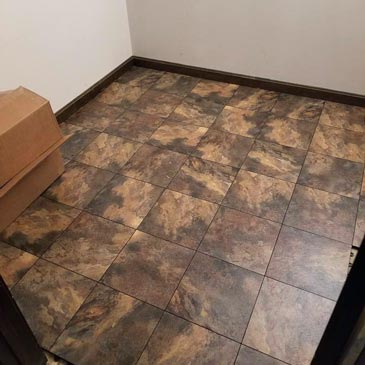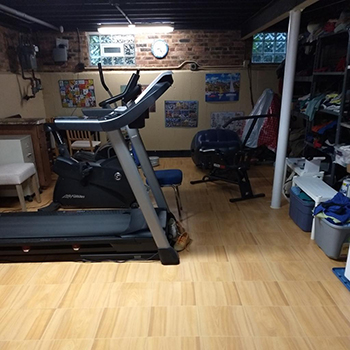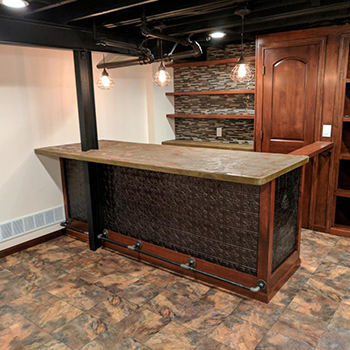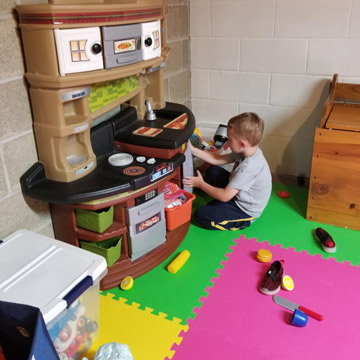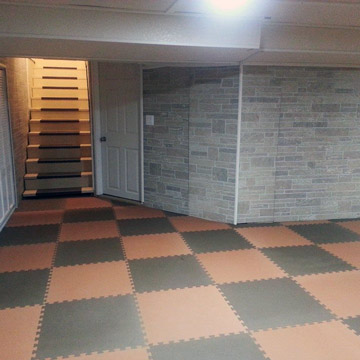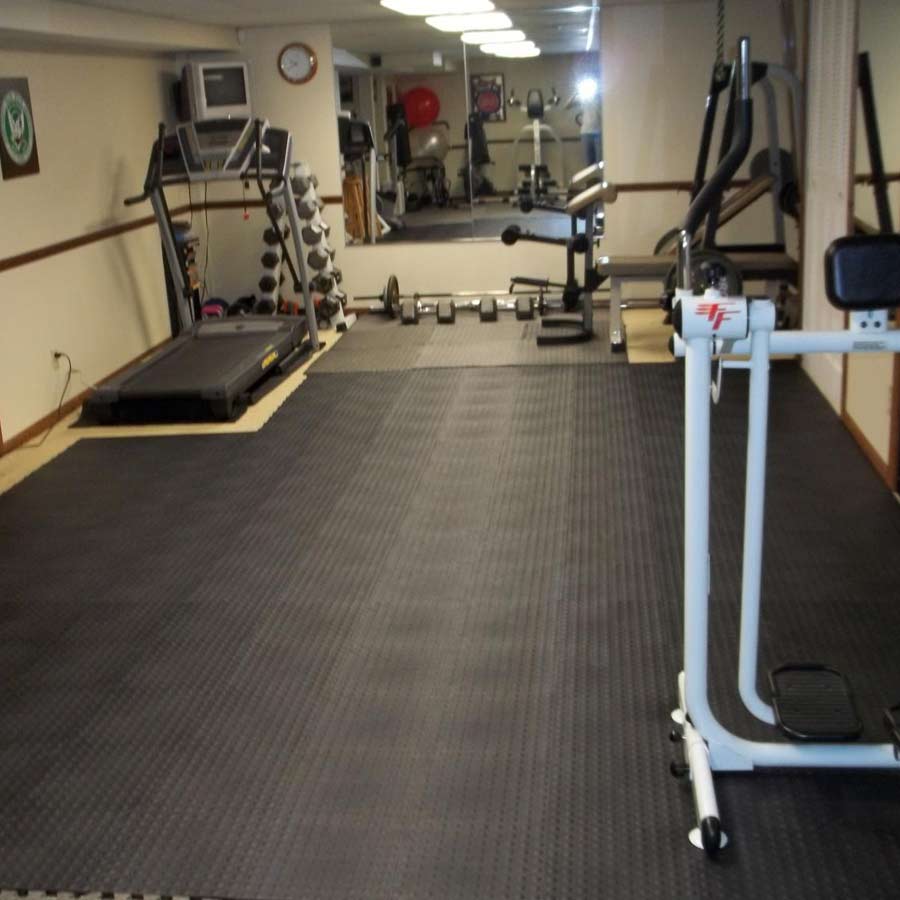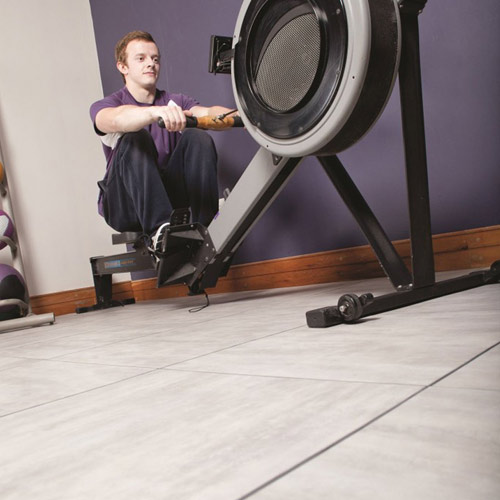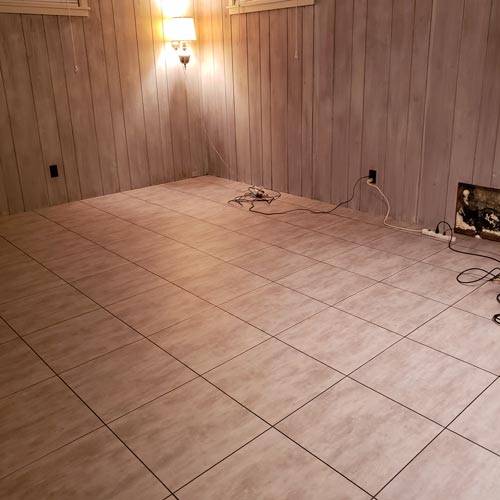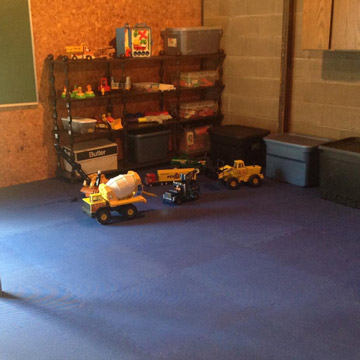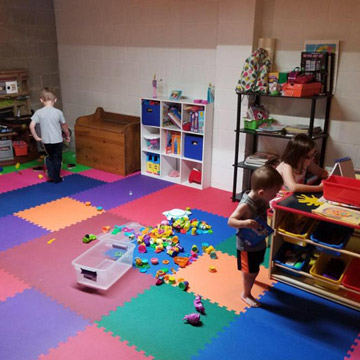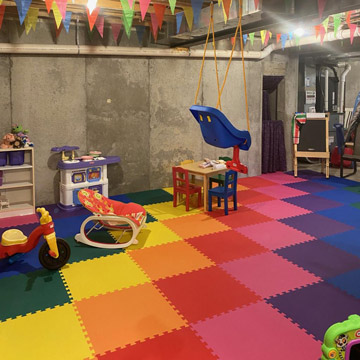 Laying flooring over cracks in basement floor surfaces is simple when you choose flooring that can easily and simply be installed over virtually any subsurface.
Option 1: Fill In The Cracks First
If you have deep cracks in a concrete basement floor, you may want to fill them in with one of many quick dry cements. This will seal the crack and help to prevent it from getting bigger and allowing water to seep in.
Option 2: Cover The Cracks
Hairline and small cracks don't require repair, though, if a modular or similar product is used, as those can be installed over the problem spots.
5 Basement Flooring Products That Can Be Installed Over Cracks
Max Tile Raised Floor Tile
Premium Foam Gym & Kid Mats
StayLock Tile Bump Top Black
TileFlex Floor Tile
Envee Tacky Back LVT Tiles
SupraTile 7 mm Designer Vinyl Top Series
These flooring solutions are among the best ones to use if you want to quickly install new flooring right over cracks in basement floor surfaces. They provide a quick fix with the ability to transform a damaged, uneven floor into an attractive and usable one.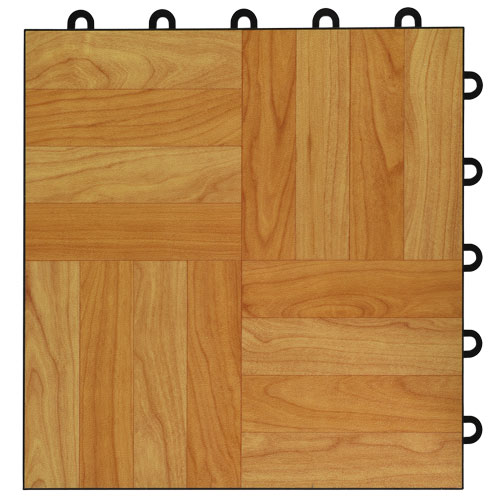 Max Tile Raised Floor Tile
delivers the appealing look of hardwood or tile in a raised modular flooring product that floats over an existing floor - even a cracked or slightly uneven one. It is notably one of the most versatile flooring options available, because it has so many great features and benefits.
This product is the perfect solution for damp and moist basements, as its design allows for air and water flow beneath it, reducing the risk of unwanted mold, mildew, and bacteria.
The max tile has a stunning, commercial grade vinyl surface that presents the appearance of a shiny wood floor without ever needing to refinish or resurface it. It combines performance and versatility and provides a thermal insulative benefit, as well. The tiles are even designed for repeat installations. So if you need to periodically lift your floor and reinstall it, this is a great option.
If you have noticeable height variations in your subfloor, you'll want to considering installing a layer of rolled rubber underlayment beneath the tiles to reduce noise as the floating tiles may generate a "clicking" noise when stepped without the underlayment on as not all parts of all tiles will be in contact with the subfloor at all times.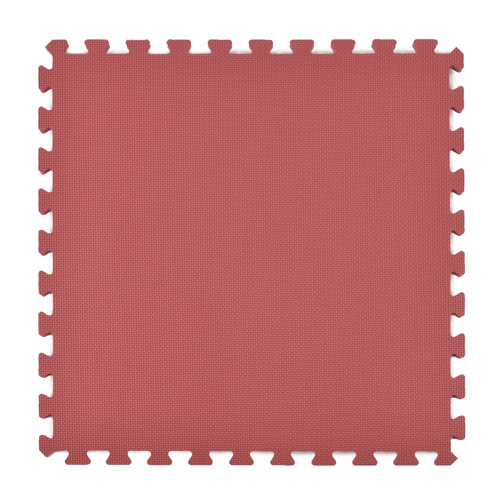 Premium Foam Gym & Kid Mats
, as well as other foam mat products at Greatmats, are great for a quick and quiet installation over cracked floors. EVA foam puzzle mats can be used to transform a space into one that provides a vibrant look and a cushioned layer of safety for kids to play on or people to work out on - among other things.
These types of mats are easy to assemble, as you simply connect them like you would pieces of a puzzle. They then offer thermal insulation, noise suppression, and waterproof properties. They are also stain resistant and come in vibrant color choices, so you can choose one, two, or many colors to create a custom design and pattern.
This type of flooring helps kids avoid injuries like bumps and bruises from falls and provides shock absorption, too. They will stand up to constant use and resist scuffing.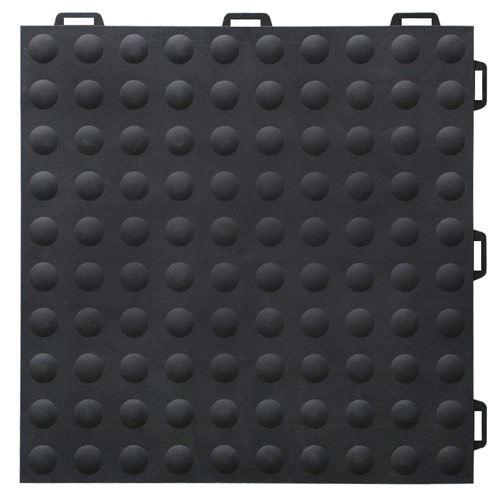 StayLock Tile Bump Top Black
is a waterproof PVC flooring solution designed to be installed over almost any surface, including an old and cracked one. This is the most forgiving surface for large cracks and height variations in existing basement floors.
This ergonomic flooring is durable like rubber but provides cushioning like foam and delivers support and shock absorption when working out or standing for extended periods of time. It features an active locking connector system that requires no glue - but still holds together very tightly. It also has a raised base and lightweight tile design, so water will not get trapped beneath it. The flexibility of this flooring allows some contouring to the subsurface as well.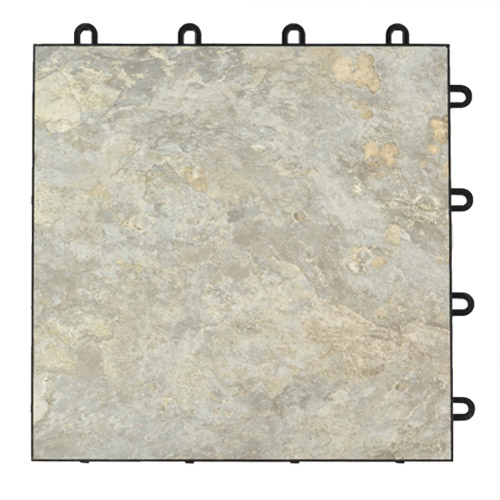 TileFlex Floor Tile
is another great modular product to consider for an option to go over cracks in basement floor surfaces.
This flooring solution will help you achieve the look of hardwood, but you will never need to sand or refinish it, and it is waterproof and raised to allow air and water flow beneath it.
This product is easy to keep clean and it requires very little maintenance. The modular design provides an adhesive-free installation process right over your cracked basement floor, and it is available in a variety of colors and finishes.
Similar to the Max tile, the TileFlex floor tiles are designed for a more permanent installation.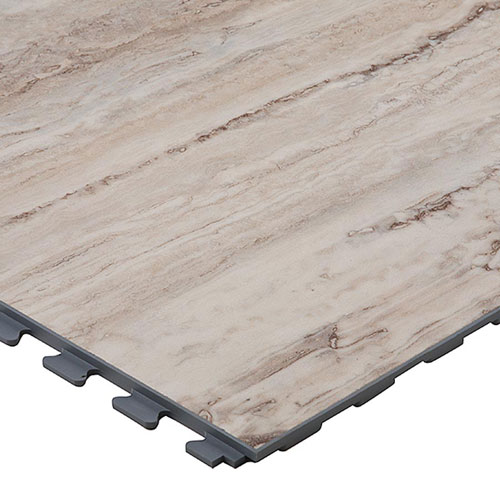 SupraTile 7 mm Designer Vinyl Top Series
is a top notch flooring solution to go over a cracked basement floor. It is designed to be installed over old, slightly uneven subfloors, it is waterproof, and it's resistant to oils, chemicals, mold, and mildew.
This floor is warm and comfortable underfoot, and it delivers excellent resistance to impact, moisture, and abrasion. It delivers superior sound absorption, and it comes in seven designer finishes with protective topcoats and ramp edging available.
Greatmats - For Flooring To Go Over Cracks In Basement Floor Surfaces
If you have cracks in basement floor surfaces, any of the featured flooring products could quickly and easily be installed over them to instantly transform the space. They are all affordable, attractive, easy to install, and super basement friendly.
If you have questions about these products, or, you need help with ordering, just reach out to the friendly and knowledgeable staff at Greatmats who can help you with all of your needs.