How Do I Keep My Foam Mat From Sliding?
By Lisa Hobbie Created: July, 2020 - Modified: July, 2020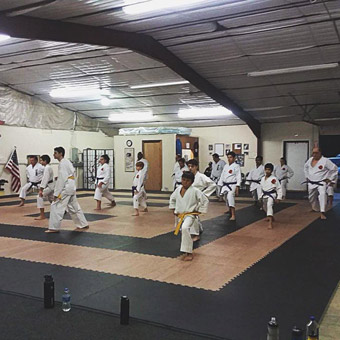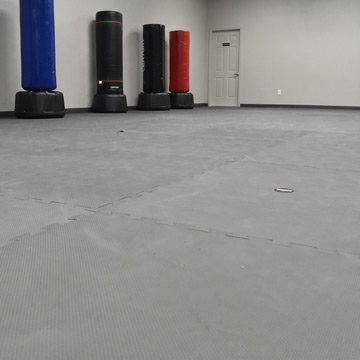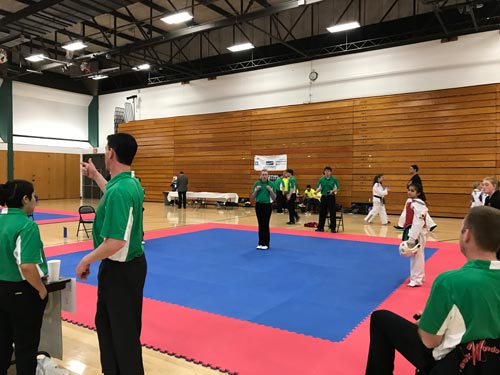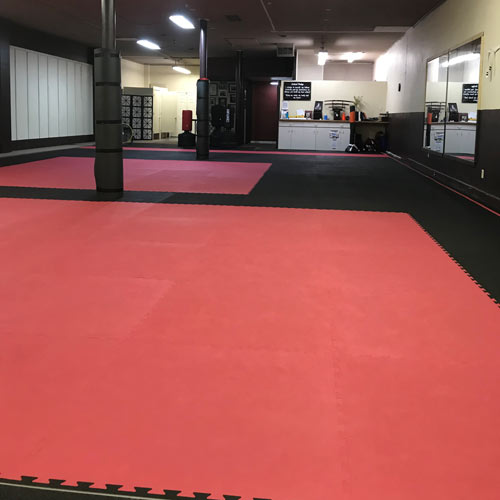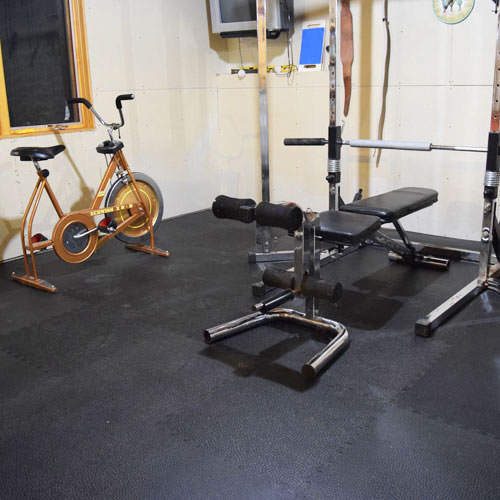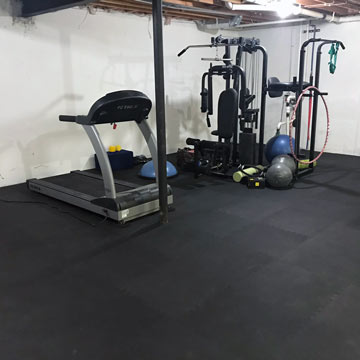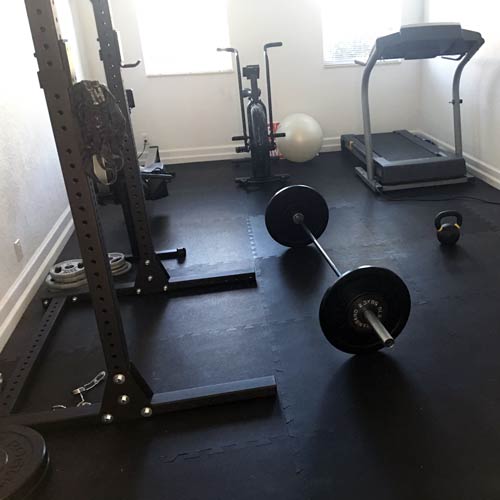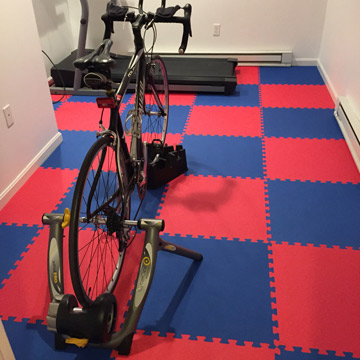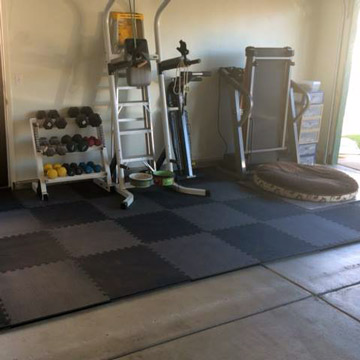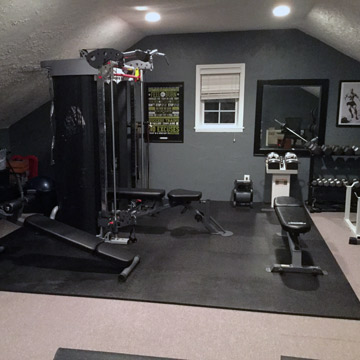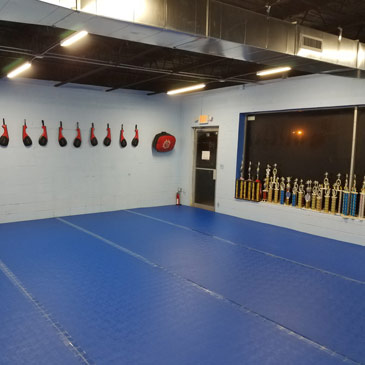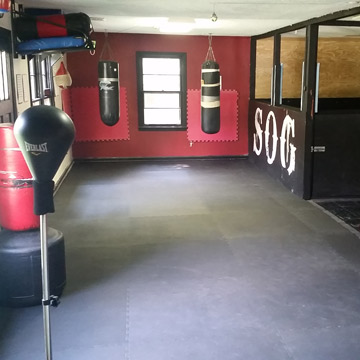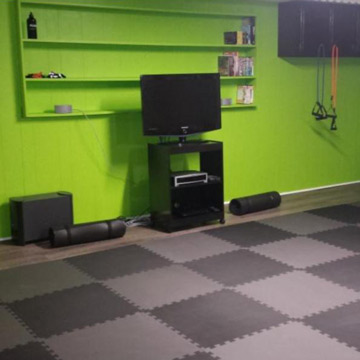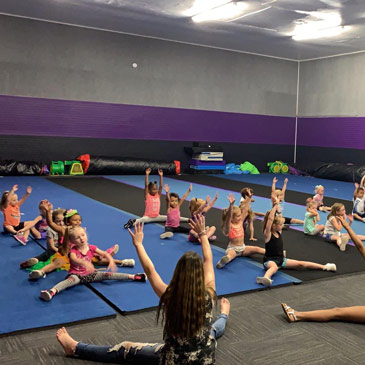 Nothing is more frustrating when you're working hard to crush a workout or hold a yoga pose, than when your foam mat decides to slip and slide across the floor. Not only is this an annoyance, but it can also cause an injury. Greatmats offers the best selection of foam mat options that, when installed and used properly, stay put when placed. The weight of the mat, quality craftsmanship, and the best materials all play a role in ensuring the best foam mat experience. 
Puzzle mats are the most popular and widely used foam mat product that Greatmats offers. Because the mats are made using quality material and interlocks, tape and adhesives are not recommended.
Considerations to Keep Your Foam Mats from Slipping or Sliding
Large Area Installation - Large installations will not typically slide due to the texture on the underside of Greatmats puzzle mats.
Adjacent to a Wall or Framework - Due to the lightweight nature of the mats, a smaller size coverage area installation may need to be butted up against the wall or framed in.
Non-skid Rug - In situations where the foam mat product will be placed on carpet, a non-skid rug could be used under the mat to prevent any potential slipping.
However, many of the foam mat options offered at Greatmats, have slip resistant or no-skid backing and other features that prevent the issue altogether.
Taekwondo Martial Arts Mats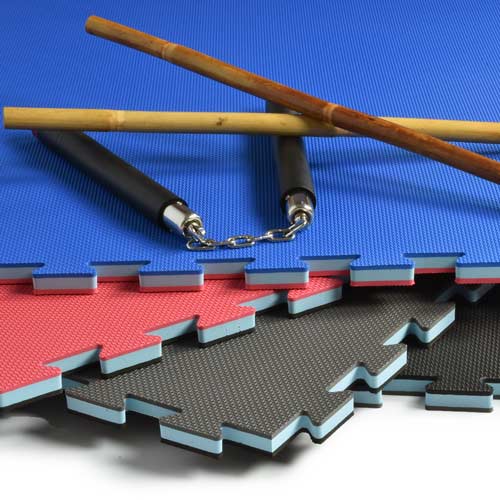 Taekwondo mats
are an economical foam mat option that provide a very tight fit of the interlocking tiles, preventing trips and slippage of tiles. They are about ¾" (20mm) in thickness with a textured surface which is resistant to scuffs, indentations, and divots. They are also very durable, providing years of portable protection and enjoyment. Athletes are able to work harder and longer, because the mat provides pressure reduction and strain protection. 
As a mat designed for taekwondo, which includes a lot of jumping, spinning and other quick movements, it is a perfect fit for most intense workouts and will provide the best fatigue relief of the options on this list. Wall to wall installation is possible by using the border strips and/or a utility knife to make cuts where necessary. These are very easy to clean with a vacuum and/or damp mop. 
Gym Floor Workout Fitness Tile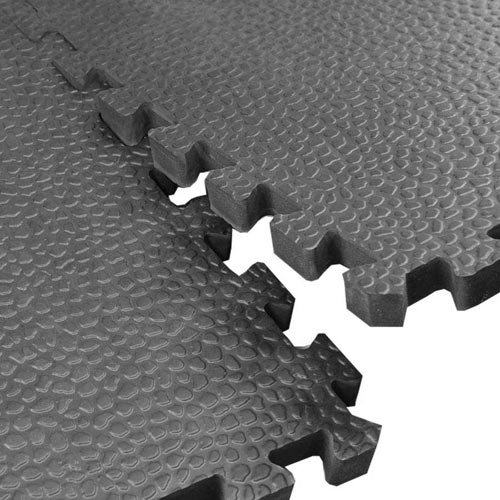 An excellent solution for an economical and durable foam mat flooring system is the
workout fitness tile with pebble surface
. This flooring is designed specifically for use in home gyms and weight rooms and is made of super high density and durable EVA foam. It is made to withstand the use and abuse of heavy weights and weight or exercise equipment, but should not replace rubber matting in areas where heavy weights are intentionally dropped. 
It is waterproof and free of lead and latex. 
This flooring is extremely versatile. It can be installed wall-to-wall, or, as an island installation to go under exercise machines or weights. The pebble top tiles each measure 2x2 feet, creating almost 4 square feet of coverage area per tile. The interlocking jigsaw puzzle-style edges simplify installation and hold the tiles tightly in place, even when they're subject to stress. 
Home Sport and Play Mat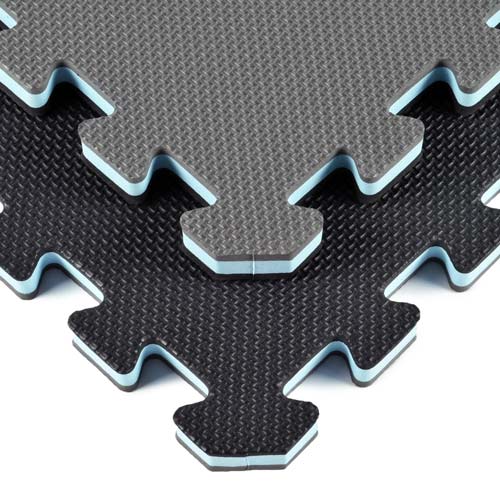 The home sport and play mat is among the best home-sized
reversible interlocking foam mat
options. These mats provide anti-fatigue properties for ankle and knee joint safety - allowing you to train and work out longer and harder. Also, the foam exercise mats absorb shock extremely well and also have a firmness that allows for quick and easy movement. 
They are also reversible and feature a tough top surface that is scuff resistant. Installation of the interlocking puzzle mat system is a breeze, and when it needs to be cleaned, this flooring can be vacuumed or damp mopped with common household floor cleaners. If a piece of the system becomes damaged, turn the tile over or remove it and replace it in no time!
Rollout Workout mats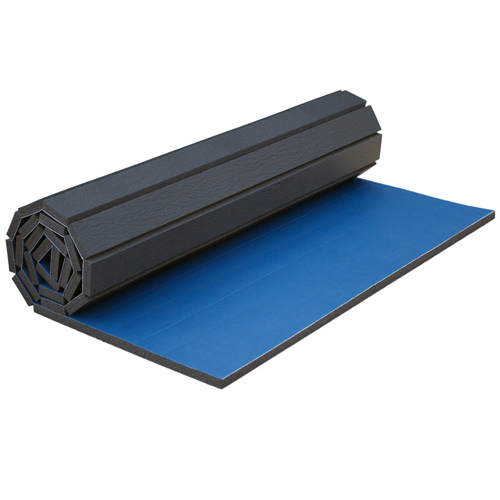 5x10 rollout foam mats
are also popular foam exercise mats that will stay put. These mats can quickly and easily be rolled out when needed and quickly put away when finished. Not only can you carry these with you easily, but they resist curling or rolling back once you roll them out flat! 
These high quality mats are made of durable, professional quality, PE foam material and feature a vinyl top in smooth surface. They work with a variety of shoes, and are highly durable for a variety of martial arts and aerobic exercises. These mats are available in numerous colors, and they are designed to last for years of professional use. The quality control standards on these mats are among the industry's highest, and the mats feature a year warranty against manufacturer and material defects. Easily clean this mat with common household floor cleaners and a damp mop.
Greatmats for the
Best Foam Mat
Options!
The wide variety of foam mat products at Greatmats is quite extensive. The different varieties 
have been installed in hundreds of professional and home gym settings and provide the best in quality, service, and dependability. Most mats come with a warranty, so you can be confident in the longevity of your investment when you choose Greatmats. Simply reach out to the friendly and knowledgeable staff who will help you determine the best option for your space.