By Lisa Hobbie Created: May, 2021 - Modified: October, 2022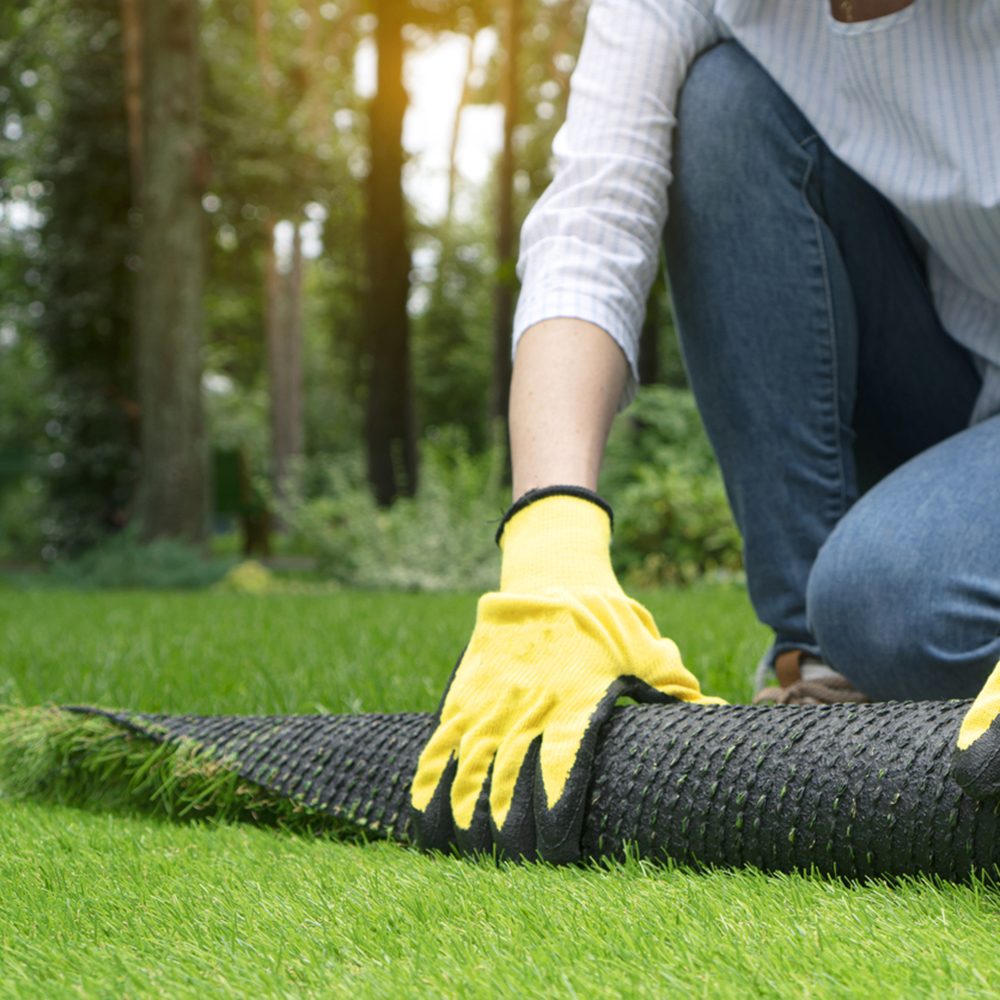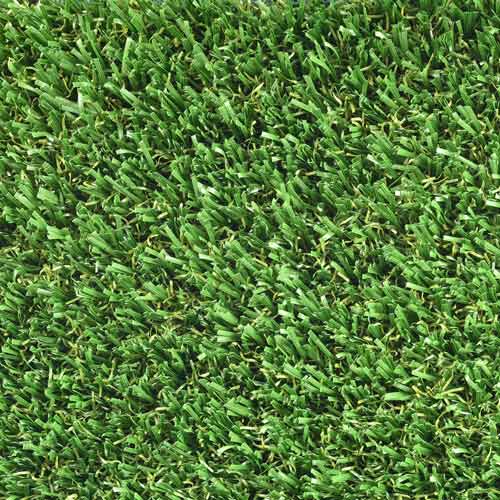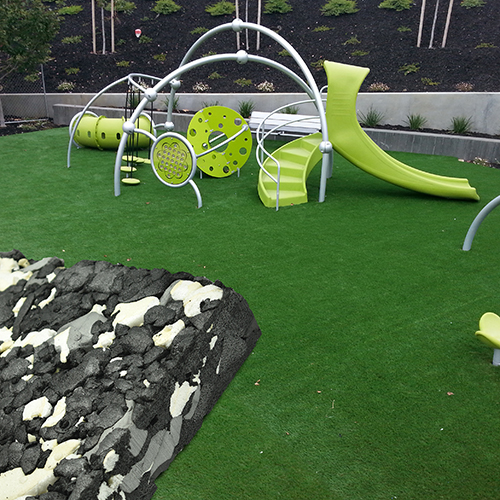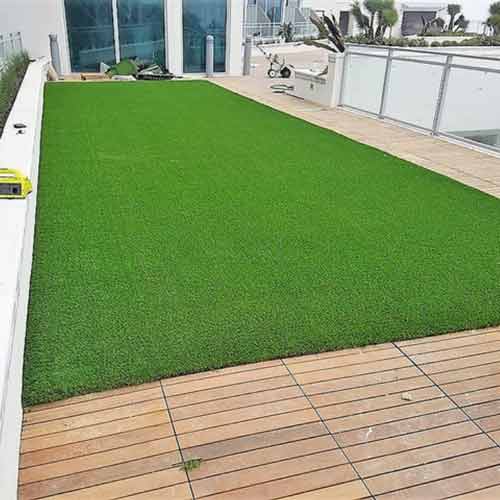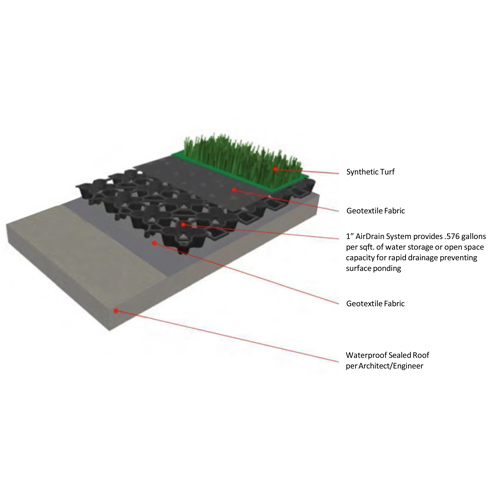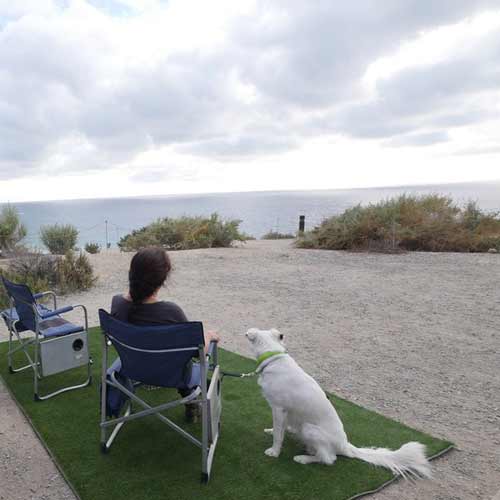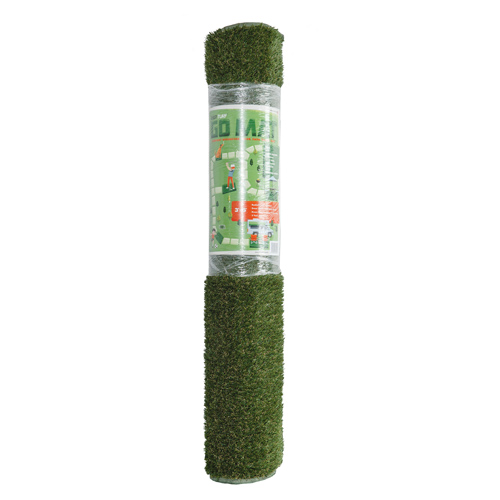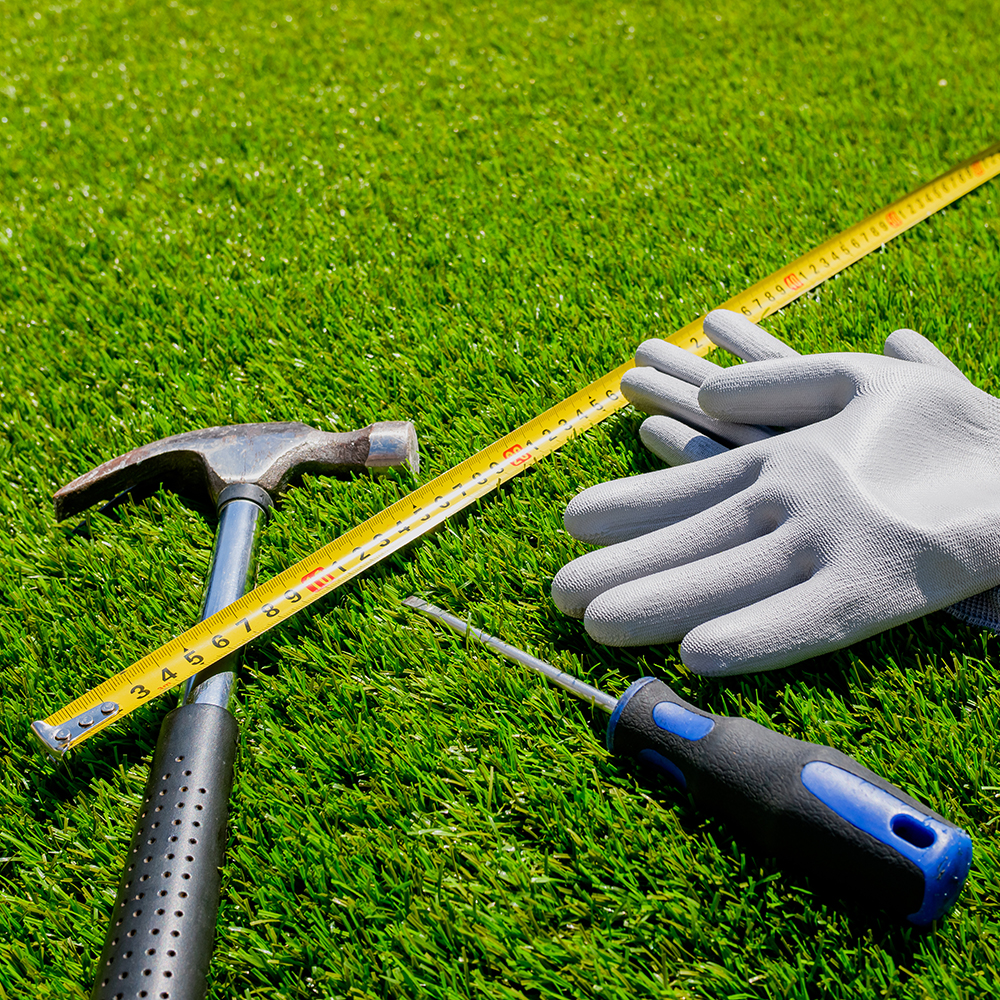 When it comes to ground cover, few things are as low maintenance as turf. If you have made the decision to purchase turf, you may be wondering what some of the best and easiest to install options are. If so, Greatmats is the perfect place to shop. Offering numerous different turf products to compliment your backyard, offering a soft, cushioned surface much more comfortable than concrete pavers and easy to clean if you have a dog or kids. There are other options that would be suitable for an indoor gym.
All of the turf products available are top notch and easy to install, with the following 5 options being among the most popular:
No matter if you want to replace an area where dirt or grass used to exist, perhaps by a deck or patio, or if you just want a maintenance free yard or versatile gym floor, one of these options would likely be the perfect product.
How to Install Turf & Artificial Grass Rolls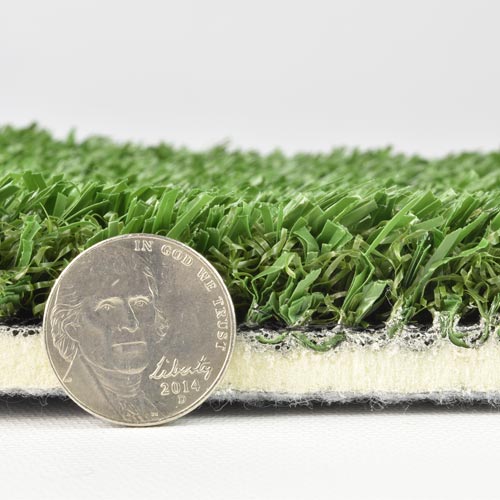 V Max Artificial Grass Turf is a very popular gym turf flooring option that is suitable for indoor or outdoor applications. It's a great option if you want turf to create side lines, strips, and lanes for activities, such as sled work and sports like indoor field soccer. The high performance quality, durability, and value are top notch, and the turf is virtually maintenance free. With a ¾ inch pile height and 5 mm foam backing, users will appreciate the look of a strip of soft, authentic feeling grass that reacts naturally.
To Install:
Follow the manufacturer's instructions for subfloor or subsurface prep, temperature acclimation, etc.
For an indoor application, start in the middle of the room. Using a chalk line, butt turf rolls together square at the center line.
Place weight (anything over 30 pounds every 5-10 feet) starting seven feet off center line in both directions.
Secure seams using approved seam tape, glue, or by sewing them.
Attach outer edges to a perimeter anchor system.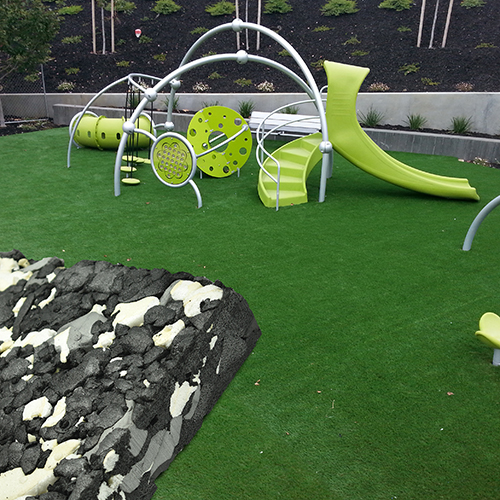 Playground Turf is a product that has the feel and appearance similar to a nice, plush lawn, but it will keep your kids safe if they ever suffer from a fall while playing. This turf reacts naturally - allowing rainwater and moisture to flow through it, offering consistent performance over time. It boasts a 9-foot fall height rating, and it is suitable for indoor or outdoor installations with its UV protection. It also has a 2-inch pad that provides a soft and cushioned feel.
To Install:
Follow the manufacturer's instructions for subsurface prep. Product should be installed over concrete, asphalt, silica sand, or crushed and compacted stone.
Loose lay the foam padding.
Roll the turf out over the top of the foam padding.
Secure seams using approved seam tape, glue, or by sewing them.
Secure seams using approved adhesives.
How to Install Turf & Artificial Grass Mats and Tiles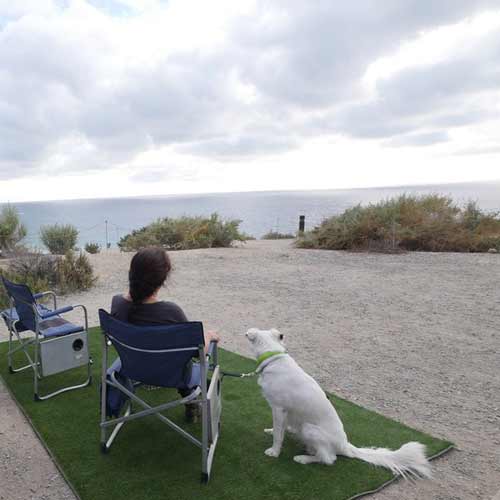 The Go Mat Artificial Grass Mat 5 x 8 ft or Go Mat Artificial Grass Mat 7 x 10 ft are perfect solutions for someone wanting an easy to manage and transport temporary turf option. These clean and comfortable mats are suitable for a camping trip, fishing trip, or day at the beach. They are easy to roll out to use. They feature a rinse-clean drainage system and a non absorbent backing, so the mat will drain quickly and resist staining or odors. It has a realistic look and feel with an attractive finished edge. It will not fade, and it will remain soft, even after use.
To Install:
There is really no prep work needed. Simply find a place where you want the mat.
Lay the mat out and enjoy it!
When you're done with it, roll it up and store it. It's really that simple.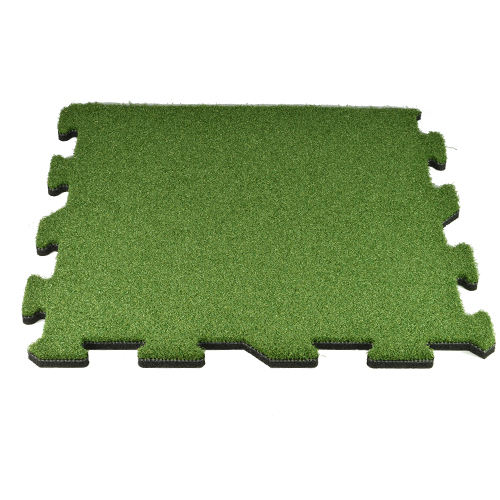 RageTurf Rally Interlocking Tile is a great indoor gym turf flooring option that combines affordability and sustainability with the benefits of being durable and slip resistant with a soft and cushioned real grass feel. This interlocking turf is great for a fast and easy diy installation.
To install:
Line up the tabs on one tile with the slots on the adjacent piece of padded turf.
Use your hands to press the seams of the two pieces together, or, step on them for a tighter installation.
Continue this process until you have the desired size space.
When you're done using the turf, you can easily disassemble it and store the tiles until you need them again.


How to Install Turf Drainage Tile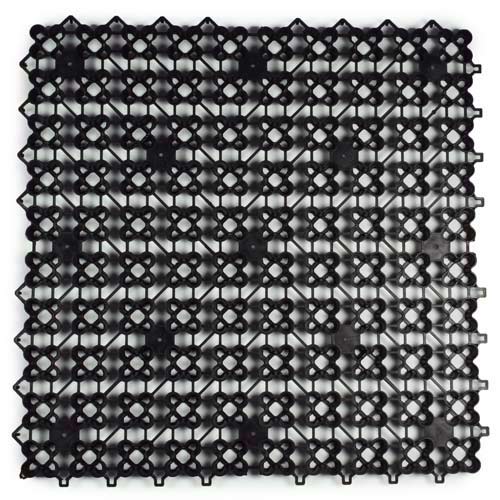 The Roof Open Drainage Tile is a great product to consider If you have artificial turf on your rooftop. Not only will this tile provide effective drainage with only a .25 percent slope, it also offers superior shock absorption properties that reduce shock attenuation. It also allows for simple water harvesting reclamation and reuse, and even when the turf needs to be replaced or repaired, the drainage tile can be reused.
To install:
All Installations must start in the top left corner of the area and work left to right to be installed properly.
Orientate the AirDrain GeoCell materials with the integral indicator tab to the panel's bottom left corner (painted yellow).
Install the AirDrain units by placing units with the connectors and platforms up creating a flat surface. Make sure the male connectors fall or drop into the female connectors.
Install the panels across the area in a row pattern. Once the first row has progressed across the project, start with the next row(s).
Panels can be shaped to individual areas as needed with an appropriate cutting device as recommended by the manufacturer.
Greatmats - for the Best, Easiest to Install Turf
For more information on these or other turf products available at Greatmats, simply reach out to the friendly and helpful team who is ready to assist.