How to Clean Dog Daycare Flooring
By Lisa Hobbie Created: February, 2020 - Modified: April, 2022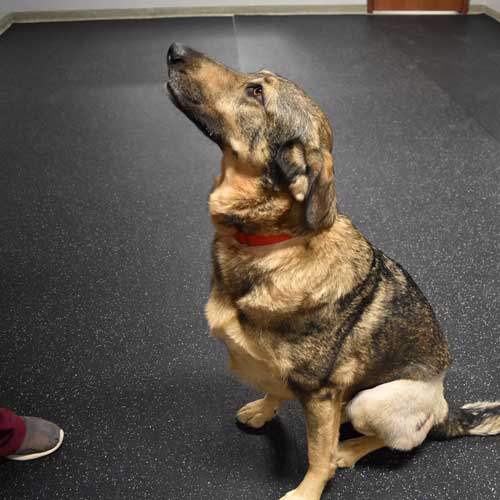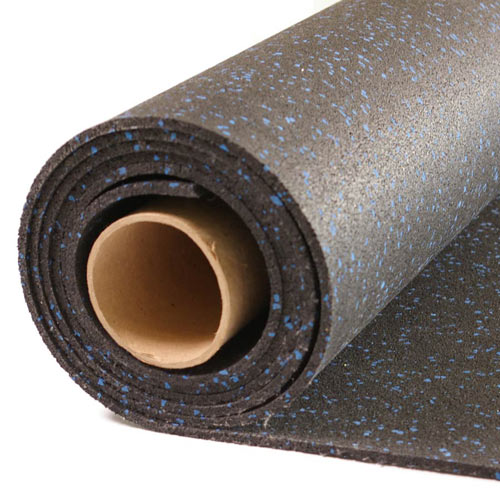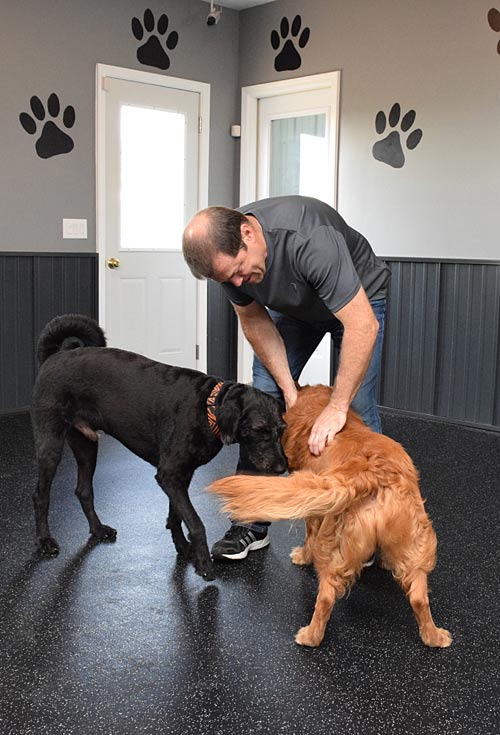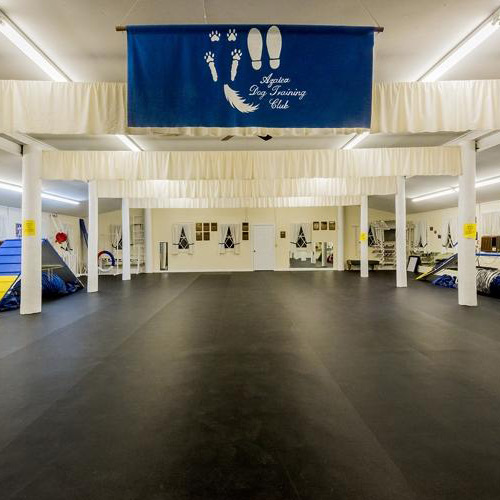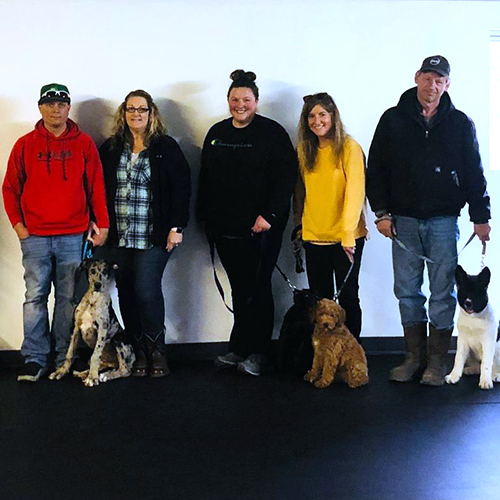 There are many factors to consider when choosing dog daycare flooring. Not only do the costs, materials, size of the space, purpose the space will serve, and environmental factors of the floor need to be considered, but it's also important to understand what it will take to safely and effectively keep the dog daycare flooring clean and well maintained. 
Not all cleaner, soap, and detergent are safe for the dog, and some may even cause damage to the floor. Understanding the correct techniques and cleaning solutions to use to ensure safety of the dogs and longevity of the floor is imperative.
Do Not Use These Cleaning Products on Dog Daycare Flooring
Many household soap and cleaning solutions known to kill germs and bacteria actually contain chemicals that could harm your dog.
The following chemicals can all be harmful to your dog and/or break down the materials making up your dog agility flooring: 
bleach
ammonia
chlorine
formaldehyde
phenol
isopropyl alcohol
Cleaning Rubber Dog Daycare Flooring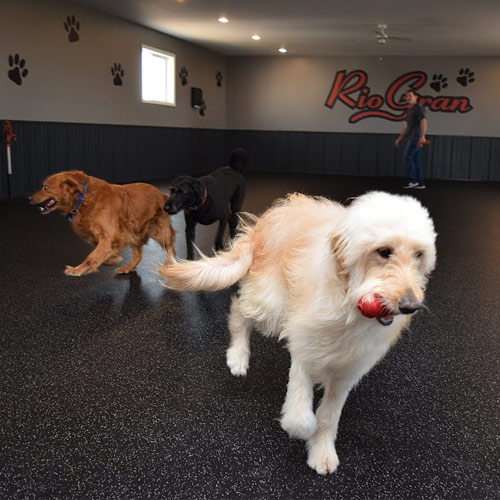 When it comes to dog daycare flooring, rubber is among the best and most popular choices. Where concrete, for example, may seem to be an obvious choice, the anti-fatigue and grip or slip resistant qualities of rubber reduce stress on the joints of the dogs and the dog sitters, allowing them to play harder and longer, while being comfortable and agile. It is super durable, so it can withstand the weight of animals and training or grooming equipment. It is also relatively easy to wash and maintain if the correct techniques are used. 
Making sure you read the cleaning instructions that accompany the rubber dog daycare flooring you purchase and ensuring you have the proper equipment and supplies will help you to easily maintain your floor. The following steps should be taken daily if the flooring is getting heavy use and a lot of doggy traffic. 
Daily Light Cleaning - Sweep or Vacuum, First
Sweep or Vacuum Dirt and Debris
- Like you would do with any flooring surface, it is important to remove any obvious dirt and debris with a broom or vacuum whenever needed - especially where hair, fur, and other potential hazards and odor causing problems exist. 
Soft Brush Vacuums Work Best
- When using a vacuum, be sure to test a small area of the floor, first, to make sure that the vacuum doesn't damage the floor. Vacuums with a rolling, soft beater brush will work great and will likely be the best way to remove dirt and debris. 
Daily or Weekly Deep Cleaning
It is important to establish a daily and routine maintenance program to prolong the lifetime of your rubber dog daycare flooring. There are also times when your floor will need a deeper clean than a broom or vacuum can provide.
Mop with Warm Water and a Mild, Neutral pH Cleaner
- When using a cleaner, a neutral pH cleanser is the best option. As a good rule of thumb, choosing a cleaner that has a neutral PH and/or is environmentally friendly is likely also dog friendly. 
Using a mixture of appropriate cleaner and warm water, simply apply it with a nylon or sponge mop - paying special attention to soiled areas and stains. Changing water frequently will produce the best results.
Watch our Rubber Floor Cleaning Video here.
Safe Cleaning Products for Dog Daycare Flooring
As a good rule of thumb, choosing a cleaner that has a neutral PH and/or is environmentally friendly is likely also dog friendly. The following are generally considered safe and effective:
vinegar
Borax
hydrogen peroxide
baking soda works great if you need to deodorize the flooring
If you ever have questions about whether or not a cleaner is safe to use on your dog daycare flooring, check with your dog's vet or the team at Greatmats. 
Do Not Leave Cleaner Residue Behind
- If possible, rinse or wipe off any and all cleaners used, just to be sure no residue is left behind. When using a wet cleaner, be mindful not to soak the floor.
OTHER DOG DAYCARE FLOORING OPTIONS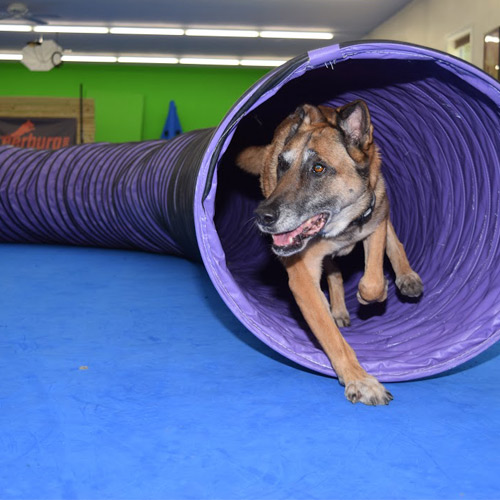 Aside from rubber dog daycare flooring, Greatmats features a few other popular items that are quality products and easy to clean. You can explore the different options, here →
https://www.greatmats.com/dog-daycare-flooring.php
.
Dog agility mats
,
foam play mats
, and
artificial turf
are sometimes used in dog daycares, and those are easy to clean and maintain, as well.
To clean foam mats, for example, simply use a rag or damp mop with mild household detergents or cleaners for tough stains, and vacuum regularly for dry dirt, dust or debris. Dish soap works as a good cleaner for EVA foam flooring, because it suds up, will loosen dirt or debris and is dog and skin safe. 
To clean artificial turf and keep it looking its best, a hose can be used to rinse it with water, and any solid debris can simply be picked up and disposed of. A sponge mop and diluted household detergent can also be used to spot scrub any soiled area, or, a solution of distilled vinegar and water can also be used to wash the turf.  
Choose Greatmats
After helping countless individuals and business owners select the perfect dog daycare flooring for their needs, the Greatmats' team is ready to help you decide which flooring is right for you and will help you understand how to keep it clean.