How Thick Are Laminate Flooring Tiles?
By Kyle Schurman Created: January, 2021 - Modified: September, 2023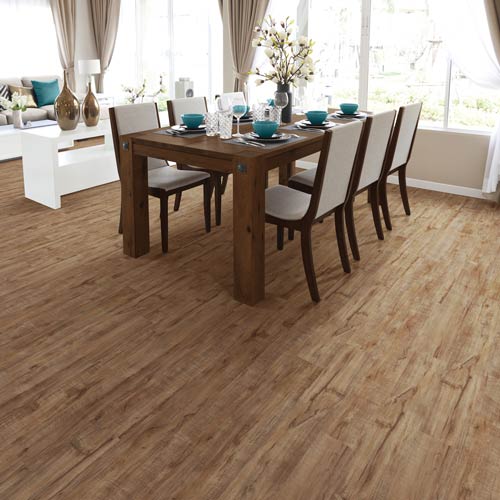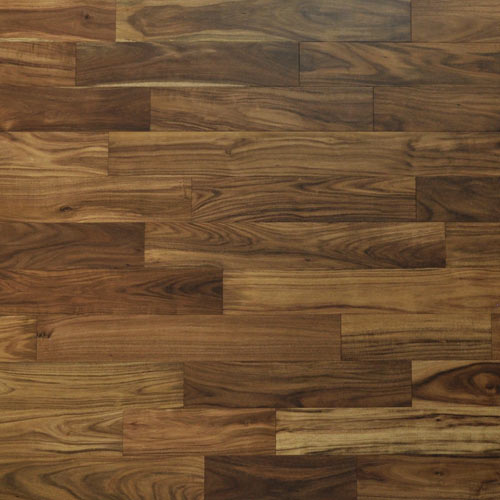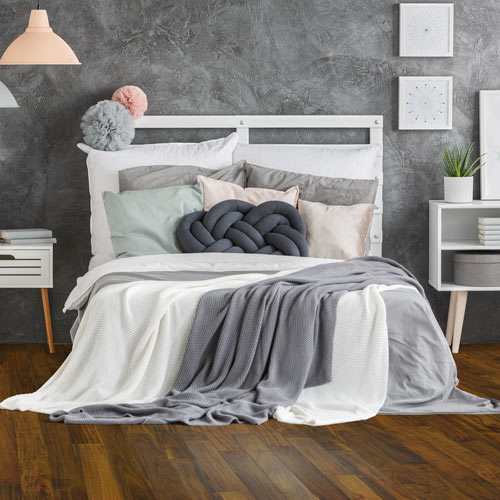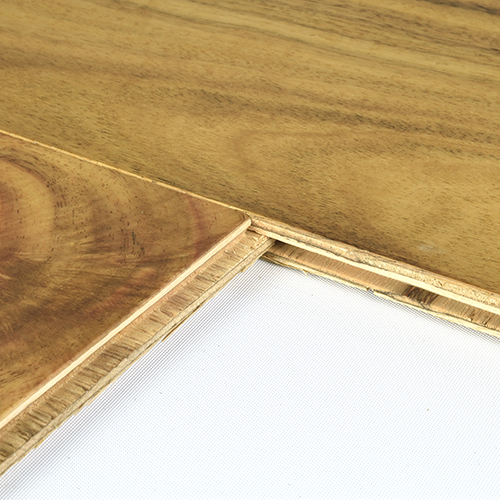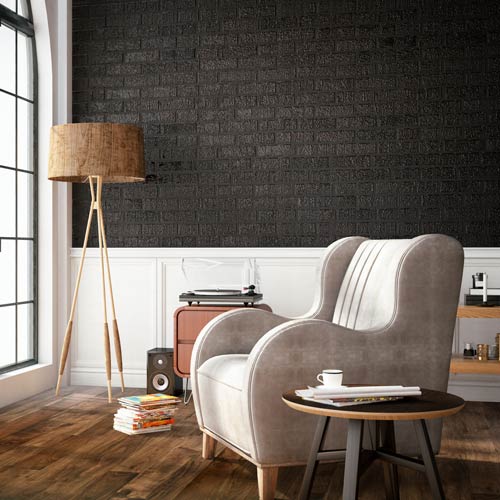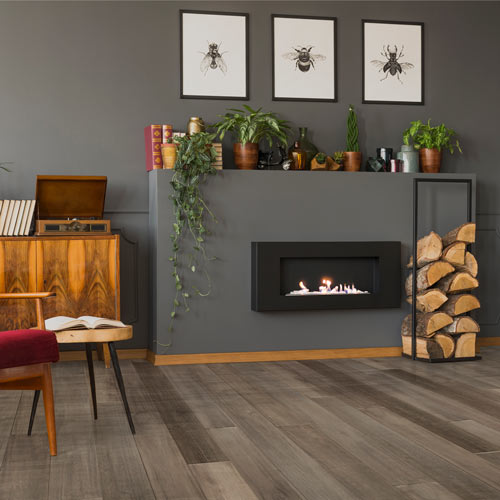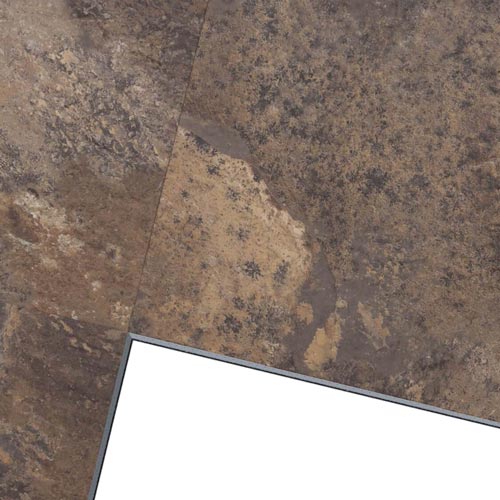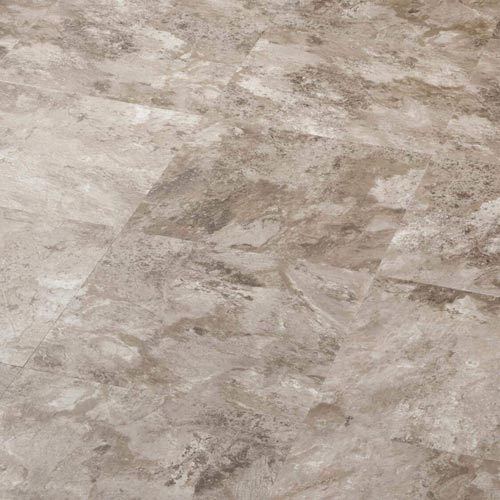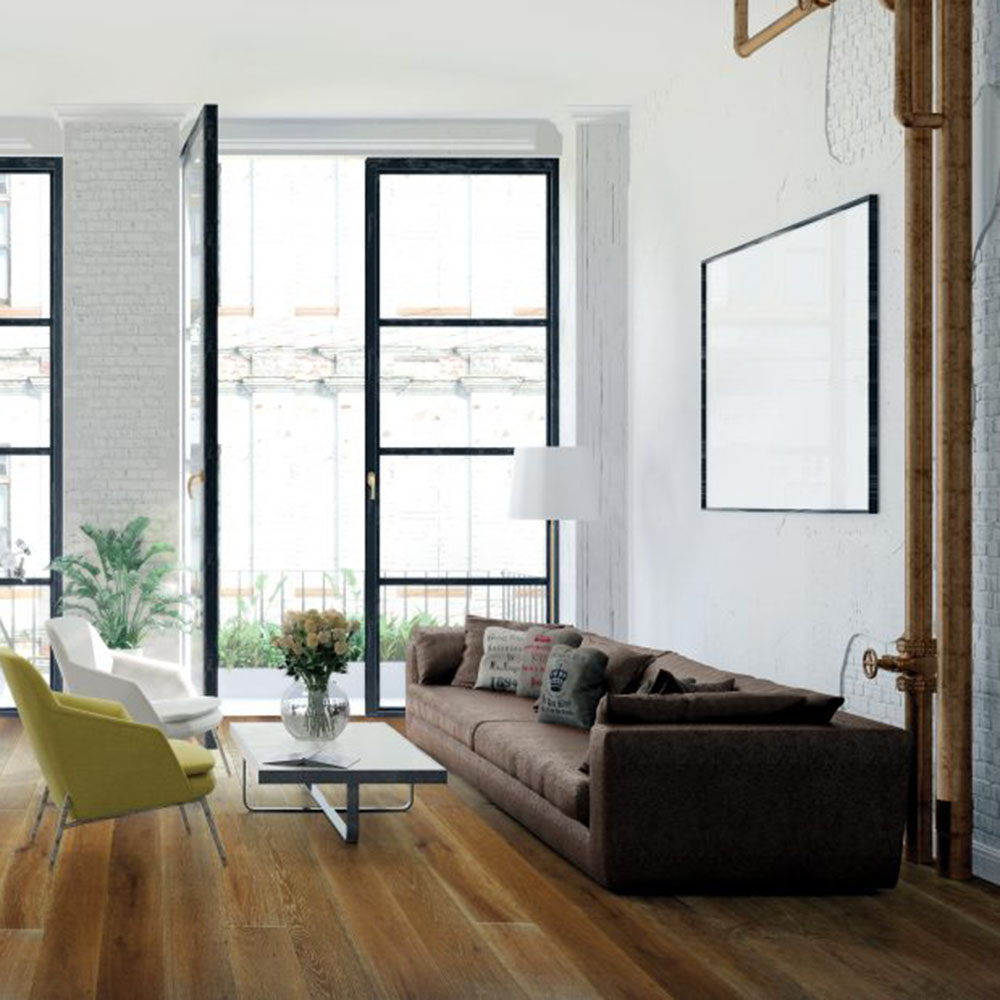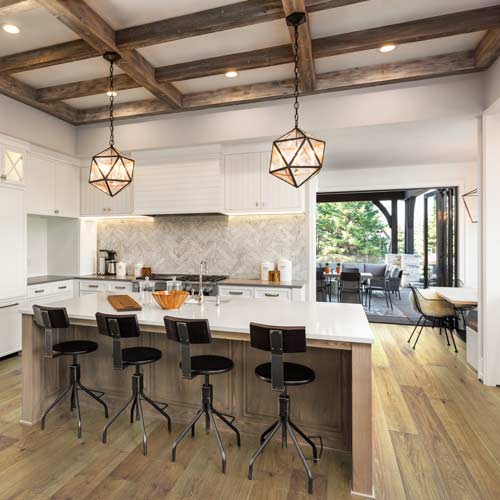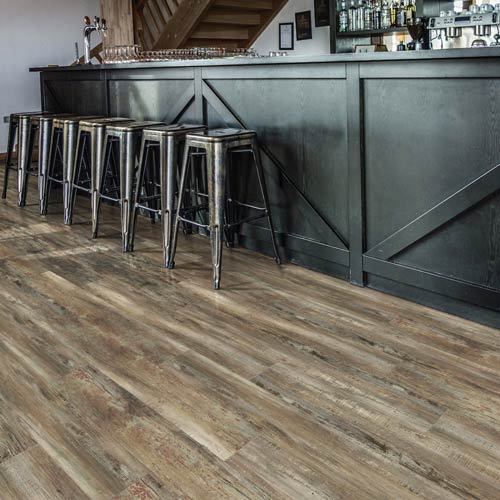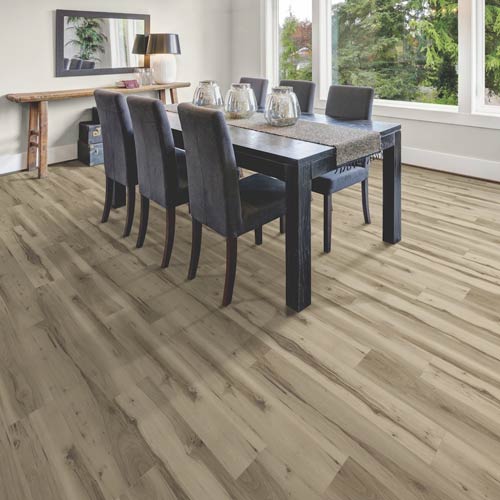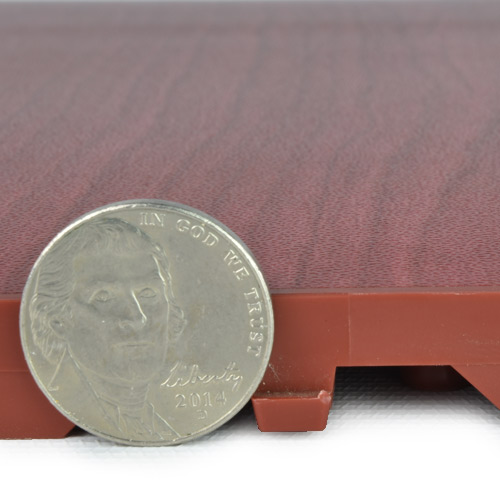 Laminate tile flooring can have a few different thickness levels, depending on the configuration in use. A thin style of laminate may measure 2 or 3 mm in thickness (about 0.09 or 0.12 inches).
If the manufacturer attaches the laminate to a wood or plastic base, the entire unit typically will measure anywhere from 5/16 to 3/4 inches in thickness. The base may contain an interlocking pattern that allows even novices to perform the layout.
Are Thin Laminate Tile Flooring Pieces Easy to Install?
Thin laminate floor tiles sometimes use a peel-and-stick design, allowing installers to adhere them to the subfloor in a short amount of time.
Making use of thin laminates is a good option for avoiding a significant step-up transition from one room to another, reducing any possibility of a tripping hazard, and further simplifying the process of performing the installation.
One of the easiest models of thin laminate tile flooring to install is the
Envee Tacky Back LVT Laminate Tiles
. Each piece measures 18 x 18 inches in size with straight edges. The vinyl carries colored pattern effects that make it look like a stone tile.
Even though these tiles measure only 4 mm in thickness (about 0.16 inches), they are extremely durable, featuring a commercial-grade vinyl material that carries a 25-year limited manufacturer warranty.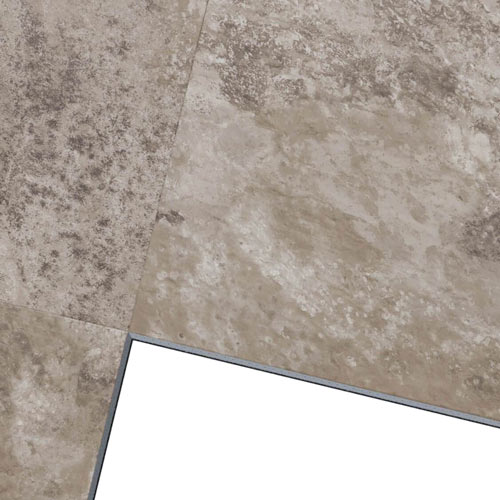 Another thin tile consisting of laminate vinyl is the
Magnitude Premium Laminate LVP Flooring Planks
. This material consists of virgin vinyl materials reinforced with fiberglass.
The vinyl planks have multiple wood grain finishes available that give the finished flooring a look that resembles hardwood flooring. Each one measures 7 inches in width and 48 inches in length. One piece only weighs a few pounds, so a single person can handle the glue-down installation easily. The plank measures 5 mm in thickness (about 0.2 inches).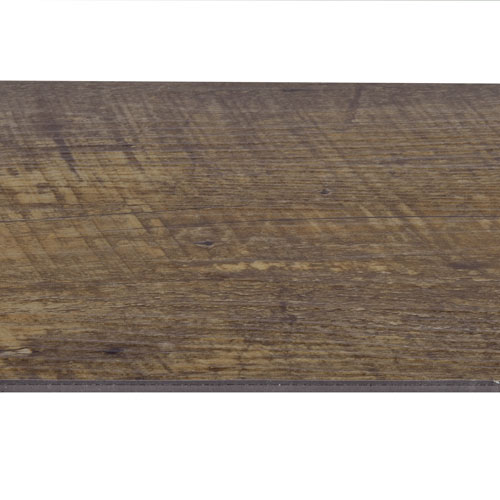 These tiles work nicely in areas where hardwood installs are not possible. Additionally, this style of flooring works well for use in a kitchen, as it consists of hygienic materials, which simplifies the cleaning process.
Does Engineered Hardwood Work for Flooring Layouts at Home?
As a competitor to laminate tile flooring, Greatmats carries engineered hardwood. This is an ideal style of flooring to use in almost any room in the home. It delivers the rich, natural look of hardwoods at a lower price, as it features a thin veneer layer of the actual hardwood over a plywood base.
The tongue and groove design on the
Golden Age Engineered Hardwood Flooring
product delivers a simple installation process. The entire plank measures 3/8 inches in thickness.
The 1.5 mm veneer wear layer contains the real hardwood grain finish, creating a less expensive option for installation versus a solid hardwood plank. It has a low gloss finish.
This tile simplifies the process of creating realistic-looking vintage wood flooring, as the planks are of varying lengths, between 11 and 47 inches. The randomness of the plank length creates the ideal look when seeking a vintage-style floor.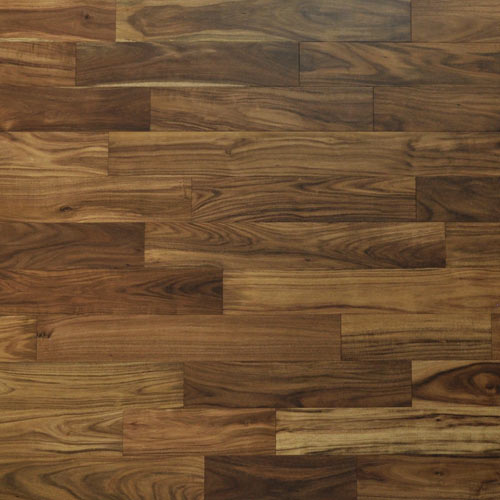 A similar engineered hardwood option is the
English Country Engineered Hardwood Flooring
, which is available in multiple wood grain finishes contained in a wear layer of 3 mm. This is a farmhouse style of wood flooring, creating a hardwood look at a lower price than original vintage flooring.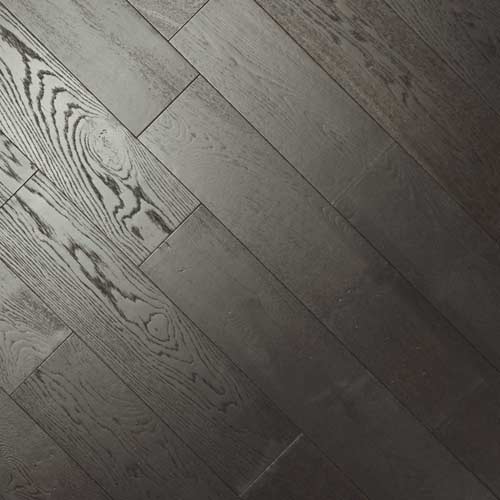 The base layer delivers excellent durability. Each plank measures 7.5 inches in width and roughly 6 feet in length, but the exact length remains random with this product. Because individual planks only weigh a few pounds and measure just 9/16 inches in thickness, installation goes quickly with cleats or staples.
Install this in rooms that receive significant sunlight, as the wear layer is UV-cured to protect against sun fading.
Does Interlocking Laminate Tile Flooring Look Realistic?
When selecting an interlocking style of flooring with a laminate layer, customers are able to select among colored wood stain, stone, granite, and natural wood grain finishes in the wear layer, creating the perfect look for any room in the home or office.
This type of laminate tile flooring makes use of a hidden interlocking system, which means the loops and tabs that connect the individual tiles are not visible once the installer connects two tiles together, creating a professional finish.
The
Max Tile Raised Floor Tile
product uses a vinyl layer containing the desired finish design atop a plastic base layer that contains the interlocking tabs and loops. The entire laminate tile flooring piece measures 5/8 inch in thickness.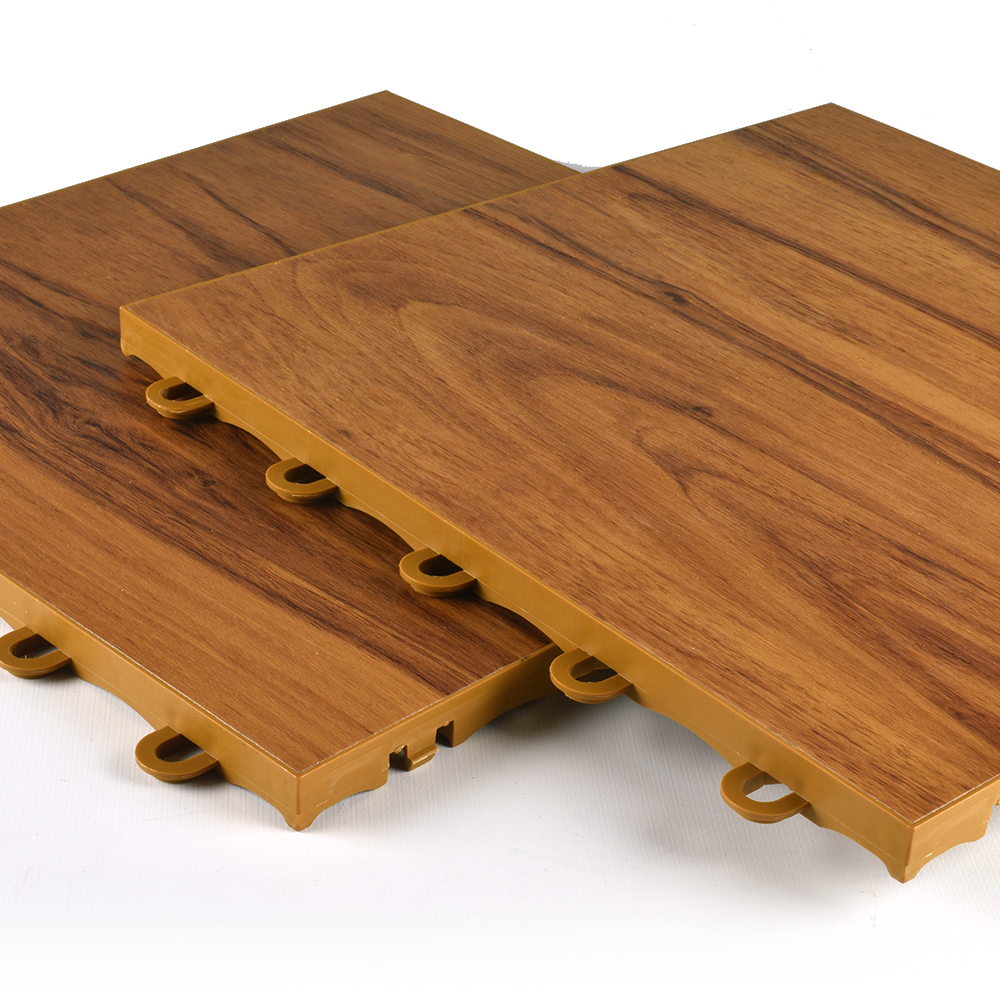 This design is waterproof and works well in areas where moisture may be present, as tiny pegs lift the plastic base layer a fraction of an inch off the floor, allowing air to move underneath, and removing the moisture through evaporation. These are easy to clean and do not require refinishing, which is something that often must happen with other types of flooring every few years.