How Much Are Outdoor Pavers?
By Lisa Hobbie Created: February, 2021 - Modified: May, 2023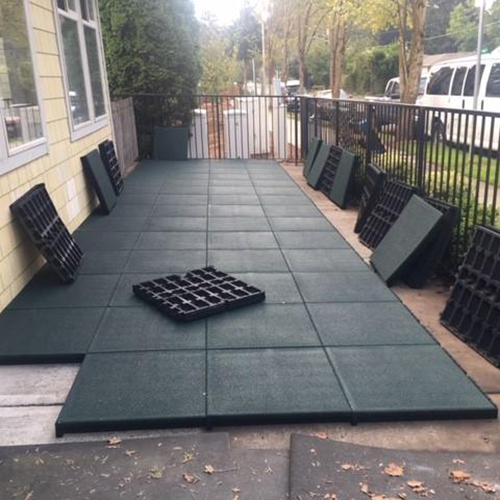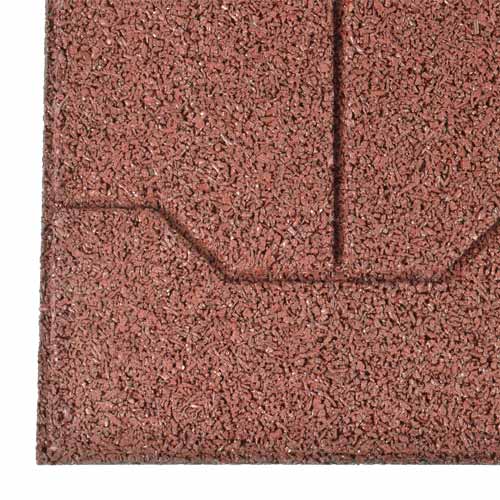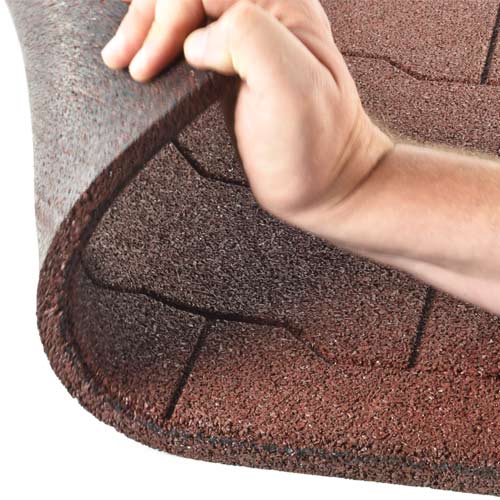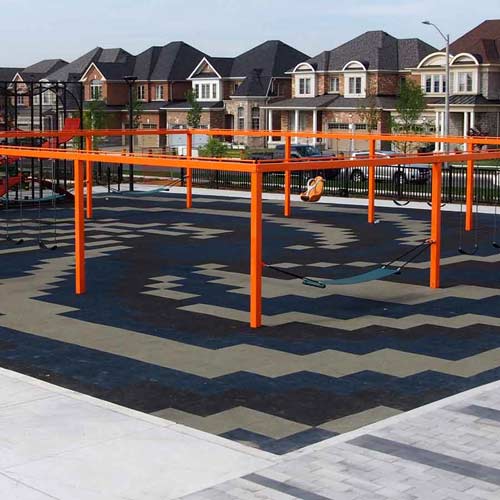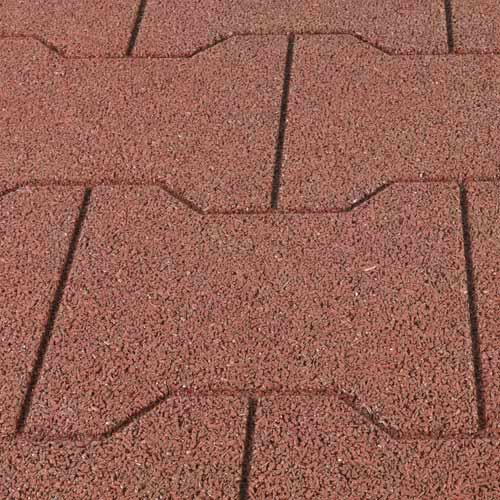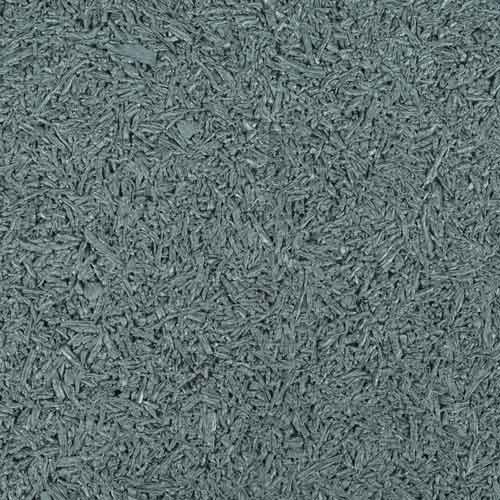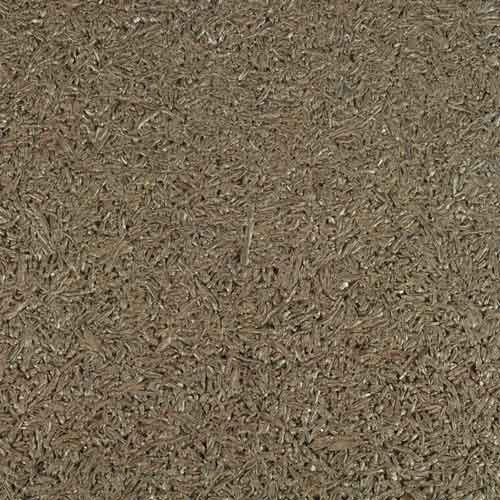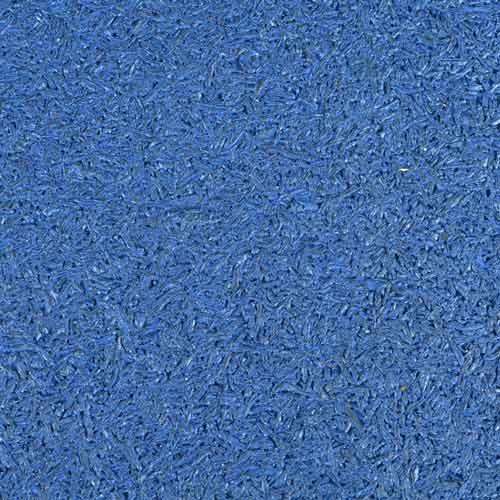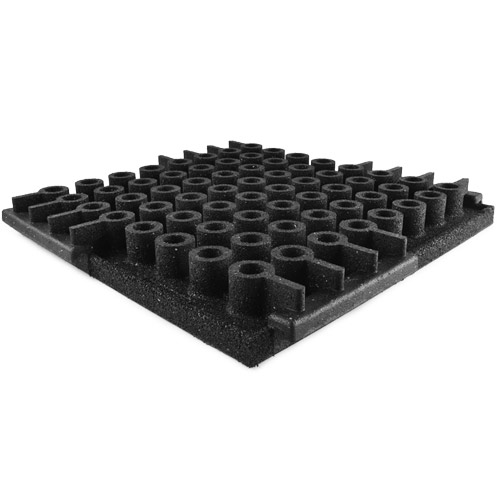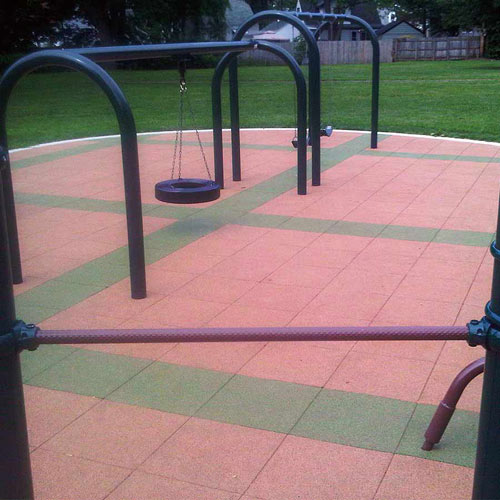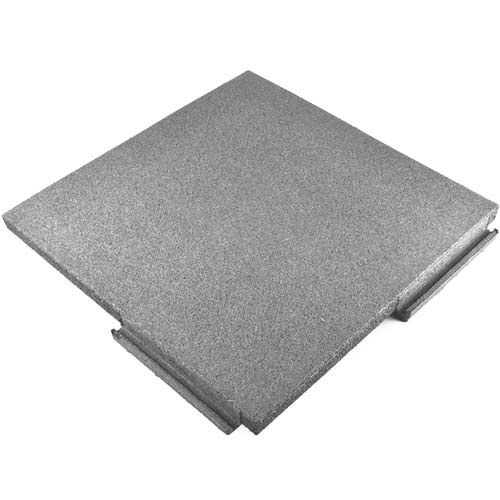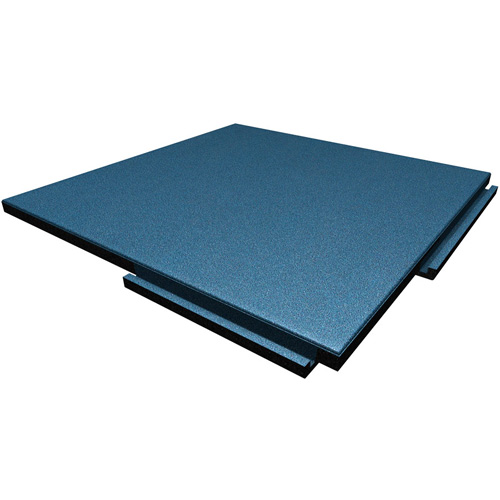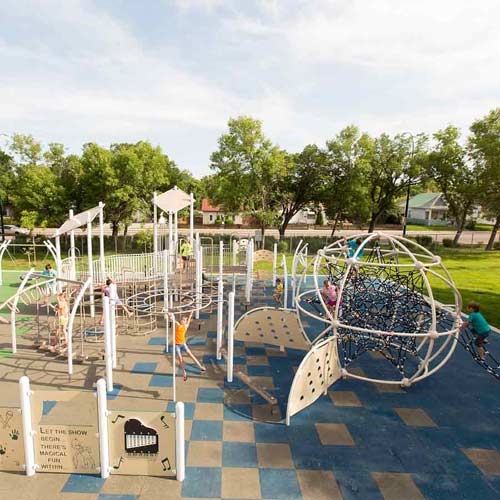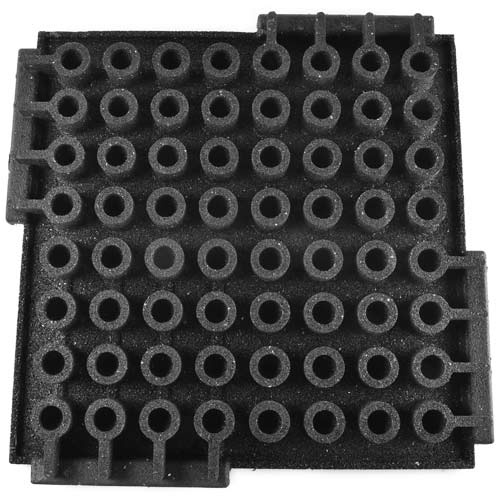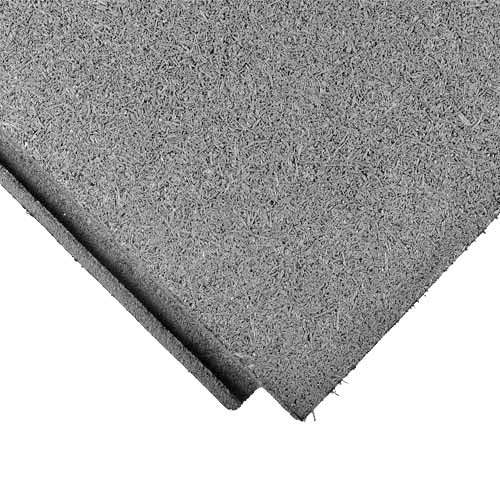 Although poured concrete is said to be one of the most affordable outdoor paving options for a
home patio
, deck, or gathering space, many people prefer the look and performance of pavers. If you are researching how much it would cost to install outdoor pavers, knowing which type of pavers you will use is key.
Professional installation of brick pavers, for example, may run between $10-$20 per square foot. Brick, however cheap it may seem, doesn't offer many non-aesthetic benefits. It tends to stain and suffer effects of erosion, weed growth, mold, mildew, and discoloration. This may require a lot of maintenance, repair, upkeep, and even replacement - increasing its overall lifetime cost. It also doesn't offer safety features like other types of outdoor pavers do - for instance, rubber.
Rubber paver tiles
vary in pricing - depending on thickness, design, and size, but will likely run from $7 or $8 per square foot to $15 per square foot. Although the initial cost is higher than brick, the installation and lifetime cost tend to be much lower. Rubber pavers also offer numerous fabulous benefits and features, enhancing their purpose, performance, and value.
Greatmats offers a number of outdoor paver products, with the following 3 being among the best:
Each of these products provide so many features and benefits, making them top notch choices to consider when shopping for outdoor pavers. They are all very affordable products that offer warranties - enhancing their lifetime value and lowering their overall costs. Although they may not be what you would initially consider to be traditional outdoor pavers, you will learn how these alternatives are among the best outdoor products you can find.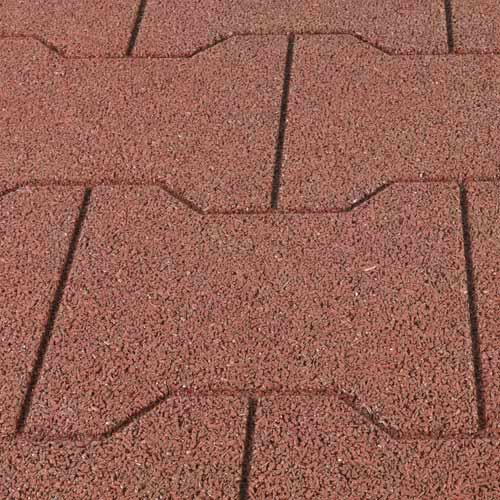 2x2 Foot Equine Paver Tile in Terra Cotta is a product to consider if you want to install rubber pavers. Priced at approximately $33.25 each or about $8.25 per square foot, it is manufactured using a rebonding process that allows the conversion of 100 percent premium
recycled rubber
into a clean and affordable rubber material with superior physical properties. It's an eco-friendly product that features an earthy color and faux cobblestone design that will greatly enhance any equine surface or outdoor area.
These outdoor pavers greatly reduce the risk of slipping and falling on them with their superior coefficient of friction in wet and dry conditions. They also offer anti-shock and bacteria controlling properties and offer outstanding performance and unmatched longevity - making this a very inexpensive option if you want to install rubber pavers with a low, lifetime cost.
This product is a healthy and safe surfacing choice. The outdoor pavers provide safe footing for people and animals, they are comfortable and durable, and do a great job controlling bacteria and dust. They are typically used in a horse stall,
wash bay
, parade area, breeding barn, and
aisle way
, but with their durability and versatility, can be used in many other applications as well.
The pavers are 2 feet by 2 feet and 1 ¼ inches thick. They weigh 20 pounds. This product is available in full pavers, half pavers, and paver tiles for convenient and easy installation. For outdoor installations, you can likely complete the process with some handy help, or, you can hire a professional to complete it. If that is the case, however, remember to keep their labor cost in mind when figuring out the overall cost of the product.
These pavers are easy to clean. Just sweep or blow away dirt and debris, or, you can hose it off. You can also pressure wash the surface with no more than 1200 psi. The product carries with it a 3 year warranty, but will look and perform well for much longer if well cared for. Overall, if you choose to install rubber pavers and this is the product you choose, you will have one that is extremely cost effective, durable, and attractive.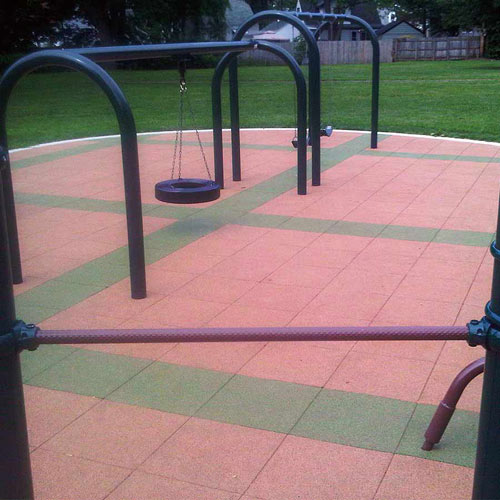 4.25 Inch Sterling Playground Tile in Blue/Gray/Brown is an outstanding product to look at when looking to install rubber pavers. Priced at about $48 per tile, or approximately $12 per square foot, this product really delivers when it comes to value. Designed to be a safe surface option for an outdoor playground, it's no wonder why you get so much bang for your buck with this product.
These outdoor pavers boast an 8 foot ASTM fall height rating and have been engineered to provide HIC (Head Injury Criterion) ratings under 570 HIC. If providing an outdoor gathering or play space that is safe and comfortable is important to you, this product is worth every penny.
The outdoor pavers are 4.25 inches thick and are designed and manufactured to provide maximum quality and durability. They provide excellent shock absorption and comfort, as well. This product is made from recycled materials, and color offerings are created by using a special formulated pigmentation process. This presents the opportunity to create a colorful surface at an affordable price that will honestly look nice for years to come, as evidenced by its lifetime warranty. You can be completely confident in the look and performance of this product for as long as you keep it in place.
4.25 Inch Sterling Playground Tile in Blue/Gray/Brown is a top-of-the-line product to consider if you may install rubber pavers. Priced at just under $48 per tile and approximately $12 per square foot, you can be confident that you will get what you pay for.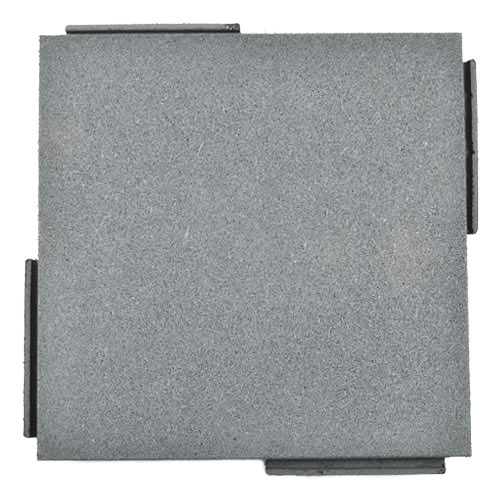 This 5 inch paver tile offers a 10 foot ASTM fall height rating, providing the maximum in protection from fall injuries. It is designed with a process that compresses each tile from three directions to ensure maximum quality and durability. It also allows for shock absorbers to create the robust fall protection - something you really can't put a price tag on. So, for less than an extra $1.00 per square foot, you can 2 additional feet of fall protection from the 4.25 inch thick Sterling tile.
This surfacing is made from recycled rubber buffings or crumb rubber from reground tires, making it another eco-friendly option that may contribute to
LEED points
. It's about as tough as outdoor pavers come, and it is even a suitable option for rough and tough urban environments where safety and vandal-resistance are surfacing considerations.
Each paver tile is 2 feet by 2 feet and available in a variety of colors. For these and the 4.25 inch thick Sterling product, there are some potential installation expenses that need to be considered. For instance, a properly prepared concrete or asphalt that is clean, cured, dry, and free of moisture and oil is the ideal subsurface for the tile. This is highly recommended, so you may need to hire a contractor to help with that.
Oils must be removed from the subsurface by using a walk-behind concrete grinder to ensure proper adhesion of the tiles. The grinder may need to be rented, which could be a potential cost, as well. Alternatively, the Sterling tiles can be installed over a level and compact sub base of 4 inches of ¾ inch minus aggregate, followed by a minimum 1 inch layer of ¼ inch minus screenings and followed by an
EPDM
membrane. Although this process can make for a DIY alternative, there are extra expenses in materials. Proper preparation of the subsurface is crucial, however, if you want to receive the best results.
Even though the initial cost breakdown may be overwhelming, keep in mind that the Sterling products carry with them a lifetime warranty, which will cut repair, replacement, and other expenses over time.
Greatmats - when you're ready to install rubber pavers or other outdoor pavers!
Exploring your outdoor paver ideas may feel overwhelming. If so, allow Greatmats to go to work for you!
Aside from the 3 outstanding products highlighted, Greatmats offers a huge selection of other products that would perform well in an outdoor setting, from interlocking PVC, to commercial-grade patio tiles, and so many more options. Residential and commercial users can enjoy any of the options at Greatmats, all of which look great and hold up well.
If recycling and purchasing green products are important to you, there are options for you. If you like low cost and sale products, there are options for you. If you want a product with a simple, interlock design for a DIY project, there are options for you.
With the many safe, comfortable, and attractive pavers and paver alternatives to choose from with options to suit any design preference or budget, the team at Greatmats will help you find the option that is perfect for your project - no matter how large! Offering free samples, design help, and the best pricing, you truly can't beat Greatmats when it comes to quality and service.