EPDM Rubber Flooring Playground Surfaces and Mats
By Paige Cerulli Created: May, 2017 - Modified: August, 2023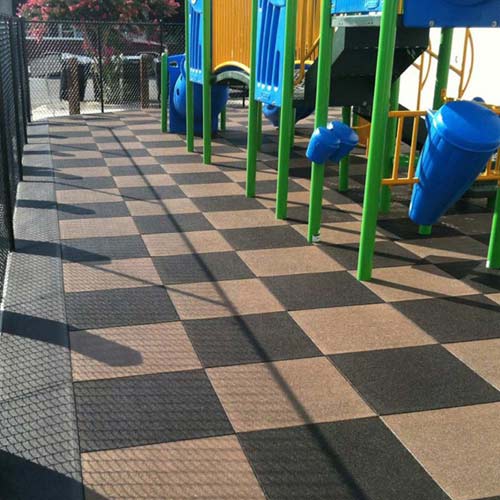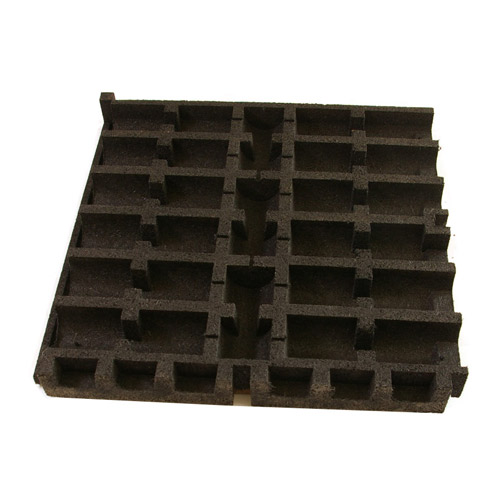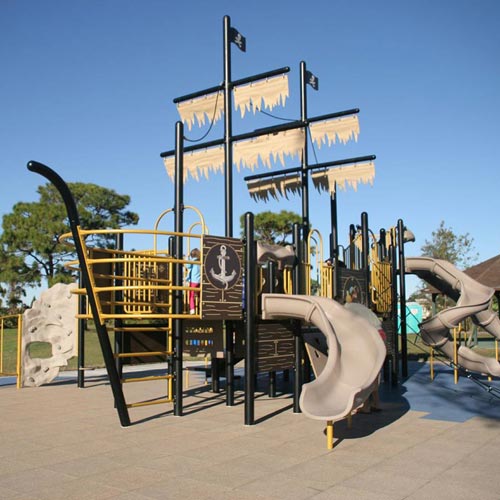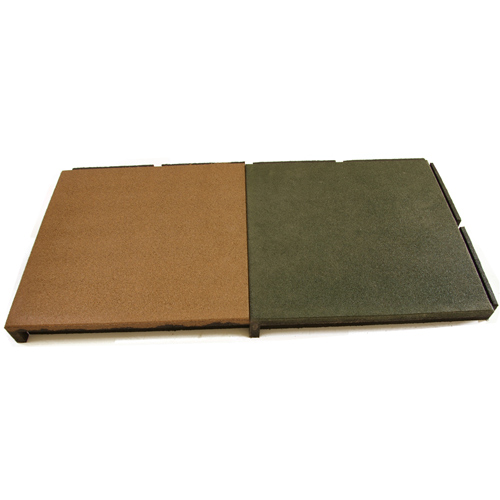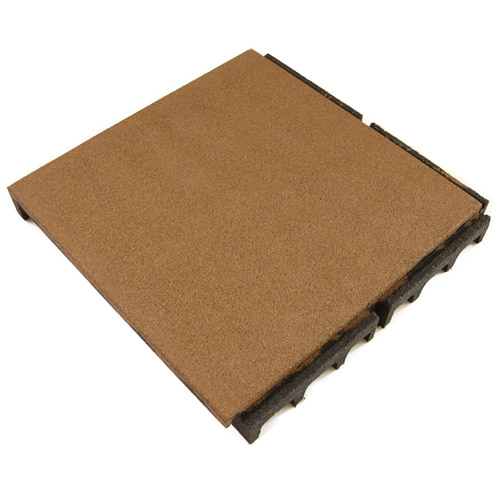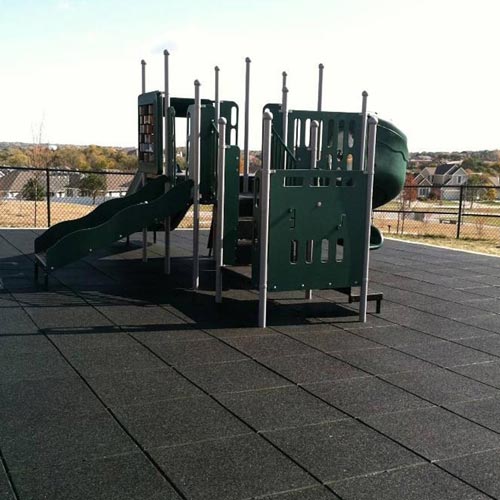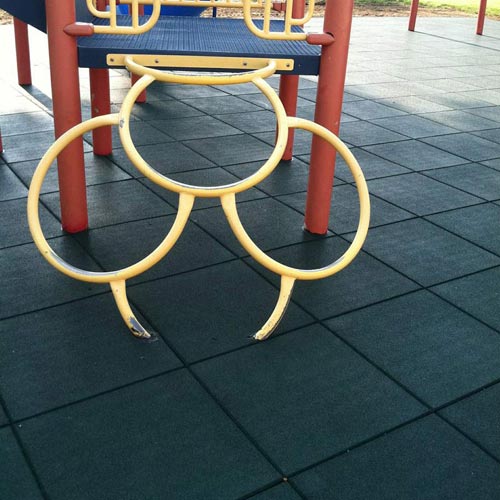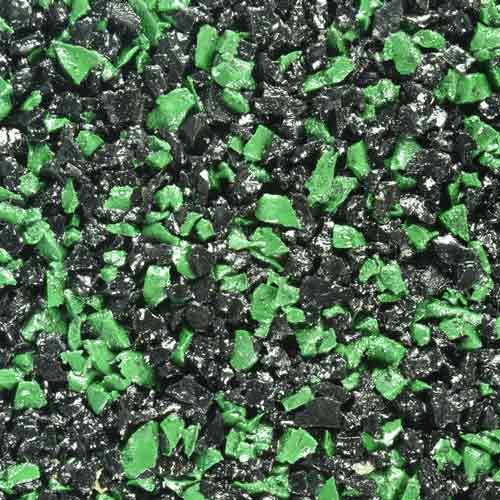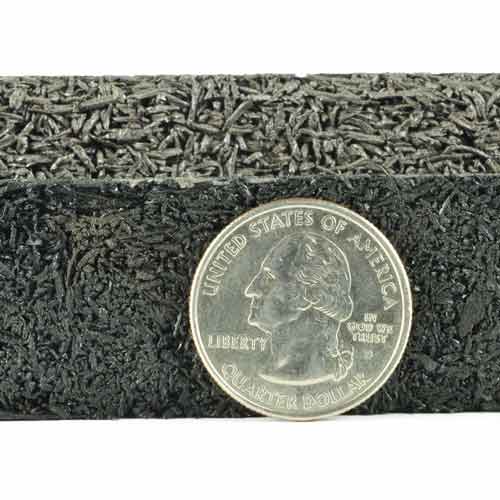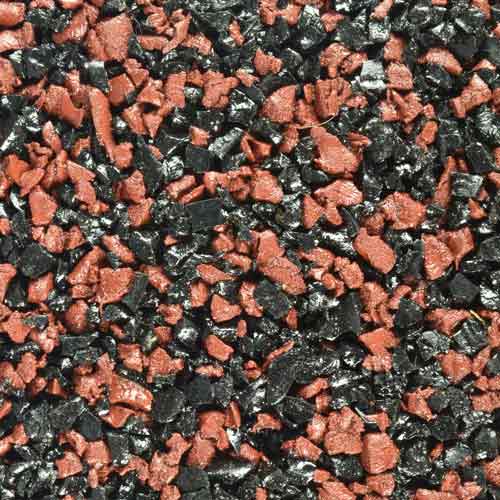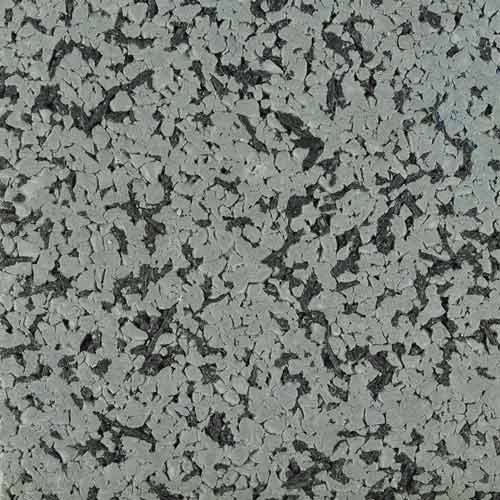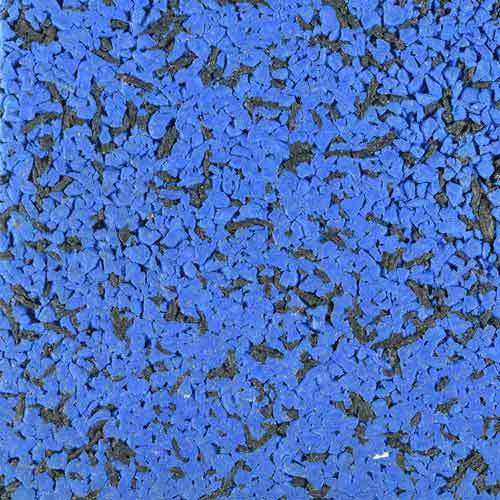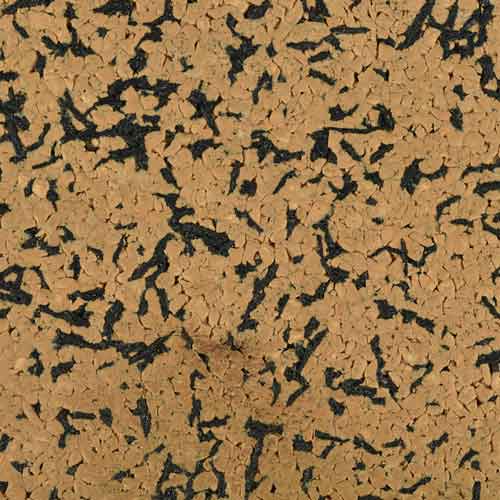 When you're buying rubber playground flooring, one of the products you'll be able to choose from is

EPDM rubber flooring.
This EPDM flooring is also available as rolls, mats and tiles, and interlocking gym flooring. Understanding what's unique about an EPDM floor can help you to decide if it's right for you.
Why Choose EPDM Rubber Flooring For Your Playground?
EPDM rubber mats, tiles, and other products are made with Ethylene Propylene Diene Monomer rubber. This rubber is a virgin rubber. It is also much more expensive than recycled rubber, which is what most of our rubber products are made from.
EPDM rubber is typically used as a color-fleck option. The virgin rubber is added to the recycled rubber product, creating a splash of color that contrasts against the black recycled rubber material. Because EPDM rubber is more expensive to manufacture, color fleck increases the cost of flooring products that contain these color options.
While EPDM is a bit softer and more expensive than a more basic recycled rubber product, it generally doesn't add any quality to the flooring product, itself. If color preference isn't high propriety, then you can choose a gym mat or playground tile that's made of 100% recycled rubber. You won't sacrifice any quality or durability by opting for the recycled rubber option, but you won't get the visual benefits of a color-fleck design.
Reasons to Choose EPDM Mats and Flooring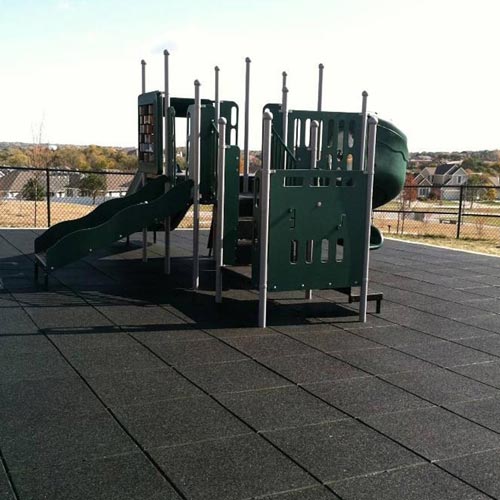 EPDM gym flooring and playground flooring have advantages, but those advantages are mainly in regard to the product's aesthetics. An EPDM floor has a distinctive look that can break up the dullness of a plain black floor. An EPDM rubber floor adds a touch of color for a more visually impressive space.
That visual impression can have an important effect on your business. When you're choosing flooring for a space like a commercial gym, the atmosphere that you create matters. A distinctive floor can help to complete your gym's look, and while an all-black floor can be bland and even industrial, adding just a touch of color to the flooring can make the space much more welcoming and cohesive.
The same is true of using EPDM flooring in playgrounds. Consider using tiles of different colors to create alternating patterns or designs. Creating borders and boundaries with your flooring colors can enhance the use and safety of the space, and EPDM flooring gives you that option.
Popular EPDM Mats and Tiles and Their Benefits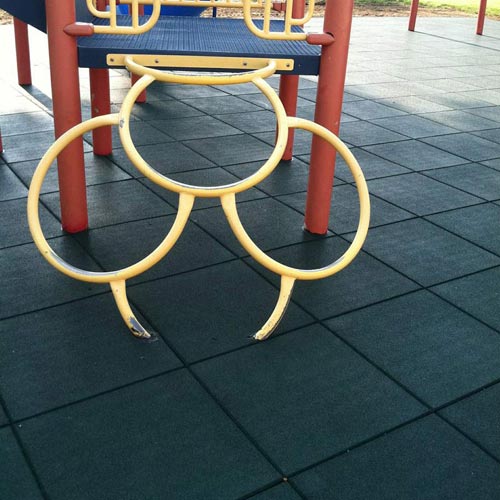 EPDM rubber tiles offer many other benefits that make them top choices in playground and gym applications. Each Blue Sky Playground Interlocking Tile EPDM mat offers an ASTM fall height rating that can help to increase the safety of the kids who use a playground. This benefit can make a playground appealing to parents, and it can potentially reduce any injuries or emergencies that result from its use.
These interlocking tiles feature a high-quality material that promotes drainage in any climate. The tiles have an interlocking system that makes for an easy installation, while also creating tight connections that won't pull apart during use.
Manufactured using recycled rubber buffings or crumb rubber from reground automotive tires, these tiles have an eco-friendly benefit that's appealing to many schools and playground owners. They're made in the USA and are highly durable, making them a long-lasting playground flooring choice. Individually tested for both performance and integrity, the tiles deliver the top-quality performance you'll want for your playground surface.
One top highlight of Blue Sky EPDM tiles is their proprietary compression molding process. This unique process means that the top tile level can be compression molded to a much higher density than you'll find in similar competing products. The tile's top surface is extremely durable, but that durability doesn't compromise the resilient properties and safety characteristics of the tile.
Additional Considerations When Choosing Playground Flooring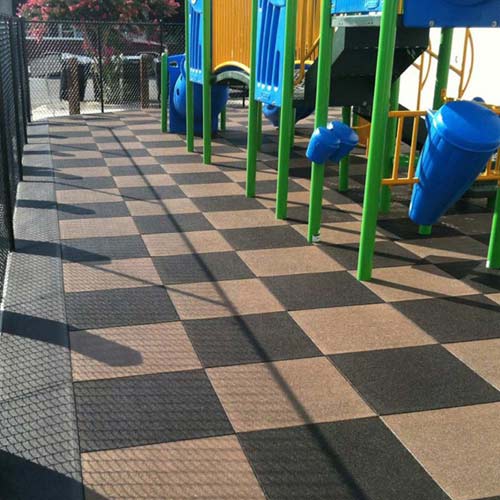 EPDM rubber flooring is naturally a top choice for playgrounds, thanks to its overall quality, its fall height protection ratings, the ease of installation that the tiles offer and, of course, its color options. Highly durable and long-lasting, this flooring helps to minimize the number of repairs you'll need to do, keeping the costs of maintaining your playground down.
While EPDM flooring is ideal for many playgrounds, it might not be the top choice for yours. When choosing the right flooring for your needs, consider not only your budget but other important factors, too. A floor's fall height rating needs to be at least as high as the tallest equipment on your playground to be effective.
Other considerations include the product's durability and ease of installation. Rubber tiles are a top choice of many playgrounds, and they can be easily replaced if a single tile or two becomes damaged or worn. Being able to perform the installation and repairs yourself can help to keep you within budget, and it also makes for valuable cost savings over time.
If you need additional help determining which type of playground flooring is right for your needs, contact our flooring experts today. We would be happy to help you explore your different options and choose which is right for your playground.